Vettel: Ferrari's Russian pace 'should give Mercedes a headache'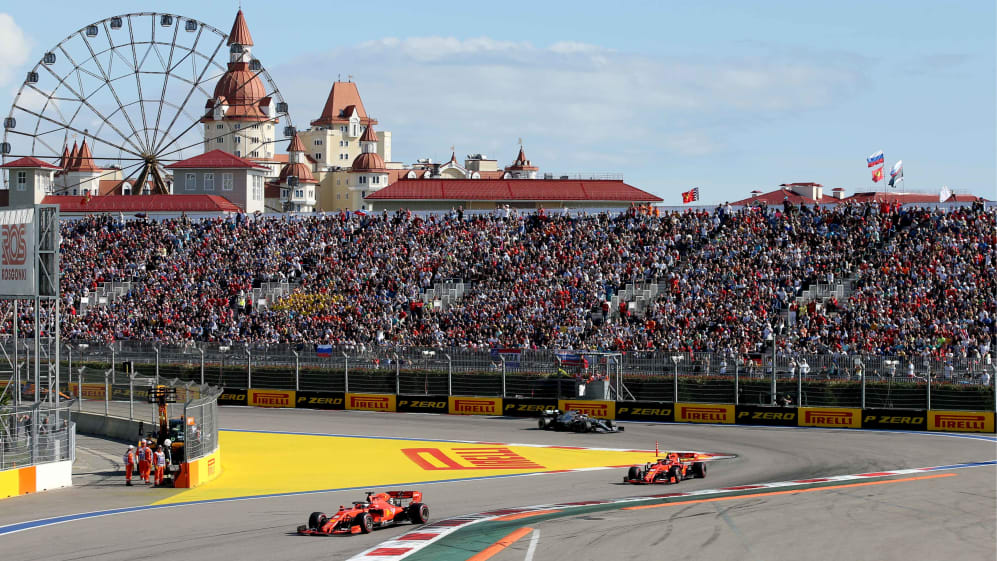 Up until then, however, the Ferraris had been pulling away steadily from their medium tyre-shod rivals, with Vettel having been over seven seconds up the road from Hamilton a few laps before his retirement. And it was the memory of that pace – pace which saw Vettel awarded Driver of the Day for his efforts – that was sustaining the Singapore Grand Prix winner going forward.
"The positive thing overall is that the car is good," said Vettel after his retirement. "[Russia] was the first race with more pace than Mercedes. That is valid in the first stint and probably throughout the race.
"It wasn't really the case in Singapore. Yes, we won, but also the races before, I think, on raw race pace Mercedes still had an edge. So that should give them a bit of a headache and it is good for us."
Here and there I have yet to unlock the car
Despite, or maybe because of, Ferrari's eye-catching race pace, however, the word Vettel chose to sum up his weekend in Sochi as a whole was 'bitter', not helped by him having qualified third to Leclerc's pole for the second race in succession – the ninth race in a row where Vettel has been out-qualified by his team mate.
"It is bitter because obviously this year has been tough," he said. "Here and there I have yet to unlock the car. [Qualifying] was alright but Charles was quicker so I can't be happy with that. But [in the race] finding the rhythm I think I was really on top of it, and fastest up to the stop. So I can be happy with that – but it was only a half job."
Nonetheless, the first 26 laps of the Russian Grand Prix should give Vettel confidence as he now prepares for the Japanese Grand Prix – a race at which the German is a four-time winner, but where he last tasted victory in 2013.
READ MORE: 'The trust is unchanged' says Leclerc of Vettel after Russian GP team order issue