Russell admits that three years with Williams was 'too long' – but says there was 'no way out'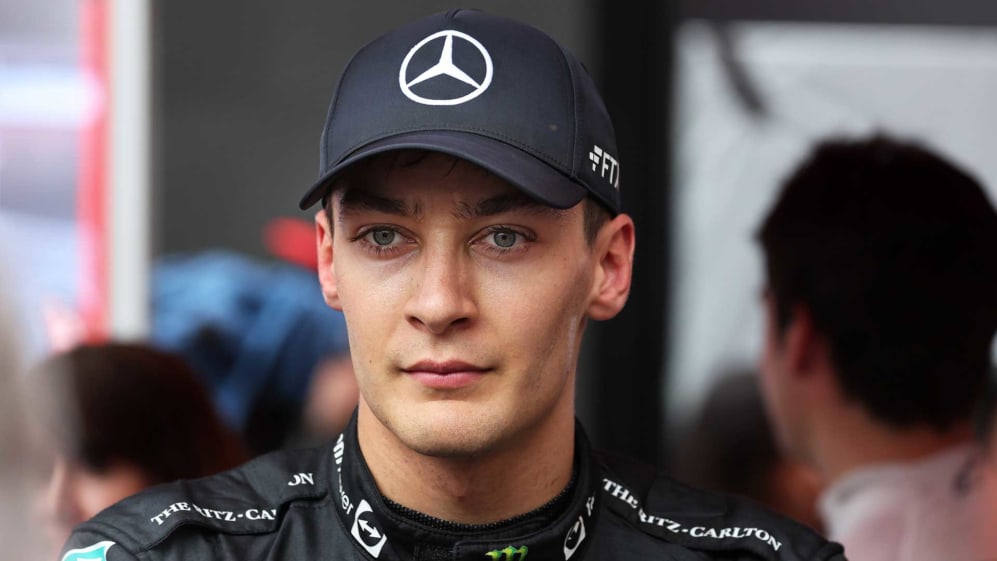 George Russell has admitted that the three years he spent with Williams was "too long" as he waited for a call-up to the Mercedes works team.
After dominating the 2018 Formula 2 Championship with ART Grand Prix, scoring 287 points to runner-up Lando Norris's 219, then-Mercedes junior driver Russell was given his F1 debut with Williams. He spent three years there, during which time he also took a podium in the 2021 Belgian Grand Prix after stepping in for a sick Lewis Hamilton in the 2020 Sakhir Grand Prix, before replacing Valtteri Bottas at the Silver Arrows for the 2022 campaign.
In a recent episode of Beyond The Grid, Russell opened up on wanting to leave Williams for the reigning constructors' champions.
BEYOND THE GRID: Jody Egginton on his journey from teacher to tech chief with AlphaTauri
"I think when we signed with Williams back in 2018, this was a team, bearing in mind, that had just spent three years scoring podiums, finishing P3, P3, P5 in the constructors', and then they had a very bad year in 2018 where they finished last.
"But we thought that this was a team that at the time that can bounce back from this, and they'll be back in the P5 to P3 region of competitiveness. So, we all sort of agreed that three years was a good period, fighting for points, maybe for podiums.
"In hindsight, three years driving on my own at the back of the grid was too long. But, unfortunately, Claire [Williams, former Deputy Team Principal] did quite a good job at the contract negotiations, and there was sort of no way out."