Feature
Russell on the front row, the Lap 1 drag race, and rain – What To Watch For in the Belgian GP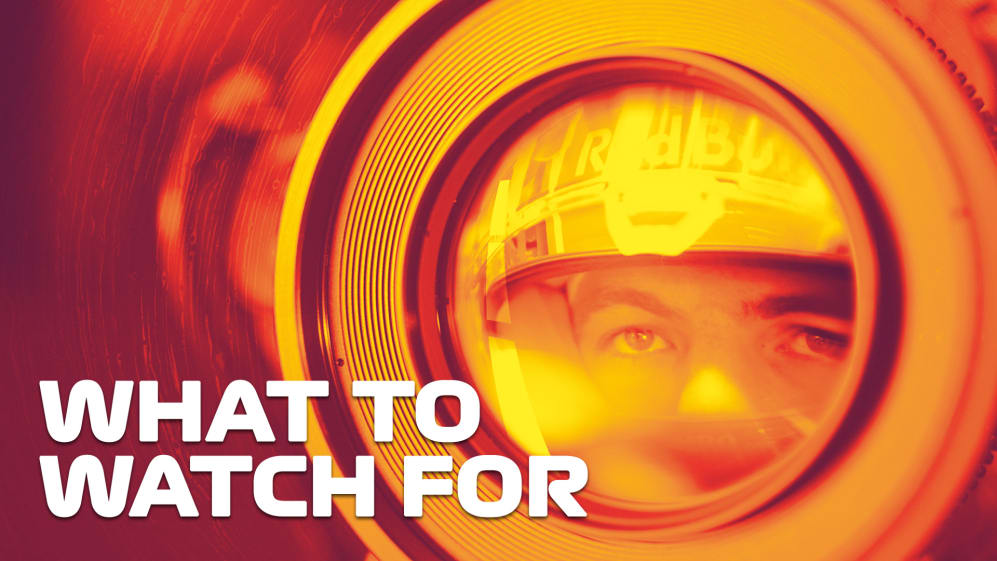 From a shock on the front row to a thrilling prospect on the opening lap, and from McLaren drivers facing different challenges to a number of racers with recovery drives ahead, we pick out some of the key things to keep an eye on at Spa-Francorchamps on race day...
1. George Russell on the front row
I mean, how could you miss it? Russell pulled out a frankly sensational performance to sit on provisional pole in the closing stages, especially when you consider the fact he was on used intermediate tyres because Williams didn't have any new ones left. The time he set down was proving impossible to beat for everyone until Max Verstappen crossed the line, but a Williams will still start on the front row.
Not only that, Russell thinks he can stay there…
READ MORE: Russell or Bottas? Wolff says Mercedes have decided who will partner Hamilton in 2022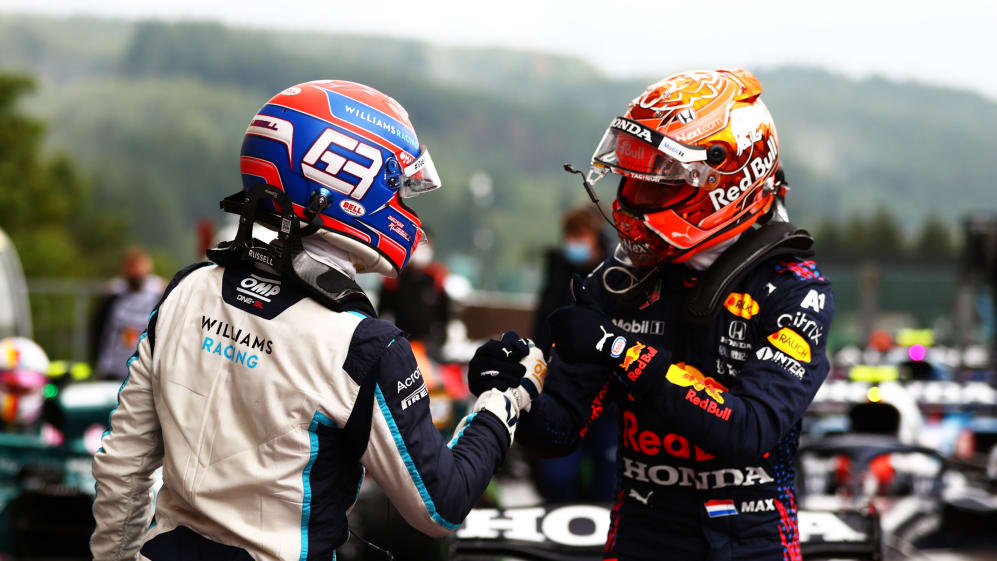 2. Battle resumes on the run to Les Combes
As good as Russell was for supporters of Williams or even the neutral, he was also a help for Verstappen fans as he splits the two title rivals on the grid.
But one of the fascinating aspects about Spa-Francorchamps from a racing point of view is the layout and how it impacts the first lap. Starting on pole position is not always seen as a big advantage, because it's a short run to the first corner at La Source, and then a long high-speed run to Les Combes where slipstreaming is powerful.
READ MORE: 'We could have done a better job' says Verstappen despite clinching pole at Spa
Three years ago, Lewis Hamilton and Sebastian Vettel were fighting it out for the lead and were joined by both Racing Point drivers in a four-wide moment along the Kemmel Straight. It was Vettel who came out ahead despite Hamilton having led into the first corner, so those starting just behind Verstappen – namely Russell and Hamilton, but even Daniel Ricciardo – will be fancying their chances from their positions.
Vettel probably deserves a mention too, given his top five qualifying position and aforementioned history on the opening lap, with the four-time world champion adept and making progress.
And that's assuming it's dry (which currently seems very unlikely) – absolutely anything can happen when it's wet. And I'm sure I don't need to mention we haven't seen Verstappen and Hamilton go wheel-to-wheel since Silverstone...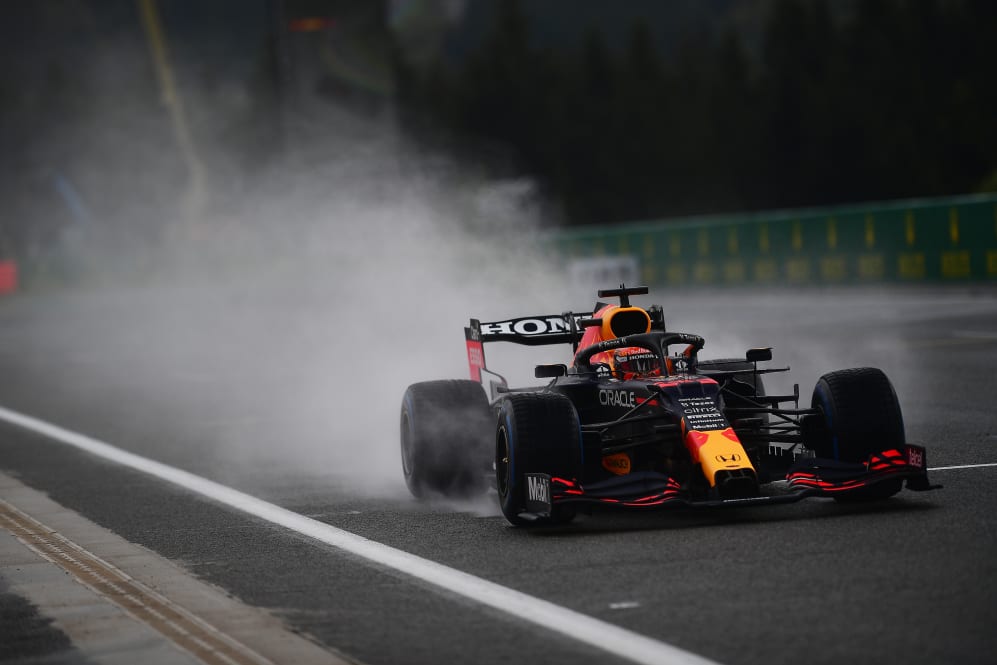 3. McLaren drivers looking to put past pain behind them
Ricciardo has had a really tough year compared to his team mate Lando Norris, often struggling to match the pace of the younger driver both in qualifying and over a race distance. Confidence pushing the car to its limits has been a big factor in that, so wet weather when confidence in the car is needed most didn't look promising for the Australian, but he produced a very strong qualifying performance to take fourth on the grid.
The McLaren is a quick car in a straight line so Ricciardo will fancy his chances of staying at the sharp end, and he has history at Spa having so nearly taken his first podium for Renault here a year ago as he hunted down Max Verstappen on the final lap and set the fastest lap of the race.
READ MORE: Ricciardo happy with progress after sealing his best-ever grid slot for McLaren in Belgium
While Ricciardo's going in search of redemption from a difficult 2021, Norris' pain is more immediate – and real – after his crash at the start of Q3. Norris looked like a genuine contender for pole after topping Q1 and Q2, but lost control in the wet and needed hospital checks on his elbow before being cleared to race.
As it stands, Norris is a provisional ninth on the grid, but there could well be grid penalties or even a pit lane start to come. Wherever he lines up, he will feel he should be far further forward and more mixed conditions might provide him an opportunity to recover.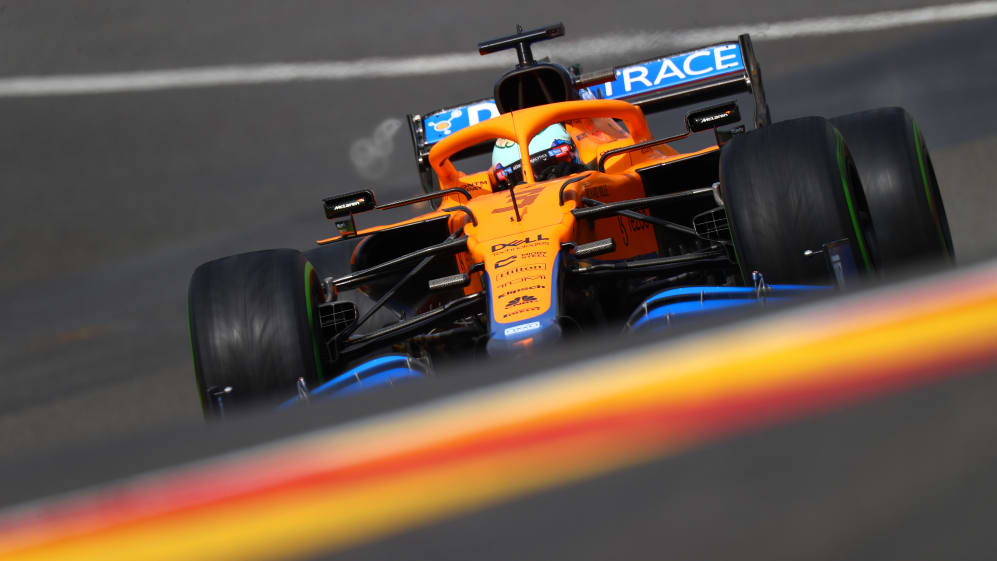 4. Bottas and Ferrari with work to do
And it's not just Norris who needs to make progress, with Valtteri Bottas in particular facing a tough afternoon. The Mercedes didn't look particularly comfortable in the wet during qualifying, and Bottas could only manage the eighth fastest time in a session he really needed a good result in.
That's because the Finn has a five-place grid penalty for triggering the first corner crash at Hungary last time out, so he's now set to start from 13th place and has it all to do. Whether his seat is still up for grabs or a decision has already been made, it's a chance to make a statement as Bottas has struggled for pace in wet races in recent times, notably in Turkey and Imola where a lack of tyre temperature saw him slipping down the order.
READ MORE: Leclerc explains frustrated radio message in Spa qualifying, as Sainz says Q2 exit 'particularly hurts'
he will need the opposite to be true when the lights go out at Spa, but Mercedes believe they have a race car that is more competitive than their qualifying performance.
Ferrari will be hoping for a similar turnaround between Saturday and Sunday, after both Charles Leclerc and Carlos Sainz failed to make it out of Q2. They're in a tight battle with McLaren in the constructors' championship and so need to move forward, especially if Norris does start from ninth.
Leclerc at least gets to start from the top 10 after the penalty for Bottas, but Ferrari don't have the advantage of a free tyre choice compared to the Q3 runners as qualifying took place in the wet.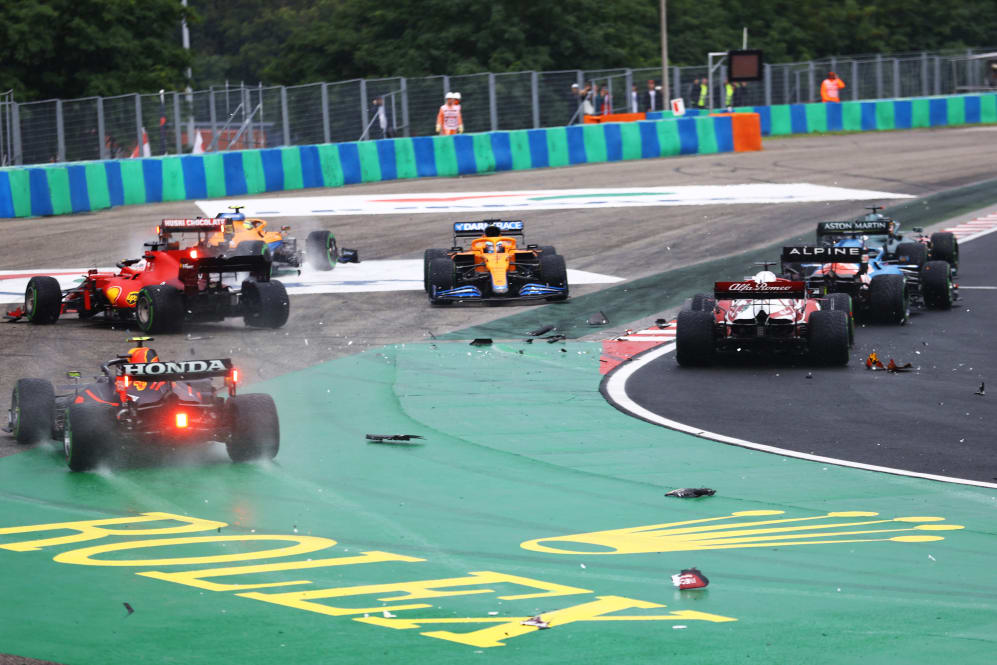 5. The weather
If there is a stereotype for the Spa-Francorchamps weather, we got it on Saturday. Heavy rain, light rain, dry spells, wind, low temperatures and then sunshine – it had it all.
Belgian GP Qualifying Facts & Stats: Williams secure first front row start at Spa in 20 years
That made for particularly challenging conditions throughout every track session, with the final race of the day in Formula 3 seeing sunny weather and a drying track only to then receive another downpour in the closing stages.
The weather radar was pretty accurate during Saturday's running, with the threat of rain never far away but some heavier spells predicted at the right times. There were still plenty of occasions when it was expected though and didn't arrive – for example, in both Q1 and Q2 no rain fell until the end of each section when predicted earlier, and the teams are going to be having to gamble on whether they trust the radar or not, with plenty more rain in the area on race day – an 80% chance in fact, according to the FIA.