Russell praises 'amazing job' by Williams after matching Perez points tally in last 5 races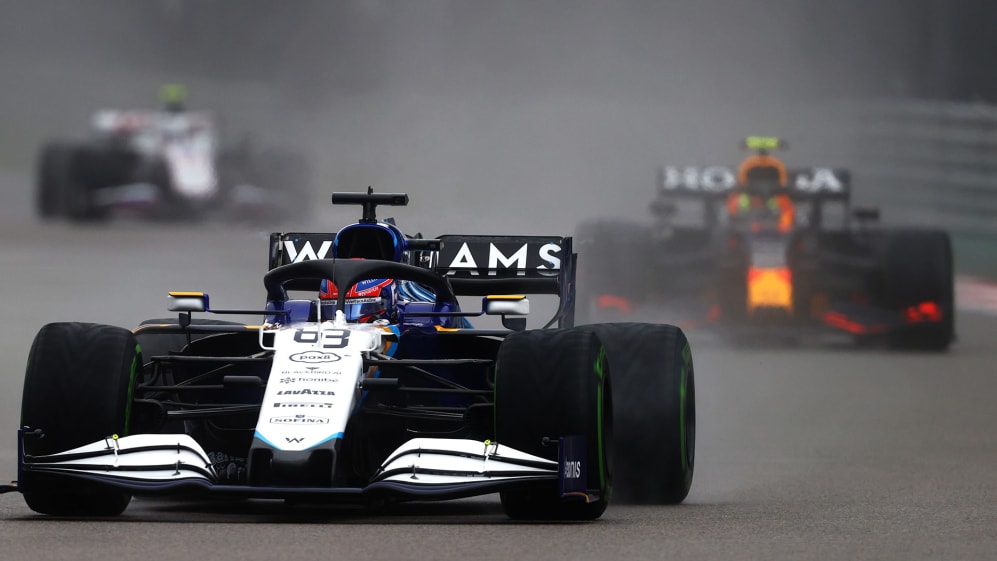 George Russell might reasonably expect to be fighting with Red Bull's Sergio Perez in 2022 when he steps up to race at Mercedes alongside Lewis Hamilton. But having matched Perez's tally of 16 points in the past five races, the Briton praised the "amazing job" done by his current Williams team ahead of the Turkish Grand Prix.
Having not scored a single point since the 2019 German Grand Prix, Williams have now scored in four of the past five races, Russell amassing 16 of their 23 points with a run that began at the Hungarian Grand Prix – and reached its zenith with his sensational podium at the Belgian Grand Prix.
READ MORE: Hamilton says Mercedes 'better prepared' for 2021 Turkish GP after 5s pole deficit in 2020
But asked ahead of the Turkish Grand Prix whether he would have predicted ever being able to match the 16-point, five-race tally of Perez – who hasn't finished on the podium since the French Grand Prix – before the start of this season, Russell replied: "Obviously prior to the season, you always hope, and you always think it will be an improvement on the previous one.
"But certainly after the Bahrain test and the Bahrain race, there was no way I thought those stats would have been possible.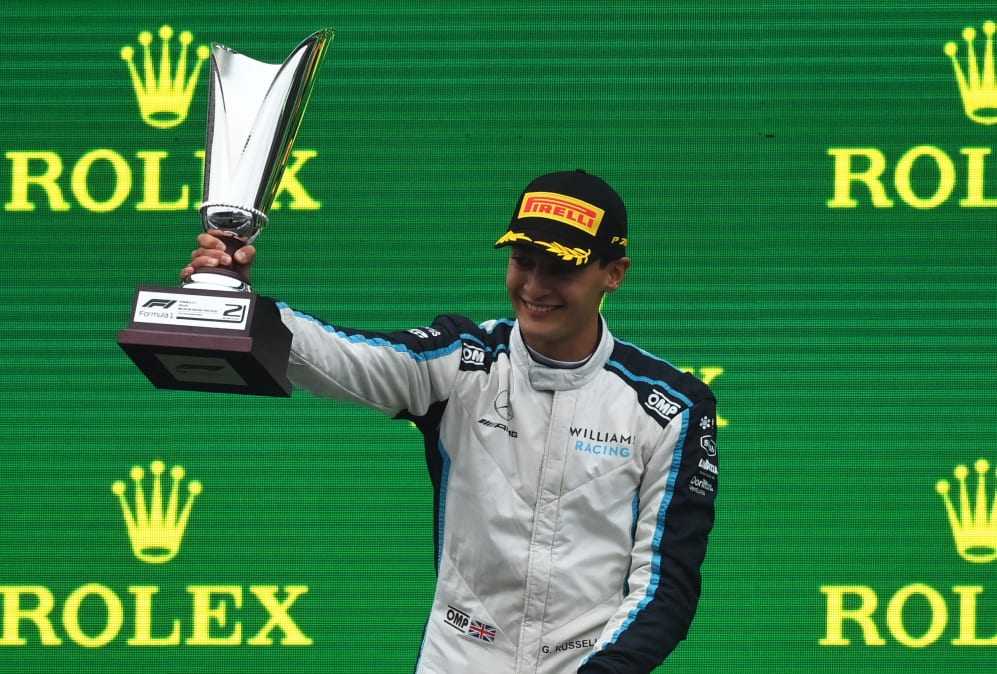 "I think [I have] a lot to thank the team for," added Russell, who finished P10 last time out at the Russian Grand Prix, having qualified an incredible third in mixed conditions. "[They've been] making a lot of good decisions at the right moments. If we think back to these [five] races, Spa was obviously wet, last week [in Sochi] was very tricky conditions in both qualifying and the race.
"Budapest also, started the race on inters and it was only really in Monza when the conditions were pretty stable, but even then we had the Sprint race format, so things were different again.
READ MORE: 'It's not really going to change my life' – Verstappen brushes off title pressure as F1 arrives in Turkey
"So I think we've just done an amazing job these past five races, been in the right place at the right time to capitalise on these moments, and I think we've improved the car as well along the way.
"We've understood it more, we've tried some things and things have turned out better than perhaps we would have expected, and I think we've found a bit of performance there. It was maybe a little shame not to score some more points in Sochi given the circumstances at the end of the race. We had a really difficult final stint, but it's definitely been a good five races or so."
As for whether Russell thought Williams' run of form could continue at this weekend's Turkish Grand Prix, the Briton – who infamously crashed at the pit lane entry in low-grip conditions ahead of the 2020 race – admitted he had mixed feelings about whether there would be more grip to be had at Istanbul Park this year.
FORM GUIDE: Who will triumph in Turkey as F1 heads back to Istanbul Park?
"It wasn't very pleasant to drive last year!" laughed Russell. "So fingers crossed, it's a better experience.
"But it's because of these sorts of weekends that we've been scoring points. From a pure pleasure perspective, you want just as much grip, and the car to be as driveable, as possible. But if that was the case every weekend, we'd probably not be scoring as many points. So I'll welcome the challenge. But I think we'd all like to think it would be a slight improvement on last year."