Russell says Mercedes have found answers for poor Sao Paulo pace after they 'fell into a trap'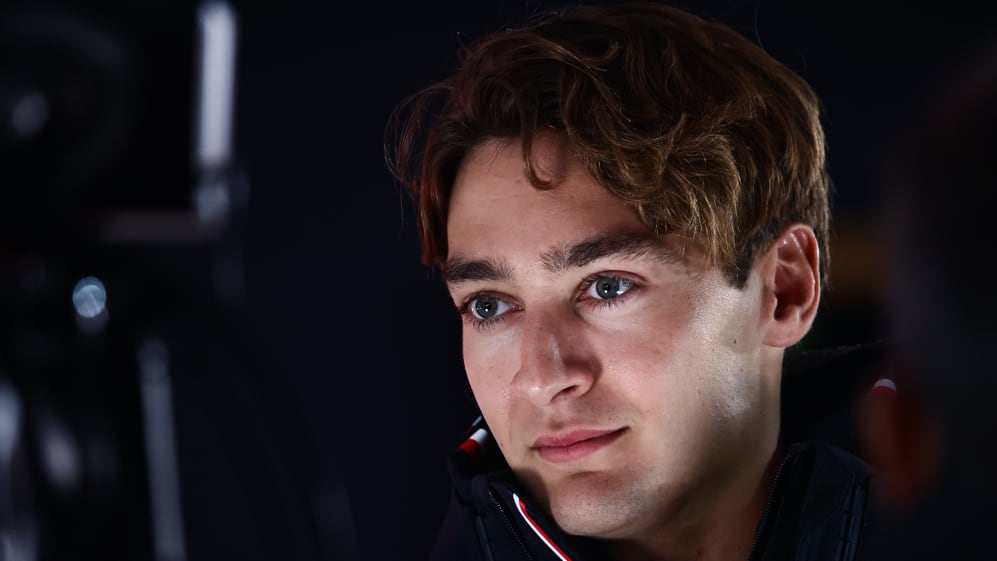 George Russell has explained how Mercedes fell into "a trap" over the Sao Paulo Grand Prix Sprint weekend, with Lewis Hamilton's minor points finish all they had to show for their efforts in Sunday's race.
Under the F1 Sprint regulations, teams are required to lock in their set-ups for the event after just one practice session, meaning making the right calls and hitting the ground running is even more important than usual.
READ MORE: 'I'm coming for you!' – Hamilton and Perez offer their thoughts as battle for P2 reaches crunch point
However, Russell pointed to the Silver Arrows missing the target with their preparation, leaving him and team mate Hamilton struggling to make an impression against their rivals.
At the end of it all, and after Russell retired with high oil temperature, Hamilton had to settle for P8 behind both Red Bulls, the Aston Martins, McLaren's Lando Norris, Ferrari's Carlos Sainz and Alpine's Pierre Gasly.
Asked ahead of the Las Vegas Grand Prix if Mercedes have learned lessons from their difficult experience in Brazil, Russell said: "Yeah, we definitely have some answers, and we've got a number of things that we can put down to our poor performance.
"But this is the nature of a Sprint race weekend. If you get it right, you're on a good course and you're in for a successful weekend, but if you get it wrong, you've got no opportunity to make amends.
NEED TO KNOW: The most important facts, stats and trivia ahead of the 2023 Las Vegas Grand Prix
"We were kind of trapped within our mistake, so that was a gruelling weekend. It shows how sensitive everything is, but we're confident we're not going to fall into that same trap, especially this weekend."
Also speaking to the media on Wednesday night, Hamilton echoed Russell's sentiments as he described Mercedes' weekend at Interlagos as "one of the worst" he can remember.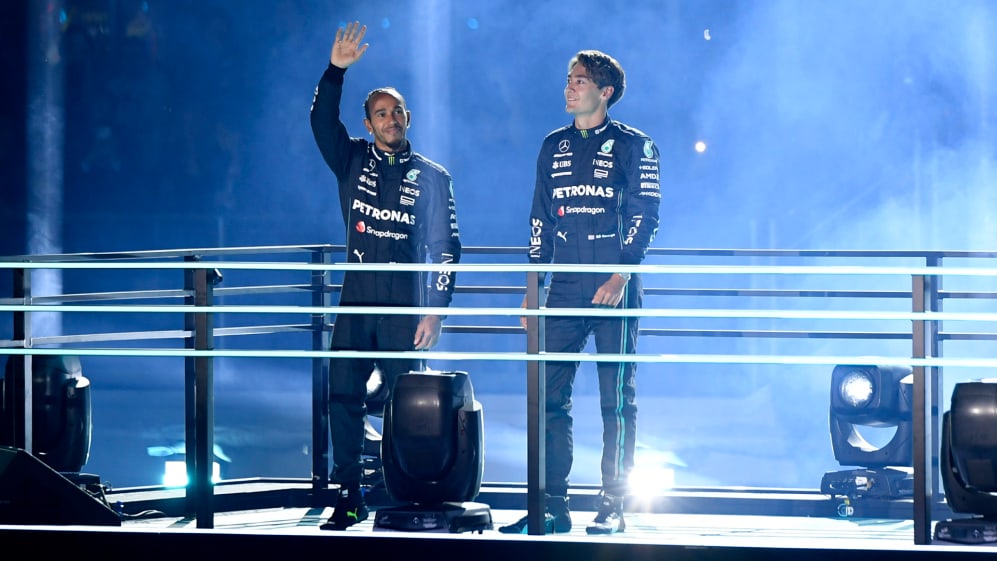 "We just got the car in the wrong place," he said. "There is potential in the car, we had two really great races before, we just had it in the wrong window – that's on all of us.
"We've learned from it and experiences like that… You learn more with a loss. It's painful for everybody, but everybody's recovered, everyone's massively motivated to finish off strong this season and I have no doubt that we can."
DESTINATION GUIDE: What fans can eat, see and do when they visit Las Vegas for this weekend's Grand Prix
Pushed on whether he and the team understand why the car was in the wrong window, Hamilton asserted: "Yeah, we know exactly what it was. I knew exactly what it was already."
Mercedes head into the Vegas weekend looking to strengthen their grip on P2 in the constructors' standings, with Ferrari just 20 points behind, while Hamilton is pushing to close a 32-point gap to Red Bull's Sergio Perez for the runner-up spot in the drivers' battle.