Sainz 'proud' to have taken fight to Racing Points as he maintains 100% home points record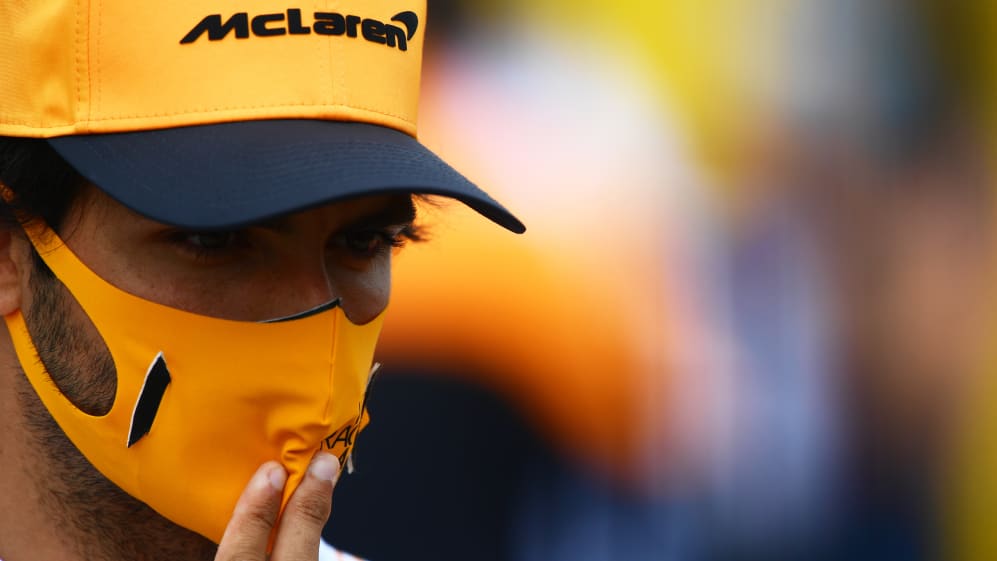 McLaren's Carlos Sainz maintained his 100% record of scoring points at his home Grand Prix, after finishing sixth at the Circuit de Barcelona-Catalunya with one of his most assured drives of the season, ahead of a Ferrari and a Red Bull.
A switch of chassis and exchange of power unit had already appeared to have improved Sainz's performance earlier in the weekend, as he took seventh on the grid in qualifying.
From there, he produced a robust race performance, resisting the faster Red Bull of Alex Albon with some brilliant defensive driving, before eventually coming home P6, ahead of Sebastian Vettel's Ferrari and Albon in P8, with team mate Lando Norris taking P10 – although Sainz couldn't help feeling a tinge of frustration, after failing to pip the Racing Point of Sergio Perez for fifth, despite the Mexican having been handed a five-second penalty for ignoring blue flags.
READ MORE: Perez brands blue flag penalty 'really unfair' after fifth place finish on F1 return
"It's a shame because it would have been a top five," said Sainz, who was classified just 1.581s behind Perez once his penalty had been applied.
"I got to know [about his penalty] something like eight laps from the end and I started doing very fast laps but unfortunately I got lapped by Max [Verstappen] and that made me lose a couple of seconds, which meant I couldn't overtake Checo on the virtual gap.
"But still, to put on a fight with the Racing Points today with the race pace they had, I think we can still feel relatively proud about finishing P6 and putting on a fight."
Prior to the Grand Prix start, Sainz had singled out the Renaults as a key potential threat to McLaren in the race, based on their strong long run pace on Friday. But with that threat never materialising – Daniel Ricciardo and Esteban Ocon finishing 11th and 13th, as McLaren appeared the stronger of the two teams on race day – Sainz was keen for his team to get to the bottom of why exactly they'd enjoyed that superiority.
READ MORE: Dominant Hamilton eases to fifth Spanish GP win as Verstappen splits Mercedes
"It looks like this weekend, we managed to get the car in the right window for qualifying," he said. "In the race, the first half of the race, we had more deg than our competitors and always with high fuel on the car, we struggled a bit more.
"Then all of a sudden when the car starts getting lighter, it looks like we come a bit alive. So some things here and there to improve and I'm sure we will be on the right track in the future."
McLaren's nine points from Spain were enough to allow them to jump past Ferrari in the constructors' standings – although Racing Point's 22 points for fourth and fifth ultimately meant that McLaren maintained fourth place in the championship.