'10 years ago I'd be panicking' – Vettel unfazed by lack of mileage ahead of Aston Martin debut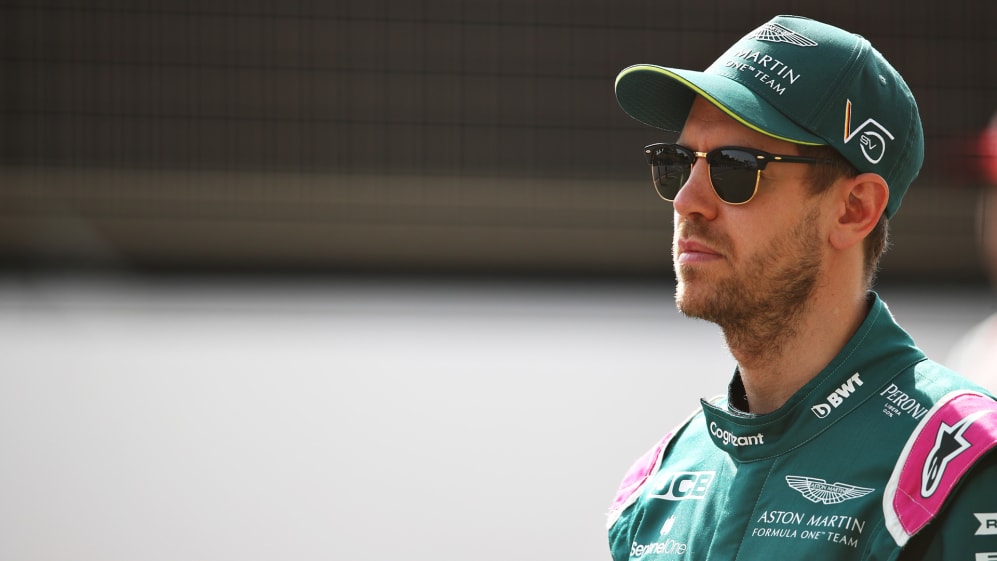 While AlphaTauri's Pierre Gasly topped the mileage count for 2021 pre-season testing with his 237 laps of the Bahrain International Circuit, a series of technical hiccups meant that Aston Martin new recruit Sebastian Vettel managed less than half that number. But ahead of his Bahrain Grand Prix debut with the team, the four-time champion was refusing to get flustered by his lack of seat time.
A gearbox issue on day two of testing, followed up by a loss of boost pressure on day three, culminated in Vettel recording just 117 laps in Bahrain – the lowest count of anyone bar Williams test driver Roy Nissany. And while it wasn't the ideal way to prepare for his first season with his new Aston Martin team – Vettel having joined from Ferrari for 2021 – the German didn't seem unduly bothered when asked about the lack of milage after the test.
READ MORE: Vettel positive about 'really productive' test despite Aston Martin reliability issues
"I'm not too preoccupied," said Vettel. "Maybe it's the age, maybe it's the experience. But probably 10 years ago I would slightly panic now.
"We still got some running and for me it was super useful, the laps [on Sunday], so it could be worse – it could be better but it could be worse. I think it's about remaining calm, doing one thing at a time and moving forward when it's time to.
"Even I think the people that had no trouble at all and did lots of laps, I don't think you can acquire all the information about the new cars, the new tyres, the changes over the winter," he added. "So if anybody steps out of the car and says that after one and a half days he's up to the speed that he was after 17 races in 20 weeks last year sort of thing, I think that's not possible."
Overall, Vettel and new team mate Lance Stroll managed just 314 laps between them – their tally better only than Mercedes' 304. Despite that, data analysis from the three days gave hints that Aston Martin may have a potentially very strong package on their hands with their AMR21 – although Vettel refused to be drawn on where exactly he thought the team stood in the pecking order.
READ MORE: 6 key things our data tells us from pre-season testing – including why it wasn't all bad news for Mercedes
"I think it's very difficult to say in terms of competitiveness," he said. "We haven't done many runs that probably equal other people's runs to give a bit of a comparison – but I don't think that's too important because we'll find out in two weeks anyway.
"Every lap is extremely important to me to understand the car, to understand how the car wants to be driven, to figure out the differences of my past and my future, so to say. So really interesting and I enjoy it. I think there's still a lot that I can improve and still a lot that we can improve.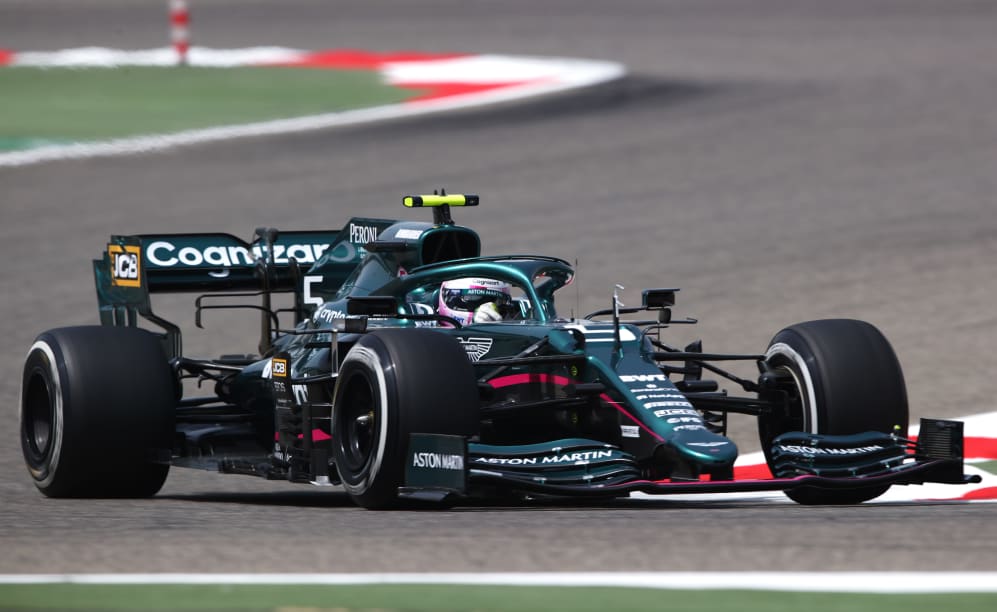 "It would have been [useful to do a qualifying simulation run]," he added. "I didn't, but to be honest, more important than one lap is to really understand the car, and for that, I think just doing more and more laps helps. Then doing a push lap is just putting the things together, all the lessons that you learn or acquire. I'm not worried about that.
F1 POWER RANKINGS: We've ranked the teams from 10 to 1 after pre-season testing – do you agree?
"I think for us, the first couple of races will be, especially for me, a steep learning curve. But we'll take it from there."
Vettel's next date with the Aston Martin AMR21 will be at the Bahrain Grand Prix on March 26-28, as the 2021 season gets under way.