Staying 'under the radar' has seasoned me for future success, says Russell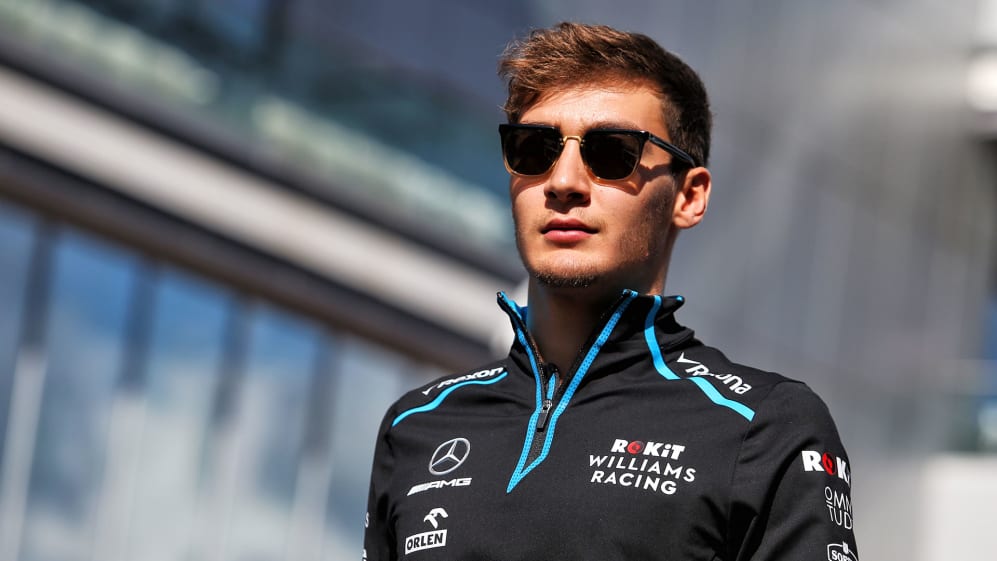 2019 may have been a season to forget so far for Williams, but according to George Russell, he "wouldn't change anything" as he looked back on his rookie year in F1.
Optimistic in the face of Williams' adversity – the team still at the bottom of the constructors' championship after their most difficult campaign yet – Russell said in Suzuka that his debut F1 season has been a formative one, especially as he's been able to stay "under the radar" so far.
READ MORE: Russell is world champion material – Pat Symonds
"I think it has met my pre-season expectations," said Russell in the drivers' press conference ahead of the Japanese Grand Prix. "Just the whole Formula 1 rollercoaster itself, I wasn't 100% sure of what to expect but I'm really happy with how the season has gone, generally.
"From the good moments to the tougher times, I think I wouldn't change anything at all. Especially from the tougher times I've learned a huge amount and generally being in the position that I've been at the back of the grid, it's given us an opportunity, and me an opportunity, just to explore a bit more and be under the radar.
"Hopefully that will help me out in years to come when we should be fighting," he said.
It's a circuit I've been looking forward to driving for years actually. It's one of the best and purest out there
It took until the German Grand Prix for Williams to score a point, with Robert Kubica doing so as the Alfa Romeos were penalised. Yet it's clear to see how much of an improvement the team have made with the Williams FW42 since the start of the season.
"It's definitely improved a lot, just in the drivability side of things," explained Russell. "From within, it's definitely a nicer car to drive. It is obviously always quite tricky to make huge leaps forward for any teams but I think the foundations we have in place now are really positive going into next year."
READ MORE: Jenson Button on his 2009 title, his toughest team mate and more
At Suzuka, Williams will use a front wing that could make its way onto the 2020 car as they aim to start next season off on a contrasting note to 2019, when the team had to miss the start of pre-season testing.
"We're trialling a new front wing this weekend, which shouldn't necessarily bring that much performance to this year's car, but should hopefully unlock quite a lot for us moving into 2020.
"So I've got faith we should be fighting probably towards the lower end of the midfield [in 2020] but hopefully getting into the mix much more than we are at the moment," he said.
For now, it's safe to say that Russell is buzzing about his first F1 race at Suzuka.
"Yeah, extremely excited. It's a circuit I've been looking forward to driving for years actually. It's one of the best and purest out there. I'm just hoping we don't get rained off tomorrow and Saturday," he said with one eye on Typhoon Hagibis.
"I'd say the thing I'm looking forward to most is probably the Esses to start with, it's such an amazing flow of corners. Just generally the whole circuit is really incredible, just the whole experience of it."