Steiner expecting Schumacher and Mazepin to 'fight for points' with all-new Haas VF-22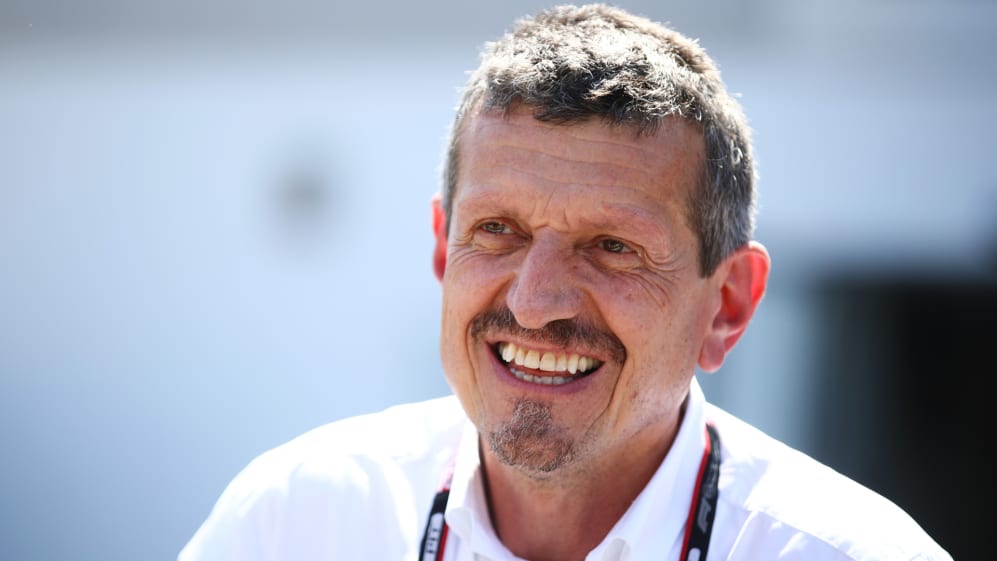 Anticipation for the 2022 F1 season is reaching fever pitch and Haas only added to that by revealing the tri-coloured livery for their VF-22. Now aiming to recover from a point-less season, Haas's Team Principal Guenther Steiner shared his aims for drivers Mick Schumacher and Nikita Mazepin – and revealed why he's "cautiously optimistic" for 2022.
The Kannapolis-headquartered squad have amassed just three points from the last two seasons and have two 22-year-olds at the wheel for the 2022 season in Schumacher and Mazepin. But when asked to convey his expectations for the duo in 2022, Steiner seemed unfazed by what could be construed by some as a lack of experience.
GALLERY: Haas become first team to reveal 2022 car and livery
He said: "The expectation is just to be able to fight for points and fight with the other drivers who are in Formula 1. With their rookie year, we were always very open that the expectations were not high but that they had the opportunity to learn and to establish themselves in Formula 1. Now this year, we have to prove that we are on the right track with the drivers."
Another intriguing factor in Haas's recent history is the fact that they declined to develop their 2021 car in order to maximise development for their 2022 car. As a result, Schumacher and Mazepin finished last of the full-time drivers in the 2021 standings and the team did too – Haas ending up without any points to their name for the first time.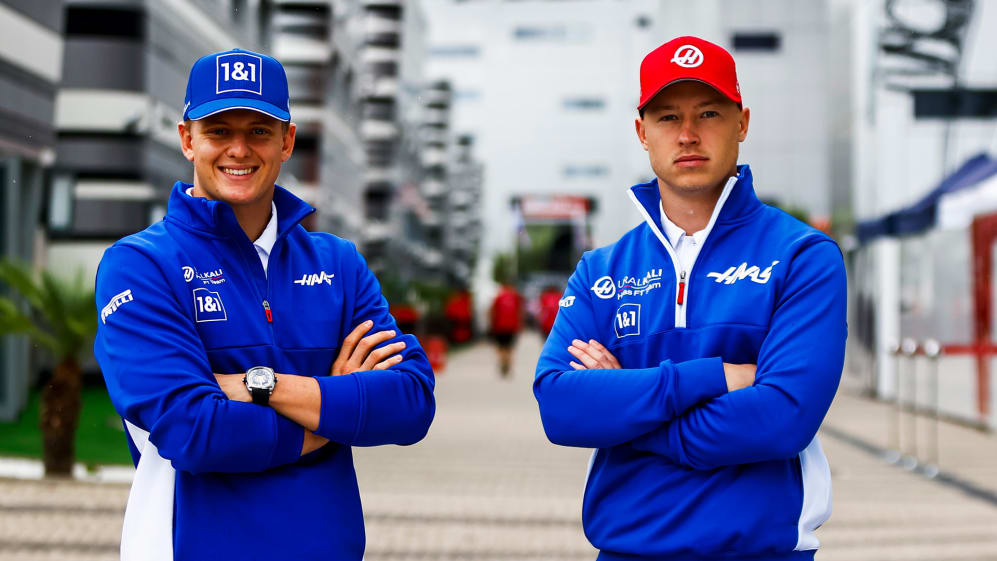 Fans of the team will be hoping there's a chance for Haas to return to the midfield and perhaps even emulate the strong results of their 2018 campaign, which saw them pick up 93 points and finish fifth overall.
"What I see is we have had good cars, for example in '18; even in '16 and '17 for a new team we had pretty good cars, you know? So, I just see similarities to that time," said Steiner.
READ MORE: 5 blockbuster rivalries to watch out for as we get set for an unmissable 2022 season
The Haas chief explained that from witnessing how Technical Director Simone Resta and his team worked over 2021, he's been imbued with quiet confidence for the season ahead.
"That is the only thing I can judge the performance [on], what I expect from the car, and therefore I always say I'm cautiously optimistic because I see how Simone and his group developed the car over the last year, how hard they worked on it. And the results from the wind tunnel, the improvements they do each session... that makes me cautiously optimistic.
READ MORE: 8 reasons the pecking order could be shaken up in 2022
"But to say 'we will be in the midfield' – I don't know," added the Haas boss.
"I obviously have faith we will be there but I don't know what the other ones are doing, so we have to wait a little bit longer. But I am pretty happy [with] what happened last year because we had two tough years. But what kept me going was actually what the people did in '21 back in the design office and in the aero group," he concluded.
Red Bull are the next team to launch their car, the RB18 scheduled to break cover on February 9.