Feature
5 blockbuster rivalries to watch out for as we get set for an unmissable 2022 season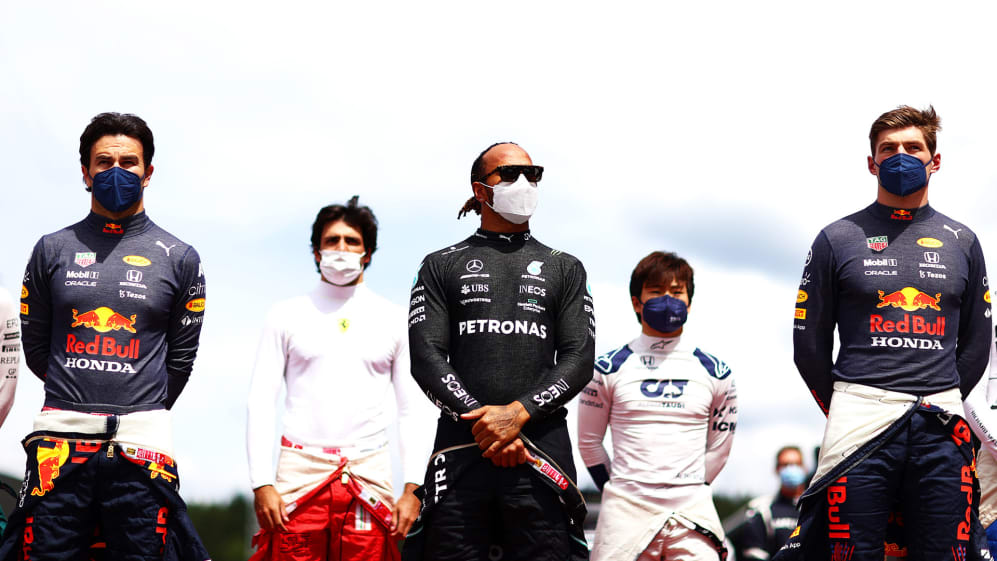 Anticipation is building rapidly ahead of the 2022 Formula 1 season and, whether or not there's a dramatic change in the order thanks to the new F1 cars, we're still set for intense action involving all 10 teams and 20 drivers on the grid.
So, read on to see five rivalries that could present us with 23 Grands Prix of flashpoints and fireworks throughout 2022.
READ MORE: 8 reasons the pecking order could be shaken up in 2022
1. The title battle
Without doubt the defining rivalry of 2021, Lewis Hamilton and Max Verstappen provided us with a duel for the ages last season. And hopefully we're in for round two in 2022, the Red Bull driver donning #1 in defence of his title, while Hamilton is looking for a record eighth championship.
Will the pair race each other differently this season? They came together with disastrous results in Silverstone and Monza last year, while further eruptions occured at the likes of Imola and Jeddah.
It's not just Verstappen and Hamilton that we need to watch out for either, as respective team mates Sergio Perez and George Russell will be itching to join the fight. Perez produced a defensive masterclass in Abu Dhabi, but the Mexican hopes to be more than just a 'rear-gunner' for the Dutchman, and perhaps help Red Bull deliver a fifth constructors' championship too.
Then there's Russell. The young ex-Williams racer will want to make his mark almost immediately, just like Hamilton did with Fernando Alonso at McLaren back in 2007.
The 23 year old could prove not just a rival for his seven-time champion team mate but the Red Bull drivers too. Expect a trademark scowl from Toto Wolff if there's intra-team turbulence at Mercedes; a wry smile if Russell proves a thorn in the side of Verstappen and co.
READ MORE: Mercedes tech chief Allison says 2022 rules 'an opportunity to show we haven't just been lucky'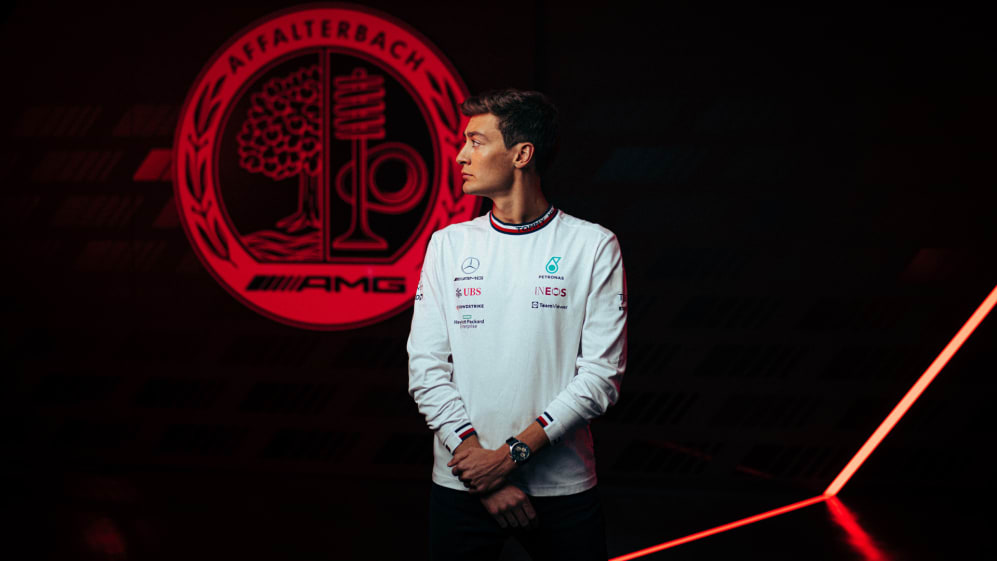 2. Giants in the midst
Lurking in the background are two behemoths – McLaren and Ferrari – both of whom are itching to join the fray with the frontrunners this season. They could well be taking on the might of Mercedes and Red Bull in 2022 – but even if they don't, there's still the salivating prospect of a Carlos Sainz vs Charles Leclerc scrap.
Think back to Sebastian Vettel's last season with Ferrari, in which Leclerc's presence was more than a headache for the four-time champion. Now bring Sainz into the equation and the potential for intra-team turmoil is abundant – but much more evident is the potential for one of the strongest pairings of the grid to flourish into a world-beating partnership.
READ MORE: The big changes at Maranello designed to make Ferrari title contenders again
Then add in two more accomplished racers, McLaren's duo of Daniel Ricciardo and Lando Norris – the only pair to secure their team a one-two finish in 2021 – who will be raring to go against the might of the Scuderia. The Mercedes-powered team harbour the same ambitions as their rivals and have all the components in place for a successful 2022 season with their MCL36.
Last season we had a brilliant battle for P3 in the standings between these two titanic teams; this season there's the salivating prospect of another toe-to-toe fight that could span the whole 23 races. Which team will end up on top?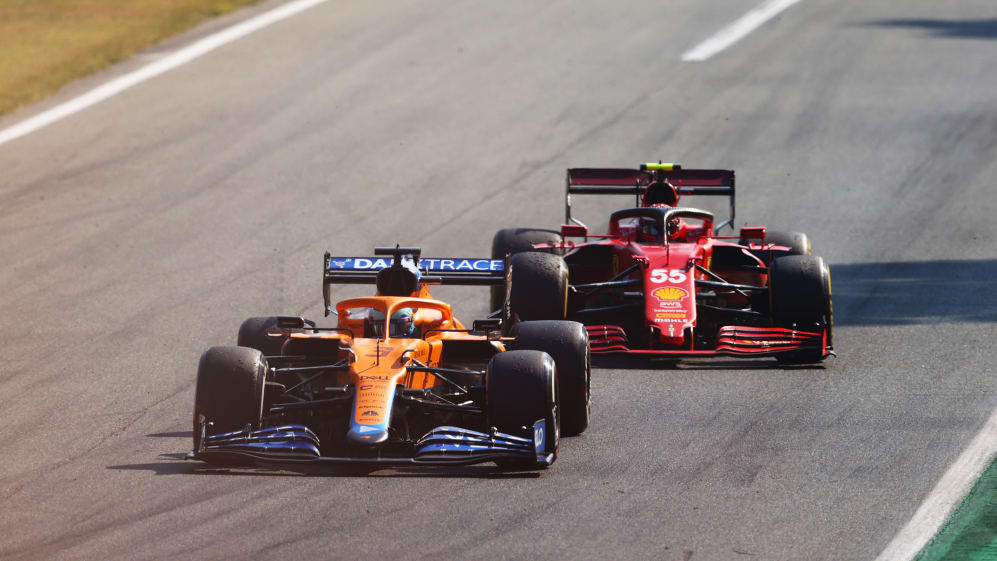 3. A triple-A midfield melee
Three teams provided us with consistently captivating close-quarters combat last season, Alpine, AlphaTauri and Aston Martin having battled for mid-table supremacy. Alpine managed to clinch P5 in the championship above the Red Bull sister squad, while Aston Martin couldn't string enough results together and ended seventh.
Let's not forget there are six World Championships between the three teams, given Fernando Alonso and Sebastian Vettel are gearing up for their second seasons with Alpine and Aston Martin respectively. Add in the might of Pierre Gasly, who enjoyed his most successful season in 2021, plus race-winner Esteban Ocon, podium-finisher Lance Stroll, and emerging talent Yuki Tsunoda, and the potential for action ramps up even further.
READ MORE: Two big questions for AlphaTauri in 2022 – Will AT03 see the Faenza squad continue to climb?
Alpine's Alonso has lost nothing of his competitive streak, as was evident in Hungary and Qatar last year, while the Spaniard went wheel-to-wheel with Vettel on a number of occasions, the four-time champion coming out on top as he clinched the Crypto.com Overtake Award.
Aston Martin's owner Lawrence Stroll has thrown all his resources at aspirations of championship glory, Alpine have World Championship experience in both Alonso and staff at both the Enstone and Viry facilities, while AlphaTauri produced a gem in the AT02 and will be hoping to harness Red Bull Powertrains' might to keep that upward trend going in 2022.
Three teams, six drivers, and myriad possibilities of intense action.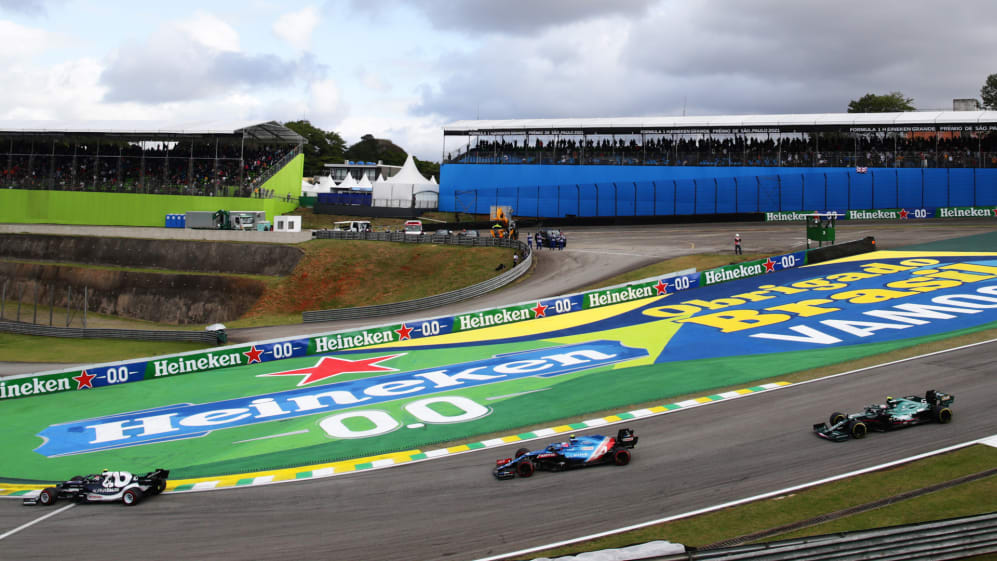 4. Sophomore supremacy
The three rookies of 2021 have graduated into second-year racers this season but the spotlight's glare remains: AlphaTauri's Tsunoda, plus the Haas duo of Nikita Mazepin and Mick Schumacher, have difficult second albums to produce.
Tsunoda had his moments in 2021, particularly that fourth-place finish at Abu Dhabi and P6 in Hungary, but the Japanese driver's campaign was also punctuated by a number of mistakes. No doubt he'll be eager to show what he can do in 2022 and break out of team mate Gasly's shadow.
READ MORE: 5 bold predictions for the 2022 season – but how many will come true?
As for Haas, they had a torrid time last season, with little in the way of consolation. Schumacher perhaps provided their highlight with P12 in Hungary, but the American team's aims are far higher than that. With a rejuvenated Ferrari power unit under the bodywork, we're curious to see what Haas's 2022 car can do, given they spent the whole of last season working on it.
If the Haas VF-22 isn't as difficult a machine to handle as its predecessor, then Schumacher and Mazepin may finally be able to realise their potential. But will they get along on track? This could be a breakout season for Haas's young pairing – if they can avoid an intra-team squabble…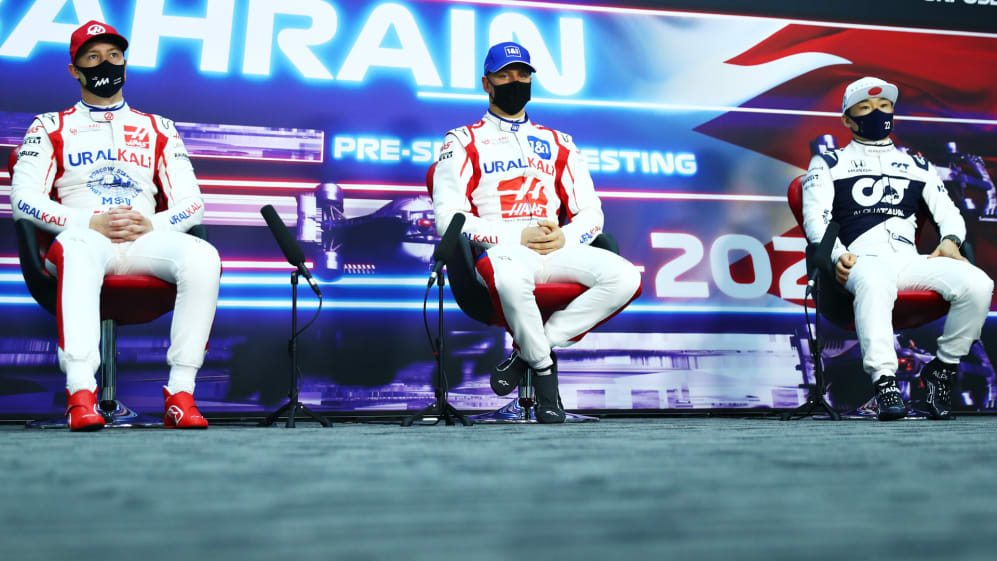 5. Battling backmarkers
We do have one rookie on the grid this season: Alfa Romeo's Zhou Guanyu will be making history as China's first full-time F1 driver. As a result, his progress will be followed closely – and he has a tough benchmark in ex-Mercedes racer Valtteri Bottas on the other side of the garage.
Will Zhou be a quiet understudy to the 10-time Grand Prix winner or emerge as a thorn in his side? Either way, we're hoping for a storming rookie season from Shanghai's star.
READ MORE: Two big questions for Alfa Romeo in 2022: Will new blood spark a renaissance at Hinwil?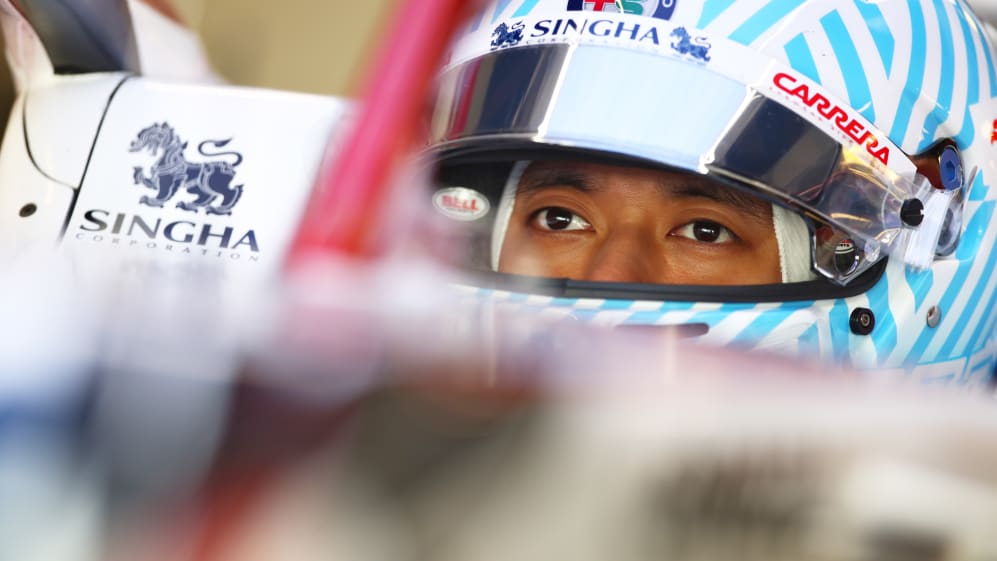 Alfa Romeo hope to fare better than they did last season, as Williams passed them and took P8 in the standings. If those two teams, and potentially the aforementioned Haas, go wheel-to-wheel again in 2022, it will be fascinating to see who emerges on top, as Williams prepare to field Alex Albon – making his return to F1 with the Grove squad – alongside Nicholas Latifi.
DIARY DATES: The 2022 F1 calendar, pre-season testing and car launch schedule
Wherever you look on the grid, there's potential for excitement. And with the new era of F1 cars, the on-track action could be even hotter in 2022. It all kicks off with car launches in February, then the Barcelona and Bahrain tests – before the season-opening Bahrain Grand Prix on March 20.