Opinion
THE DEBATE: Are Ferrari right to replace Raikkonen with Leclerc in 2019?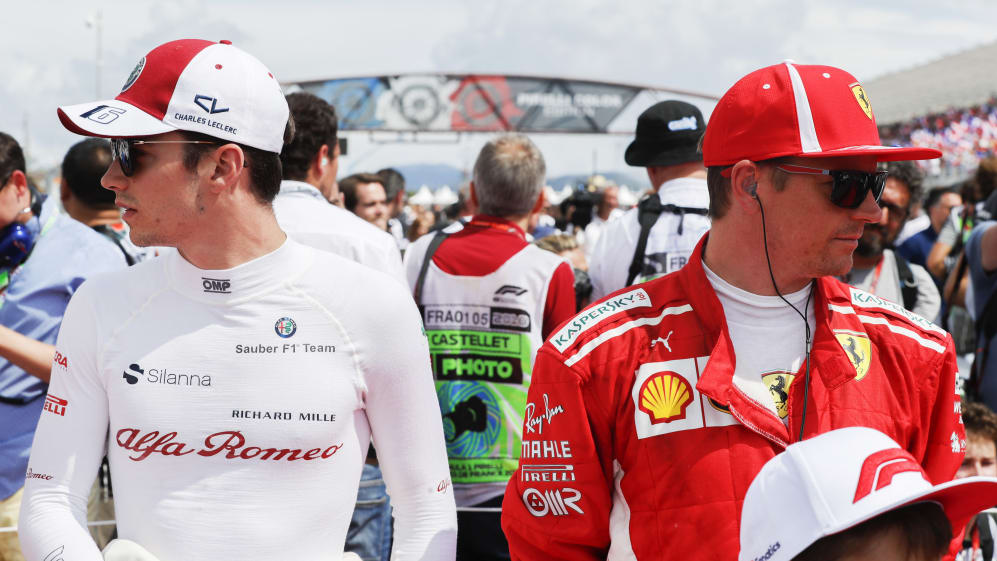 Ferrari have opted to promote Charles Leclerc into a coveted race seat alongside Sebastian Vettel next season, with Kimi Raikkonen replacing the Monegasque at Sauber. Special contributor David Tremayne and F1 senior writer Lawrence Barretto duke it out over whether Ferrari have made the right call…
David Tremayne says YES
Ironically, Kimi Raikkonen is driving as well as ever, but at Monza he struck me less as a man doing his best in a desperate bid to stay and more like one who had decided that, since he was leaving, he no longer needed to play second fiddle to his team mate.
Be that as it may, the Finn's second coming at Ferrari has been a case of too little, too late. In five years and 93 races, he has failed to score a single victory, taken only two poles, set seven fastest laps and scored 23 podiums. That stacks up poorly against Sebastian Vettel.
Charles Leclerc represents the future. He is another Max Verstappen in terms of pace, and from what we have seen in his 14 races with Alfa Romeo Sauber, he has everything any top-line team could look for in a future hotshoe.
Via the Ferrari Driver Academy, the Scuderia have had ample access to telemetry to keep an eye on his progress and monitor exactly what he's doing in the cockpit. Sergio Marchionne clearly liked what he saw, and he was not an easy man to please.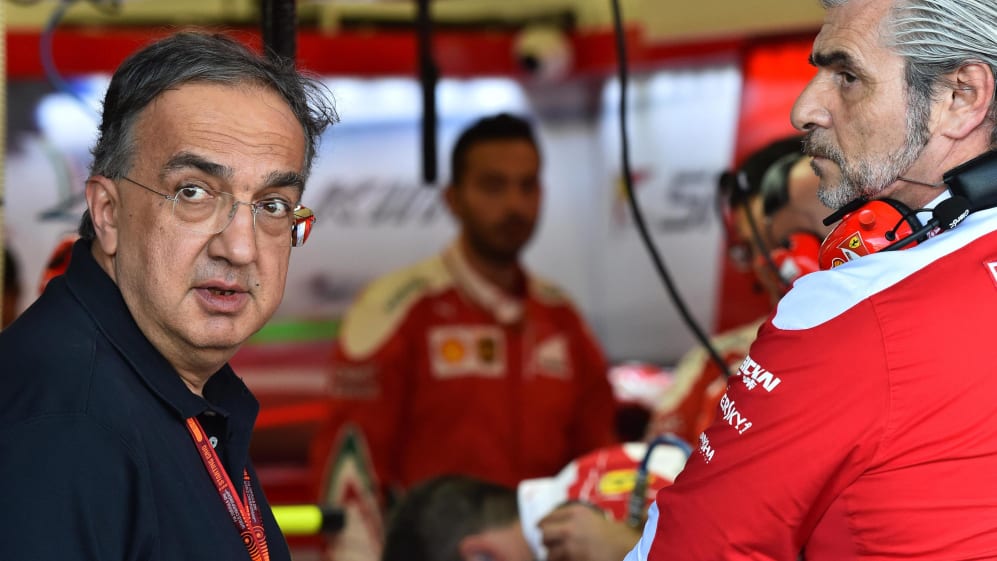 Leclerc struggled a little at first, notably in qualifying, and made some rookie mistakes with set-up. Perhaps he even disappointed some of those who had expected so much of him. But he persevered with learning the car's onboard systems, particularly all the different controls on the steering wheel which can bring so much performance, and avoided making serious driving errors.
And remember, these are the days when testing is limited. While everyone does a lot of running in simulators, Leclerc is quick to point out that "when you arrive in the real car, it's different. When you arrive on the race weekend with the others and there's all the media attention, and there are 10 things that you need to do on the first lap… I mean, everything is going so quick that it's not like in the simulator, when you can do a mistake and you just press replay and start again."
Raikkonen might have more left to give when he heads to Sauber for 2019, but he's had his chance for the past five years with Ferrari
As soon as he got his head around all that, the results began to flow. Sixth in Baku, 10th in Spain, Canada and France, ninth in Austria. Strong stuff in a Sauber.
He's very fast, smooth, smart, doesn't make mistakes, has a cool head and an ego that's under control. He's honest with himself, and one of his strengths is being self-analytical and working on weaknesses until he gets them fixed. And he's one of those rare drivers with a high percentage of mental capacity to spare when he's racing.
Raikkonen might have more left to give when he heads to Sauber for 2019, but he's had his chance for the past five years with Ferrari. It's time for young blood in the second car, and Leclerc is more than ready. In him, Ferrari will have a fast 21-year-old racer who will most likely keep Vettel on his toes, and with whom they can look forward to establishing a long and fruitful relationship and maintaining upward momentum.
Lawrence Barretto says NO
Isn't it ironic? Kimi Raikkonen failed to live up to expectations in the last four seasons on rejoining Ferrari and yet earned a contract extension each year. Now, despite putting together his most competitive season since he raced for Lotus in 2013, he has been shown the door.
Charles Leclerc is a fine talent, who has shown at Sauber in his rookie season the speed, potential and guile that Ferrari believed he had when they signed him up to their junior programme. But why rush him into the senior team and abandon your long-held principles of going for experience?
Why risk rocking the boat and destabilising Sebastian Vettel, who gets on well with Raikkonen and whose good relationship has played a big part in Ferrari's recent renaissance? And why announce it now, when Vettel is in the heat of battle of with Lewis Hamilton – and losing?
Why not agree a deal to place Leclerc at Haas, which would be a promotion given that the American team has the fourth fastest car on the grid? The Ferrari-powered squad were impressed when they ran him in free practice sessions in 2016. He would get the experience of a second, more competitive team and environment, all of which would prepare him for an assault with Ferrari in 2020.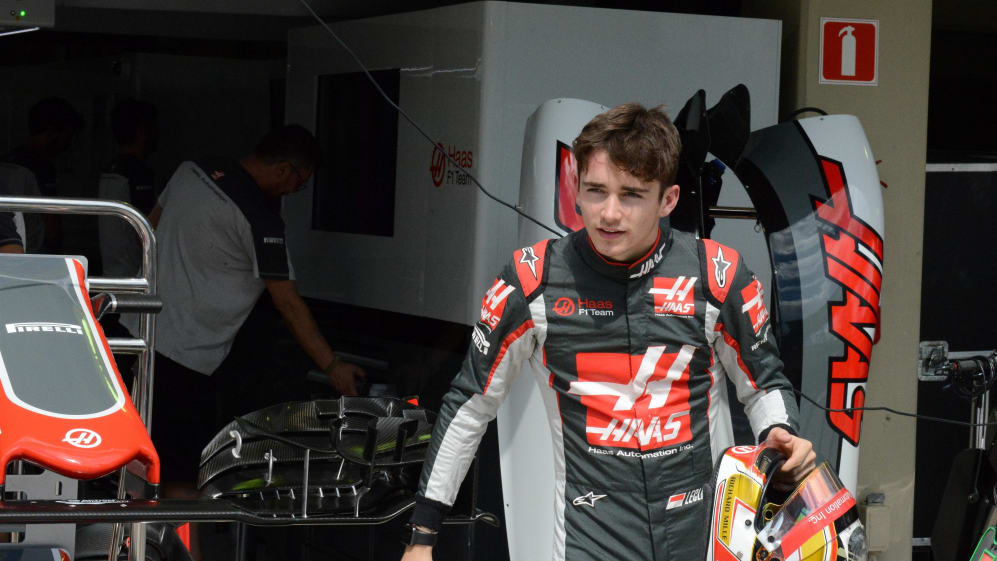 There is no need to rush Leclerc. We've seen how quickly a much-heralded driver can fall from favour – just look at Stoffel Vandoorne. There's even less reason to hurry when you have a driver in Raikkonen who is delivering at a level that's so high, Ferrari might actually win the constructors' championship for the first time in a decade, as well as the drivers' title, in what would be a first double since 2004.
At this point last year, Ferrari trailed Mercedes by 102 points – more than four race wins. That deficit this year is just 25. That's thanks largely to Raikkonen's upturn in form. After 14 races this year, Raikkonen is 26 points up on his 2017 tally at the same point. Vettel, on the other hand, is down nine.
He may be 38, but the fire is still burning. Raikkonen wants to race on, and that motivation coupled to his talent will be a huge boon for the Sauber team that he'll return to for 2019 and 2020. Throughout his time at Ferrari, he's insisted he hasn't lost any of his speed. This year, he's proving it. He has nine podiums in 14 races. That's better than Vettel and bettered only by Hamilton. Though he's still making mistakes in qualifying, they are less frequent. In the races, he's more consistent, giving Ferrari strength in strategy versus Mercedes.
Leclerc has shown pace, but he's also had off weekends. Is it really best to bring in an unproven quantity when Ferrari has such great momentum?
Raikkonen has also been prepared to play the team game for Ferrari when required. There's no moaning – he just gets on with it. And then when he gets the chance, he goes for it. Though he came up just short, Monza is a prime example. Leclerc has shown pace, but he's also had off weekends. Is it really best to bring in an unproven quantity when Ferrari have such great momentum?
In my view, Ferrari had time on their side before needing to promote Leclerc. Wait one more year and they would have had a driver who was still quick, but more rounded too. Put him in next year and, while there will be peaks, troughs are inevitable. That risks the constructors' championship. It may also destabilise Vettel, which in turn could have a negative impact on the drivers' title race.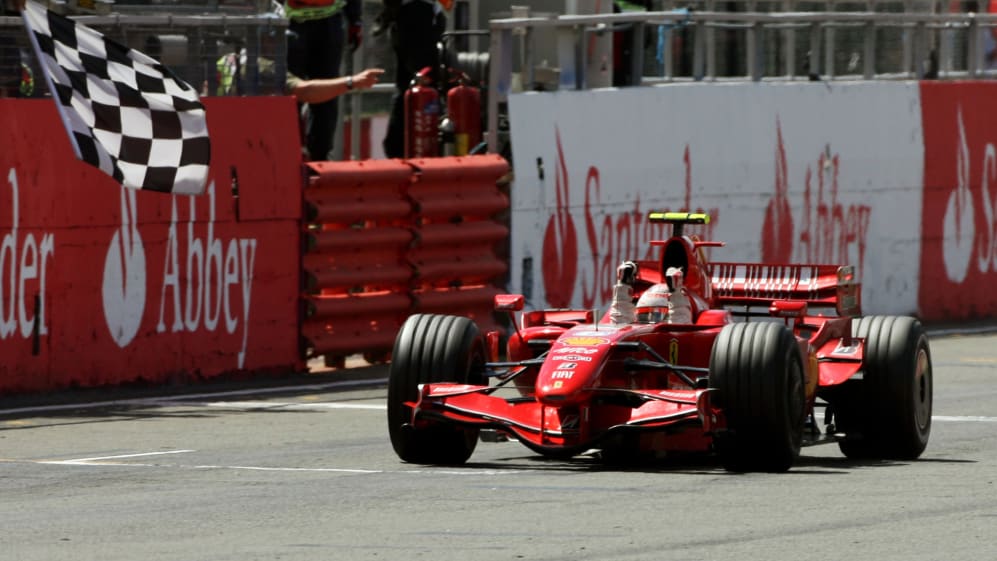 If they had kept Raikkonen on, they would have retained stability in a team which finally has an operation robust enough to challenge for the championship on a regular basis. Crucially, Raikkonen retains the pace to be a regular podium contender and a thorn in the side of rivals Mercedes.
Raikkonen won Ferrari their most recent drivers' championship in '07. He played a supporting role in securing their most recent constructors' championship in '08. And he's driving at a high level – one which is good enough to give Ferrari a chance in both title races – and loving doing it. He'll have been pivotal again this year if Vettel and Ferrari deliver. So on balance, my view is sticking with the Iceman for one more year would have been, without doubt, the best course of action.