Opinion
The Ross Brawn Column: Racing Point could have been heroes – but you can't always be right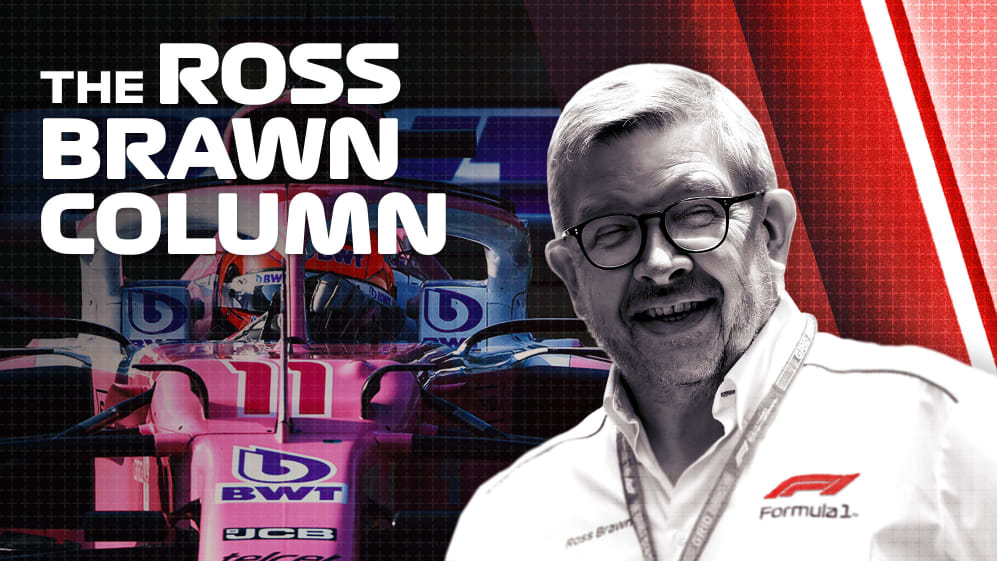 Formula 1 returned to Imola for the first time in 14 years this weekend, which delighted the drivers and produced an entertaining race. Formula 1 Managing Director, Motorsport, Ross Brawn discusses the key talking points…
A welcome return to Imola
Europe, and the world, is facing challenging times at the moment with the Covid 19 pandemic so I hope in a very small way, Formula 1 can give our fans a little escape for a few hours.
The Emilia Romagna Grand Prix was a terrific race at a very historic venue which brought back a lot of personal memories. Congratulations to the promoters for putting on such a well-organised event in a very short space of time.
We've been to a few classic but new-for-2020 tracks this year and they've all demonstrated how the layout of the track can inspire great racing. And that's why we want to be involved in the design and planning of any new tracks that come along, using the lessons learnt, as we believe any new track should be an opportunity to create something special.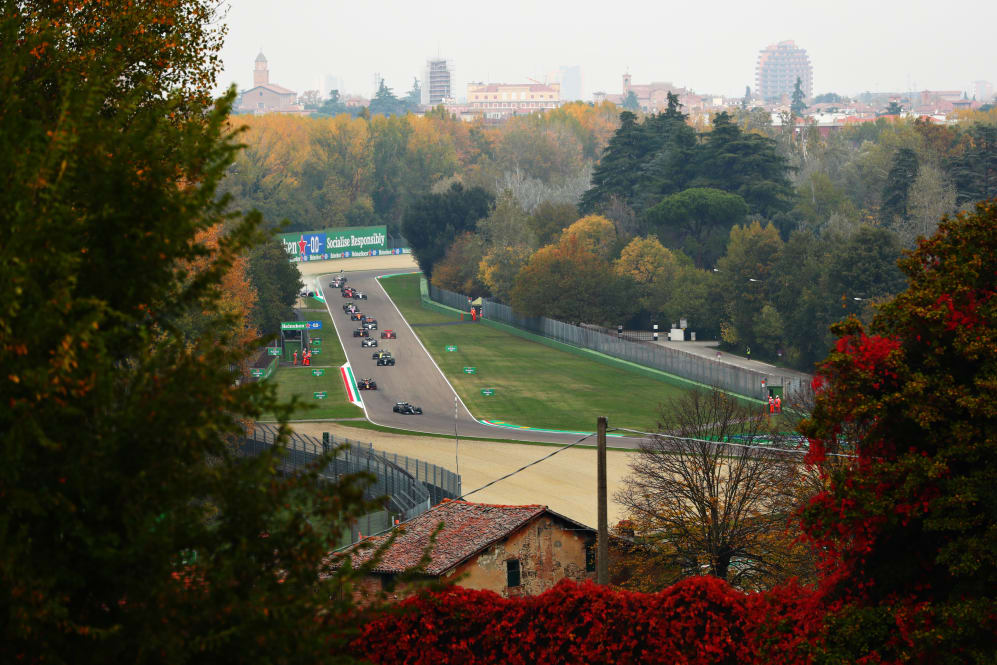 With the organisation Formula 1 and the FIA have built now, I believe we can deliver that. It also applies to the type of cars we have. We are constantly working hard on making sure the cars of the future can deliver great racing. The two-day format of the weekend worked well too and we'll take some interesting learnings from it moving forwards. It adds another string to our bow for the future.
Mercedes deserve the plaudits
Mercedes are going through a stunning period since 2014 and on Sunday, they took away a record which I was personally involved in during my time at Ferrari. When you achieve those things, you know that one day it may be broken. The fact it has been broken by a group of people I know well, worked closely with and count as friends makes it more special. The core of the organisation is still the group that came through the Brawn GP phoenix.
They deserve everything they have achieved. Congratulations to Toto for being such a great leader, their drivers for delivering and Mercedes for having the vision.
READ MORE: Wolff says he has successor in mind after 'blood, sweat and tears' of seventh title
Their challenge now is to maintain that consistency with the financial, sporting and technical changes that will be implemented over the next couple of years. These are not small changes and undoubtably have the potential to change the competitive landscape.
Hamilton shows why he's a champion
The great world champions win races they shouldn't win. Sunday's race win for Lewis at Imola was the perfect demonstration of this. It is unfortunate Valtteri had a problem, but you have to be there to take advantage when it happens.
Stunning laps at end of first stint put Lewis in right place. Yes, the Virtual Safety Car played into his hands, but he was doing the job for himself anyway. There's a good chance he would have come out in front of Valtteri, but if he didn't, we would have had great battle with Lewis wearing new tyres and a prefect car.
READ MORE: 'The only way was to do something different' – Hamilton explains how he turned poor start into another win
Mercedes had a interesting decision to make when Lewis asked them not to box him, when he found himself in free air in the lead of the race. He clearly judged he had tyres left, something that may have not been so clear on the pit wall.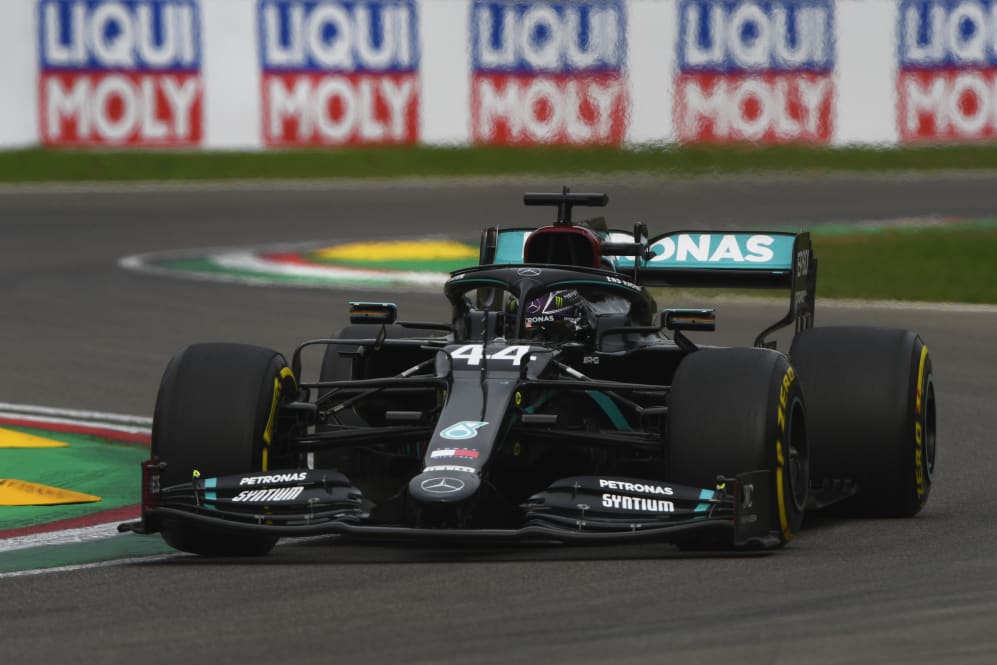 Whilst balancing a fair decision between their drivers, Mercedes also wanted to beat Verstappen, and the known damage to Valtteri's car was also a factor. I think they made the right call, and while Valtteri could have felt aggrieved, with the damage he was carrying which significantly hurt his pace, he won't feel too sore about it.
Racing Point lost podium with strategy call
Racing Point's decision to pit Sergio Perez under the Safety Car, when he was running third probably cost him the podium position.
Checo is a driver who can manage tyres exceptionally well, so if anyone could get the tyres to the end while defending position – it's him, and remember Imola is very a difficult track to overtake on.
I certainly think the team will be looking very hard at that decision, and the reasoning behind it, and they will inevitably learn from it.
The calls you make in the race aren't always right. They could have been heroes. But it was a tough ask to expect Checo to make up four places. The tyres were much more consistent than anticipated, but that was apparent part way through the race.
READ MORE: 'We gave the podium to Ricciardo' – Perez rues 'painful' Racing Point strategy call
Ricciardo deserves all the plaudits
Daniel Ricciardo is a brilliant driver, and one of the very best in Formula 1. His drive to another podium was very impressive. If he had a Mercedes, that's absolutely no doubt in my mind he would taking race wins and pole positions and challenging for the World Championship.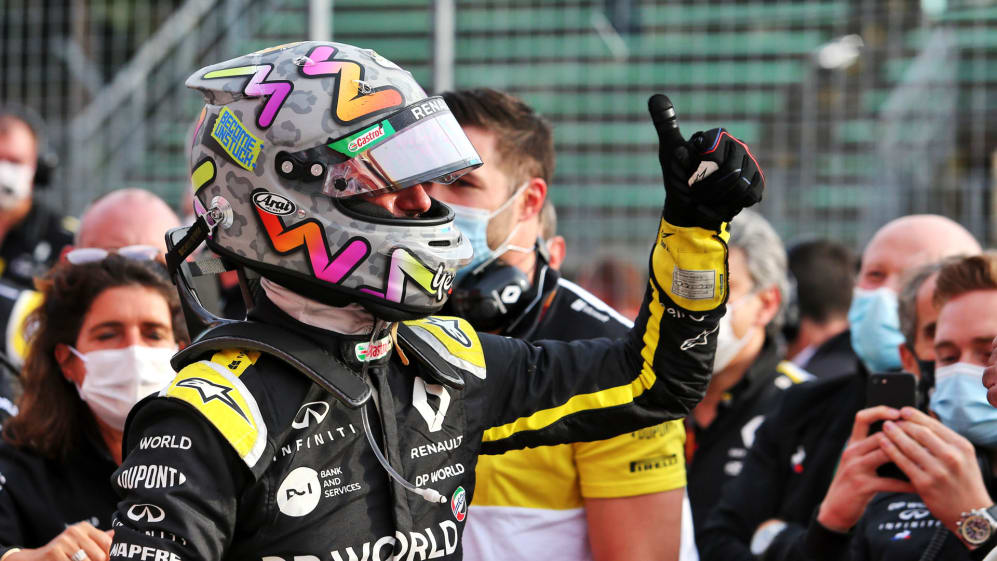 He's doing a fantastic job right now and Renault will be sad to lose him, even if Fernando Alonso is the man who'll be stepping in.
I hope McLaren can give Daniel a car he deserves next season. He's a great member of the F1 fraternity.
READ MORE: Ricciardo shocked to take 'surreal' Imola podium and share 'shoey' with Hamilton
Kvyat delivers brilliant result
This was a superb all round performance from Daniil, who made the most of an AlphaTauri that was excelling around the majestic Imola.
The Russian has been a little bit in the shadow of Pierre in recent races, but he came to the fore on Sunday and drove a very good race.
That kind of performance justifies having a seat in F1, but we'll have to see whether or not Red Bull choose to retain him. Formula 1 is in an amazing place at the moment with the amount of talent we have, something we have been keen to nurture with our support of the F2 and F3 Championships.
READ MORE: Kvyat sad to miss 'cherry on the cake' podium after scintillating restart helps him to fourth at Imola