Feature
The Winners and Losers of the Japanese Grand Prix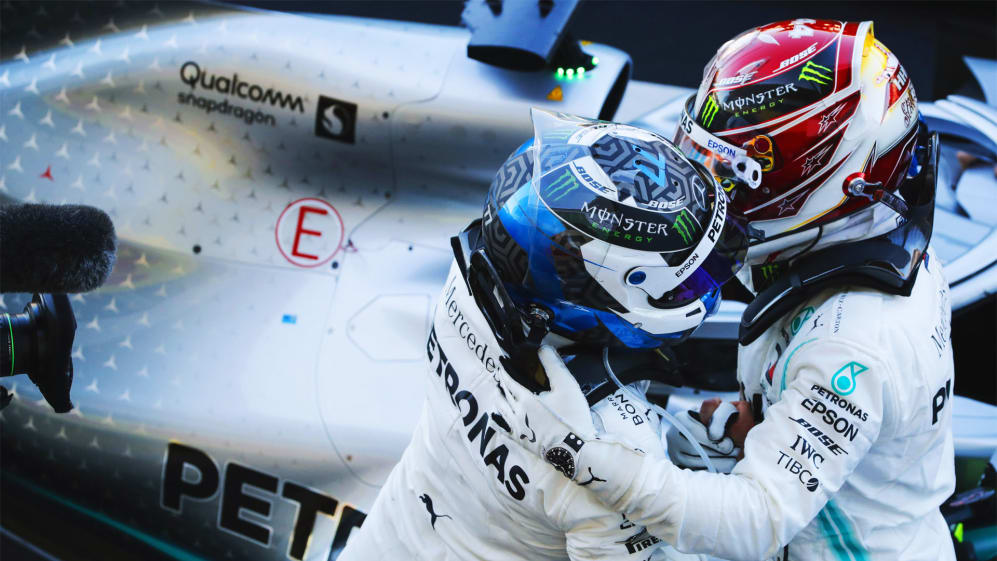 Ferrari looked to have sprung a surprise at Suzuka, but their race unravelled at the start, opening the door for Mercedes to take the spoils and the overall constructors' championship crown. We pick out the winners and losers of an exciting Japanese Grand Prix…
Winners: Mercedes
A sixth year, a sixth constructors' championship. Mercedes have been prolific in the turbo hybrid era and were rewarded for their ability to reinvent the wheel again as they clinched their 12th win in 17 races in the 2019 campaign at Suzuka, helped in part by woeful starts for the two Ferraris.
With both Ferrari drivers now out of the title race, only Lewis Hamilton or Valtteri Bottas can still clinch the title, meaning Mercedes have become the first constructor to win six consecutive driver and constructor championships in the history of Formula 1.
They did it the hard way, with both cars starting on the second row, but a lightning start from Bottas and a typically gritty drive from Hamilton seized the advantage, prompting champagne-filled celebrations after the race.
READ MORE: Wolff dedicates Mercedes' sixth straight title to late team mate Niki Lauda
Loser: Robert Kubica
This was not Robert Kubica's finest weekend. First he crashed in qualifying - caught out by the gusty conditions - triggering an impressive effort by his Williams team to change the chassis in a few hours so he could race later on Sunday.
Then he lacked pace and confidence in the car throughout the race, with his team mate George Russell finishing well clear to add insult to injury. The Pole, who now has just four races left with Williams, was also frustrated the team opted not to give him the new parts that he ran on Friday for qualifying and the race.
But given the team are low on parts and he crashed in qualifying, in hindsight running older spec parts was certainly the right decision…
Winner: Vatteri Bottas
Ah, that winning feeling. It's been a while since Bottas has felt that. Five months in fact, his last victory coming in the Azerbaijan Grand Prix. But he thoroughly deserved his Suzuka win, set up by a perfect launch from third combined with a poor start from polesitter Vettel.
From there, he controlled the race beautifully to become the first driver to win at Suzuka from the second row of the grid in what was the 31st running of the Grand Prix at the venue. It was also Mercedes' 99th victory in Formula 1 and his 100th career points finish.
It came on the back of a strong weekend for the Finn, who also outqualified his team mate Hamilton for the first time since the summer break, ending a run of four races. Kanpai!
Loser: Max Verstappen
Red Bull and Max Verstappen had high hopes of a strong weekend at engine supplier Honda's home race, but they failed to get on terms with Mercedes and Ferrari in qualifying.
Verstappen's fifth on the grid was his worst at Suzuka since he joined Red Bull in 2016, the Dutchman bemoaning how slow the car was throughout the session.
His race was effectively over within a few seconds of the lights going out as he was pitched into a spin by Leclerc when fighting for third, sending him sliding across the grass and causing damage that ultimately forced his retirement. It was especially frustrating given a podium could have been possible.
READ MORE: Verstappen blasts 'irresponsible' Leclerc after Lap 1 contact
Winner: Sebastian Vettel
Okay, so he didn't win from pole – but there were still plenty of positives for the German. For starters, he got his first pole since Canada, and ended a run of nine races being outqualified by team mate Charles Leclerc.
It was his first pole at Suzuka since 2012, moving his tally to five at the venue – with only Michael Schumacher having scored more (eight). Then in the race, he recovered from a poor start to run second and executed a defensive masterclass to hold off a much faster Hamilton in the closing stages.
This is the third race in a row where we have seen the Vettel of old. Perhaps he has finally turned a corner.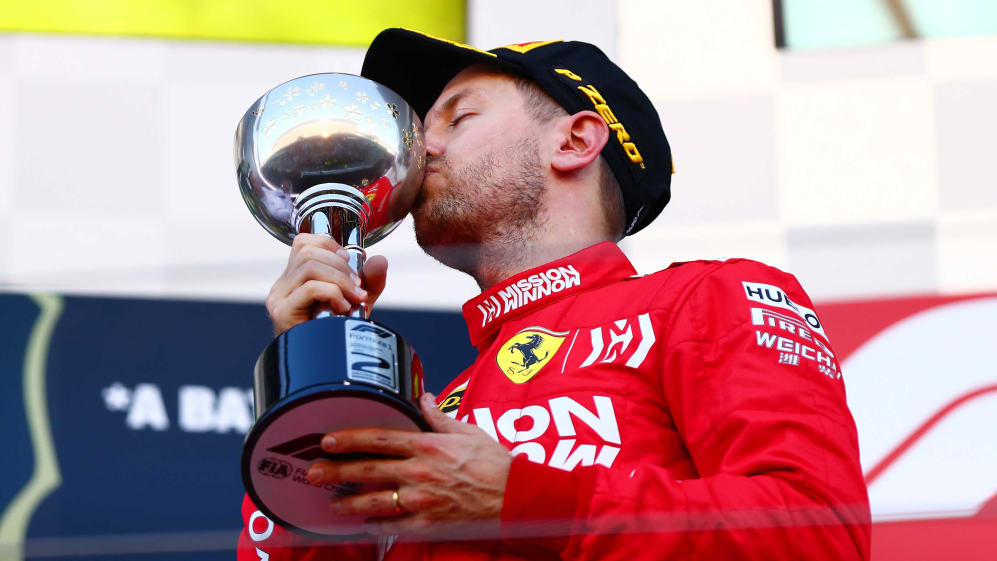 Loser: Charles Leclerc
The highs of Spa and Monza must seem an age away for Leclerc, who hasn't had the rub of the green in the subsequent three Grands Prix. At Suzuka, he didn't have the pace to contend with Vettel in qualifying, ending his run of four consecutive pole positions.
In the race, he made a mistake in battling Verstappen, which earned him a five-second time penalty applied post-race plus two penalty points. He was given a further 10-second time penalty, with Ferrari fined €25,000, for driving a car in an unsafe condition following the contact.
He fought back valiantly from last to sixth, but that became a chastening seventh after the chequered flag when the penalties were given.
Winners: Japanese fans
There really is no place else in the world that features such dedicated, enthusiastic and committed Grand Prix fans as those that are found at Suzuka.
They come in their tens of thousands, dressed head to toe in Formula 1 merchandise or their own creatively made costumes, complete with some extraordinary hats in the shape of car parts.
They pack out the grandstand on the pit straight on Thursday, even though there's no track action, just so they can see the teams at work in the garages. They line the entrance gate at all hours of the day and wave to every vehicle that goes in and out.
They make the Japanese Grand Prix what it is. It's no wonder everyone in F1 can't wait to return next year.
Loser: Lando Norris
This should have been Lando Norris' equal-best finish of the season at least, the Briton having made a brilliant start to overtake a clutch of cars.
But he had to back off when Verstappen and Leclerc collided, undoing all his hardwork and ultimately collected some debris in his brakes that forced an early stop.
That all but ruined his race, and while he tried to fight back through the field, tyre wear limited his progress and he couldn't rescue any points.
Winner: Carlos Sainz
The other McLaren had a better run of things, with Carlos Sainz outqualifying Norris for the fourth time in succession as he reached Q3 at Suzuka for the first time in his career.
He drove brilliantly in the race, making yet another good start and then managing his race pace well throughout to finish fifth for the third time this year, which is impressive considering he has finished fifth or better just twice in his career prior to this season.
It was also his 50th points finish in F1, which helped move him into the top six in the drivers' championship ahead of Pierre Gasly.
Losers: Alfa Romeo
Alfa Romeo left empty handed for the second race in succession, the Hinwil-based outfit lacking the pace to make it into Q3 in the morning session, as Antonio Giovinazzi outqualified Kimi Raikkonen for the second consecutive race.
Roll on the afternoon, and neither driver had a good balance on either the medium or hard tyres in the opening two stints of the race. Once they bolted on the softs in the closing stages, they found form – lapping three to four seconds faster – but by then it was too late…
READ MORE: Raikkonen 'very confused' after poor Suzuka showing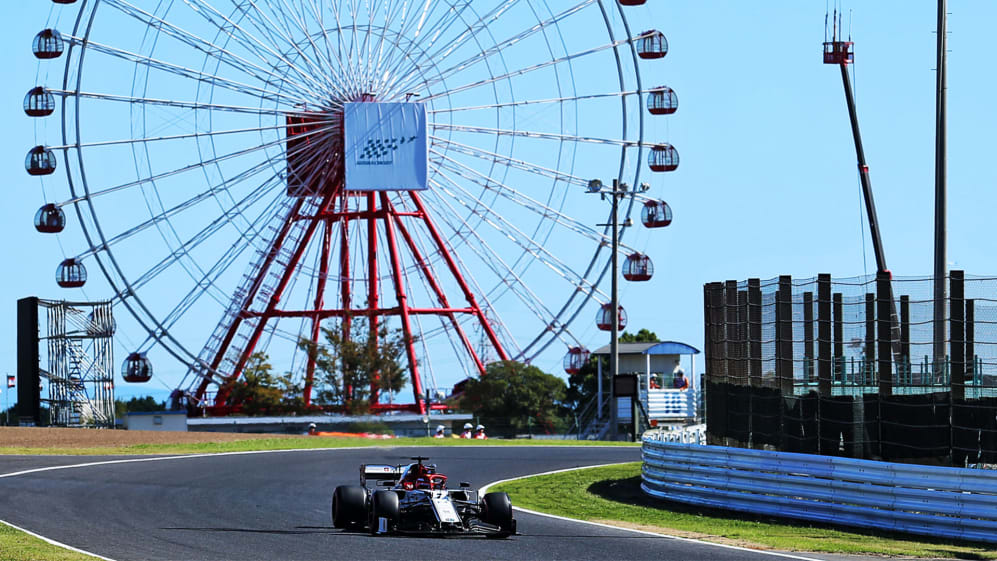 Winner: Sergio Perez
When you end up in the barriers in the race, you don't expect to leave the venue with any points – but that's exactly what happened to Sergio Perez.
The Mexican had driven a strong race, his soft tyres giving him the pace advantage to pull off a series of overtakes to get him into the points.
It looked to have been all for nothing when he made contact with Pierre Gasly and ended up in the wall in the closing stages. But the Mexican was ultimately classified ninth, giving him enough points to move onto the same tally as Nico Hulkenberg and Norris in the drivers' standings.
Loser: Lance Stroll
Overall, it had been an encouraging weekend for Lance Stroll up until the last few moments, the Canadian outqualifying team mate Perez for only the second time in 2019.
He ran solidly in the top 10 for much of the race, but his tyres went off the cliff late on and he ultimately ended up outside of the points.