'There were fights I shouldn't have picked' at Ferrari, admits Vettel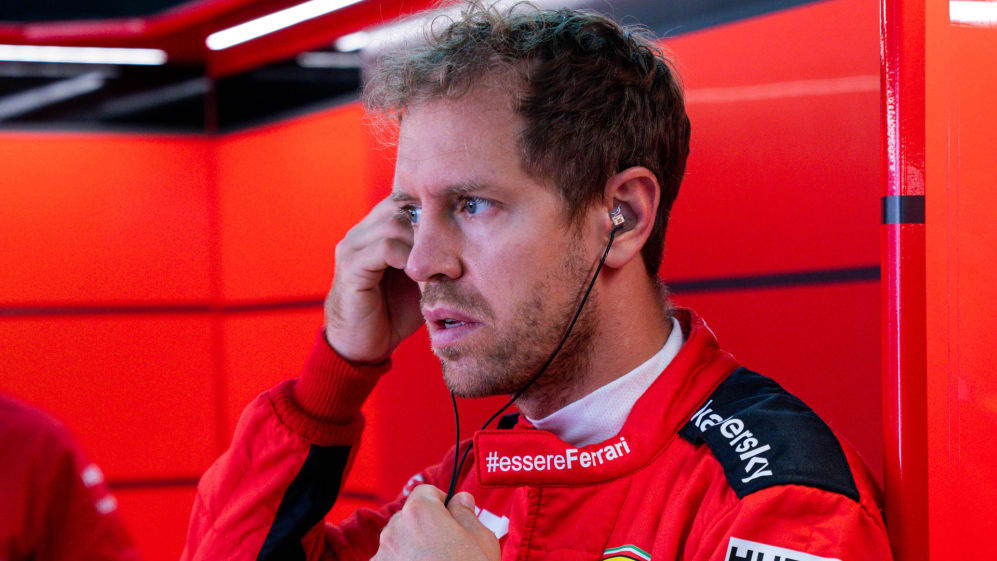 In a candid and honest interview, Sebastian Vettel has opened up on his six-year tenure at Ferrari, his lack of regrets over failing to win the championship with the Scuderia, and the one thing he would change in hindsight...
Speaking on the latest Beyond the Grid podcast, Vettel was asked to reflect on his time at Ferrari that will soon come to an end as he joins Aston Martin (currently Racing Point) in 2021. He was refreshingly outspoken as he looked back at what he could have improved in six seasons with Ferrari, namely unecessary "fights" – but maintained he harboured no regrets.
READ MORE: Vettel will bring '1000 little things' to help Aston Martin team improve, says new boss
"I don't think I will go on having any regrets looking back," explained Vettel. "It is true that I have failed because I set myself the mission of the target to win the world championship with Ferrari, I have failed; I didn't manage to do that.
"There are things that I should have done better, things that maybe I should have seen earlier, fights that maybe I shouldn't have picked. But then again, I think everything that happened brought me to where I am now, you see what I mean?
Vettel's assessment of his time at Ferrari was pragmatic, but brutal too. It's a relationship that has yielded no championships but 14 wins, making him the Scuderia's third-most successful driver in that regard, and their fourth-most experienced driver with 111 starts.
"If I'm fair and harsh, then I have failed. Were there reasons? Probably yes but I don't accept them as excuses. Whatever happened also I guess put me on the next step forward and the next level to focus on the next thing.
READ MORE: Vettel admits he came close to retirement before signing up to 'exciting' Aston Martin project
"Again I think the important bit is I don't have the sense of regret. I'm happy to move on…" he concluded.
The four-time champion has seven races left with Ferrari before he moves to Aston Martin. The Eifel Grand Prix is next up, Vettel having won the last F1 race at the Nurburgring, in 2013, for Red Bull.
Listen to the latest Beyond the Grid podcast in the player above, on Spotify or Apple Playlists