'There's always a lot to learn' – Ferrari set for detailed review after tricky Sao Paulo qualifying session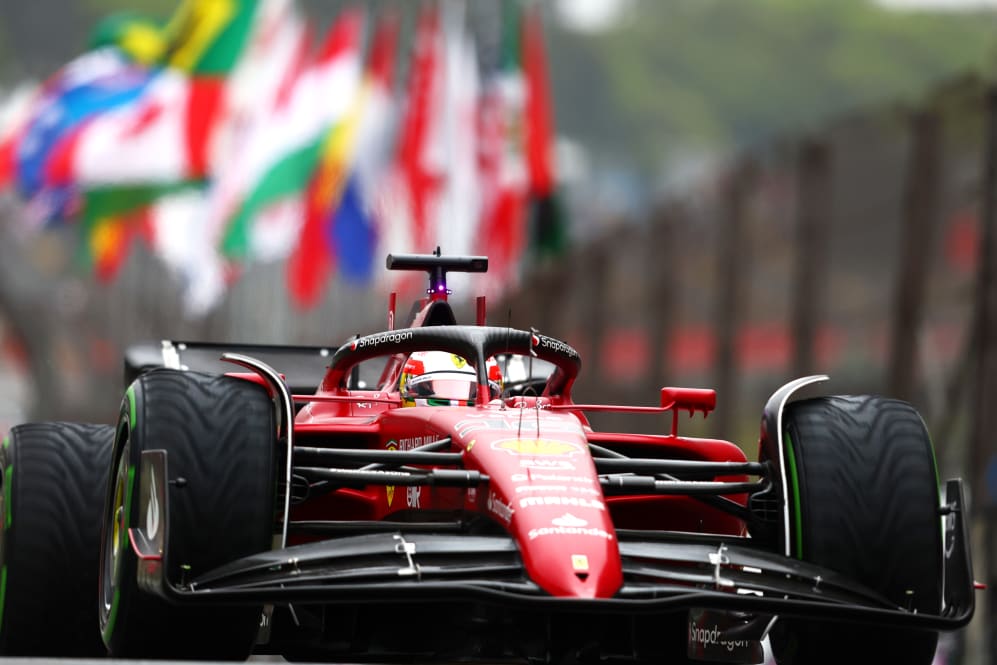 Ferrari will use the Sao Paulo Grand Prix qualifying session as an opportunity to learn and "make another step" as a team, according to their Racing Director, Laurent Mekies, after claiming only P5 and P10 on the grid for the F1 Sprint.
Ferrari's strategy in wet-dry conditions at Interlagos came under the spotlight when Charles Leclerc was sent out on intermediates tyres at the start of Q3, while all other drivers fitted soft slicks – with the Monegasque only being told to abandon the plan and pit as he started a flying lap.
Unable to run the slicks due to another shower arriving after George Russell caused a red flag, Leclerc had to make do with 10th position, while team mate Carlos Sainz could only manage fifth after some "big moments" brought on by "over-pushing".
READ MORE: 'I'm extremely disappointed' says Leclerc after Q3 tyre mix-up at Interlagos
Giving his take on the session, Mekies said: "It was a difficult qualifying; it was very intense for all teams. It's the sort of qualifying where you need to make a lot of calls. Some of them made today worked, some of them worked less.
"Altogether, it's a bit frustrating, because we got both cars into Q3 and then we were confronted with the tough choice. On one side, you have the track still being dry, and there is a golden rule that says you should go for that track until it is dry and on the other side, we were expecting heavy rain imminently.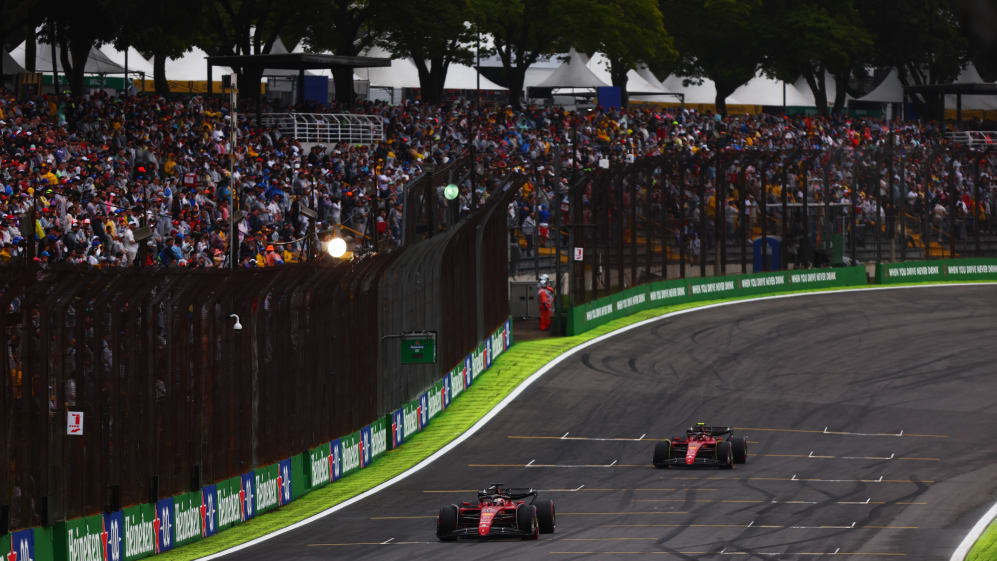 "Therefore, at the end of the day, we have split our cars [on slicks and intermediates], and you always know at the very moment where your cars are going out that depending on the exact timing of the rain, it's going to be one happy man and one unhappy man – and that is exactly what happened.
"The rain came a minute too late for Charles, and it was probably the right timing for Carlos, who was second on track. Altogether it is the way it is, P5 and P10. It is the start of a long weekend.
"We are supposed to have a good day [on Saturday] and a strong car on Sunday, so we will be fighting back to get back to fight for better places. We seem to be in a slightly better place compared to Mexico."
READ MORE: Magnussen vows 'maximum attack' after clinching pole and securing P1 for Sao Paulo Sprint
As for what Ferrari can take from the experience, Mekies added: "We have [had] many, many good qualifyings this year, including in very tricky conditions, like today. There is, for sure, in these sorts of difficult situations always a lot to learn – about the right decisions to make, about the less right decisions to make.
"Certainly it is something that we have taken, the good habit to analyse in detail with the teams, with the drivers altogether, to always look at operating better as a group and we will use today to make another step together."