Feature
Thursday's Hot Topic: Drivers still in awe of Spa, despite mixed emotions on return to track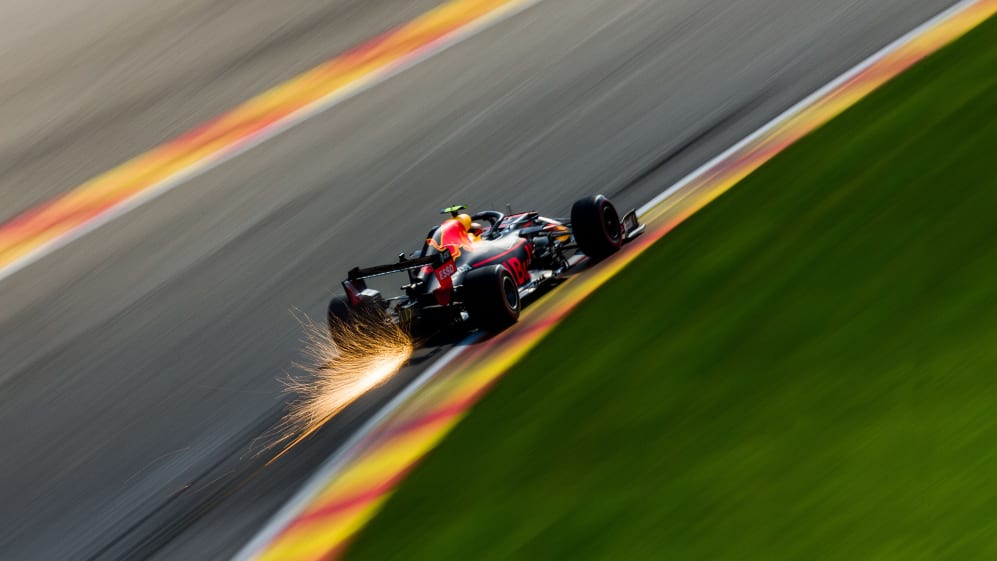 "They don't build tracks like his anymore." Lewis Hamilton was one of a number of drivers who hailed Belgium's Spa Francorchamps as one of the great driving challenges as the F1 family made an emotional return to the venue where F2 racer Anthoine Hubert lost his life in a crash last year.
Nestled in the overwhelmingly beautiful Ardennes Forest, the 7.004km circuit is Formula 1's longest and most spectacular circuit on the calendar.
It features two long, daunting, full-throttle sections – the first and third sectors – which are mostly uphill and comfortably the most oxygen-sapping on track runs – and a rather more intricate largely downhill middle sector. And that makes downforce level decisions tricky.
TECH TUESDAY: The one critical choice the teams will have to make for Spa
Ask F1 drivers to pick a favourite circuit, and the majority will pick Spa, mostly because medium and high-speed corners deliver the greatest sensation for a driver when inside an F1 cockpit "I think everyone has a special feeling with Spa," added Hamilton. "There aren't many like it.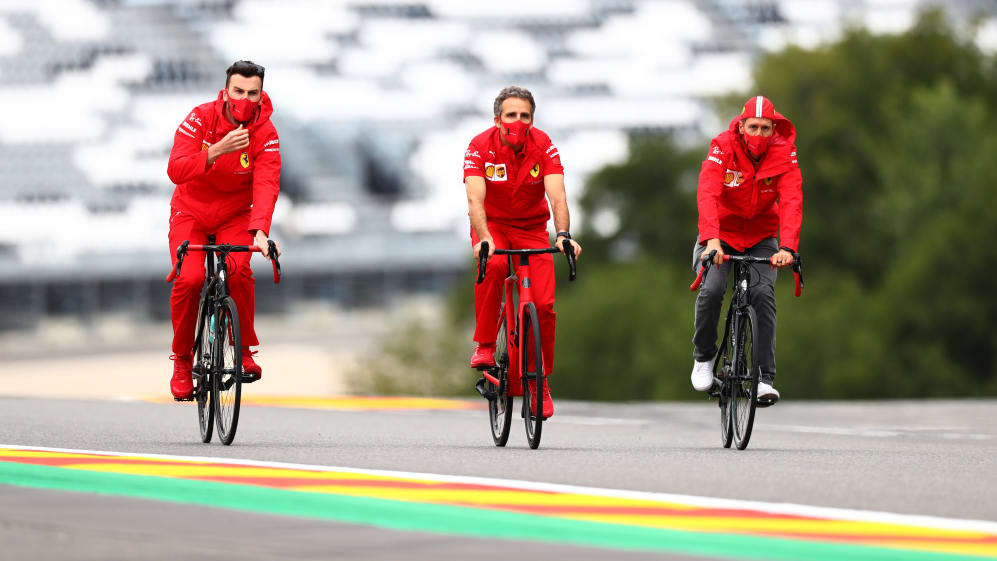 "One of the few like it is the Nordschleife [in Germany, no longer used in F1] in a sense of how it's designed with undulations and going through the woods. It's got incredible racing history here. It's a medium and high-speed circuit, so it is definitely one of the favourites for the drivers.
"It's one that you can overtake on. It's a very difficult track because you have two high-speed sections – the first and the last sector – which in theory you would like to have less downforce for, but then if you have less downforce in the middle sector you would lose a lot of time. It's a track that most teams find hard to find the balance to get those three sectors optimal."
READ MORE: Red Bull 'still a title runner' says Hamilton, as Bottas vows to keep championship hopes alive
Valtteri Bottas backed his Mercedes team mate's awe-inspiring view of the Belgium track, as he prepares to give himself a very special 31st birthday present. "I'm in good spirits," he said on Thursday at Spa. "I'm looking forward to spending my birthday tomorrow on track, on one of the best tracks in the world and with, probably, the best racing car in the world. Things are good!"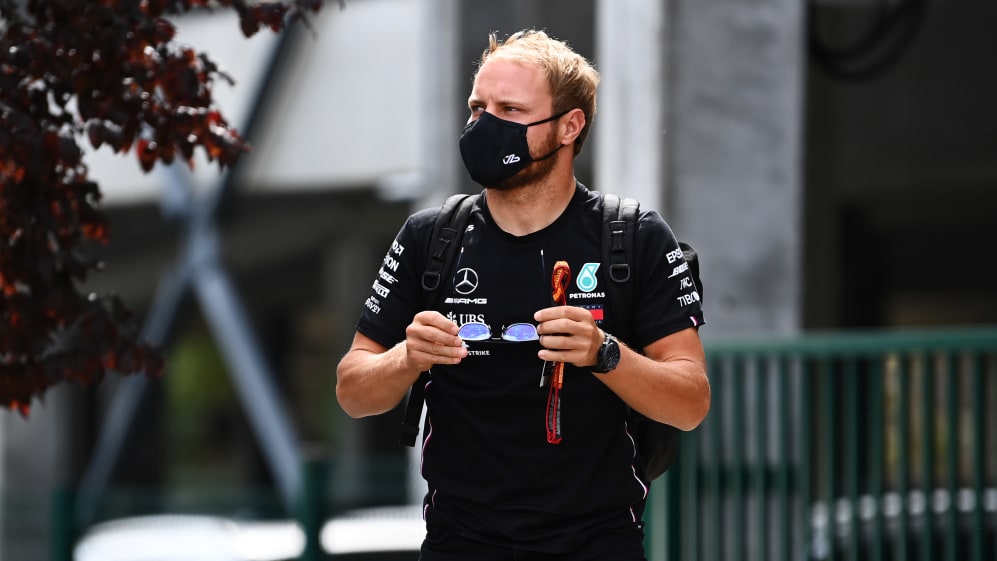 Traditionally, Spa is a sea of orange – from the long traffic jams that weave into the circuit each day to the streams of orange-clad fans strolling out of the campsites into the grandstands or grass banks that straddle the track, this has become Verstappen-country, a cauldron of support for one of F1's brightest young talents.
This year, it is devoid of that atmosphere, owing to the global Covid-19 pandemic, but Verstappen is still itching to get on track come Friday morning. "I love Spa," he said. "It's my favourite circuit on the calendar so I'm always looking forward to driving there. It's a bit more old-school as well so there's not too much run-off in some places.
"The elevation changes throughout the whole track, you go up and down and there are not too many slow corners, which is always very nice in an F1 car because you really get to experience the full speed and the middle sector at Spa gives you that."
READ MORE: Verstappen feels he's 'definitely overachieved' to split Mercedes in drivers' title fight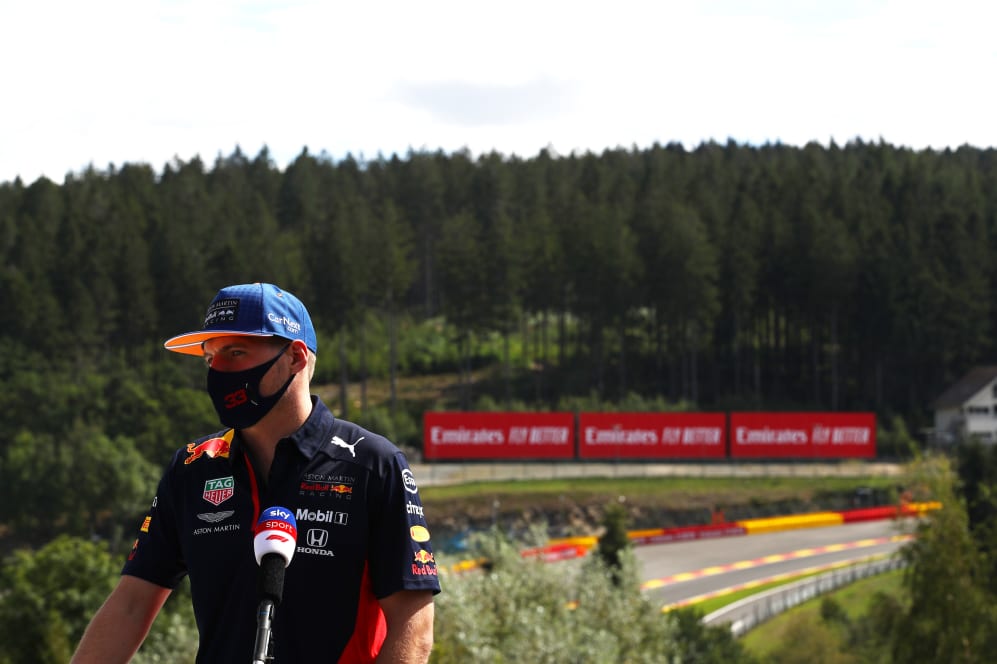 But amid those positive vibes are ones tinged with sadness. Anthoine Hubert lost his life when he crashed at Spa last year, and AlphaTauri's Pierre Gasly paid tribute to his friend and former room mate by laying flowers on the track on Thursday ahead of the race weekend.
"I was a bit worried [about coming back to Spa], because you never know really how you react to that," he said.
"I must say this morning it's been quite hard and strange because you know Spa is my favourite track and I always came here with great memories from my first win in single seaters in Formula 4, Formula Renault 2.0 and GP2.
"And this year is different story, because as soon as I put one foot in the paddock, I just have these images that come back in my mind, and things I don't want to accept, or I struggle to accept, and even during the track walk… I just struggle to realise it really happened and unfortunately that's just the truth, the reality. And it hasn't been easy."
READ MORE: 'It's very hard to accept' – Gasly on emotional return to Spa one year on from loss of Hubert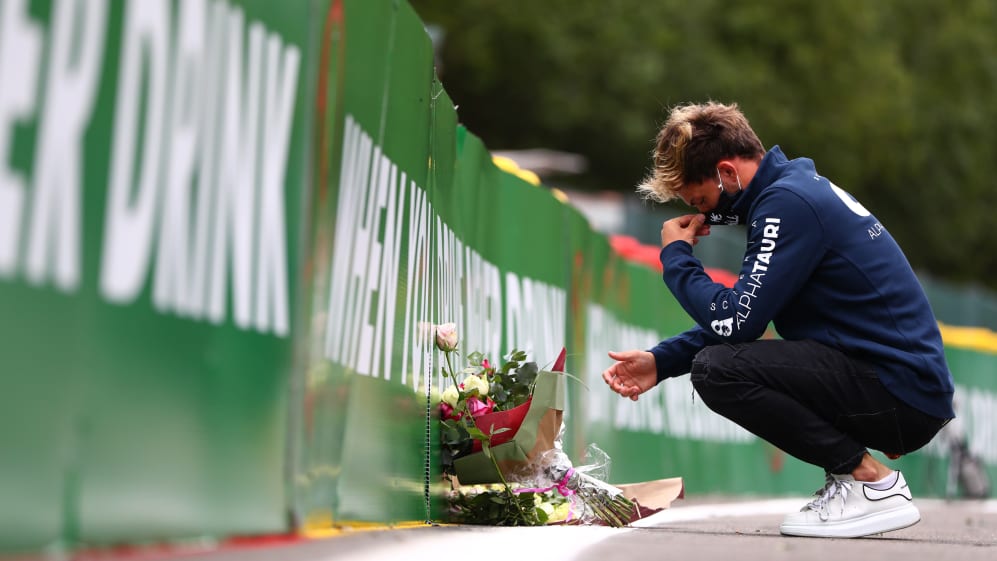 Four-time world champion Sebastian Vettel first competed at Spa 15 years ago, when the German was in the early stages of his racing career competing in Formula 3. Like his rivals, he has fond and happy memories of the place, but eloquently put into words how different racing at the venue would be this year.
"The track is impressive when you're here the first time," said Vettel. "That doesn't change. I think it's a track that every driver likes, with the elevation changes. Nowadays you have a lot of the corners that are not as challenging as they used to be. In those days it was probably a bit different, but still it is a great track and we all enjoy it.
"Every year you come here and it is a special feeling, testing yourself and the cars, putting them to the limit. But this year is going to be different with the feeling of last year that I think marks a low point in everyone's career, for everyone that was involved in that weekend last year, and we will be taking a little bit of extra effort to get over that.
READ MORE: Vettel determined to 'push through' difficulties in final 11 races with Ferrari
"But I guess once you're back in the car and in the rhythm and so on, there's different things to think about; you're probably a bit more distracted, it's a bit easier. But yeah, Spa is a special place."