Feature
TREMAYNE: Mercedes' resurgence means we could be in for a thrilling end to 2022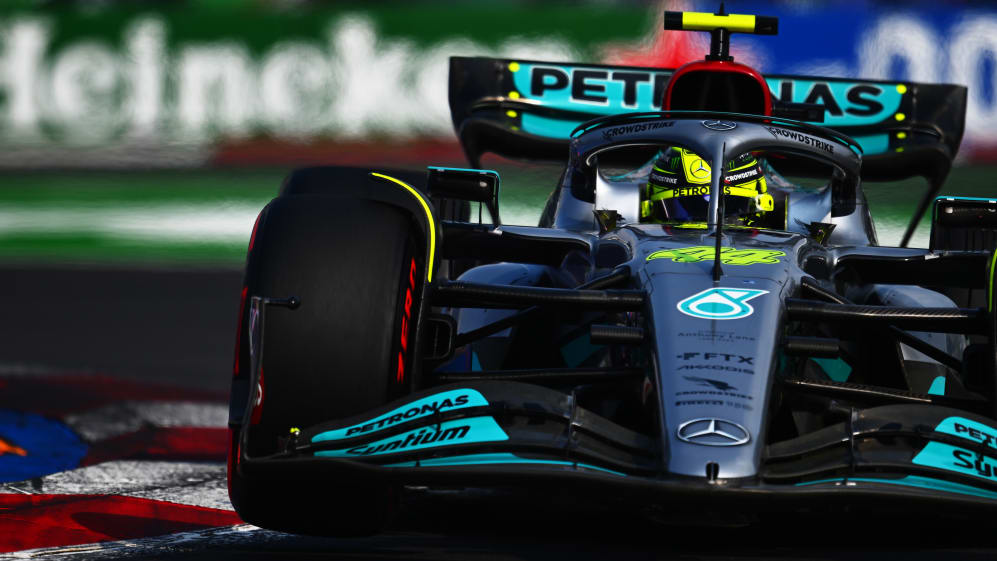 The very fact that we'd all been discussing on Sunday morning whether Mercedes could win the Mexico City Grand Prix is a sign of just how much progress they have made in recent races.
But perhaps it's even more significant that the question in the aftermath was whether Lewis Hamilton and Mercedes should have won.
One of the abiding questions, which may be answered in the upcoming final races of the 2022 season in Brazil and Abu Dhabi, is whether the upturn in performance was track-specific.
READ MORE: 'We know where we need to improve' says Hamilton after P2 in Mexico
The previous week at the Circuit of The Americas, where Lewis has always excelled and Mercedes' final upgrade of the year seemed beneficial, the Red Bull still simply had too much pace. This time, however, the peculiarities of the Autodromo Hermanos Rodriguez appeared to deal the Silver Arrows a very strong hand, just like it used to do to Red Bull in their high-rake, pre-ground effect days.
In the run-up, team boss Toto Wolff said: "On paper, Mexico looks good, our draggy car should be effective in the thin air. I hope we can give them a run for their money."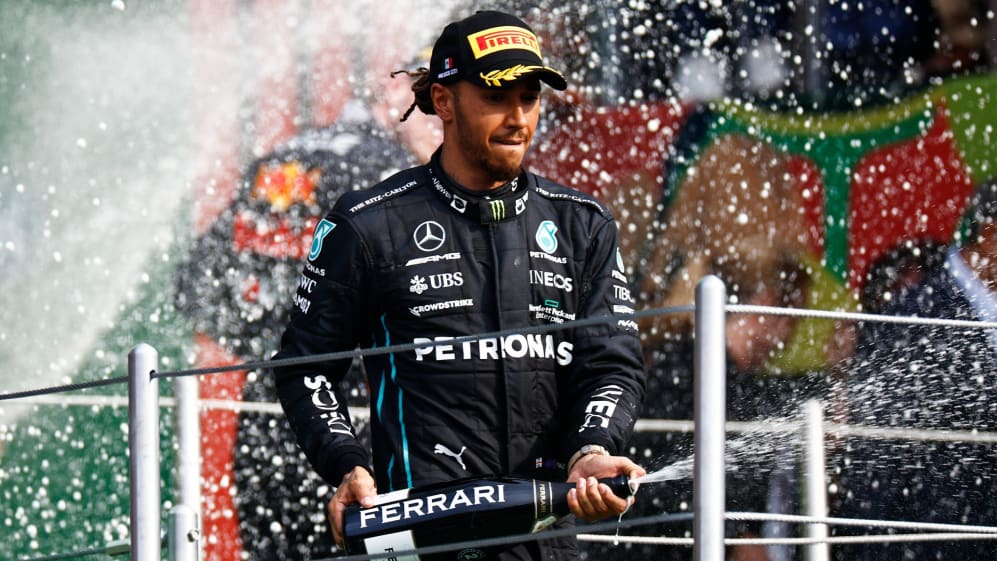 The track, the third-shortest circuit on the 2022 F1 calendar, is 7,350ft above sea level. That's the highest of any, and that altitude and the low air density in Mexico City is less efficient at cooling hot things such as power units and brakes, and if teams aren't careful their maximised cooling arrangements can play havoc with the aerodynamics.
The ambient pressure is easily the lowest of the season, and this, too, has a significant impact on things such as a power unit's breathing and performance, and also affects downforce. The paradox is that while teams run their highest levels – exactly what they would round the streets of Monaco or the Hungaroring, where top speed matters much less than cornering force – the cars still top out at close to 225 mph down the Mexican track's long front straight.
DRIVER MARKET: Hamilton targeting 'multi-year' contract renewal with Mercedes
So, Mercedes were hopeful that their aerodynamically 'draggy' W13 might have a performance advantage in these odd conditions, and so it seemed. George Russell topped the third and final practice session on Saturday before Lewis set the fastest times in the first two segments of qualifying. In the third, which decides the first five rows of the grid, he had his first run time deleted for a track limits violation, and thus had to be very slightly more circumspect on his second to make sure of setting a time.
As Max Verstappen set yet another pole position for Red Bull, George was second and Lewis third, just five-thousandths of a second slower than his team mate after an engine glitch. Both Mercedes drivers believed they could have been on pole. The auguries for the race thus seemed positive.
And while Lewis always says he isn't interested in records, he is currently still the only world champion ever to have won a race in each of his years in F1, and in his heart he would like to maintain that one. But now that the US and Mexico lie behind us, only two opportunities remain and both would appear in different ways to favour Red Bull and, perhaps, Ferrari, who had an appalling time in Mexico.
So what went wrong for the Silver Arrows? Why did Lewis finish 15.186s adrift of Max, further back than in America? And George fourth, albeit with fastest lap?
Lewis said he suggested starting on the soft Pirelli tyres in the race morning strategy meeting, and that when the tyre warmers came off the cars on the grid and he saw that the Red Bulls were on that compound, his heart sank. "I thought, shoot!" he said, using one of his favourite expressions, because he and George were on the medium tyres, Mercedes' boffins believing that they would last longer than the softs in the first stint.
READ MORE: Russell takes positives from Mercedes' performance despite 'frustrating' P4 finish at Mexico City GP
That would give Mercedes' cars track position when Max and Sergio Perez had to make earlier pit stops to change to mediums, and that when they switched their own cars to the hard-compound rubber it would pay off in the run to the finish as Red Bull's mediums wore out sooner.
It was a mistake, because the performance of the mediums didn't drop off, and Wolff readily admitted it afterwards. The softs did well early on, and when Sergio was the first to stop, having shadowed Lewis after the latter had battled past George in the third corner after the start and then himself jumped the younger Briton, Mercedes were obliged to cover him by stopping Lewis sooner than they had intended.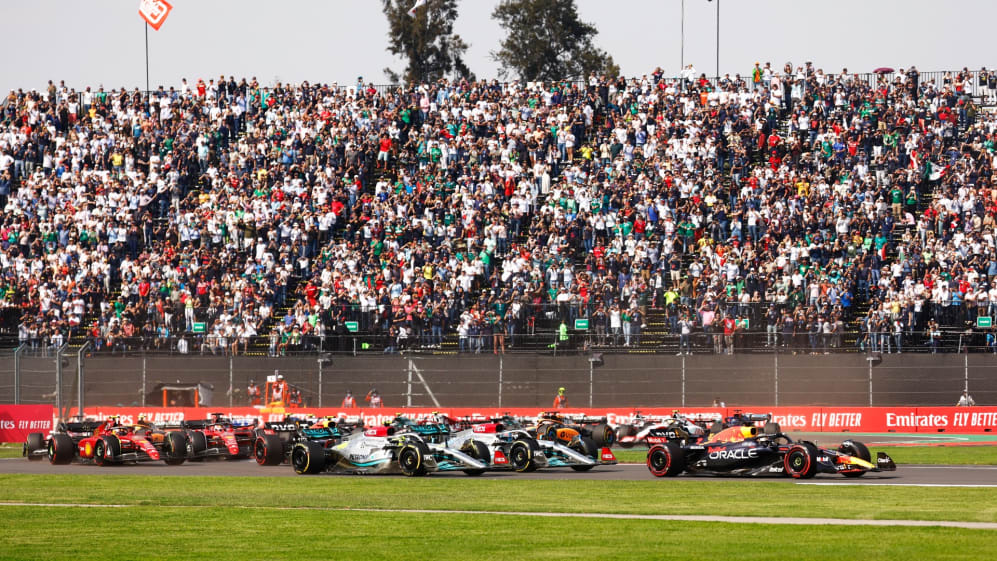 George, meanwhile, ever prepared to speak out for what he wants and believes in, didn't want to stop so soon, but was only allowed to stay out another five laps.
McLaren's Daniel Ricciardo stayed out until Lap 45 on his medium, then switched to softs for the final 26 laps and electrified his fading career with a very strong run to seventh, indicating the strategy that might have been better for Mercedes. The Red Bulls, especially Max's, performed perfectly to the end on their mediums, whereas both Mercedes drivers understood within laps of taking them that the hards had been a big mistake.
READ MORE: Wolff satisfied with 'rigourous' Cost Cap process, as Shovlin calls Horner's 'draconian' penalty claim 'an exaggeration'
So that's the most likely reason why Mercedes didn't win when, perhaps, they might have been able to had they wrested track position away from Max early in the race by running the same soft-medium tyre strategy. But there was also the sneaking feeling that Red Bull still had a slight performance edge.
Some days you get it right, some you don't. That's racing, and Merc's boffins believed they were taking a worthwhile gamble. Hindsight, after all, is 20:20 vision.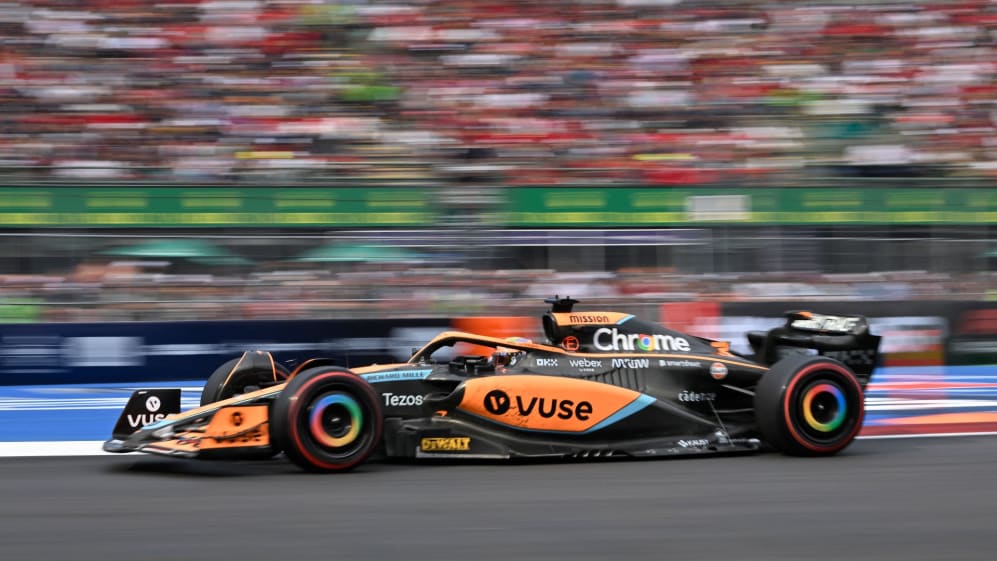 As it was, Mercedes thrashed the Ferraris, which looked woeful as they had to turn their engines down all weekend to maintain sensible temperatures. But does this all mean that Mercedes will be in the fight with their two rivals in the final races? That's one of the delicious conundrums now that the championship titles have been settled in Max and Red Bull's favour.
TECH TUESDAY: Why Mercedes' experimental front wing caused a stir in Texas
Lewis was adamant that being able to keep up with Max in the first stint – despite their different tyre compounds – and to keep Sergio behind him throughout was a clear indication that they have made a significant performance jump. And from the way he and George spoke afterwards, they both clearly expect it to be similarly beneficial in Brazil and Abu Dhabi. Just how beneficial remains to be seen, however.
"So many positives to take from this weekend," Lewis said. "And this is definitely the most competitive and the best the car has felt all year – and that is truly down to the amazing work from all the women and men back at the factory, who have just been doing such an amazing job. And not giving up.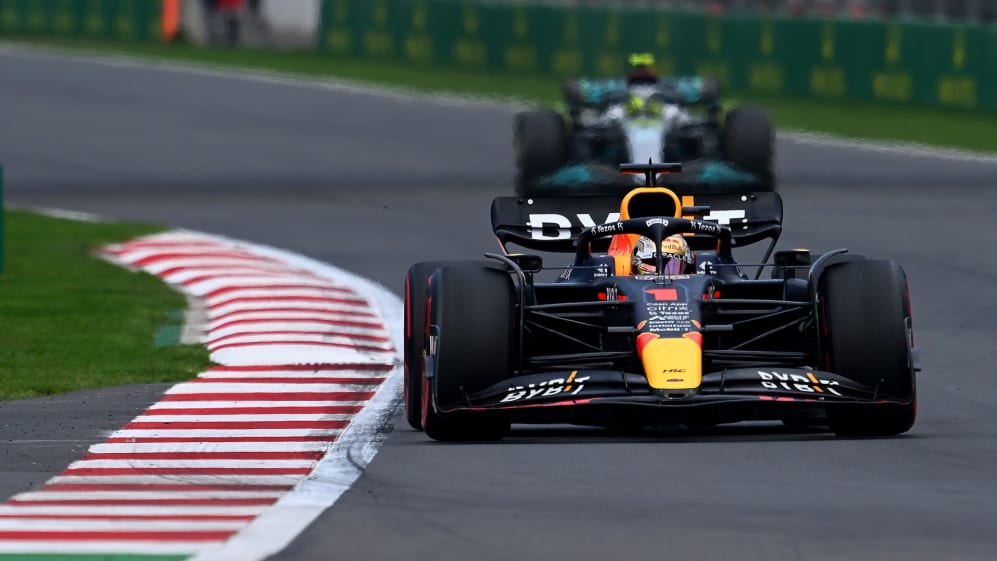 "I think it's just been a real showing of resilience, and perseverance. And I'm so happy to be kind of back in that fight. We saw in the last race, almost having a chance to win. And I don't know what the car will be like in these next races. I'm hoping in Brazil, something special may come of it. But we'll see."
I'm still expecting Max to increase his new records of 14 wins and 416 points in a single season, but it's nice to think we might see a pair of three-horse races to end what's been a very one-sided year.