Tsunoda admits 'a lot of regrets' from Spain, as he eyes clean sessions for first race in Monaco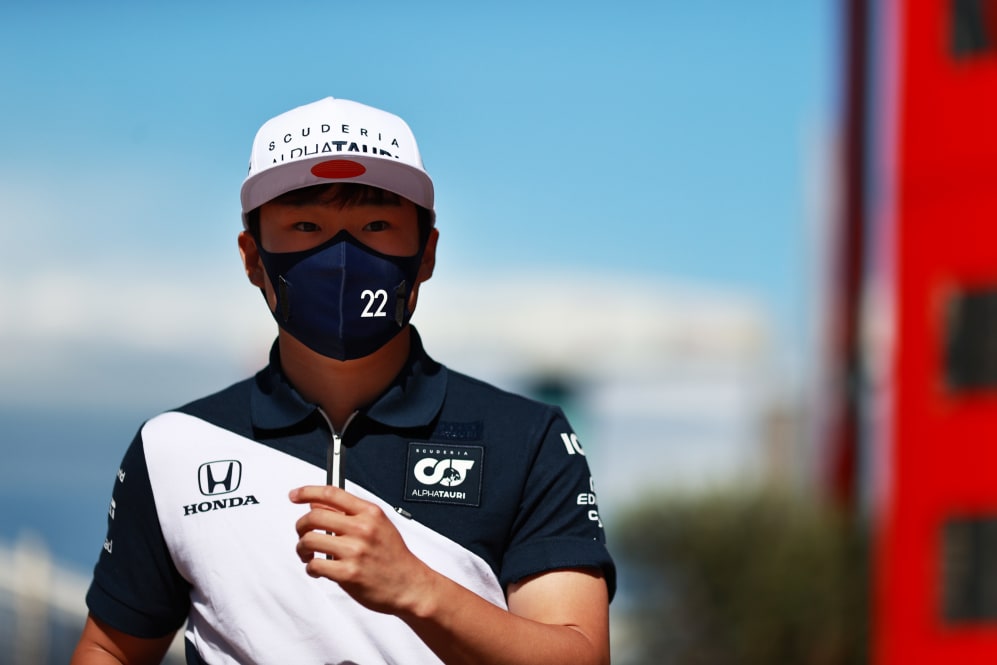 Rookie Yuki Tsunoda says he is still harbouring regrets from the last race in Spain, and the AlphaTauri driver wants to make amends to his team by delivering a good result in Monaco – a track he has never driven before.
In Barcelona, Tsunoda cut a frustrated figure and was told to "calm down" by his race engineer in FP3, before being eliminated in Q1 – which led him to insinuate that he and team mate Pierre Gasly were running different equipment after the session. Although he apologised, Tsunoda reiterated in Monaco that he needs to "reset" for his debut race in the Principality.
READ MORE: Tsunoda counting on Macau experience to help at first ever Monaco appearance
"In Barcelona I had a very difficult race week and yes, you know, I don't want to do it again, like that kind of race week again in the future, so I just need to reset. Especially in qualifying on the radio, I have lots of regrets in my mind. I shouldn't say that… so I don't want to do it again and [I will] reset from there.
"New track [at] Monaco, one of my favourite tracks, even though I've never driven so [I] just have to reset, expect anything and make the good result for the team," he said.
Asked how he'd approach his first runs at the tough street circuit – with Free Practice 1 and 2 on Thursday, before Qualifying and the Grand Prix take place on Saturday and Sunday as normal – Tsunoda said he'd gradually get to grips with Monaco.
"I haven't experienced here, so I'll just have to build up the pace," explained the Japanese driver. "Monaco is probably a bit different to other tracks… so, building up the pace is the most important thing and I think to have proper clean sessions, especially FP1 to 3 to build up the pace and build up the confidence to prepare for qualifying.
READ MORE: Ocon eager for his first Monaco GP in three years after Alpine make 'huge progress' in Spain
"So main targets for me, clean sessions, and also, we have a little bit break between Thursday and Saturday which is a little bit of an unusual thing, so hopefully I can adapt to that as well and use the experience from the past to improve from my side, and hopefully it will be a good race week," he concluded.
Tsunoda is 13th in the standings with two points to his 10th-place team mate Pierre Gasly's eight points heading into Monaco.