Feature
FORM GUIDE: Can Verstappen's record in Spain translate into back-to-back wins for Red Bull?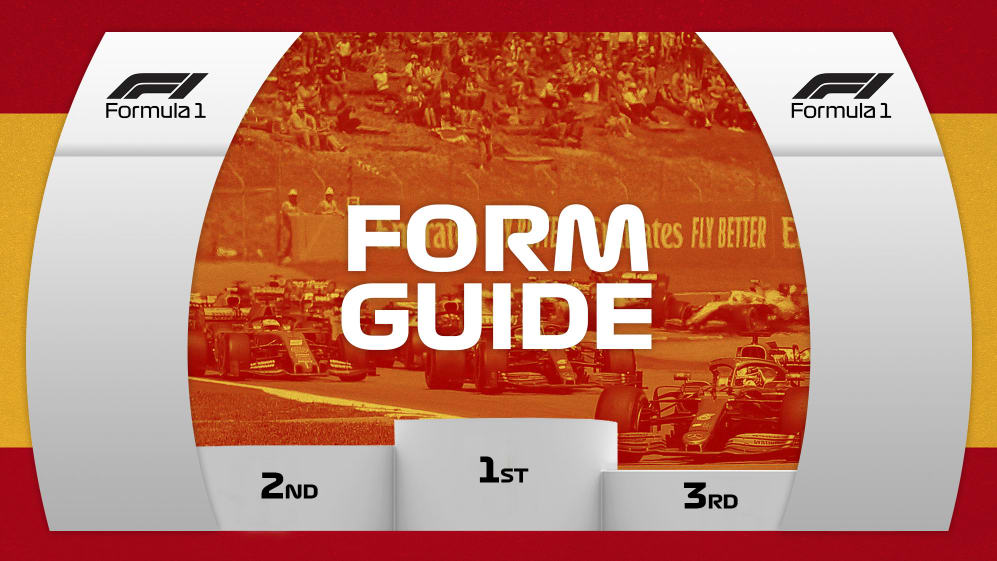 Max Verstappen's victory for Red Bull at the 70th Anniversary Grand Prix held at Silverstone – a track where Red bull hadn't won since 2012 – has given fans hope that there could be more upsets coming in 2020. But can Verstappen strike again immediately at the Spanish Grand Prix? Let's have a look at the form guide...
Vying for pole
Max Verstappen may have overhauled the Mercedes in the 70th Anniversary Grand Prix – but qualifying day at Silverstone was very much status quo, as Mercedes showed that, even in hot temperatures, they are still crushingly dominant over one lap, with Racing Point cameo driver Nico Hulkenberg the only driver to get within a second of polesitter Valtteri Bottas.
Speaking of Bottas, it was he who took pole in Spain last year too, with a staggering lap that was over six-tenths faster than Lewis Hamilton in P2 could manage. That makes him comfortably the fastest driver ever to have lapped the Circuit de Barcelona-Catalunya. Can he repeat the trick this weekend? It looks set to be between him and Hamilton at any rate, Mercedes also enjoying a pole streak here that stretches back to 2014.
Pole positions in the last five years:
2019 – Valtteri Bottas (Mercedes)
2018 – Lewis Hamilton (Mercedes)
2017 – Lewis Hamilton (Mercedes)
2016 – Lewis Hamilton (Mercedes)
2015 – Nico Rosberg (Mercedes)
FAN VIEW: F1 Play gamers haven't quite deserted Mercedes following their failure to convert a front-row lockout into victory at Silverstone last Sunday. But Max Verstappen is racking up more votes than for previous races to be fastest over a single lap, so they have clearly taken note of his epic victory.
In the mix for victory
Last week, we crowed that Max Verstappen would need a Safety Car or similar to do anything about the Mercedes' dominance at Silverstone. More fool us – he just needed some softer tyres with a bit more air in them, high temperatures and some typical Verstappen chutzpah.
READ MORE: 'I want challenging races' says Hamilton as he welcomes Red Bull threat
Can he do it all again this weekend, in this Brave New World where we've finally witnessed proper Mercedes fallibility? There are signs in his favour, with Mercedes' kryptonite of super-hot temperatures – F1.com's Senior Writer Lawrence Barretto described conditions as "oven hot" when he arrived in Barcelona – forecast for this weekend, albeit that we'll be back on the harder compounds Lewis Hamilton used to take victory at the British Grand Prix two weeks ago.
If neither Verstappen nor any of his fellow challengers can defeat Mercedes though, it's Hamilton you'd favour over Bottas on form, the Finn having never won in Barcelona, while Hamilton is a four-time victor.
Wins in the last five years:
2019 – Lewis Hamilton (Mercedes)
2018 – Lewis Hamilton (Mercedes)
2017 – Lewis Hamilton (Mercedes)
2016 – Max Verstappen (Red Bull)
2015 – Nico Rosberg (Mercedes)
FAN VIEW: Verstappen's victory on Sunday hasn't translated massively to a vote swing in this category for Spain on F1 Play, perhaps somewhat surprisingly. Lewis Hamilton still leads the way convincingly from team mate Valtteri Bottas, while Verstappen's share of the vote is up to around 10% from around 4% last weekend.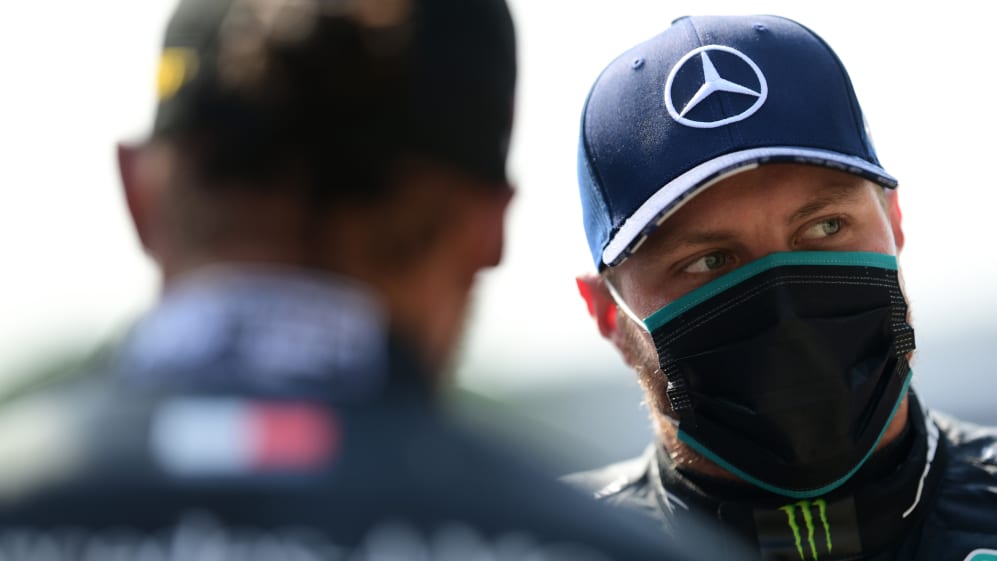 Podium outsiders
Verstappen certainly has form in Spain, having taken his first Grand Prix victory here in his maiden race for Red Bull in 2016, while he's been on the podium for the last two years in a row, so you'd favour him to appear somewhere on the rostrum, top step or otherwise – while team mate Alex Albon will be itching to net his own maiden podium too if at all possible.
Surprisingly, Racing Point are still without a podium this year. But Sergio Perez has now been cleared to race, and has gone well at the Circuit de Barcelona-Catalunya before, taking fourth place for Force India in 2017.
READ MORE: Perez will compete in Spanish GP weekend after testing negative for Covid-19
On paper you'd say that Ferrari weren't in the mix here, having struggled in Barcelona both in last year's race and 2020 pre-season testing. But Charles Leclerc has somehow managed to drag three top four results out of the Ferrari SF1000 this season (while Sebastian Vettel hasn't finished higher than sixth in it), so don't rule out a bit of Monegasque magic.
Podiums in the last five years:
Mercedes – 7
Red Bull – 4
Ferrari – 4
FAN VIEW: With the big three again dominating the voting here, there are slim pickings from a vote perspective for the rest of the field in F1 Play. Lance Stroll again performed well in the Racing Point on Sunday and he is the pick outside of Alex Albon in the second Red Bull and Charles Leclerc for Ferrari.
Points potential
Carlos Sainz has great form at his home circuit, having never finished outside of the points here since making his F1 debut in 2015. And after two point-less Silverstone races, he'll be keen to strike back this weekend with McLaren.
Pierre Gasly's been clipping along very nicely in the AlphaTauri recently, but was left nonplussed after team mate Daniil Kvyat pipped him for points at the 70th Anniversary Grand Prix, despite Gasly having started seventh to Kvyat's 16th. That's a balance he'll want to redress this weekend.
TRENDING TOPICS: Red Bull's resurgence, and 5 other talking points ahead of the Spanish GP
And finally, having cunningly taken Haas' only point of 2020 back in Hungary, Kevin Magnussen arrives in Spain having finished in the top seven here for the past two seasons. Can he work pull something out of the bag again this weekend?
Points in the last five years:
Mercedes – 155
Ferrari – 110
Red Bull – 107
Williams – 34
Racing Point/Force India – 30
AlphaTauri/Toro Rosso – 21
Renault/Lotus – 18
Haas – 16
McLaren – 10
Alfa Romeo/Sauber – 5
FAN VIEW: Pierre Gasly finished outside the points while AlphaTauri team-mate Daniil Kvyat made the top 10 on Sunday, but F1 Play gamers expect a different story this time round. Lando Norris and Carlos Sainz (McLaren) and Daniel Ricciardo and Esteban Ocon (Renault) are also right in the mix.