Verstappen: Red Bull must be competitive 'from first race' for serious title bid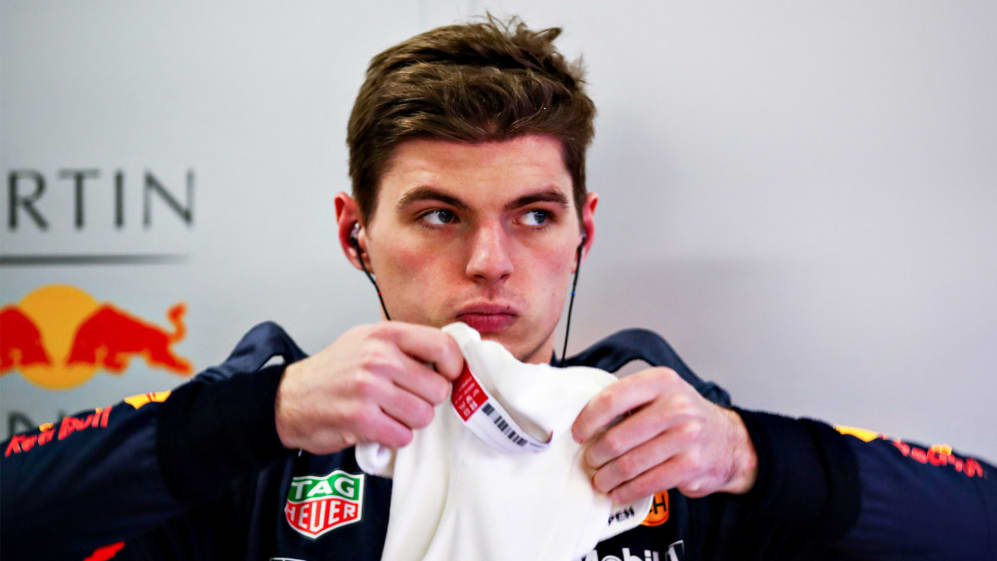 Max Verstappen enjoyed his most successful season in F1 in 2019, taking two poles and three victories. But none of those came before round nine of the season, and the Dutchman has warned that Red Bull can't afford another slow start in 2020 if they are to be in the hunt for this year's titles.
Red Bull's 2019-spec RB15 was a car that got progressively better throughout the season, leading to Verstappen taking a comfortable win at the Brazilian Grand Prix – but only once both titles had already been sewn up by Lewis Hamilton and Mercedes, a scenario Verstappen isn't keen to repeat in 2020.
WATCH: Verstappen completes 'positive' first run in new Red Bull at Silverstone
If we can be competitive from the start, it can be a really interesting and fun year
"The target for the whole team is… to fight for the championship and do better than last year, and be there from the first race onwards," said Verstappen, "because that's really where you have to start performing. We're on a good way, the team is very motivated, worked very hard over the winter as well, so I just can't wait to get started.
"I'm just looking forward [to the season] and hope that we can be competitive from the start – and then it can be a really interesting and fun year."
With the RB16 already showing "a lot of promise on the sim" according to Verstappen's team mate Alex Albon, who was at Silverstone yesterday to watch Verstappen shake down the car during a filming day, the other piece of the puzzle Red Bull need to be firing on all cylinders is their Honda power units.
But after a strong maiden season together in 2019, Team Principal Christian Horner was confident that the alliance could reach even greater heights this year, as Red Bull seek to take their first championship since 2013.
READ MORE: Red Bull launch the RB16: Verstappen and Albon's 2020 F1 car revealed
"We had a great debut season with Honda, and the partnership has only got stronger and stronger," said Horner. "It's been a really positive winter; the effort that's gone in has been truly impressive, and I think further steps have been made on the power unit front and the chassis side and the integration of the power unit fully into the car now is really a work of art.
"I think the most exciting thing about the 2020 season is that it feels like the grid has really been concertinaing and should be getting closer and closer," Horner added, "so the prospect of 22 races is really exciting. It's going to be a long, hard, tough season but hopefully we can put a really strong challenge together."
Verstappen and Albon's next stop will be the Circuit de Barcelona-Catalunya, where 2020 pre-season testing begins on February 19.
Find out how you can watch 2020 pre-season testing live here