Feature
Verstappen up front & a titanic battle for P3 in the constructors' – What To Watch For in the Abu Dhabi GP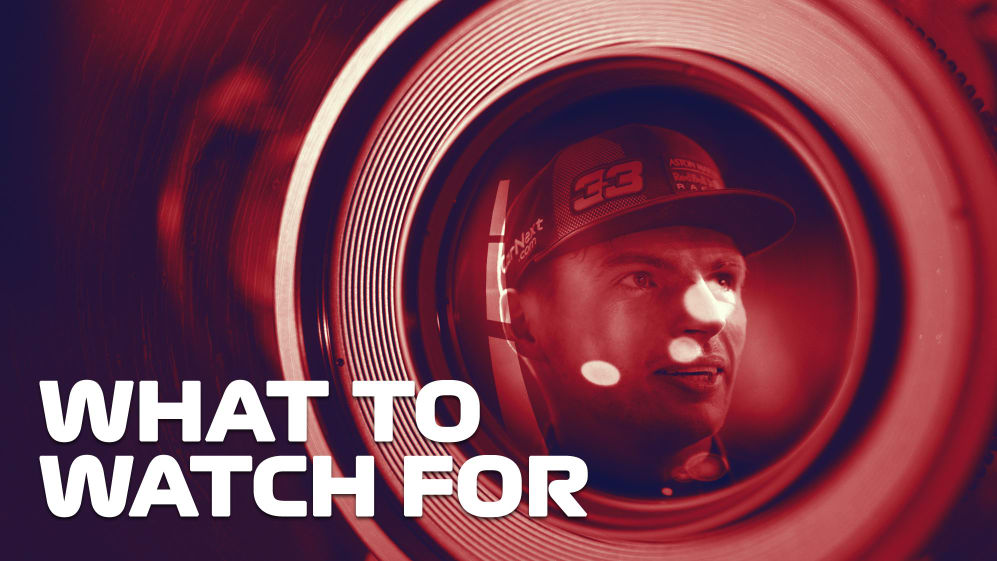 From Max Verstappen on pole for the first time this season to a dramatic climax in the fight for third in the constructors' championship, and from Lewis Hamilton's fitness to last weekend's winner seeking another stunning comeback drive, we highlight five key points to keep an eye on during the season finale at the Yas Marina Circuit…
Verstappen finally starting with clear air
Red Bull took their first pole of 2020 at the final race of the season
It was a long time coming, but at the last attempt, Max Verstappen finally got the better of the Mercedes drivers to take a pole position. Of course, we've seen Verstappen ahead of the Mercedes pair before, but in Turkey, he was then beaten to pole by the Mercedes-powered Racing Point of Lance Stroll.
READ MORE: Verstappen thrilled to net pole with 'final send of the season', as Horner says 'he can always surprise you'
This time, a very impressive lap secured Verstappen's third career pole position, and more tellingly it was a lap that didn't include the outright fastest sector anywhere. He just put it all together when he had to, and demonstrated that there's no single strength or weakness around the Yas Marina Circuit for Red Bull compared to Mercedes over one lap.
So now the Red Bull has clear air ahead of it at the start, we're going to get to see if Verstappen's race pace is strong enough to hold off the Mercedes cars. Valtteri Bottas and Lewis Hamilton start right behind Verstappen but Alex Albon is in the mix too in fifth place, so could act as rear-gunner to prevent a simple Mercedes undercut and make a real fight of it at the front.
READ MORE: Qualifying facts and stats – Verstappen takes first non-Mercedes pole in Abu Dhabi since 2013
Lewis Hamilton's fitness
The world champion made a quick return from Covid-19
While Mercedes' race pace is a slight unknown – due to the interruption caused by Kimi Raikkonen's fire in FP2, bringing out the red flags that stopped the long runs on Friday – there is also a question mark over Hamilton himself.
The world champion tested positive for Covid-19 less than 14 days ago and was suffering from mild symptoms, only being able to do his first workout earlier this week in preparation for his return. He has passed all of the Covid protocols and tested negative on multiple occasions to be able to race, but Hamilton admits he's still not back to full health.
READ MORE: Hamilton admits he's 'not 100%' and expecting a tough race 'physically' after P3 in qualifying on race return
A lack of energy and slower recovery times means he doesn't feel he is performing at 100%, and while he insists he will give it his all on Sunday, it remains to be seen if he can maintain his highest level across a full race distance.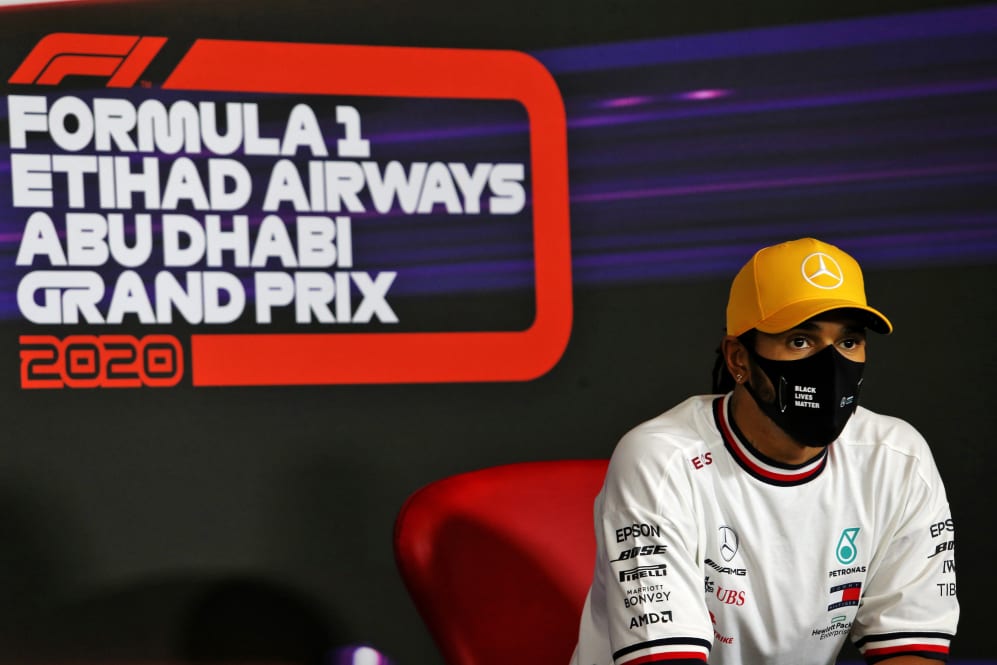 McLaren in a strong position but needing to gain points
Racing Point are 10 points clear in the fight for third place
The fight for best of the rest behind Mercedes and Red Bull in the constructors' championship has been one of the most thrilling aspects of the 2020 season, with Racing Point, McLaren, Renault and (for a while) Ferrari all chasing that spot.
Perhaps surprisingly, Ferrari faded in the latter stages of the year to leave a three-team race, and Racing Point have the advantage right now as they lead McLaren by 10 points, with Renault 12 points further back. But McLaren have really put themselves in a strong position with an excellent Saturday as Lando Norris qualified fourth – and just a quarter of a second off pole – and Carlos Sainz sixth.
READ MORE: 'I don't know where it came from' – Norris shocked by stunning P4 in Abu Dhabi qualifying
With Lance Stroll in eighth ahead of the Renaults in 10th and 11th – and Sergio Perez starting from the back – the door is open for McLaren if they can hold on. If the grid order mirrors the finishing positions then McLaren would take third by six points. But this one could go right down to the final lap…
Sergio Perez on the back row
Last week's surprise winner has it all to do (again)
Even if McLaren are starting with both cars on the front three rows – and with Sainz starting on the medium tyres to boot – both Sainz and Norris are wary of the threat that Perez can still pose from the back of the grid. For starters, the Mexican gets a free choice of tyres to start on and can run the optimal strategy, but he also has a new engine (the reason he is starting from the back in the first place).
READ MORE: Perez says he's 'put everything together for the race' as he prepares for back-row start in final Racing Point outing
Perez went from last at the end of the first lap to win the previous race on Bahrain's outer circuit, and the pace was strong once again on Friday as Racing Point focused on race performance – as they were already aware of his penalty.
McLaren insist they will be focusing on themselves, but whether they are successful in overturning their 10-point deficit could well come down to how much progress Perez makes on a circuit that will be tougher to overtake on than Bahrain… but not impossible.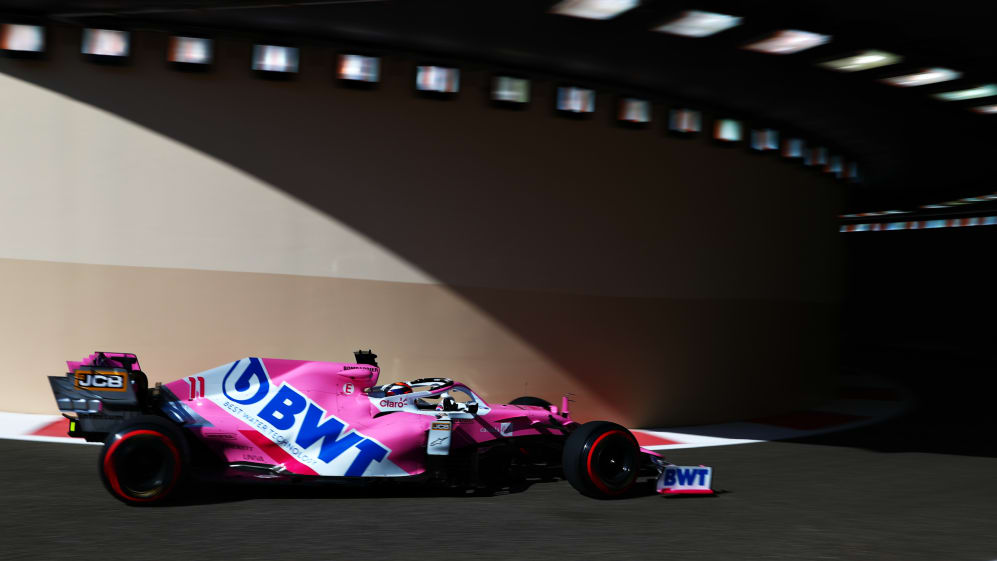 Signing off in style
After an intense season, it's the final chance for everyone to impress
We had to wait an extra four months to get the season started, but since early July we have been treated to 16 thrilling races, including some incredible action and surprise results.
There have been first-time winners, debut pole-sitters, podiums for more than half of the grid and brilliant racing throughout the year, but Sunday is the final chance for all of the drivers to make their mark before the winter.
READ MORE: 'It's all or nothing on Sunday' – Renault drivers set to go on the attack after missing out on Q3 at Yas Marina
Some teams and drivers have more to play for than others, but that doesn't mean anyone will be signing off quietly, and if last season's race is anything to go by, there will be last-ditch overtaking moves up to the final few corners, with no second chances after Sunday. Think we're just being optimistic? Maybe George Russell can explain it better...
"It gets to the last race of the season and everybody up and down the grid gets a bit desperate," Russell says. "I think there's a few teams fighting for that P3 spot so we might see some big lunges… Carlos is obviously off to Ferrari so he probably won't care if he bashes up the car. Danny Ric is obviously off so he doesn't care if he bashes up the car. Sergio's off, so he won't care if he bashes up the car. So it could be a good one!"