Feature
Verstappen's title charge and Vettel's Suzuka swansong – What To Watch For in the Japanese GP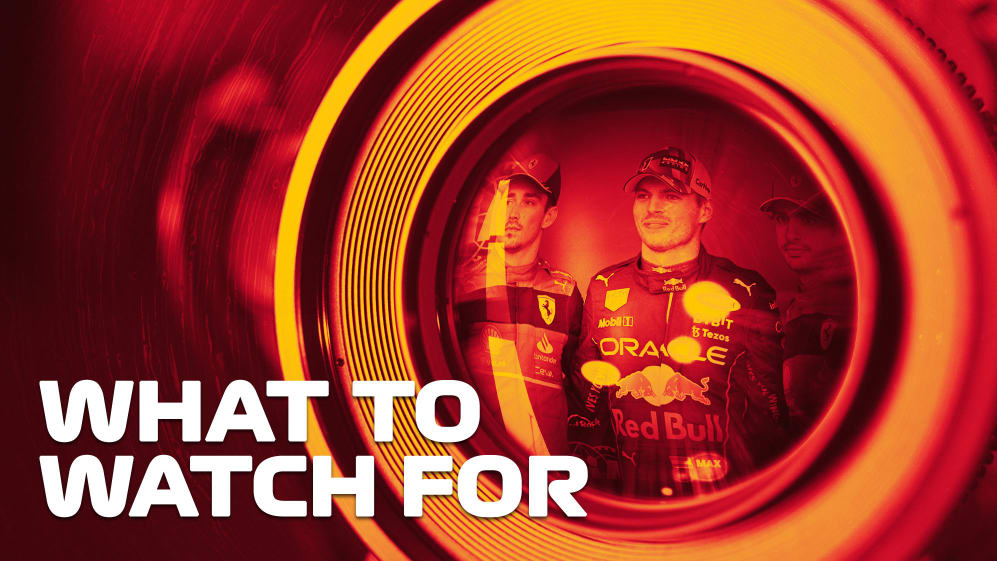 From the top two in the championship starting on the front row to Alpine well-placed for a big haul, and from Sebastian Vettel excelling on his final Japanese GP to an unsettled weather forecast, we pick out some key areas to keep an eye on in Sunday's race at Suzuka…
1. A Verstappen vs Leclerc front row
It took a little while to be confirmed after Max Verstappen was investigated for losing control of his car in front of Lando Norris in Q3, but being handed only a reprimand by the stewards means Verstappen starts from pole position as he goes for his second drivers' championship.
READ MORE: Verstappen beats Leclerc and Sainz to pole position in ultra-close Japanese GP qualifying
The task is a simple one for Verstappen from there. Win the race with the fastest lap and he's world champion, come what may. But the driver starting alongside him on the front row is the one with the best chance of stopping that from happening this weekend.
Charles Leclerc lines up in second place and if he finishes there and neither driver scores the fastest lap bonus point, then the title will roll on for another race. However, if Verstappen wins and Leclerc slips to third then the championship will be wrapped up at Suzuka.
The start is Leclerc's best chance to try and get ahead of his main rival and he starts with the inside line for Turn 1 – but on the dirty side of the grid. Should Verstappen not win the race, then Leclerc only needs a top four finish to take the fight on to Austin, or can finish fifth with the fastest lap to do so.
POINTS PERMUTATIONS: What Verstappen needs to do to win his second drivers' crown in Japan
It's at that stage we also bring Sergio Perez into the equation, as he starts fourth on the grid behind Carlos Sainz. If Verstappen wins then Perez's finishing position is irrelevant, but second place for the championship leader will only be good enough if Perez is outside the top three and doesn't set the fastest lap (and of course Leclerc fails to score the required points). Simples!
2. Alpine's chance to hit back
The first race of this double-header was a painful one for Alpine, as a solid run from Fernando Alonso in Singapore was ended by a power unit issue that took him out of the race when he was close behind Lando Norris.
Just a few laps later, Esteban Ocon also retired with a reliability issue, opening the door for McLaren to leapfrog them with a big result as both their cars finished in the top five at Marina Bay.
READ MORE: Alonso hoping for 'chaotic' race as Ocon says Alpine heading in the 'right direction' after strong Suzuka qualifying
It was a significant turnaround but the gap between the two teams is only four points at this stage and Alpine are in a strong position to deliver an instant response, with Ocon qualifying fifth and Alonso seventh in Suzuka, ahead of the McLaren pair of Norris and Daniel Ricciardo in tenth and eleventh respectively.
Alpine mixed it with Mercedes in qualifying and if they can continue the form in the race then it could put a buffer between themselves and McLaren, as they try and regain fourth place in the constructors' championship at the first opportunity.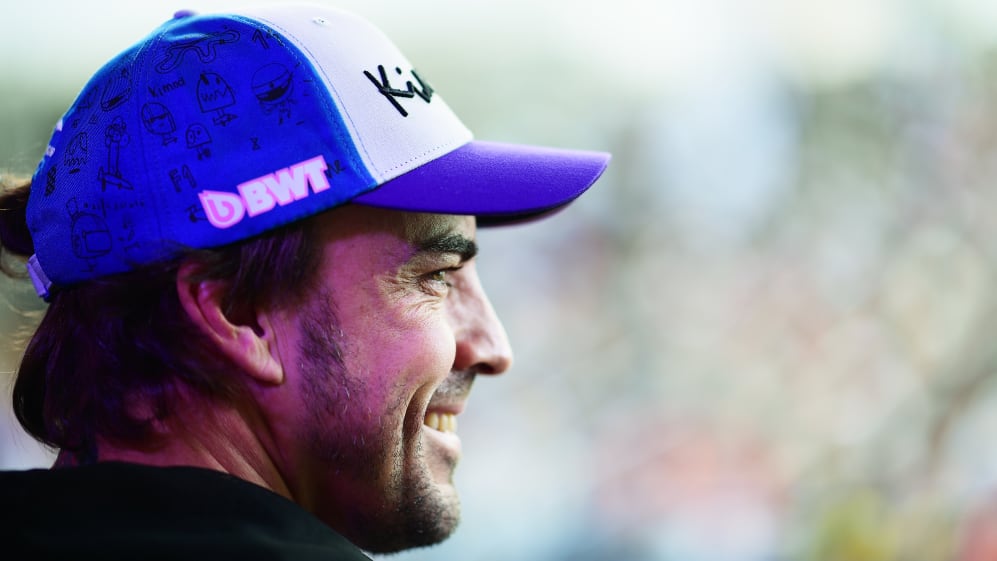 3. Vettel's final visit to Suzuka
There was a poignant moment for Sebastian Vettel ahead of what is set to be his last Grand Prix start at Suzuka, when he reached Q3 and then put together an impressive lap to match his best grid position of the season with ninth place.
As he was returning to the pits after his one and only flying lap in the final part of qualifying, Vettel said: "Thank you for the session, I really enjoyed it. This track is so much better than all of the other ones … Arigatou gozaimasu Suzuka, I will miss this place."
READ MORE: Vettel 'a bit sad' to have driven final Suzuka qualifying, after making Q3 for first time since Baku
Before he signs off from the iconic circuit, though, Vettel will get 53 laps to try and turn that P9 starting position into what would be his fourth point-scoring finish in six races.
And Aston Martin have tended to be a more formidable force in races than in qualifying, with the four-time world champion finishing a season's-best sixth in Azerbaijan after starting from the top ten.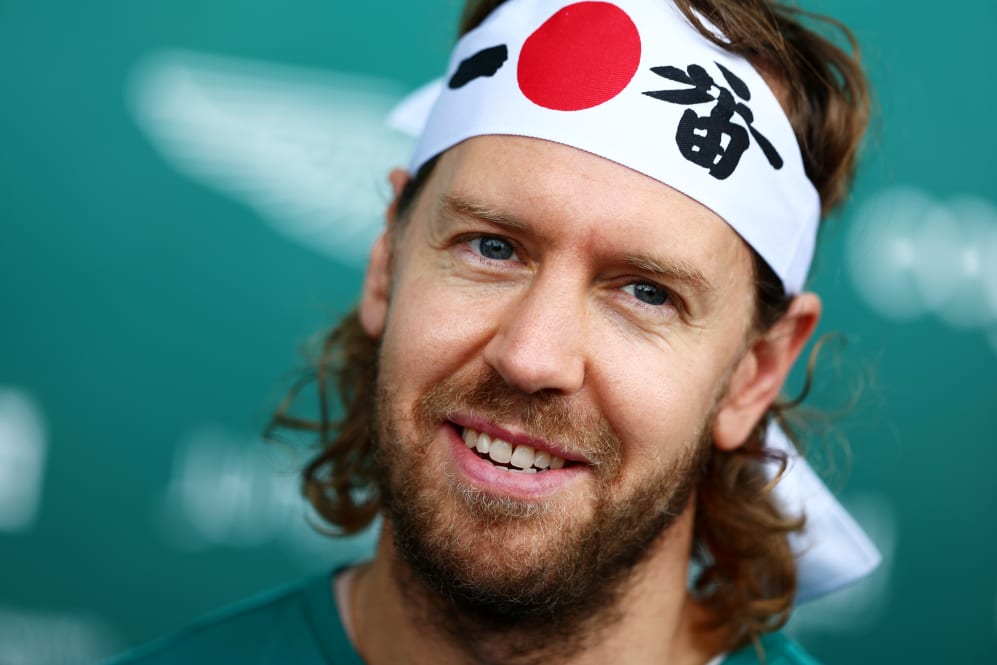 4. Fired-up AlphaTauri drivers
While Vettel was delivering emotional radio messages at the end of qualifying, the same can't be said for Pierre Gasly, who was eliminated in Q1 after AlphaTauri struggled with a brake issue.
Gasly was fuming after the session because he had asked to go out as late as possible to avoid traffic and be able to manage the problem better, something he felt his team mate Yuki Tsunoda was allowed to do.
WATCH: 'Front left was completely off' – Pierre Gasly explains Q1 exit at Suzuka
He might be leaving for Alpine at the end of the season, but Gasly will be on a mission to recover from 17th on the grid at Honda's home race, as AlphaTauri carries the Japanese manufacturer's branding here for this first time this year.
Tsunoda was complaining of a similar problem to Gasly but managed to advance to Q2 and will start from 13th on his Japanese Grand Prix debut, and he'll be desperate to impress in front of his home fans after we were unable to race at Suzuka for the last two seasons.
5. A tasty weather forecast
There's been all kinds of weather throughout the race weekend so far, with Friday seeing heavy rain, light rain, and no rain, but resulting in completely wet practice sessions – and then Saturday being fully dry but having spells of gusty winds and lower temperatures.
Those have been tricky enough conditions on their own, but the forecast for Sunday is for a mix of the two, with an increasing threat of rain from when the race starts at 1400 local time onwards.
HIGHLIGHTS: Watch the action from qualifying at Suzuka as Verstappen pips Leclerc and Sainz to pole
That's one of the reasons there was so much running taking place in the wet on Friday, and it could really mix up the competitive order.
Mercedes looked particularly strong in the wet after being able to switch on their tyres, and a high level of downforce suggests their car is in a good place from a set-up point of view to exploit any rain, but Alonso was fastest overall in FP1 and is another driver who says he is relishing the prospect of mixed conditions.