Vettel labels P8 finish in Belgian GP 'solid' – but calls on Aston Martin to fix their 'Achilles' heel'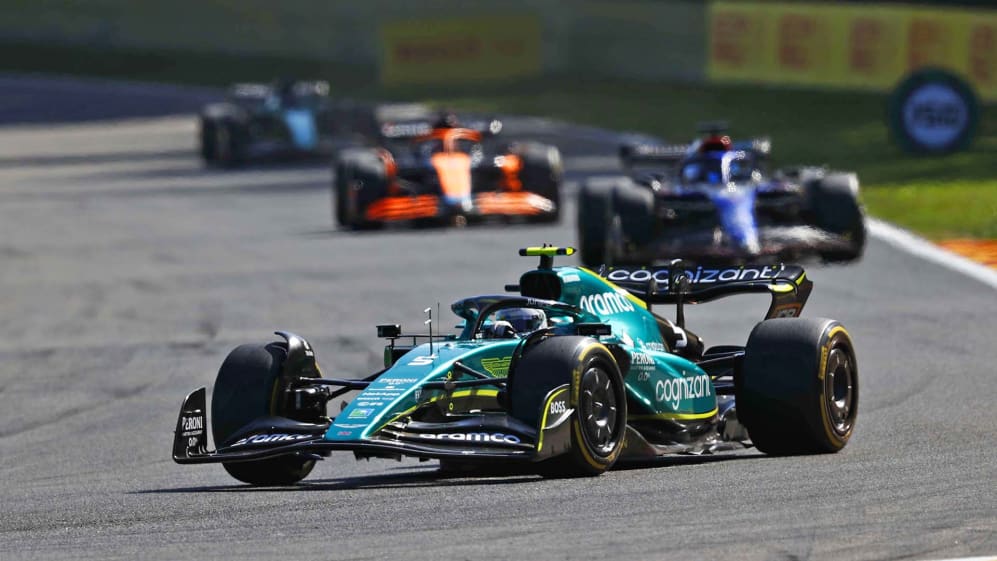 Sebastian Vettel took the chequered flag at the Belgian Grand Prix in eighth place – his sixth top-10 finish of the season. And while he was happy with their performance on Sunday, he called on the team to fix their qualifying pace, labelling it as their "Achilles' heel."
Vettel started the race 10th on the grid but made a fast start, making it all the way up to fifth at the end of the first lap.
Late in the race, Vettel was battling with Pierre Gasly and Esteban Ocon for seventh place, as they went three wide down the Kemmel Straight. And while he was able to eventually make his way past the AlphaTauri racer, he could not catch up with Ocon, much to his disappointment.
READ MORE: Red Bull 'were on another planet' in Spa says Sainz, as he implores Ferrari to improve for remaining Grands Prix
"I think we had good pace on used tyres in particular; holding on to the old tyres was key," said Vettel. "Obviously, the start, the Lap 1 was good but then I was able to fight with the Alpines; unfortunately I picked up Pierre just at the wrong time so that Esteban could easily benefit. I think I did a little mistake there, getting out of shape and I got eaten up by both so that was unfortunate.
"Eighth is a solid result. I was a little bit unlucky with the timing for the second stop. I came out just behind Pierre and lost a lap behind him, which allowed Esteban on new tyres to close down the advantage I had built up during the middle stint."
He continued: "Once again, we were more competitive in the race than in qualifying: we started strongly, and I managed to find a decent rhythm. I was able to put pressure on both Alpines, and I think seventh might have been possible, but they were a bit too fast for us today. But we will bank these points."
Vettel was knocked out in Q1 in Saturday's qualifying session – for the seventh time this season – but was able to move up the order thanks to a raft of penalties for the drivers ahead of him. And the German driver said that Aston Martin improving their qualifying pace over the new few races was "key."
READ MORE: 'It was my fault' – Hamilton takes blame for Lap 1 clash with Alonso, as Spaniard clears up 'idiot' comments
Asked if their race pace boded well for future races, Vettel replied: "Well, we will see. The key will be qualifying, because once we are there, our race pace and our race craft generally I know is strong.
"It's just got to be able to get there in the first place, which at the minute we will struggle [with] because we don't have the qualifying pace. It is our Achilles' heel. We will try and work on it and hopefully we have another good weekend next week."
Team mate Lance Stroll narrowly missed out on the top 10, crossing the line in 11th, and while the Canadian was disappointed to miss out on the points, he did take solace in the improved race pace of the AMR22.
"I got pushed out on the first lap by Seb, so that put me back a couple positions and after that I was just stuck behind the Williams and a train of cars and DRS, and strategy was difficult because we were just not in a great place," said Stroll.
READ MORE: Russell left to ponder 'what could have been' after settling for P4 finish in Belgium
"It was a tricky day out there today, and we were so close to picking up a point. Things did not quite work out for us as we had hoped… Our race pace was positive, however, and we are extracting good performance from the car when it matters most. So, we did what we could, shame to miss out on points."