Vettel maintains team 'spirit is unbroken' despite Aston Martin's point-less start to 2022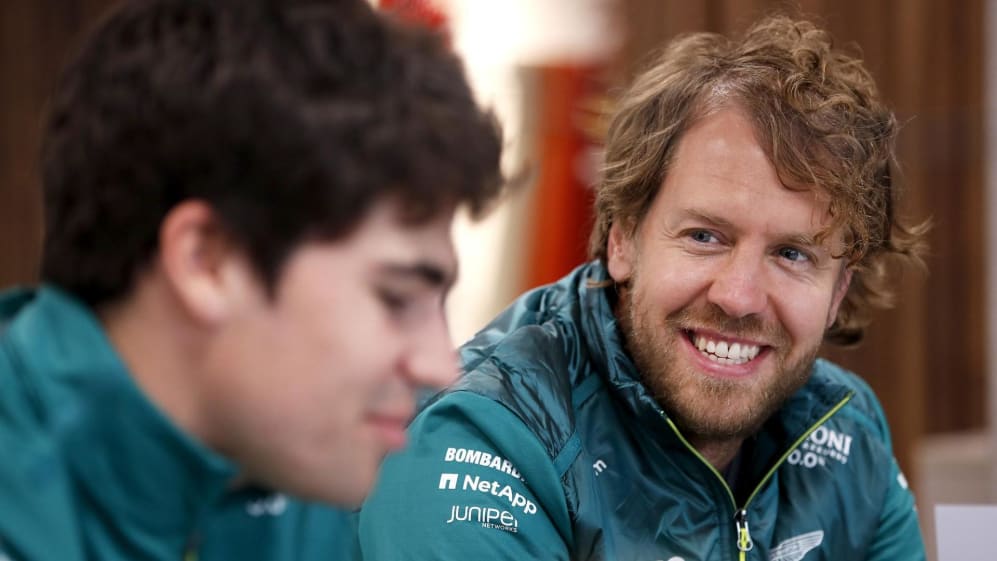 Four-time world champion Sebastian Vettel has said that the team spirit at Aston Martin has not been shaken, despite their rocky start to the 2022 season – while team mate Lance Stroll added that the squad's rapid rate of expansion has given them something to fight for.
Neither Vettel, who made his season start in the Australian Grand Prix after Covid-19 ruled him out of the opening two races, nor Stroll, has scored this year. Vettel stand-in Nico Hulkenberg also came and went, finishing a best of P12 in Saudi Arabia. Yet, Aston Martin's drivers seemed unfazed by having nul points ahead of Imola.
FORM GUIDE: Who is looking in good shape for Imola as F1 Sprint returns?
"Well the car, obviously is not quick, not quick enough – we know that – in comparison to the opposition," said Vettel on Friday ahead of the Emilia Romagna Grand Prix weekend action. "There's still a lot of work to do. But when it comes to the team, and the effort that's going in, I would say that the spirit is unbroken.
"It doesn't feel great when you come out of the session and you're not where you think you could have been or want to be, but we know that a lot of stuff is coming and we will see in the next weeks and months whether it's going in the right direction. But as I said, the atmosphere is good – we take it on the chin and try to move forward."
Stroll said that the team's continued expansion, with the hiring of multitudes of staff and the building of their brand-new base at Silverstone, is helping them look towards the future as owner Lawrence Stroll seeks to turn the team into championship contenders.
"It's amazing what's going on back at Silverstone; the factory is going up so quick. Every week that I go, it's shocking to see how much progress they're making and how quickly that building is coming up, and all the people joining the already very talented people on board," said Lance Stroll.
READ MORE: 'He really has what it takes to be here' – Magnussen backs Schumacher to deliver
"I think it's just an extremely exciting project that's in the process of growing, and I really look forward to that.
"Nothing happens overnight. It's really a process now of just developing, getting better, understanding what we can do better this season, but really looking forward to the next few years and where this team is heading because I think there is a huge amount of potential, looking at the future."
Aston Martin hope to get points on the board with the first Sprint of the season on Saturday at Imola, ahead of the 2022 Emilia Romagna Grand Prix on Sunday – with Vettel having given the squad something to cheer about by securing their first Q3 appearance of 2022, as he took P9 on the grid.