Feature
View from the paddock: As the title fight rolls into Qatar it's all eyes on the stewards and their Verstappen-Hamilton verdict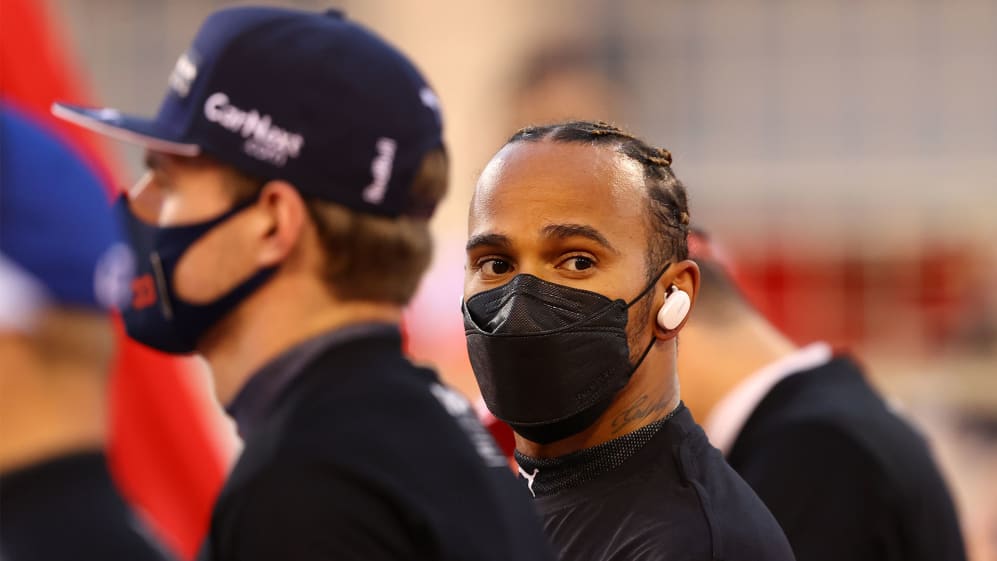 Mercedes' request for a 'Right of Review' of the decision not to penalise Max Verstappen in Brazil was the talk of the town on Thursday in the paddock, as F1 rolled into Qatar's Losail International Circuit for the very first time.
Representatives from Mercedes joined a hearing at 1700 local time where they were required to show "a significant and relevant new element" that was not available to the stewards at the time when it was decided not to punish Verstappen for defence of the lead against Lewis Hamilton.
Four and a half hours after the hearing began on Thursday, the FIA said the stewards were "considering the matter" and will deliver their decision on Friday.
If the stewards accept that the evidence supplied is significant and relevant, they will officially open a review and reassess whether the Red Bull driver should be penalised. If they decide a penalty is warranted, it can be applied retrospectively.
FORM GUIDE: Who's in the groove as F1 prepares for the inaugural Qatar Grand Prix?
But if they reject the request, the Sao Paulo Grand Prix result remains the same, with Hamilton first and Verstappen second, and we crack on.
Naturally, the main protagonists were asked about the topic in Thursday's FIA press conference. Hamilton said he was "fully supportive" of the team requesting a review.
He added of the incident: "Of course I've relooked at it and have a different viewpoint naturally now. [But] I'm just putting all my energy to setting up the car, making sure I'm in the right headspace this weekend… I've just been focusing, sitting with Bono [race engineer Pete Bonnington] and the engineers. We've got to really start this weekend [strongly] and make sure we bring the fight to them."
READ MORE: The performance swing, Lap 48 fallout and a first F1 race at Losail – 5 storylines we're excited about ahead of the Qatar Grand Prix
Verstappen, as you'd expect, was unfazed by the review and said "it's not the end of the world" if he gets a penalty. "But I don't expect that to happen because I thought it was fair, hard racing between the two guys who are fighting for the championship," he added. "So it wouldn't have been anyway an easy pass, because that's not how I am and I don't think how it should be when you're fighting for the title."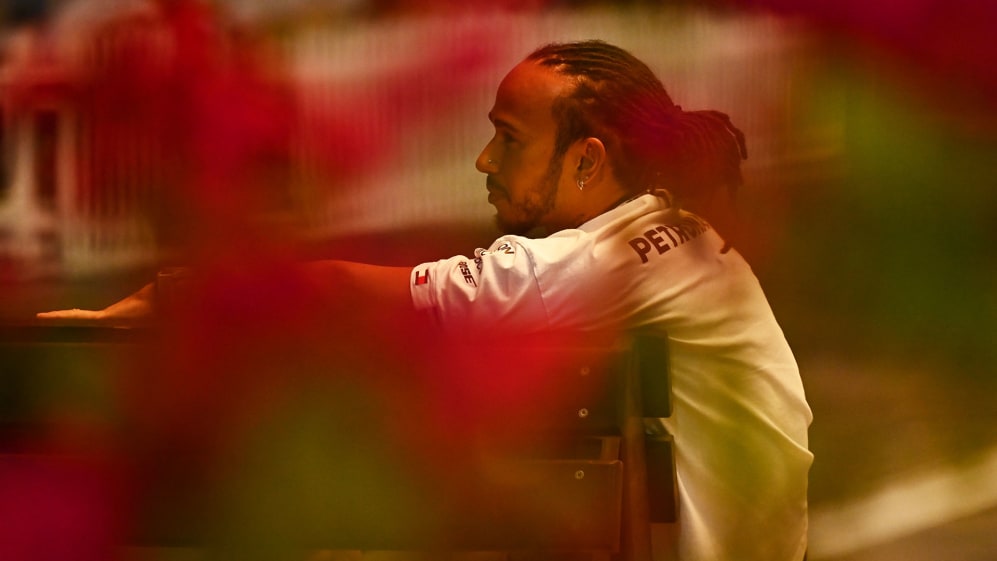 And he doesn't have any regrets, because he says he would do the same move again in a similar situation. "As a driver I think we know exactly what we can or cannot do in a car, and we were fighting hard, braking late into the corner, the tyres were quite worn," he said. "If I would have turned more abrupt to the left, you'd just spin off the track."
Many of the drivers were asked to comment on the Hamilton-Verstappen incident, with Ferrari's Charles Leclerc admitting he would change his driving style if Verstappen's move remains unpunished.
READ MORE: Ricciardo says McLaren need strong Qatar weekend 'to have a real shot' in P3 fight with Ferrari
"In Austria (in 2019) it was a bit of a different situation again and after that we could race a bit harder — which I think was good for F1, for the show," said the Monegasque. "This situation was another one. I'll leave it to the stewards to just see what they think.
"You always need to adapt to every decision the stewards are doing. As soon as I knew it wasn't a penalty for Max in Austria I came to Silverstone and I changed my driving, so I think that's a bit the same for every driver. We always try to race at the limit of what we're allowed to do, and that is what I will do in case these things are allowed."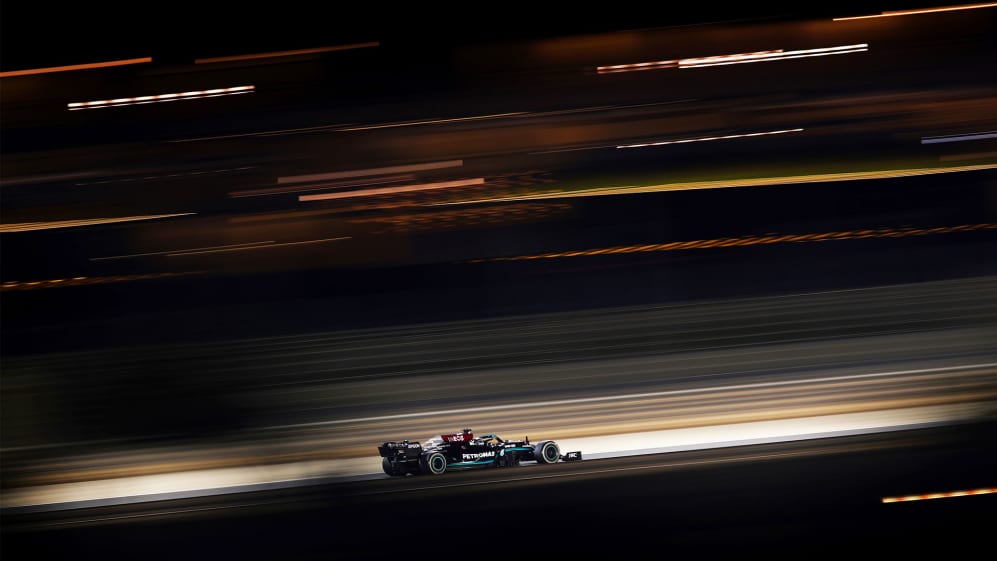 Regardless of the outcome, the championship is finely poised – with Verstappen currently leading Hamilton by 14 points – and the reigning world champion does not think off-track tensions will overshadow what has become a fantastic championship fight.
"It's what sport is, right? It's intense, the battle on and off track," he said. "I hope not. I think there's no reason, as men, it can't be discussed and figured out. I think it is definitely important that we remain respectful of each other, on and off track."
READ MORE: Giovinazzi says he could do 'nothing more' to keep Alfa Romeo seat as he looks to retain Ferrari ties
There are three races to go – two are brand new in Qatar and Saudi Arabia, while in Abu Dhabi, there have been plenty of adjustments to the Yas Island track's layout and that means plenty of unknowns.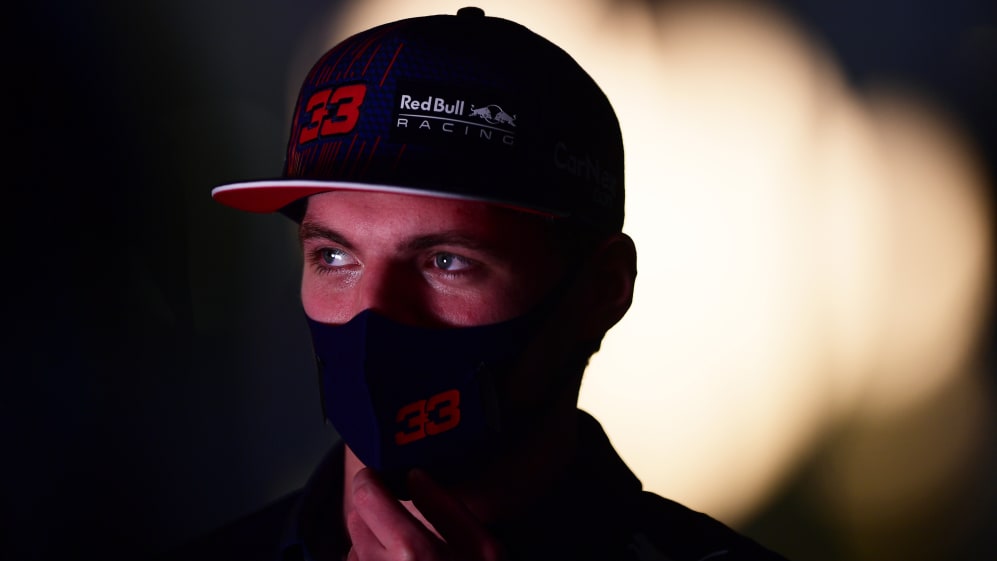 Both drivers are pushing hard. Hamilton flew back to Europe between Brazil and Qatar and spent a day in the simulator, something he has significantly increased this year in his relentless push to stay top of the pile.
For Verstappen, he is riding high in terms of confidence, knowing his Red Bull team have had the best package for most of the season – and he's been able to defy the odds in races like Austin to come out on top. In his view, Brazil was just a blip. Qatar is a clean sheet of paper.
So while much of the chatter has been off-track stuff on Thursday, it won't be long till a decision is made and the focus can return to the racing – and that is a tantalising prospect.
READ MORE: Fernando Alonso says Alfa Romeo's promotion of Guanyu Zhou is 'good for F1 and China'