'We'll be pushing hard' says Norris on neck-and-neck McLaren qualifying battle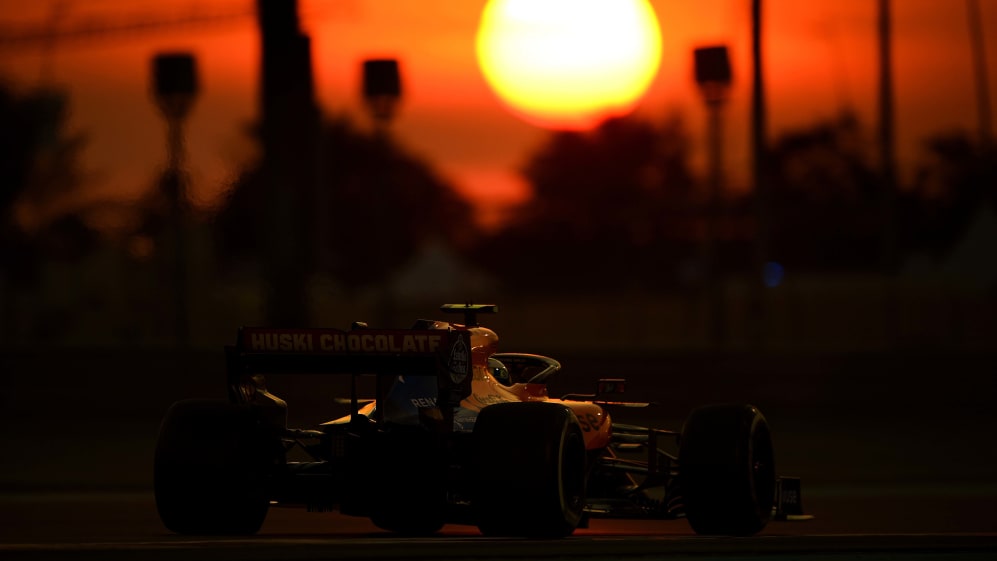 McLaren's intra-team qualifying battle has gone down to the season finale with Lando Norris and Carlos Sainz level on 10-10 in Abu Dhabi. And while rookie Norris said that he would be "doing everything" possible to win the fight, Sainz said qualifying problems at Spa and Interlagos had skewed the picture of the two drivers' duel.
Sainz and Norris ended Free Practice 2 in Abu Dhabi closely-matched in 11th and 12th, with just 0.084s between the two. And Norris revealed on Friday evening that he now had two distinct goals going into qualifying and the race…
It's going to be very close, down to the last hundreds, last thousandths
"My aims for this weekend [are] trying to get ahead of [Racing Point's Sergio] Perez in the drivers' championship and trying to go 11-10 in qualifying," said Norris, who sits just one point behind Perez in P11 in the drivers' standings.
"I've got a little bit of time to find," he added. "We'll be pushing each other hard but it's going to be the same as always, it's going to be very close, down to the last hundreds, last thousandths.
"I'll be doing everything I can, and we'll find out tomorrow."
READ MORE: Hamilton struggling to find rhythm at Abu Dhabi season finale
Although Sainz has faced a lot of questioning in the lead up to the weekend about the McLaren qualifying battle – as well as his fight for P6 in the drivers' standings with Toro Rosso's Pierre Gasly and Red Bull's Alex Albon – the Spaniard was pragmatic about winning out against his team mate in qualifying. "I know you guys [read] a lot into this but qualifying sometimes is very biased towards strategy," he said. "I don't feel like we are really battling for anything because of the problems I had at the beginning of the year."
Most recently, Sainz started at the back of the grid in Brazil with an engine issue, but still managed to finish on his first ever F1 podium – while a red flag in Q1 in Belgium saw Sainz start 17th.
"With the issues in Brazil, issues in Spa, I am not happy with how Saturdays went. In general I've been very happy with the car on Saturdays in the second half of the season, so hopefully we can put it together tomorrow."
Sainz sits level with Gasly on 95 points going into the season finale, with Albon a further 11 points behind the pair.