Well-oiled Ferrari 'just about runs by itself' says Binotto, as he reveals plan to skip more races in 2021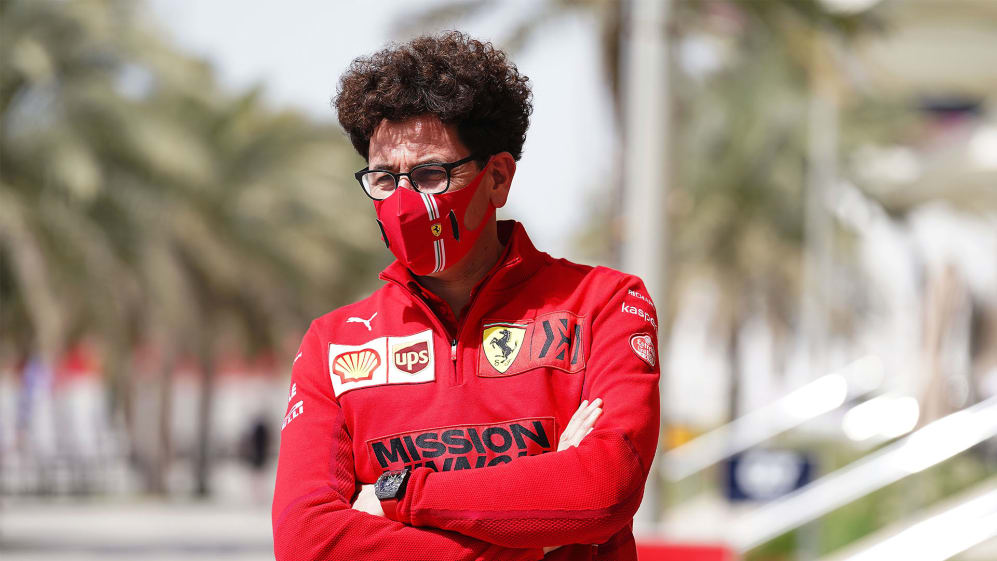 The 2020 Turkish Grand Prix saw Mattia Binotto miss his first race as Ferrari Team Principal, as he chose to remain in Maranello to focus on the squad's 2021 car. And speaking ahead of this year's Emilia Romagna Grand Prix, Binotto revealed he'd be missing more races this season, as the team turn their attention to the new F1 regulations in 2022.
Ferrari will have a lot on their plate this year, as they attempt to get back to being F1 frontrunners on track – while off it, the team have the dual challenge of preparing a new car to meet the radical new 2022 F1 regulations, as well as a new power unit to propel it.
READ MORE: Ferrari hoping to become power unit 'benchmark' again with all-new 2022 engine, says Binotto
And it's for those reasons that Binotto has decided to let the "well-oiled" Ferrari ship steer itself at certain Grands Prix this year.
"There's a number of challenges ahead of us this year," said Binotto, speaking in the official programme for the 2021 Emilia Romagna Grand Prix. "This is the first season where there's been a budget cap, when we also have to develop a whole new car, and with a power unit that will have to last at least three years [from 2022].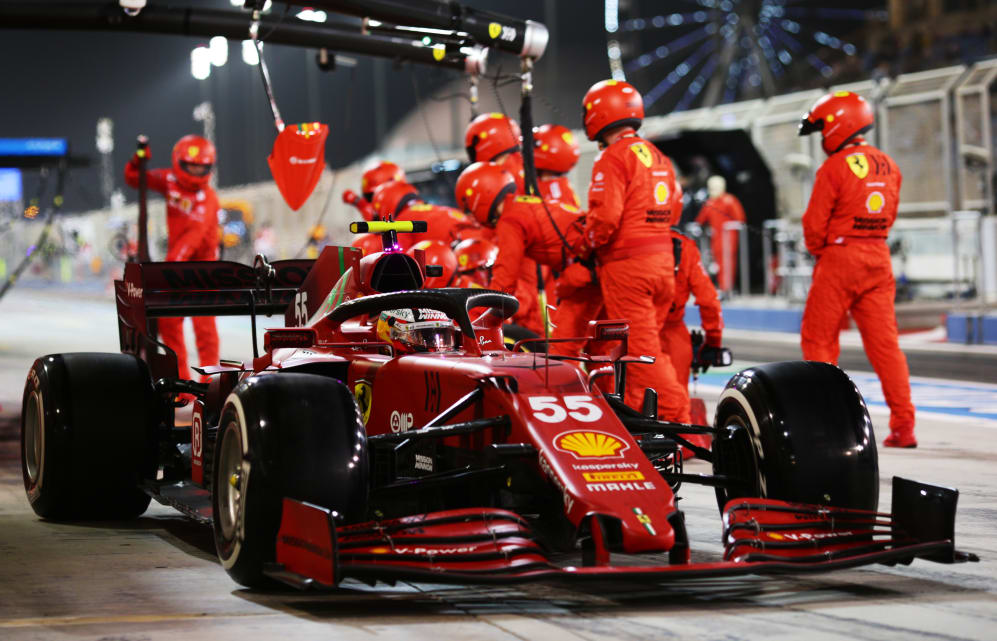 "There's so much to do that it's crucial that I manage my time in the most efficient way. I know I run a very effective team, a well-oiled machine that runs just about by itself. Having said that, I will still be attending many of the races and for those when I'm not trackside, I'll be in the remote garage at Maranello, which is practically like being on the pit wall."
Binotto will be at Imola, however, as his drivers Charles Leclerc and Carlos Sainz look to build on a promising start to Ferrari's 2021 campaign. And Binotto said that racing at the Autodromo Enzo e Dino Ferrari – to give Imola its proper name – is always a special occasion for the Scuderia.
READ MORE: Rob Smedley on Massa's 'big mistake' that Sainz needs to avoid at Ferrari
"Imola is the closest Formula 1 track to Maranello and, together with Monza, is our home race," said Binotto. "The autodromo carries the name of our founder and his son, which makes it all even more significant for the team. When both races were on the calendar, the most passionate and noisiest fans were always at Imola, while Monza had more of an international feel.
"When we used to get here first thing in the morning to prepare for the race, you'd see a wall of tifosi at Rivazza. Knowing that most of them had been there all night always gave us a huge burst of energy."
For more from Binotto, including his favourite memories from a quarter of a century of Ferrari service, click here to see a digital version of the 2021 Emilia Romagna Grand Prix race programme.