'We're just not quick enough' – Hamilton admits Mercedes have 'lots of work to do' before first race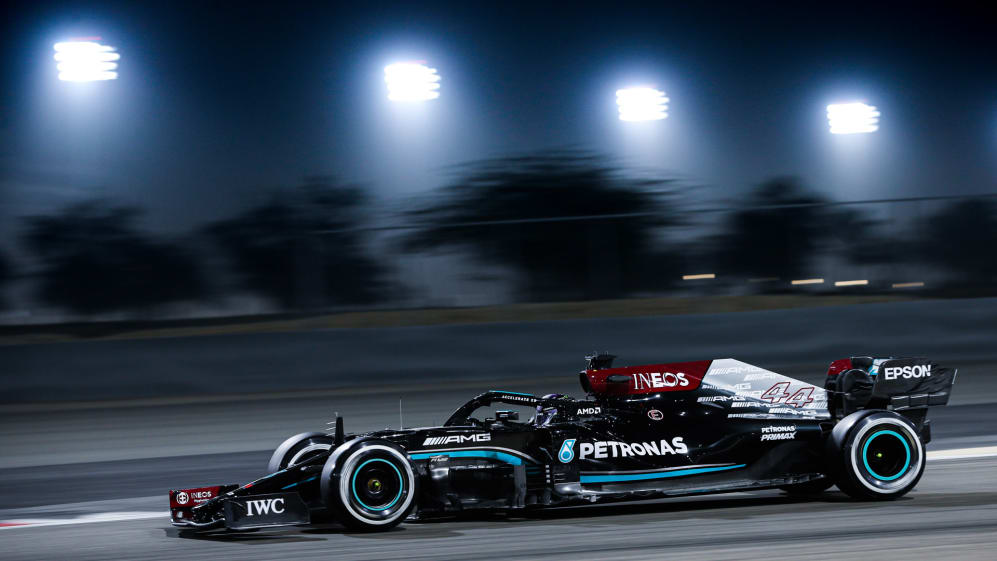 Lewis Hamilton says Mercedes have a lot of work to do if they are to hit the ground running at the first race of the season as he admitted "we're just not quick enough" after the final day of pre-season testing in Bahrain.
The Silver Arrows began the three-day test on the back foot as Valtteri Bottas – who went on to call the new W12 car "snappy and unforgiving" – finished just six laps on Friday morning with a gearbox issue. Then, Hamilton brought out the red flags with a spin on day two, and the reigning champion the lost more time in the garage on Sunday afternoon, with another spin to boot at the end of the day.
READ MORE: Verstappen puts Red Bull on top as pre-season testing comes to an end
The Briton spoke candidly about his team's performance on Sunday evening in Bahrain, when he was asked about Mercedes' biggest struggle going into the season.
"Probably everywhere. I wouldn't call it a struggle necessarily, just not quick enough," he replied. "Just seems globally through the lap; there's not one particular point more than the other.
"[I'm] thankful it's over because I've just never been a massive fan of testing, I just love racing, but on the other hand it might have been good to have more days. It's probably the only time I would have ever asked for more days. But yeah, lots of work to do, it's going to be tough," he added.
Hamilton said Red Bull pose a considerable threat to the seven-time champions, adding that he was anticipating a "great battle" against Max Verstappen and Sergio Perez in the looming 23-race campaign.
READ MORE: Red Bull are a 'different animal' in 2021 says Hamilton as he expects 'great battle' this year
Meanwhile Mercedes' trackside engineering director Andrew Shovlin explained exactly why Mercedes were concerned after the three days of running. The answer, he said, lay in the team's long run pace in relation to Red Bull.
"We've had another day with good reliability where we were able to run to plan throughout the day," said Shovlin on Sunday.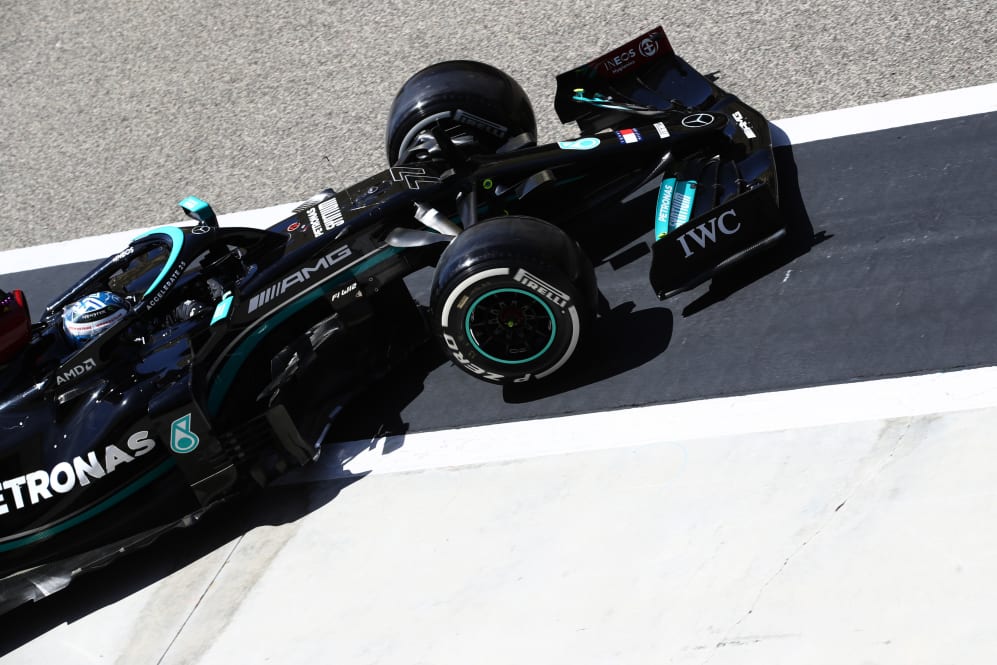 "Valtteri was doing long run setup work in the morning and Lewis doing a mix of long run work and qualifying work in the afternoon.
"We've made a bit of progress with the balance on higher fuel and the car was more predictable but we can see, from the data we've collected over the last few days, that on race pace, we're not as quick as Red Bull.
"The lower fuel work was a more confusing picture, we didn't gain enough and we need to go and look at our approach as far too many cars were ahead of us on pace today," he added.
READ MORE: Bottas says 2021 title win still on the cards despite 'most challenging' pre-season yet with Mercedes
"We've had issues in recent years with pace in winter testing and managed to make good progress before the first race but we may have our work cut out this time. We've not got long before we're back here for the race so we've planned a programme of work to try and understand some of our issues and will be leaving no stone unturned in our efforts to find some more speed over the next 10 days," concluded Shovlin.
Just two weeks remain until the first race of the season, when Hamilton, Bottas and the team return to Bahrain to kick start the defence of their titles – and hunt for an unprecedented eighth World Championship.