Feature
We're showing highlights of two of Niki Lauda's greatest races – here's why you should tune in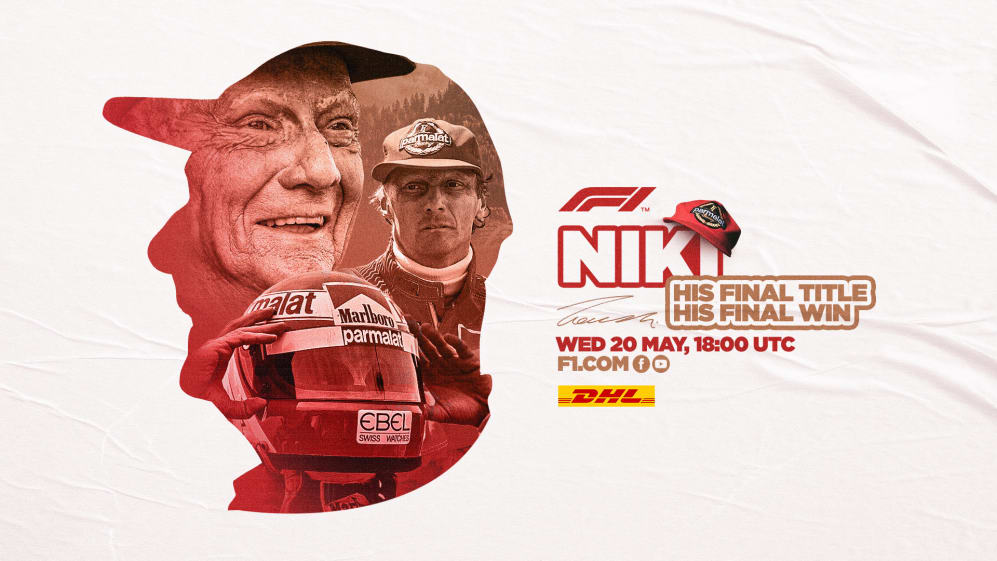 On May 20 2019, the world mourned the loss of three-time world champion Niki Lauda. And exactly one year on, we'll be streaming highlights of two of his finest F1 wins in tribute to the great man. Here's why you won't want to miss it.
Niki Lauda would have ensured his place in the pantheon of F1 greats by dint of his 24 pole positions, 25 wins and three world championships alone.
READ MORE: Niki Lauda – An F1 legend remembered
That he also survived and came back from a harrowing, scarring crash at the Nurburgring and helped establish one of the great modern racing dynasties – as Mercedes' Non-Executive Chairman, a role which, among other things, saw him play a crucial part in recruiting Lewis Hamilton to the team – only cements his place in that pantheon even further.
To celebrate the life of this F1 giant, we'll be streaming back-to-back extended highlights of two of Lauda's greatest wins – at the 1984 Portuguese Grand Prix and the 1985 Dutch Grand Prix – on Wednesday, May 20 at 1800 UTC (1900 BST).
Let's look at why we went for these two classics…
The 1984 Portuguese Grand Prix
Lauda had already won two world championships with Ferrari and retired once from F1 before he made his comeback with McLaren in 1982, just after Ron Dennis had taken control of the team. And it was a mark of Lauda's quality that at 35 years old, battle-scarred and teamed against Alain Prost – very much the coming man in F1 at the time – he still had one more title left in him.
READ MORE: Lauda was the heart and soul of Formula 1, says Toto Wolff
He secured that title at the 1984 Portuguese Grand Prix, the final race of the season. As F1 arrived for the first ever race at Estoril, Lauda had five wins to Prost's six.
But a quirk of scoring meant that, for Prost's win at Monaco that year – in the famous rain-soaked race that had also announced the arrival of the Frenchman's nemesis-to-be, Ayrton Senna – Prost had been awarded four and a half points instead of the usual nine as the race hadn't run to full distance, meaning that ahead of the season finale, the points situation looked like this...
Standings ahead of the 1984 Portuguese Grand Prix
| Position | Driver | Team | Points |
| --- | --- | --- | --- |
| 1 | Niki Lauda | McLaren | 66 |
| 2 | Alain Prost | McLaren | 62.5 |
| 3 | Elio de Angelis | Lotus | 32 |
Lauda knew that he only needed to finish second if Prost won to secure the title. But qualifying had been tricky, leaving Lauda a grim 11th on the grid, with Prost second to Brabham's Nelson Piquet. Fortunately for the canny Lauda, he'd long since realised that trying to beat Prost in qualifying was a fool's errand, and had spent his season focusing on race set-up instead – something that would pay dividends at Estoril.
At the start, Lauda dropped even further down the field to 13th – and with a turbocharger damaged by a stone, his title prospects were looking slim indeed. But armed with undoubtedly that year's best car, Lauda knuckled down and, using slipstreams and his car's superior corning ability and optimised race set-up, worked his way stealthily up to third.
READ MORE: 5 fantastic documentaries to watch for free on F1 TV
Then, with 20 laps to go, second-placed Nigel Mansell suffered brake issues that would eventually force his retirement. Lauda passed the Lotus easily, before happily following his team mate home to claim title number three by half a point – still the narrowest winning margin in F1 history.
"The whole race for me was a huge battle, driving right on the limit, going forward and not destroying my car," Lauda recalled in an interview for F1 TV's Greatest Races series. "It was, for me, one of the worst races."
TECH TUESDAY: How Niki Lauda's final title-winning car, the 1984 McLaren MP4/2, changed F1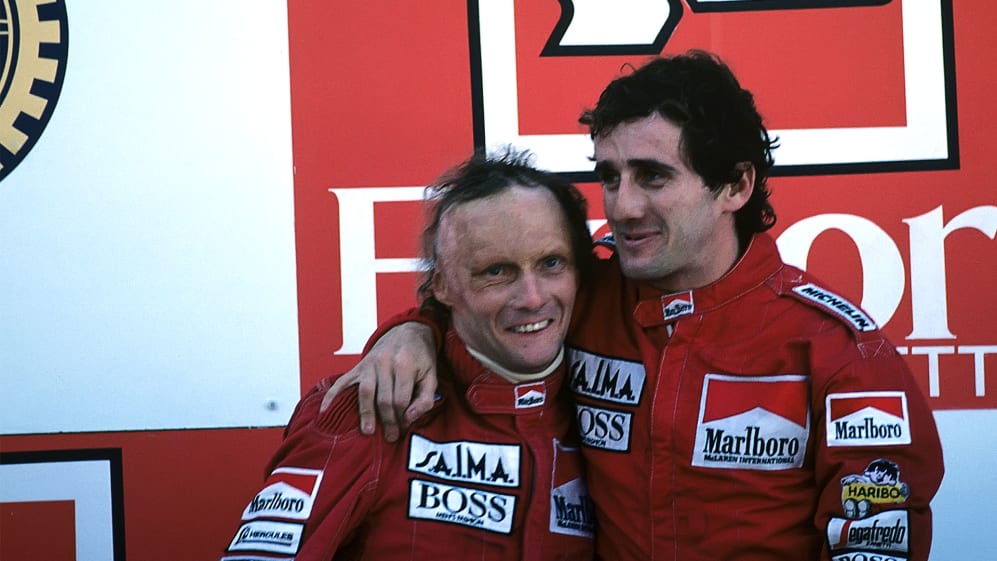 The 1985 Dutch Grand Prix
Having squeaked past Prost for the title in 1984, Lauda found it much tougher going in 1985, his final season in the sport.
But in this classic race at Zandvoort, the wily old Austrian proved he could still cut it with the best of them, as he muscled his way to his 25th and final F1 win.
Lauda started the race a lowly 10th – only once that season would he qualify in the top five – while team mate Prost was third. But a fantastic start meant that Lauda crossed the line at the end of the first lap in fifth, just three seconds behind Prost, who'd slipped to fourth.
READ MORE: 5 great moments in Dutch Grand Prix history
Following the demise of Williams' Keke Rosberg on Lap 21, Prost took over as race leader, while Lauda dropped to eighth after his pit stop. But by the time Prost himself pitted on Lap 34, Lauda had been lapping fast enough to claim the head of the field, with a botched stop for Prost dropping him to third, 15 seconds behind his team mate.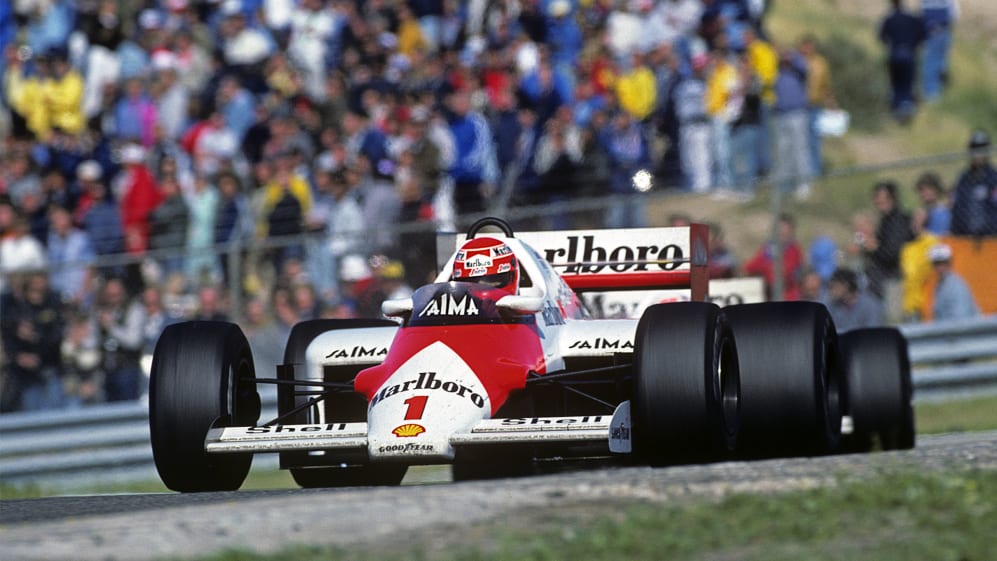 From there, with over half the race left to run, Prost was inspired, passing the Lotus of Senna before reeling in Lauda. But Lauda wasn't about to gift his first win of the season to "the little Frenchman" (as he liked to call Prost), positioning his MP4/2B perfectly around the tight, sinewy Zandvoort track to deny him by just 0.232s at the flag.
Having matched Jim Clark's record of 25 career wins, the nine points Lauda claimed for victory at Zandvoort would be his last in Formula 1, as he limped to a lowly 10th in the standings by season end before calling time on his career.
But on that sunny Sunday afternoon in Holland, Lauda had reminded everyone of just why he was one of F1's all-time greats.
How to watch
Watch extended highlights of the 1984 Portuguese Grand Prix and the 1985 Dutch Grand Prix as we mark the anniversary of Niki Lauda's death on Wednesday, May 20, with extended highlights of those two races shown at 1800 UTC (1900 BST) on F1.com, Facebook and YouTube.