Feature
WHAT TO WATCH FOR: 5 storylines for Sunday's race in Russia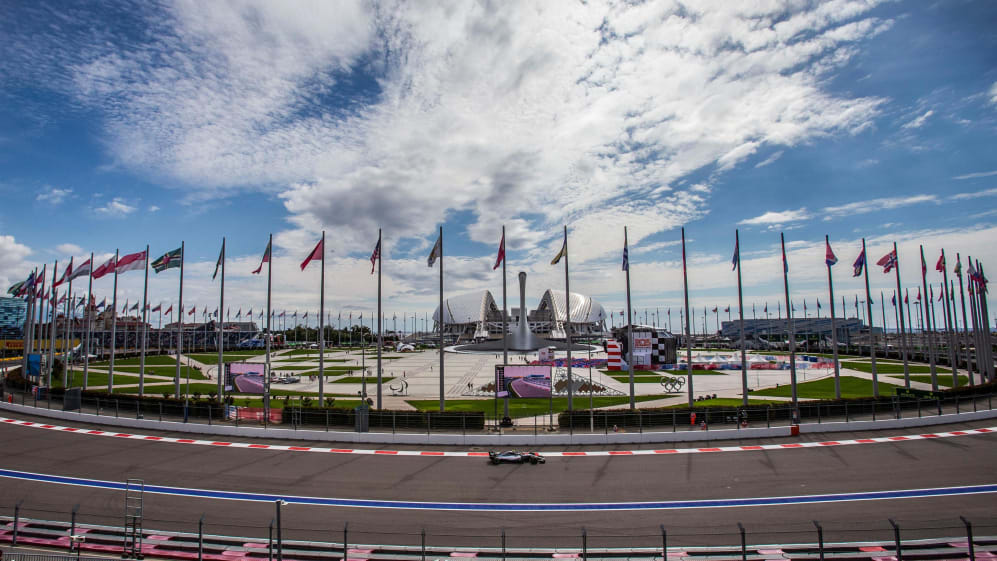 From Red Bulls at the back to a drag race at the front, and big points on offer for the midfield to a pair of Finns with a team game to play, we highlight five key aspects to look out for in Sunday's race in Russia…
1. Red Bull fast and fighting back
The smooth tarmac at the Sochi Autodrom has led to easy one-stop races in the past. That can result in overtaking being at a premium, as drivers are often on very similar strategies featuring little in the way of degradation. So the position of the two Red Bull drivers at the back of the grid sets up the chance of some exciting on-track action.
Red Bull have opted to take power unit penalties in Russia, given that it's a track where overtaking should be possible for an out of position car. That decision was taken before the team got to see their cars' performance on track in Sochi, and in many sessions the Red Bulls have looked at least a match for Ferrari, even while the team have been focusing on race pace.
That means Daniel Ricciardo and Max Verstappen will be looking to fight back and finish in the top six, and they will at least both have the benefit of a free choice of tyres, having not set a lap time in Q2. The Bulls will be on the charge when the lights go out in Russia.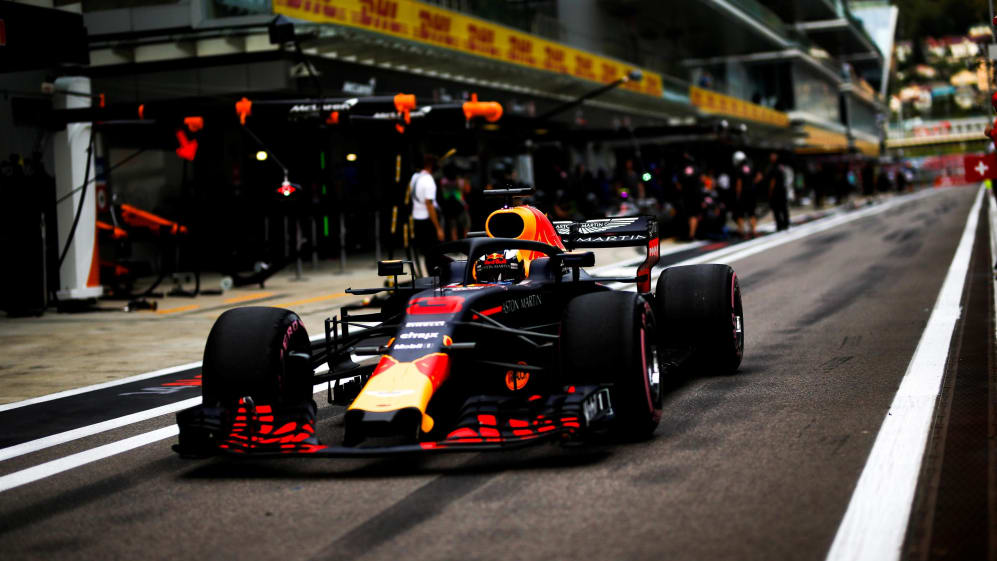 2. Vettel looking to copy Bottas
Speaking of when the lights go out, Sebastian Vettel will be looking to put a disappointing qualifying session behind him and give chase to the two Mercedes cars ahead. The Ferrari was just not on the same pace as Valtteri Bottas and Lewis Hamilton, with even Vettel admitting the gap of over half a second was a surprise.
Fortunately, the margin between cars in qualifying doesn't have an impact on the distances between them on the grid, and so Vettel will line up just one position behind his main title rival and directly behind pole-sitter Bottas.
It's the reverse scenario from last year's Russian Grand Prix, where the two Ferraris locked out the front row and Bottas started third, but had passed both pole-sitter Vettel and Kimi Raikkonen by Turn 2. The long run to the first braking zone offers a great chance to pick up a significant slipstream, and Vettel will be looking to emulate what Bottas did a year ago.
Vettel has form when it comes to that sort of start as well, having overtaken Hamilton – who will start on the dirty side of the grid here – on the opening lap at Spa this year before going on to win.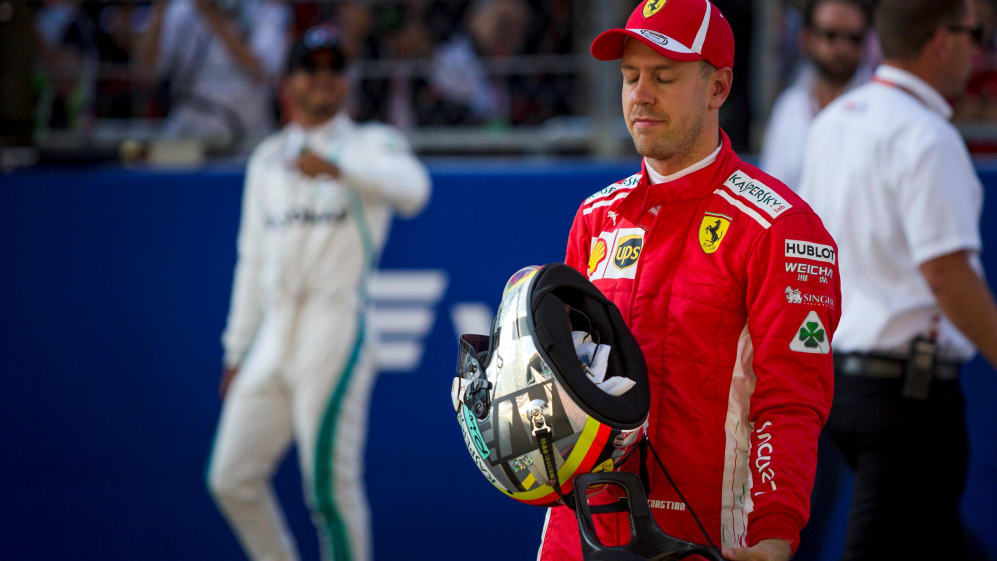 3. Another hypersoft headache
A one-stop strategy might be the obvious choice for drivers in the race, but just like Singapore, the fastest strategy predicted by Pirelli does not feature the tyre compound that many of the top 10 will start on.
Mercedes and Ferrari managed to advance to Q3 using the ultrasofts in the second part of qualifying, which both teams viewed as crucial because of the high levels of degradation suffered on the hypersofts. That wasn't the case for the rest of the top 10, however, with the two Haas, Force India and Sauber cars all using the hypersoft in Q2 despite being the only runners.
Grid penalties ruled out the Red Bulls and Toro Rosso's Pierre Gasly, while Renault opted not to run, having struggled for pace this weekend. With a free strategy, Renault are hoping to take advantage of the six cars ahead of them struggling with the hypersofts early on and dropping back.
The perfect example is Singapore, where 'best of the rest' in the race went to Fernando Alonso, who started from 11th with a free tyre choice. Then again, Russia is an easy circuit to overtake on, so it is a gamble…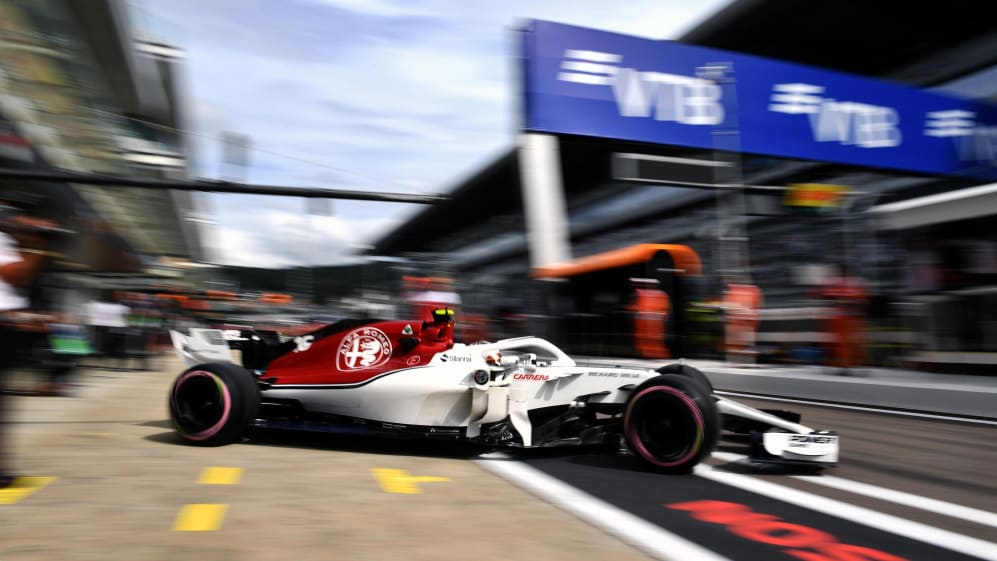 4. A bigger prize for the midfield
The tyre gamble is a big one because there is more at stake for the midfield teams this weekend. The pace shown by the top three teams all season has resulted in the top six positions often being out of reach without incidents taking place. But the host of grid penalties, especially those for the Red Bulls, have opened up the chance of a big result for the best performing midfield runners in the race.
While Ricciardo and Verstappen will look to fight their way through from the back of the field, reaching the top six is still a big ask given the amount of traffic both drivers will have to deal with. So fifth place is up for grabs for a midfield team, with Haas best placed to shoot for it with Kevin Magnussen starting from fifth, ahead of Esteban Ocon.
Charles Leclerc makes it three different teams in fifth, sixth and seventh, and all three of Haas, Force India and Sauber look closely matched. The start and pit stops will be crucial, so we could see some pretty aggressive racing taking place into Turn 2 with so many points on offer.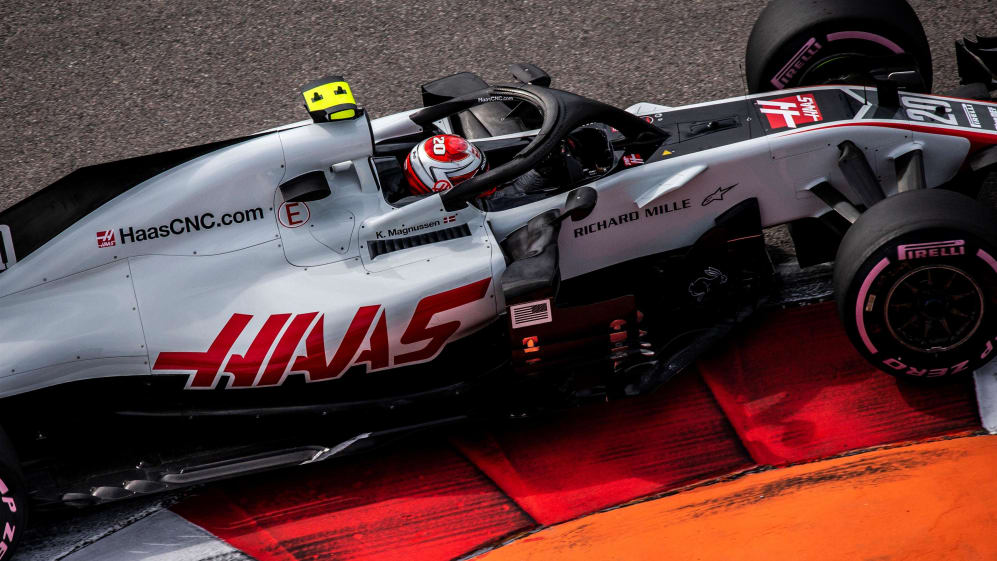 5. Will Bottas and Raikkonen play ball?
Two drivers who will not be expected to be aggressive – against their team mates at least – are Bottas and Raikkonen. With Bottas starting ahead of championship leader Hamilton, Toto Wolff admitted that Mercedes will have a decision to make over whether to impose team orders in order to maximise the final result with the title in mind.
"We are not in a part of the season where I would particularly enjoy two Mercedes racing each other in the front, as much as I hate to say that as a race fan," Wolff said. "But you need to calculate a little bit more at that stage.
"None of us actually like it, because we've seen it in the past from other teams, and we had the discussion with Nico [Rosberg] and Lewis. Lewis wouldn't want it because he wants to give it a go on his own, and Valtteri wouldn't want it because he needs that win that he didn't have this year. So it's a very tricky decision to make, and we will be discussing that tomorrow morning with both of them and, as always, come to a solution with buy-in of everybody."
Over at Ferrari, an even bigger question mark over team mates following orders surrounds Raikkonen, who showed in Monza that he was not willing to go easy on Vettel. That approach came just after Raikkonen learned he would not be racing for Ferrari next season, so it remains to be seen if he'll help the German should the situation call for it.
Watch highlights from qualifying for the 2018 Russian Grand Prix