Feature
What To Watch For in the 2019 Abu Dhabi Grand Prix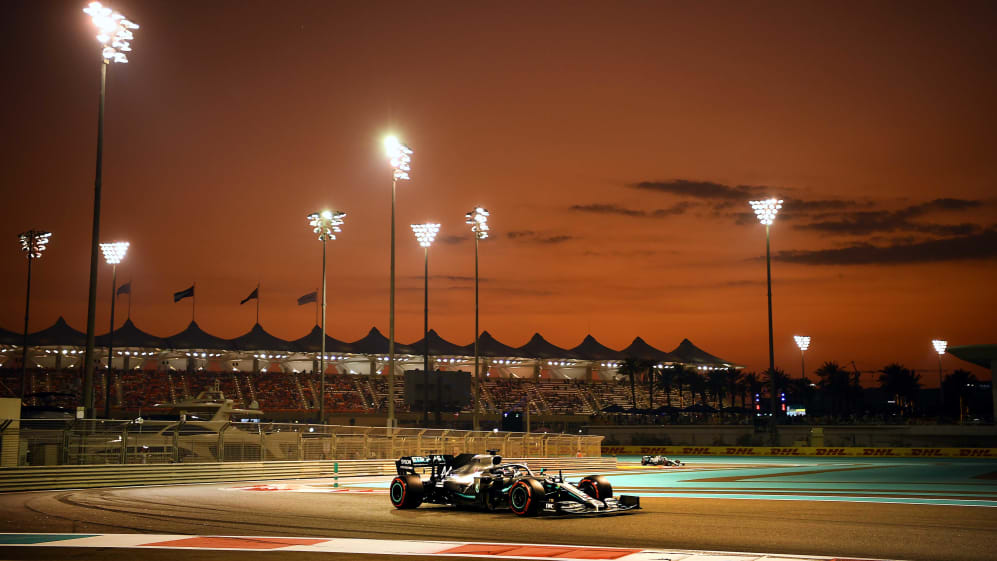 From another round of Hamilton v Verstappen to a potentially fractious Ferrari fight, and drivers scrapping for the title of 'Best of the rest' to a very fast car battling through the field, we highlight five key topics to keep an eye out for at Yas Marina…
Hamilton and Verstappen going head-to-head again
The pair fought for victory in Brazil last time out
The Brazilian Grand Prix was a thriller, and while the closing stages were brought to life by Safety Car periods, there had already been an exciting battle between Max Verstappen and Lewis Hamilton. Verstappen had to pass Hamilton twice on track – once due to losing position in the pits and the second on a Safety Car restart – and the pair were closely matched throughout the race.
Abu Dhabi has set the grid up perfectly for a re-match, with Hamilton and Verstappen sharing the front row at the final race of the season.
READ MORE: Verstappen aiming to apply pressure to Mercedes in bid for victory
The Mercedes has looked quick throughout the weekend so far, appearing better suited to the Yas Marina Circuit than Interlagos, but as Bottas' retirement showed in Brazil, the car is not bulletproof. Realistically Verstappen will want to get in front of Hamilton at the start to try and dictate the pace, but if he can stay close then reliability can always be a factor at the final round.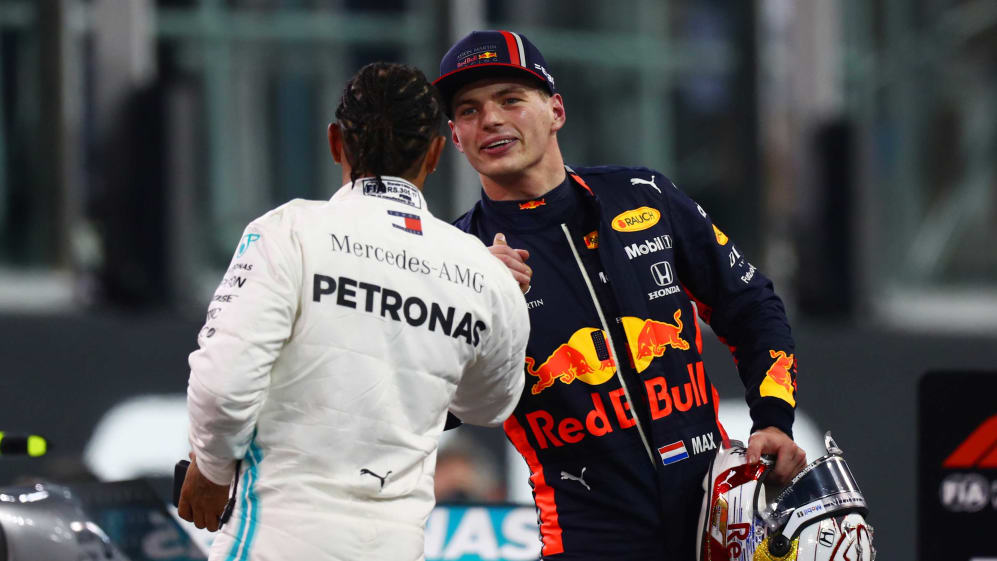 Ferrari drivers racing each other cleanly
Charles Leclerc and Sebastian Vettel collided in Brazil and start together on row two
Part of the drama in Brazil came from the two Ferrari drivers, who both retired after contact in the closing stages. The incident has been discussed and both Leclerc and Vettel insist they have a good relationship, but that will be put to the test in the race.
Leclerc starts from third and Vettel from fourth, but the pair are on different strategies. Vettel will start on the soft compound compared to Leclerc on the mediums, so the German needs to make the most of the faster rubber early on and that means passing his team mate, who is already unhappy at missing out on a final run in Q3.
Will Ferrari employ team orders or leave their drivers free to race – as was the case in Brazil – as their constructors' championship position is secure? If it's the latter, can they keep it clean or will there be a hangover from Brazil?
READ MORE: Leclerc ready to 'take risks' at the start in bid to beat Verstappen
Bottas trying to fight through the field
The Finn starts from the back of the grid due to a power unit penalty
So much of this weekend's race is set up by what happened in Brazil a fortnight ago, and in Bottas' situation it's due to his power unit. After retiring at Interlagos the Finn has had to take a new engine in Abu Dhabi and will start from the back of the grid as a result, and he also took a further fresh unit after reliability concerns in FP2.
With a new engine for just the final race, Bottas should be able to push his hardware more than anyone else on the grid, and he'll need to as he fights his way through the field. Bottas didn't show great judgement when colliding with Romain Grosjean in Friday practice but he has a massive pace advantage over many midfield runners and will start on the medium tyre after saving a set of softs in Q2.
Bottas is guaranteed second in the drivers' standings and Mercedes are constructors' champions, so he has nothing to lose…
The chase for best of the rest
Pierre Gasly, Carlos Sainz and Alex Albon could all finish in P6
There are a few driver positions still to be sorted out – the highest-placed one being P3 between Verstappen and Leclerc – but perhaps the more intriguing one is the fight for sixth in the drivers' championship.
Pierre Gasly and Carlos Sainz are currently locked on 95 points, with Gasly ranked ahead courtesy of his second-place finish in Brazil compared to Sainz boasting a best result of third in the same race. Albon has the fastest car but also the most ground to make up, as he now sits 11 points adrift after agonisingly missing out on points in Interlagos.
READ MORE: Sainz disappointed with final Q3 run as Norris edges McLaren qualifying battle
Between the two favourites, the equation is pretty simple: Sainz needs to better Gasly's result, and not lose more than 11 points to Albon, as long as the Red Bull driver is no higher than third. If Albon wins, either Sainz or Gasly will have to finish third to stay ahead of the rookie, or if Albon is second then they must finish sixth or higher.
Albon starts from fifth on medium tyres while Sainz is eighth on the softs – and while Gasly dropped out in Q2 and lines up in 11th place, he at least has a free choice of tyres, which he believes will give him the best chance of beating the McLaren driver.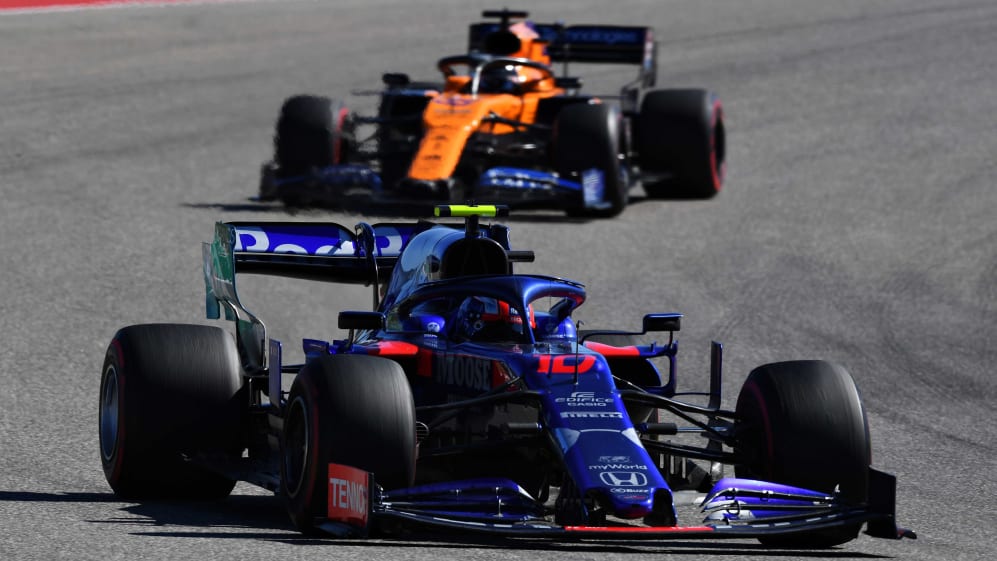 Constructors' positions to be secured
Renault and Toro Rosso are in the closest battle
While the drivers fight for pride, the teams have more riding on their final finishing positions because of the prize money that is involved. Gaining or losing a place can result in a difference of millions of dollars, so each position is taken very seriously.
Renault head into the race with an eight-point advantage over Toro Rosso, and with both drivers starting in the top 10. While the two Toro Rosso failed to reach Q3, the ability to pick their starting tyre could bring them into play, and the Red Bull junior team only needs to finish level on points with Renault to take fifth place in the constructors' championship, having had two podiums this year.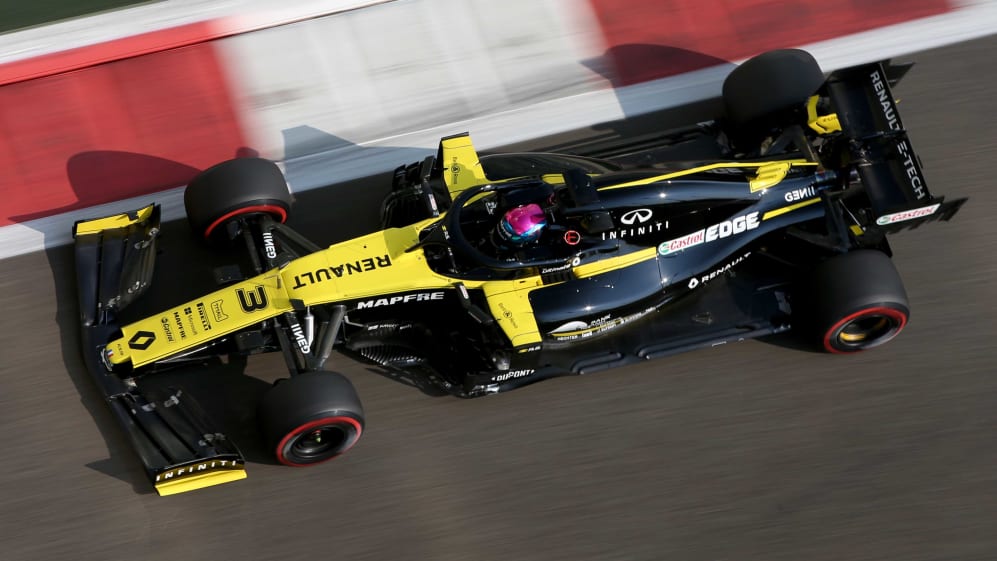 Daniel Ricciardo even admitted the focus has been on keeping Toro Rosso at bay this weekend, prioritising that over anything else.
Behind those two teams, Racing Point are 16 points adrift of Toro Rosso and lead Alfa Romeo by just 10 points. But with both Antonio Giovinazzi and Kimi Raikkonen struggling in qualifying and dropping out in Q1, it looks a tall order for Alfa to overturn that deficit.
Still, stranger things have happened, and with a maximum of 44 points available and Renault leading Alfa Romeo by 34, technically any one of the four teams mentioned above could finish in fifth place.