Feature
What To Watch For in the 2019 Brazilian Grand Prix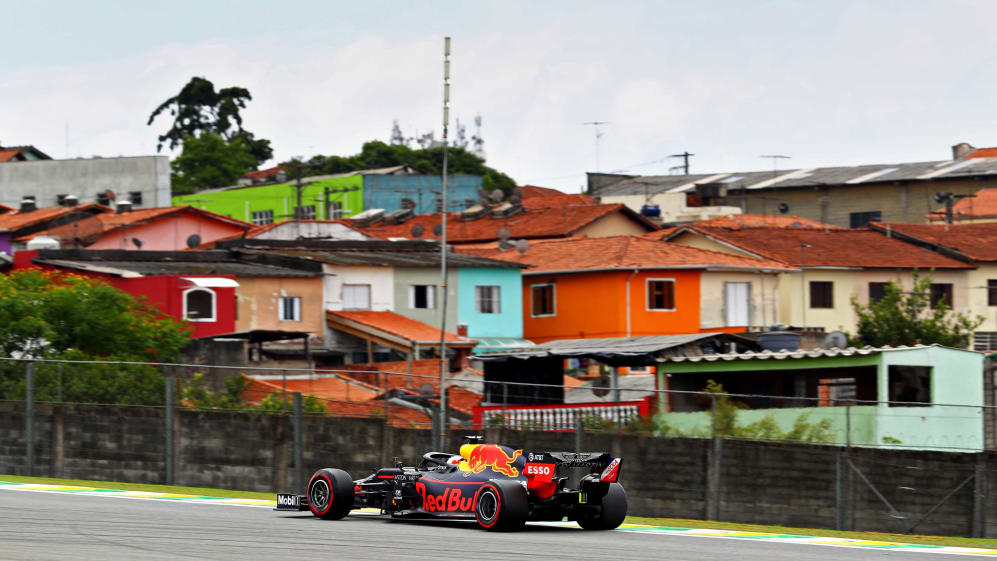 From no clear favourite between the top three teams to two fast cars out of position, and an extremely close midfield to a forecasted change in weather conditions, we highlight five key topics to keep an eye out for in Interlagos…
Three teams chasing the top step
Red Bull, Ferrari and Mercedes all feel in with a chance
We've been lucky enough to have a number of races since the summer break that have no clear favourite, and this weekend's race at Interlagos is no different. The key aspect has been Red Bull rediscovering some of their form, with Max Verstappen quickest in two of the past three qualifying sessions and starting from pole position here.
The Red Bull has always been a quick car in Brazil, with Verstappen so close to winning last year, but Mercedes looked strong on the long runs on Friday and Ferrari are also confident they have made improvements to their car during the weekend that should improve their race performance.
READ MORE: 'I can't tell you how excited I am' – Hamilton relishing fight for victory in Brazil
The opening sequence of corners will be crucial with the top three teams closely-matched, as we often see drama through the first three turns. The inside of Turn 1 becomes the outside of Turn 2 and then the inside of Turn 3, so positioning is crucial, but there are also opportunities into Turn 4 if you can pick up a slipstream.
With no title to worry about either, it could be elbows out that little bit more…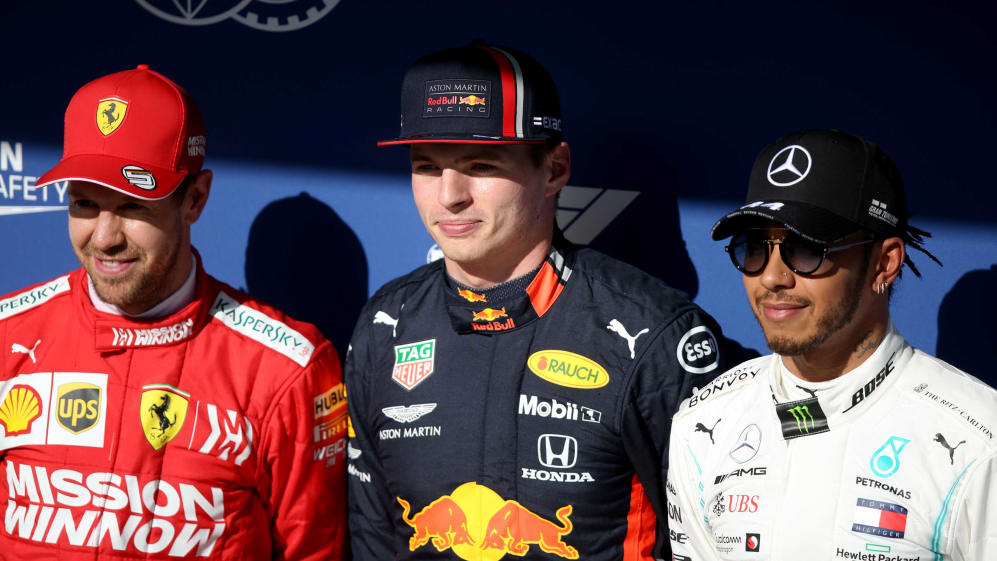 Leclerc trying to join the party
Charles Leclerc opted for a different strategy due to a grid penalty
Qualifying was a slightly strange session for Leclerc, as he had a 10-place grid penalty hanging over him for taking a new internal combustion engine this weekend. That didn't stop him from being extremely competitive, with the Ferrari driver frustrated that a mistake potentially cost him pole position.
But the knowledge of that penalty meant Leclerc opted for medium tyres in Q2 and will therefore start the race on that compound, giving him a potential advantage over those in the top 10 who are all starting on softs.
With the pace Ferrari have shown so far this weekend, Leclerc will still think he can get in the podium mix, but admits it will require him to be particularly aggressive in the opening laps to try and clear as many of the midfield runners as possible in order to not lose too much time compared to his main rivals.
READ MORE: Leclerc promises 'full attack mode' in race after 'disappointing himself' in qualifying
A midfield fight that's closer than ever
Qualifying saw drivers missing out on Q3 by hundredths of a second
It must be said, the midfield has been extremely close throughout this season, but the short nature of the Autodromo Jose Carlos Pace in Interlagos – the third-shortest track on the calendar – means the gaps are even smaller this weekend.
In Q2, just 0.15s separated the slowest car – Sergio Perez – from a spot in Q3, and on race pace things look just as tight for most. Pierre Gasly secured 'best of the rest' status on Saturday and starts from the third row for Toro Rosso, with the Haas pair of Romain Grosjean and Kevin Magnussen also in the top 10, separated by Kimi Raikkonen.
Haas were delighted with their work in qualifying but both drivers admit their race pace is likely to be a problem, having struggled on Sundays for most of this season. That gives confidence to the likes of Lando Norris and Daniel Ricciardo who start 10th and 11th respectively with a free choice of tyres – but getting that tyre call right (as well as the start) is likely to be critical given how closely-matched so many cars are.
READ MORE: Haas hail 'unbelievable' qualifying – but anticipate tricky race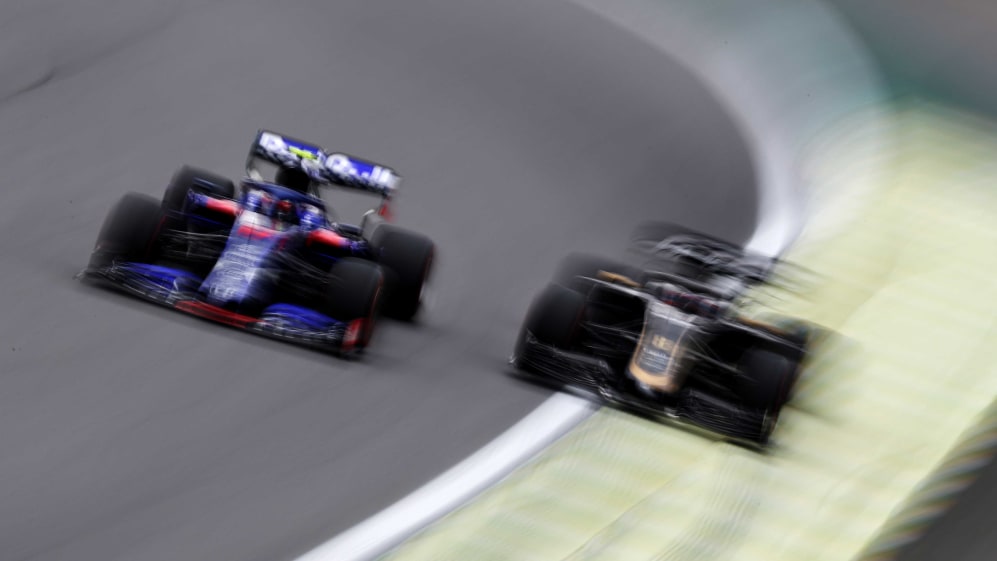 Temperatures climbing on race day
Teams don't have long run data in the heat but high track temperatures are forecast
FP1 was almost exclusively run on wet and intermediate tyres on Friday, and although it was dry for FP2, both air and track temperatures were low. The track temperature climbed a little on Saturday as the sun made an appearance, but Sunday is predicted to be comfortably the hottest day of the race weekend – and with little cloud cover high track temperatures are expected.
READ MORE: Gasly excited by race 'opportunities' after equalling Toro Rosso's best grid slot of 2019
The forecast suggests track temperatures could reach 50C, which would result in the hard tyre compound being more attractive to some teams. While all the running so far has pointed to a one-stop – starting on softs and switching to hards – being the fastest strategy, it could also result in a two-stop strategy with an extra stint on softs being competitive.
While the Haas drivers are already expecting a tough race trying to maintain their positions in the top 10, overheating tyres are likely to make that task even more difficult.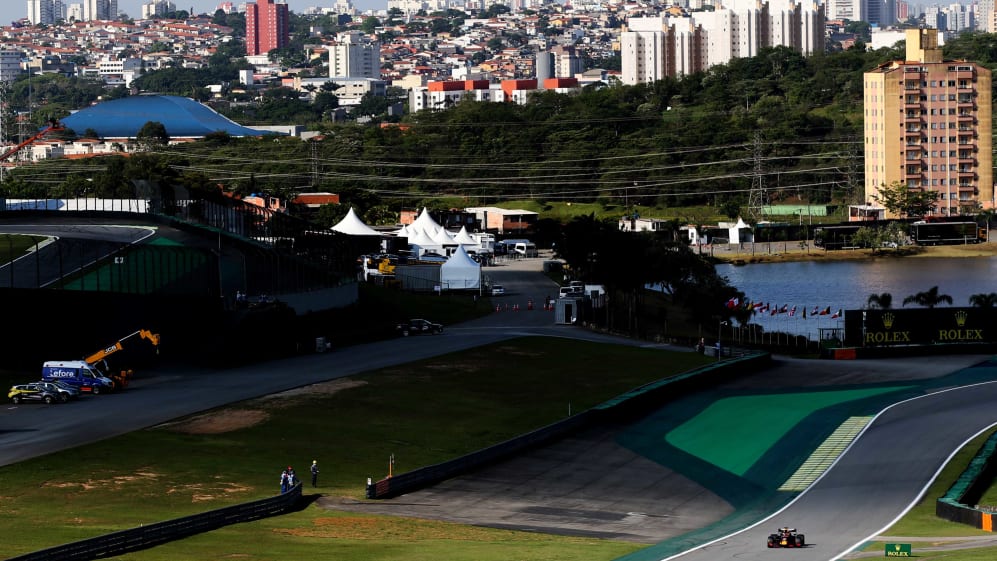 Carlos Sainz out of position
An ignition problem prevented the McLaren driver setting a time in qualifying
It has been rare to watch a Q3 session without at least one McLaren taking part in it this season, but Interlagos saw both cars eliminated early. While Lando Norris just missed out on the top 10 – but will nonetheless start 10th thanks to Leclerc's grid penalty – Carlos Sainz was hit by an ignition issue that forced him to abort his first run in Q1 and not return to the track.
McLaren have not enjoyed the same advantage over the rest of the midfield in Brazil as they have at some venues this season, and Sainz is priming himself for a difficult afternoon trying to fight his way through the field as a result.
READ MORE: Sainz predicts 'tough' race after engine issue in qualifying
"It doesn't mean tomorrow we can't make it back to the points, it just means it will be a lot tougher," reckoned Sainz. "Or tougher than Austria, for example, when it was a good one. It doesn't mean we can't do it. It means we need to do better."
While we've seen a number of impressive drives to lead home the midfield this season, Sainz will have to produce an aggressive performance to force his way into points contention.