'I can't tell you how excited I am' – Hamilton relishing fight for victory in Brazil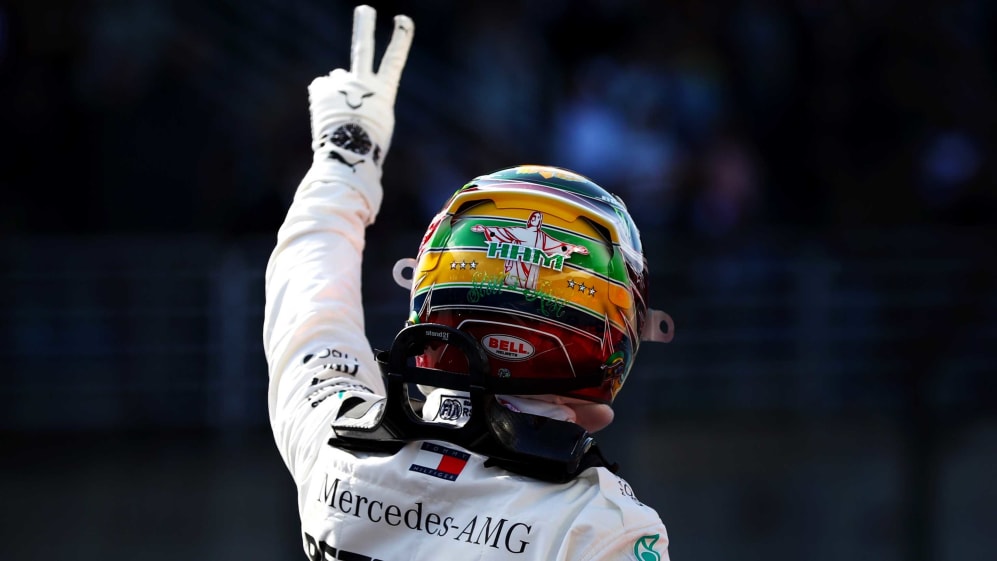 Just once in the last nine Grands Prix have Mercedes claimed pole position. And despite both Silver Arrows missing out on P1 on the grid once again in Brazil – as Max Verstappen swept to his second career pole – their record of five wins in the same time period was giving Lewis Hamilton and Valtteri Bottas plenty of confidence ahead of Sunday's race at Interlagos.
Hamilton led Mercedes' charge in qualifying, splitting the Ferraris and taking P3, 0.191s off Verstappen, while Bottas was P5, a further 0.175s back – with both drivers displaying some mild frustration at their lack of one-lap pace around Interlagos.
I couldn't believe the lap times of the others
"I was really happy with my lap," said Hamilton, "and it's interesting because I've looked back at the second half of the season, and I've split the Ferraris quite a lot, and while it's not been pole position or ahead by half a second, they've been really great laps. It's just there's not a lot we can do when we're down on power compared to others."
"Honestly, in Q3 I felt really good," added Bottas, "and I couldn't believe the lap times of the others, because I know there was maybe a few hundredths in there, but not more, in my car."
READ MORE: Leclerc promises 'full attack mode' in race after 'disappointing himself' in qualifying
Nonetheless, both Hamilton and Bottas re-emphasised that they were looking forward to demonstrating Mercedes' superior race pace on Sunday, with our analysis of Friday's data showing the Silver Arrows with a 0.2s and 0.4s per lap race pace advantage over Red Bull and Ferrari respectively.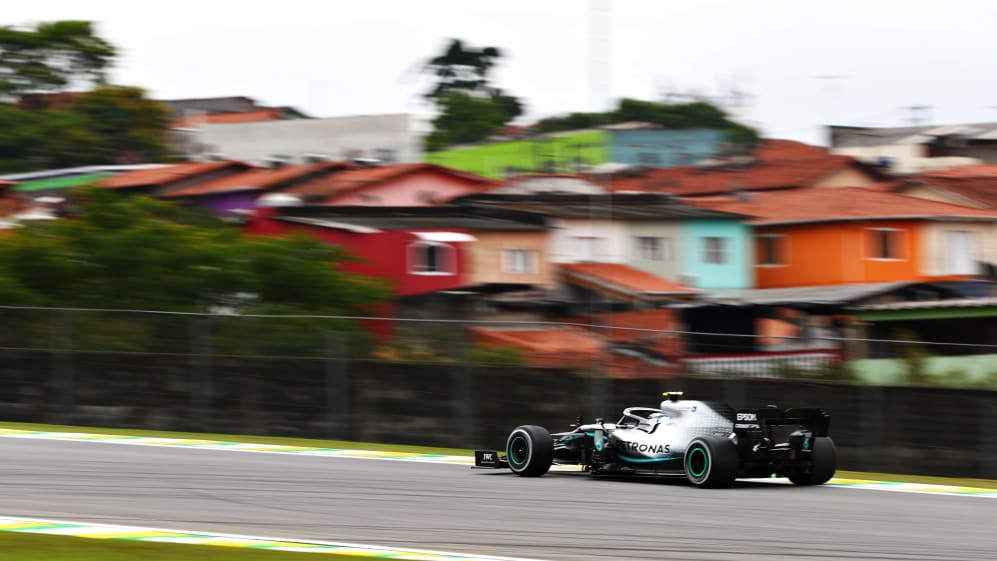 "We've been strong lately on Sundays, and I'm sure we'll find a way tomorrow as well," agreed Bottas. "We'll always keep optimistic. We've won races away from the first row and we're never going to give up on that. We've got a good race car, that's for sure, so I'm sure tomorrow we can have lots of fun."
Mercedes will find themselves up against two rivals with strong vested interested in winning in Brazil, however, Red Bull having lost out on victory last year when Max Verstappen tangled with backmarker Esteban Ocon, while Ferrari will be looking to claim their first win here since Felipe Massa's back in 2008.