Feature
What To Watch For in the 2019 Japanese Grand Prix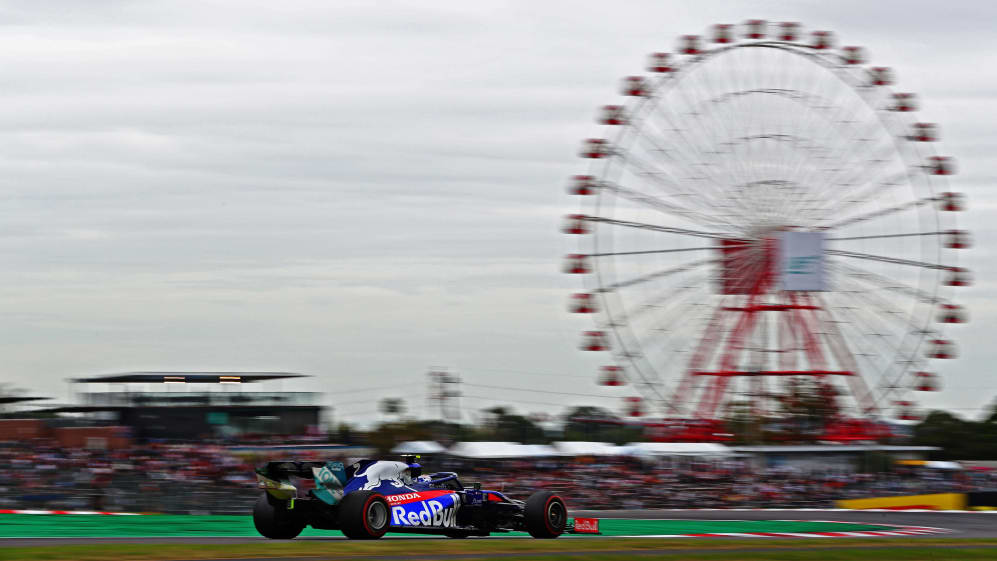 From a double helping of track action to an extra concern during qualifying, and a strategic headache due to schedule changes to a tight turnaround on Sunday, we highlight five key topics to keep an eye out for at Suzuka…
Qualifying and the race on the same day
Qualifying will take place on Sunday morning for the first time since 2015
That's right, do not tune in on Saturday in the hope of seeing track action from Suzuka. The race organisers have taken the decision to cancel all track action and close the circuit to teams, spectators and media, with Typhoon Hagibis set to bring strong winds and torrential rain to Japan.
There will be no FP3 this weekend as a result of the schedule change, so qualifying will kick off Sunday's track action at 1000 local time. Due to the time of sunset, the race start time is unchanged so when qualifying finishes at 1100 there will be just over three hours before the race starts at 1410.
READ MORE: How F1 is dealing with the threat of Typhoon Hagibis
It is the usual format for both sessions, but if the weather conditions prevent qualifying from being held then the order from FP2 will be used to set the grid order, which would mean Valtteri Bottas starting from pole position.
Assuming qualifying does go ahead though, look out for a shock or two in Q1. Drivers will not have driven their cars for two days and will go straight into qualifying on either a wet or very low grip surface. There will be no time to build up confidence.
Drivers wary of the cost of a mistake?
Any crash damage will need to be repaired in quick time
Qualifying on Sunday morning will make for a fast-paced day, but it also could lead to a change in approach from the drivers themselves.
Suzuka is an unforgiving circuit, with little in the way of run-off areas, and lots of gravel traps and grass waiting to punish any mistakes. A crash is rarely a small one around this high-speed venue, and so any errors during qualifying could put the drivers at risk of not making the race.
READ MORE: Friday Pace Analysis – Japanese Grand Prix
With just less than three hours between the end of qualifying and the pit lane closing, drivers will be aware that they can't afford to push beyond the limit in search of an extra grid slot for fear of not being able to race at all. On the other hand, if rivals are being cautious that could mean there is an extra reward available for a special lap…
Realistically, all of the drivers will be giving it 100%, but the cost of a mistake will definitely be in the back of their minds.
Strategy being tough to pick ahead of time
Teams need to use Friday data but have little time to set race strategy
While the drivers are facing a challenging Sunday, it's the same for their strategists. Quite often in this feature we highlight how different strategies could play out, with the starting tyre compounds for different drivers also coming into play.
With qualifying having yet to take place, the strategists can't make a decision based on their starting positions. Instead, they need to try and work out even more potential scenarios from Friday's long run data and then cover off the possibility of their cars starting from any one of the 20 grid slots.
As if that isn't enough, they need to do it without knowing which tyre they or their rivals will be starting on and the impact that could have. It's going to take a lot of guesswork, even on top of them carrying out thousands of simulations and hypothetical situations to try and be as prepared as possible.
Trackside Performance Analysis: The art of tackling Suzuka's Esses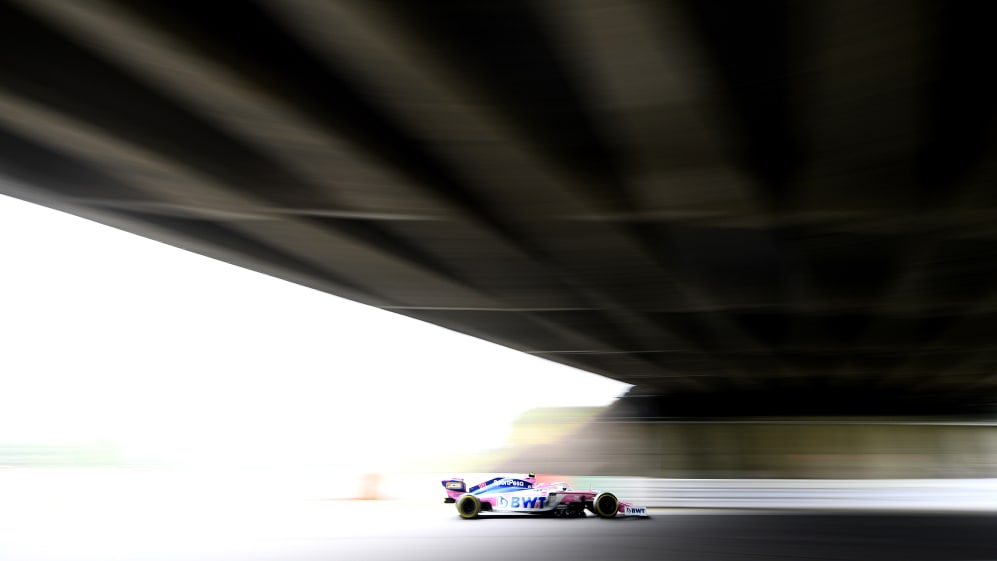 Early alarm calls
Team curfew will end at 5am on Sunday
Not only are fans and media told to stay away from the track on Saturday – with advice being for everyone to stay indoors – even the teams are limited in who can be present. Curfew started at 0030 local time on Saturday morning and runs through until 0500 on Sunday, meaning no operational staff can be at the track on Saturday.
And that means an extremely long and intense day for all of the teams, not to mention the rest of the support staff putting on the race. From a team perspective, the car seals will be removed by the FIA at 0700, allowing them to prepare for qualifying from 1000-1100.
READ MORE: Ricciardo says Renault 'better than timesheets suggest' despite 'tough' Friday in Suzuka
Post-qualifying scrutineering will take place for the next hour, and then assuming there are no mishaps that require repairs, teams must then submit oil tank levels and fuel quantities at 1210 before returning the dry tyres used in Q3 by 1330 – the time that the pit lane will open for the race.
And there's every chance that will all happen in wet and windy conditions on Sunday morning!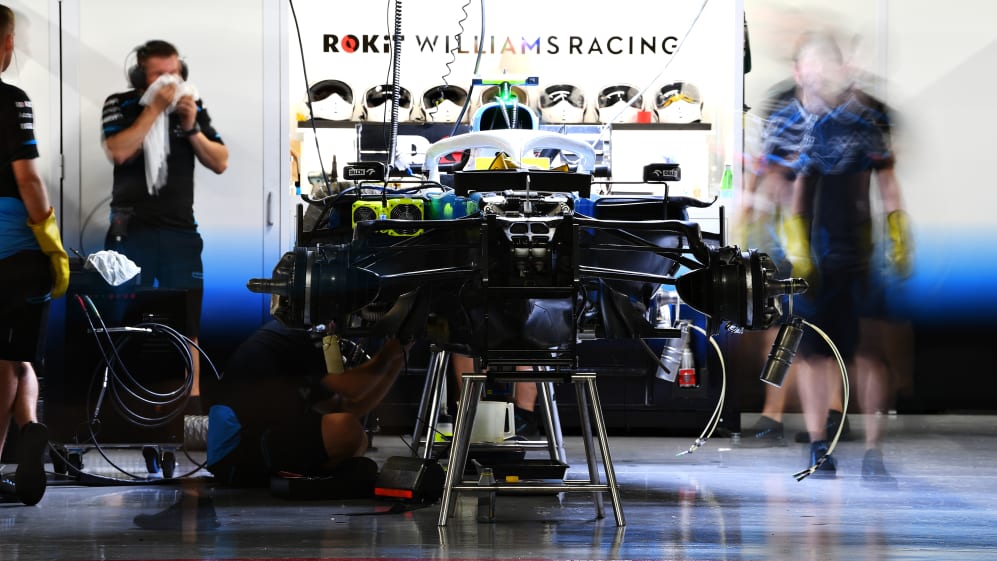 An amazing atmosphere whatever the weather
Japanese fans will still turn up in their droves
As we've seen from previous wet races at Suzuka, the weather will not deter the incredible Japanese fans that create such a special atmosphere at this race.
It's clear that if Saturday's action had not been called off they would have tried to make it to the circuit and braved the conditions in the hope of seeing cars on track, and everything possible is being done to ensure they'll still get that pleasure on Sunday.
They could be treated to a classic race, too, with a lack of practice running often leading to unpredictable results as the teams have had less opportunity to fine-tune their car set-ups for the circuit in stable conditions.
Mercedes finished one-two in both Friday sessions but if the home crowd are hoping for a Honda win, Max Verstappen was well placed in third place during FP2, while Sebastian Vettel also feels Ferrari have plenty of room for improvement. Three teams will be setting their sights on victory and all 10 will see opportunities as a result of the disrupted schedule.