Feature
Mercedes on the back foot and Norris on the front row – What To Watch For in the Austrian GP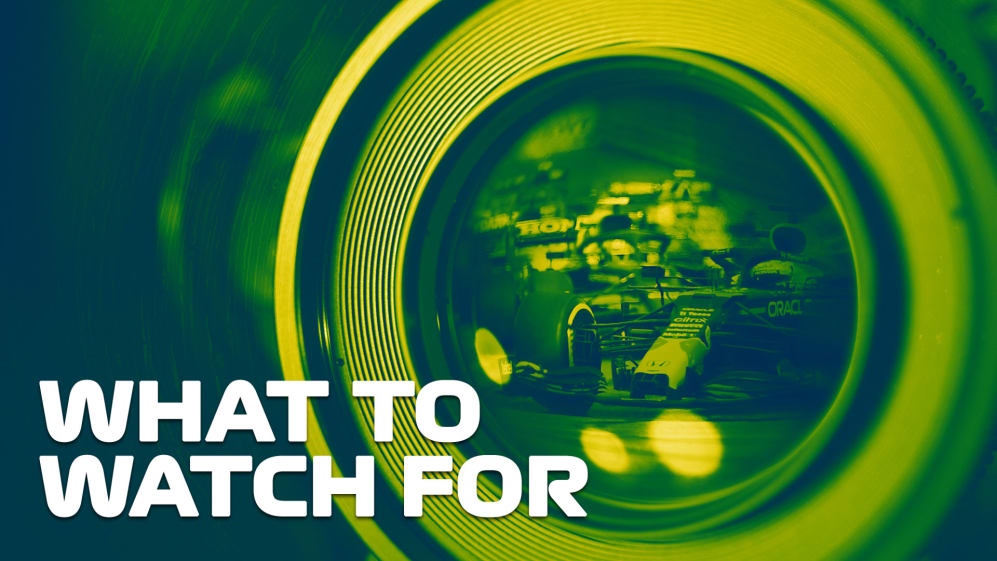 From Mercedes' struggles to Norris on the front row, and from Russell's search for points to a tougher tyre allocation, we pick out five key things to look out for in Sunday's Austrian Grand Prix at the Red Bull Ring…
1. Mercedes on the back foot
Hamilton and Bottas both start outside the top three
We've been used to seeing Lewis Hamilton and Max Verstappen lining up alongside each other on the front row this season, but there's a much bigger challenge facing the defending champion this week after Mercedes were beaten by two teams in qualifying.
Not only did Verstappen take pole position once again – his third in a row – but Lando Norris split the two Red Bull cars to secure a stunning second place on the grid. With Sergio Perez also ahead, Hamilton has two cars to clear before he can even think about trying to chase down Verstappen, and in last week's Styrian GP he was unable to mount a strong challenge from second.
READ MORE: Dejected Hamilton says beating Verstappen 'out of the question' as Mercedes suffer worst dry qualifying since 2017
Hamilton says the starting positions are simply a reflection of the Mercedes pace at the moment, so it looks like being a case of damage limitation for him on Sunday, as Verstappen goes in search of a fourth win in five races.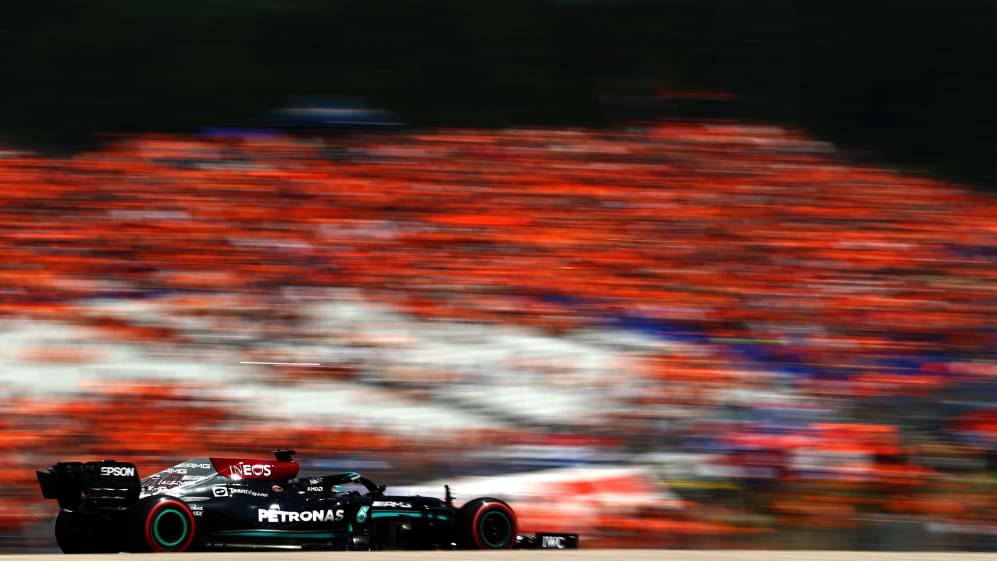 2. Norris' first front row start
*The McLaren driver came within 0.05s of his first pole *
McLaren have not qualified a car on the front row of a Formula 1 grid since the 2012 Brazilian Grand Prix, but Norris nearly ended that run in the best possible fashion as he was set for pole position right up to the final corner of his final lap. With Verstappen not improving on his second run, Norris was ahead for the majority of the lap but some understeer at Turn 10 saw him miss out by just 0.048s.
It's still a brilliant performance from the 21-year-old, who is in the form of his life this year and already has two podiums to his name. We outlined the chance of a third podium from third on the grid last week but on that occasion he had been outqualified by both Mercedes drivers and gained a position due to Valtteri Bottas' penalty. This time round, he's on the front row on merit.
READ MORE: 'I feel epic!' – Norris delighted to claim first ever front-row start after 'taking risks' to maximise lap time
The McLaren is a very quick car in a straight line and Norris is also on the medium tyre like the drivers around him, so he can fight that little bit harder than last week. A podium would be a massive result if Norris can hold off what are definitely stronger cars in race trim.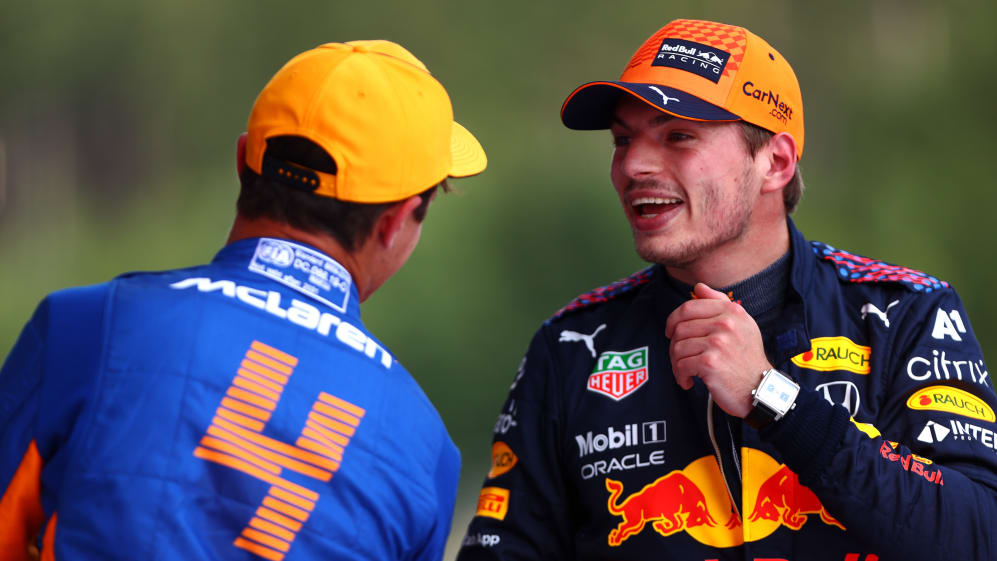 3. Russell seeking redemption
A first Q3 appearance for Williams came with the best strategy
A week ago, we were talking up George Russell's chances of scoring his first Williams points because he qualified 11th – giving him a free choice of tyres – and started one place higher due to a grid penalty. Running in the top eight in the race, he was left hurt by the "brutal" nature of racing as he was forced to retire with a power unit issue.
This time he's in even better shape, reaching Q3 for the first time as a Williams driver and on the medium tyre to make sure he's not facing a strategic disadvantage. He then outqualified an Aston Martin – beating Lance Stroll – to qualify ninth but will start from eighth as he again profits from a grid penalty.
READ MORE: 'Hyped' Russell says he hit 'another level' to seal P9 in Austrian GP qualifying
The Williams showed itself to be quick in race trim last weekend before Russell retired and he will have an advantage over both the AlphaTauris ahead of him as they start on softs, so Russell has a great chance to immediately erase the memories of seven days ago and chase his first top 10 finish for the team.
4. Tyre troubles
The biggest change from last week is tyre compounds
Back-to-back races at the Red Bull Ring proved exciting last season and there's every chance we'll be saying the same on Sunday evening, but in order to try and make sure the knowledge and data gathered last week doesn't make things too easy for the teams, there is a change in tyre compounds for this race.
You can read more about the specific strategic options in our strategy preview on Sunday morning, but in a nutshell the fact that it's a softer range of tyres being used means teams face a greater challenge in making a one-stop strategy work. Some will go for it, others will commit to a two-stop, and as we've seen in France it can be an extremely close call between which strategy works out best.
QUALIFYING REPORT: Verstappen edges out sensational Norris to take Austrian GP pole
And with three DRS zones at the Red Bull Ring, overtaking other cars in order to make up positions on newer tyres is definitely possible.
The majority of the top 10 start on mediums, but keep an eye out for the Ferrari pair who were just outside the top 10 in qualifying and therefore have a free tyre choice, having been extremely quick in race trim last week.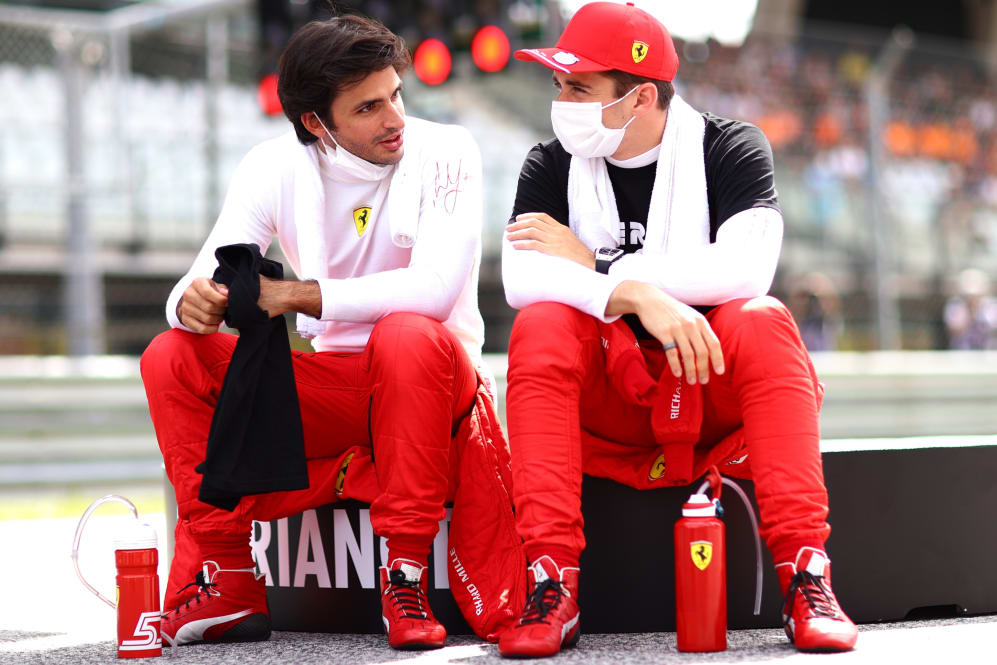 5. Rain (again)
The forecast still threatens wet weather
Yes, we're going to go there again, even if you're still hurting from our entry in this feature at the same time last week. Back then, we flagged up the potential for thunderstorms to hit the race, and we're doing the same now…
Of course, a week ago the rain avoided the circuit, but we did see an example of how quickly the weather can change in Styria. The risk of rain had dropped significantly but then a couple of showers sprung up out of nowhere really near the track, the first just missing during the race and the second starting to hit just as the race finished.
HIGHLIGHTS: Watch all the action from Austrian GP qualifying as Norris pushes Verstappen for pole
It's a similar forecast for the Grand Prix, with a risk of rain that was very high a few days ago but has since dropped, although more unsettled weather has already been seen during the weekend. If you want to know how unpredictable things can be at this track, just look at FP2, where the teams were keen to carry out as much running as possible on slick tyres even as there was some drizzle falling in the second part of the session.
It probably won't rain, but there is a chance…