Feature
Who gained the most positions – and British GP grid spots – in F1 Sprint?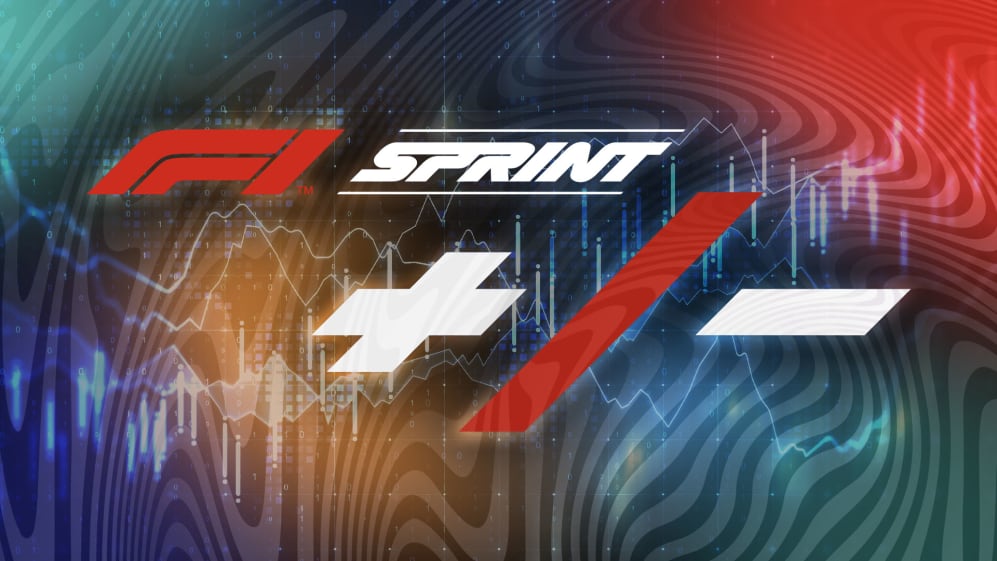 Max Verstappen wasn't too happy with the car in qualifying, as he was pipped to pole position by Lewis Hamilton, but he made up for it within the first few seconds of the Sprint with an electric launch that vaulted him into the lead.
Hamilton came back fighting, including trying an optimistic pass around the outside of Copse, but Verstappen was wise to the threat of the seven-time world champion – and then gradually pulled out a gap to convert the lead into three points, a one place gain, and pole position for tomorrow's British Grand Prix.

Lewis Hamilton said he did everything right with his start procedure, but didn't get the launch he would have expected as a result. He tried everything to get the lead back quickly, but lacked enough performance to get back ahead.
He pleaded for more power from his Mercedes team, as he tried to keep up with Verstappen, but ultimately lacked the pure performance to be a genuine threat and ended up one place down.
READ MORE: Hamilton baffled by 'terrible' start that saw him lose Sprint lead to Verstappen

Bold. That was Valtteri Bottas' approach to the first F1 Sprint, the Finn fitting a set of grippier – albeit used – soft compound tyres, while Verstappen and Hamilton went for the mediums in the hope he would have extra grip off the line.
It was worth the risk, but the gamble didn't pay off, as he started third and finished third. But he does take confidence from Mercedes' improved pace versus Red Bull as well as the way he managed the soft tyres through the 17 laps.

If you'd given Charles Leclerc the choice of starting the F1 Sprint fourth and finishing fourth, it's very likely the Ferrari driver would have bitten your hand off.
So it's no surprise he was pleased to hold position, after a busy opening lap, before comfortably pulling out a gap to the field behind and finishing just 3.776s behind a Mercedes in the shape of Bottas.

Lando Norris has a bit of an affinity with fifth and Silverstone, the Briton starting and finishing last year's British Grand Prix in that position.
And on Saturday at Silverstone, he grabbed that place once again, heaping the pressure on Fernando Alonso before nailing a cracking move on the Spaniard into Village.


Alonso was the star of F1 Sprint, the Alpine driver making the most of his fresh set of soft tyres to opportunistically make up six places to fifth at the start.
He knew life would get harder as his tyre began to expire, and while he lost positions to both McLarens, he still ended up four places higher than he started, for his highest grid spot of the year.

Sebastian Vettel was another driver who made progress in the Sprint, helped in part by Sergio Perez and Carlos Sainz dropping back, to end up with a net two place gain. He gave chase to Alonso, who was dropping back – but didn't quite have enough pace to launch a pass.
Nonetheless, eighth is his best grid slot of 2021 and he was pleased with the way the car handled his medium compound tyres.


Ocon rolled the dice with his starting tyre choice, as one of only four drivers to start on the soft tyre, and it paid off handsomely.
The Frenchman started 13th, and got through Pierre Gasly, while also benefitting from Perez and Sainz's woe to gain three places and 10th on the grid, which means for only the second time this year, both Alpines are in the top 10.

Sainz said he had a lot of fun in the F1 Sprint, but he'd have preferred it if that was fun with him making progress up the grid, rather than trying to claw pace back after he was the "victim" of a clash with Russell at the start.
The Spaniard dropped to 18th – having started ninth on the grid – but used some very impressive Ferrari pace to cut back through the field and rescue 11th to minimise the damage to just two lost positions.

Pierre Gasly was not happy with his AlphaTauri as he made no progress in Saturday's Sprint, the Frenchman starting and finishing 12th.
He said he spent 17 laps "just trying to stay on track" so unpredictable was the AT02 – and was at a loss to explain why the team haven't been able to get the car into the right window this weekend.

Kimi Raikkonen had nothing to lose after getting knocked out in the opening segment of qualifying, so bolted on a set of soft tyres and used them to good effect to make up five positions at the start.
He lost one to Gasly, but crossing the line 13th was still a net gain of four places – giving him his highest start of 2021.

Not great. That was Antonio Giovinazzi's assessment of his first F1 Sprint, the Italian suffering from wheelspin at the start to lose ground.
He recovered to 15th, but that was still one place lower than he started, as the Alfa Romeo driver said his pace was too similar to the cars ahead to overtake.

Yuki Tsunoda was perplexed as to why his AlphaTauri lacked straight-line speed, the Japanese driver losing a place to Raikkonen but benefitting from Perez's spin.
That meant he finished where he started, having tried but failed to pass Giovinazzi and crossing the line 0.342s adrift.

Nicholas Latifi was left lamenting his disappointing qualifying position as he simply lacked the pace to make any progress through the field.
He did benefit from Perez's slide, but finishing ahead of only the two Haas cars was not something he was understandably keen to write home about.

Mick Schumacher survived what he described as an "unfortunate" contact with team mate Nikita Mazepin to end his first F1 Sprint 18th, one place higher than he started.
The German comfortably had the pace to hold off Mazepin but finished 13 seconds adrift of the next best Latifi.

Mazepin was facing the wrong way within seconds of the start of the 100km race, the Russian hitting his team mate, which sent him spinning.
He got going again, but didn't have the performance to catch Schumacher, and ultimately ended up 19th – which was one place more than he anticipated courtesy of Perez's demise.

This was not Sergio Perez's finest moment, the Mexican having a poor start from fifth to run seventh and then losing the car out of Chapel, skating onto the grass but just keeping it out of the barriers.
He rejoined and made a little progress up the field – but he did not finish the race after the team told him to retire the car. That left him 15 places down on where he started and with an awful lot of work to do in Sunday's Grand Prix.
British GP Sprint Facts & Stats: Verstappen halts Mercedes run, and a new record for Raikkonen