Feature
Why 2022 is Aston Martin's first real test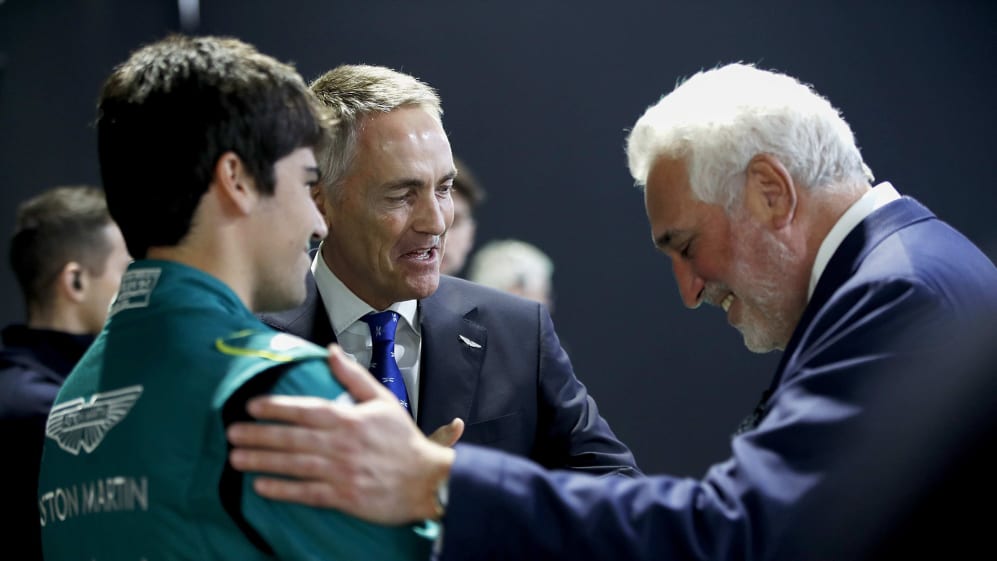 There was no Hollywood host. No appearance from James Bond himself. No drop-in from NFL legend Tom Brady. Aston Martin dispensed with the star-studded launch approach they used last year, and after a intro from owner Lawrence Stroll, the team slapped all the focus on their 2022 challenger in a very slick presentation.
The car on show – sat on the production line that rolls out Aston Martin road cars – was the real deal, with that exact model heading straight to Silverstone after the launch to allow for final prep before it hits the track for a filming day on Friday. In doing so, they will become the first team to get their 2022 car out on circuit.
READ MORE: Aston Martin reveal 2022 car with revised livery
The thinking behind the early launch and shakedown, says Chief Technical Officer Andrew Green, is that it will give them more time to iron out any creases that will have been created with these new generation of cars, built to sweepingly different regulations, before pre-season running at Barcelona.
It's a pragmatic approach – and one which looks to minimise the time spent in a garage trying to cure gremlins across just six days of pre-season running. And one which the team will hope can help them leap up the pecking order, after a disappointing 2021 campaign that left them seventh in the constructors' standings.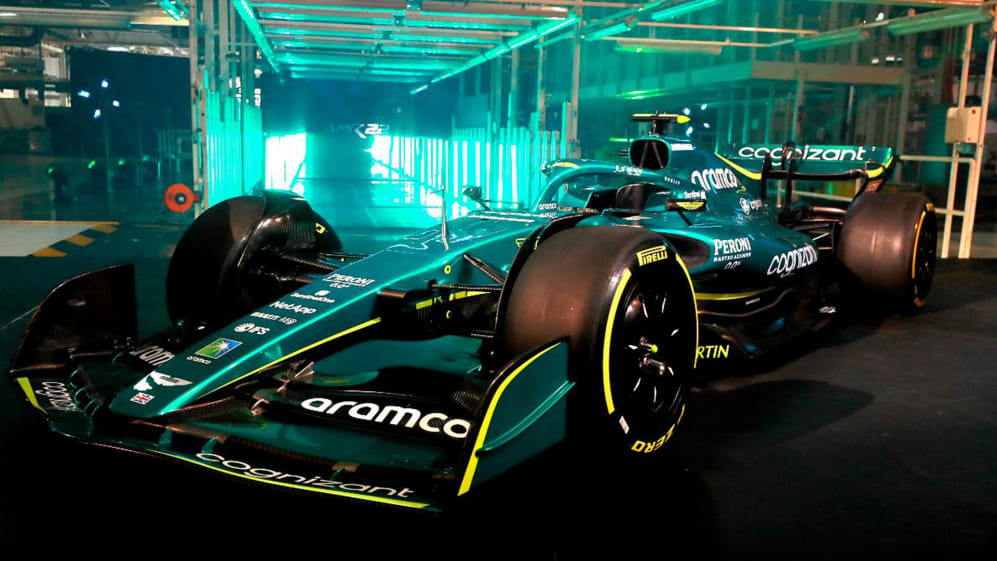 All teams started with a fresh sheet of paper when designing their concepts for 2022. For teams trapped in a development cul-de-sac last year, and thus unable to make any meaningful lap time gains because of the constraints, the new regulations are a welcome relief. Aston Martin are one such team.
Having pursed a low-rake concept, the team were hurt by the adjustments to the regulations surrounding the floor. Rather than pile resource into trying to find a way out of that hole, they turned off the development taps on the 2021 car with three quarters of the season still to go and accepted the rest of the year would be a slog.
READ MORE: 'For many reasons we should be better off this year' says Vettel after Aston Martin unveil new AMR22
They then flung all their time and resource into 2022, in the knowledge the design shackles would be removed. And that is perhaps why, as Sebastian Vettel says, this is Aston Martin's first real test.
While they are continuing a relationship with Mercedes that sees them take what is the class-leading engine plus the gearbox and rear suspension, the rest of the AMR22 is belongs to the Silverstone-based team's own philosophy.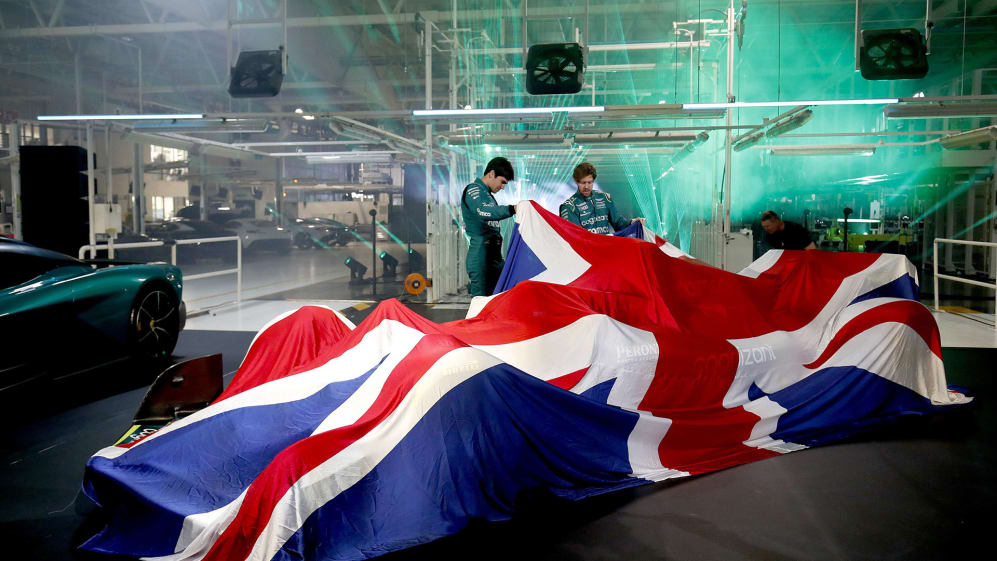 Armed with the financial firepower of their billionaire owner Lawrence Stroll, Aston Martin are well-placed to have the resources to develop their AMR22 quickly. Green and Performance Director Tom McCullough both said that understanding their car and reacting to problems or better solutions from others quickly will be key – while still spending money wisely, because of the constraints of the budget cap. That's something this team has long done well, having had to be frugal with their cash for most of their existence under different names.
READ MORE: Aston Martin tech chief Andrew Green reveals 'nerve-wracking' process behind 2022 car build
There will continue to be growing pains, as the size of the racing operation continues to grow – with Lawrence Stroll aiming to build a workforce that is on par with the likes of Mercedes, Red Bull and Ferrari. That means a lot of new faces are joining, including Dan Fallows from Red Bull who is set to join as Technical Director, and Mike Krack, who will join as Team Principal replacing Otmar Szafnauer, having previously headed up BMW's motorsport operation.
And then there's the new factory, which is set for completion in early 2023, and the creation of a new state-of-the-art wind tunnel – eventually giving Aston Martin the world class facilities that Eddie Jordan could only have dreamed off when he started the little operation as Jordan back in 1991. It will take time for that all to come online – and for the new faces to get acquainted with each other – but they are all sensible steps towards getting the team to the front.
There is stability to be found in the driver line-up, with both Sebastian Vettel and Lance Stroll in really good form on launch day. Both looked super relaxed, were seen joking with each other and when addressing the media, they looked fired up for the season ahead. The duo each have something to prove – but for different reasons.
Vettel's opening campaign with his new team was challenging, and while he turned a corner from Monaco onwards, having had to make up a lot of ground to settle in after very little running in testing because of unreliability, the German didn't deliver the kind of consistency he demands of himself.
WATCH: Aston Martin unveil their new AMR22
A sole podium in Baku – though it should have been two with second in Hungary were it not for a fuel infringement – was enough of a return. But he heads into this season with a year under his belt, a strong bond with his team – particularly his mechanics – and hope that this year he'll be able to hit the ground running to give him a stronger foundation to build on. His experience will be invaluable as the team look to develop aggressively and efficiently.
When asked about his future – his contract expires at the end of the year – Vettel chose not to give a definitive answer about his plans. But he did talk openly about getting used to spending his career in a car that could challenge for wins – and if he's not able to show he's a significant step closer to that this year, both in terms of his own form and the car, sticking around in F1 much longer may be unlikely.
For Stroll, he'll be in his sixth season this year – having already made it to a century of Grands Prix – and appears hungry to step it up this season. The team speak highly of him, with McCullough saying he works hard in the sim and with the engineers and even joking that he spends so much time in the factory, it might even be too much.
READ MORE: Two big questions for Aston Martin in 2022 – Will Stroll's masterplan start to pay off?
Lawrence Stroll has set an aggressive target of five years to become a World Championship contender – and this campaign will be year two. While the team stopped short of making predictions for the season, in part because teams only have simulation data and nothing from the track yet, a return to fighting at the top of the midfield will be the minimum requirement for their demanding boss Stroll.