Feature
Will the tight confines of Monaco be the place Hamilton and Verstappen's rivalry bubbles over?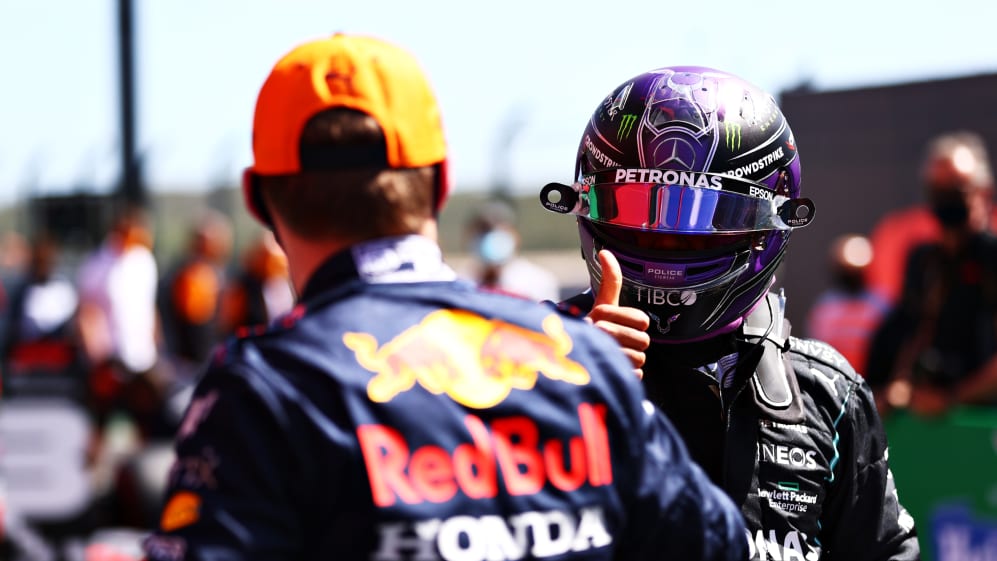 Daniel Ricciardo admitted he hadn't realised Lewis Hamilton and Max Verstappen had gone head-to-head in every race so far this season until he watched a video compilation of the four Grands Prix that showed them dicing with each other.
It's been quite the start to the year, with proper battles for the lead of the race between two drivers from two different teams, who are delivering a rivalry many have been hoping for over the last few years.
So far, Hamilton has had the edge in their battle, winning three out of four races. And so far, they've avoided coming to blows – either on or off the track. But in Monaco, there were the first signs of some tension between the two.
READ MORE: Hamilton says he's 'done well to avoid incidents' with Verstappen in 2021 – but doesn't rule out contact this year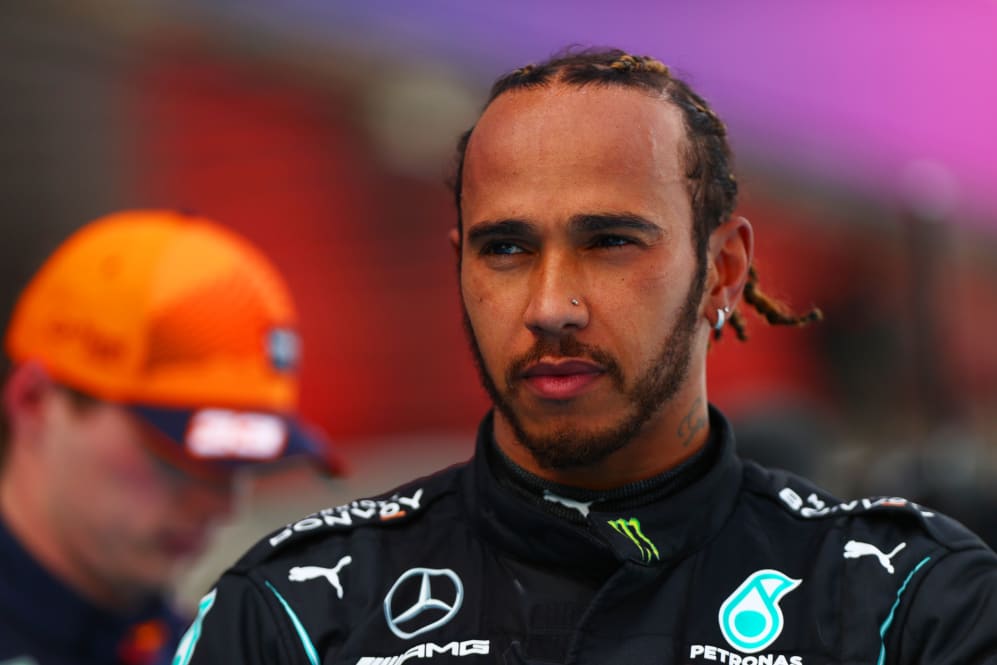 When asked about McLaren Racing CEO Zak Brown's comment that it was inevitable the two would come to blows at some point, Hamilton was very pointed in his response.
"I think I've done well to avoid all the incidents so far, but we've got 19 more [races] to go and we could connect… I think perhaps [Max] feels he has a lot to prove."
When Verstappen was made aware of that comment, he said: "I have nothing to prove. And avoiding contact, I think it goes both ways. So we have done well, that's true. But we race hard, we've avoided contact both sides."
READ MORE: 'I have nothing to prove' – Verstappen hits back at Hamilton comments, as he looks to turn Monaco form around
It's just a couple of answers to a couple of questions in a press conference, but there definitely feels like there is more of an edge to the two's rivalry right now, having started out very amenable to one another.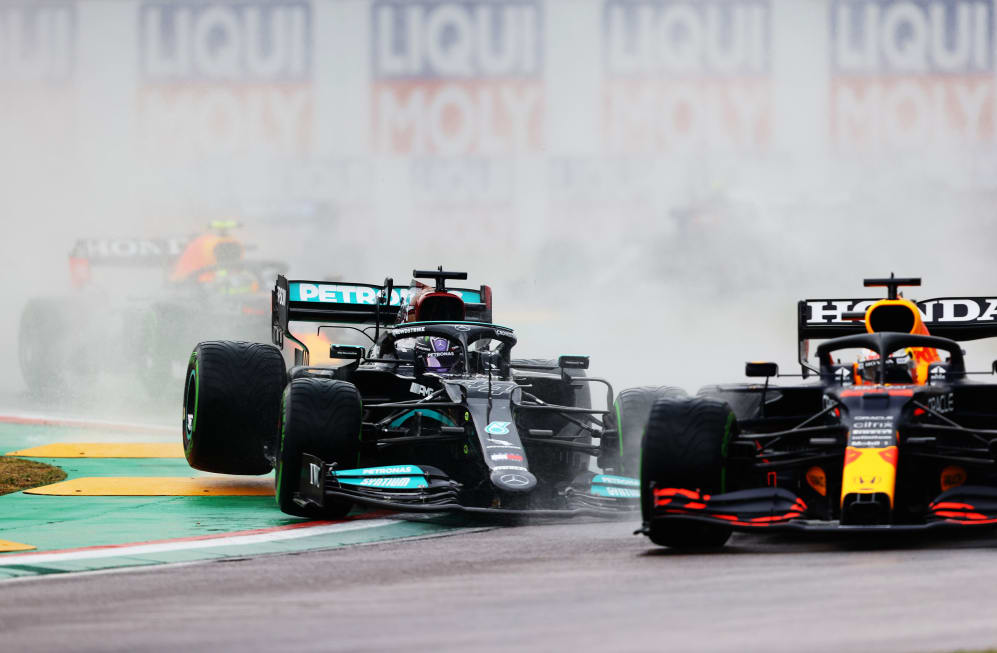 When I put it to Hamilton that Verstappen's performances this year – he's finished second to Hamilton in each of the Briton's three wins – had pushed him to another level this season, Hamilton replied: "I think I'm pushing myself to another level, nothing else."
So how does he do it? "It's just focusing on all areas. Naturally with the pandemic, adjusting to that, and implementing changes we are all having to make. Learning to extract more from yourself. I have more time to train, more time to focus, more time to be centred.
READ MORE: 'I need to make sure I peak in Q3' says Bottas as he looks to make up for missing out on 2019 Monaco pole
"Less distractions. It's being efficient with your work ethic, with your time, your dialogue with your engineers, how you're pushing the car forwards, how you're focusing on getting balance to qualifying.
"All these different things. Each year, I think working on being the more all-rounded driver. It's not about how much talent anyone has. In my mind, it's about how much work you put in."
There is no doubt that Hamilton puts the work in. He spends hours at the circuit, long after the track action is done, with his engineers trying to find the best way to tackle the weekend.
It's clear now that even if he is wary of the threat Verstappen poses, and potentially entertains the fact the Dutchman 13 years his junior is actually quicker, he still believes with 100% certainty that he can find a way to win.
It's why even if he finds himself going wheel to wheel with Verstappen again, he will have the confidence to push him hard but not too hard – and then yield to avoid an accident because he always feels he can get him back.
READ MORE: 'All the pressure is coming from myself' insists Perez as he targets first Red Bull podium in Monaco
That was the case in Spain, of course, with Verstappen snatching the lead from pole-sitter Hamilton, only for the latter to hunt the Red Bull down with an alternative strategy to snatch victory.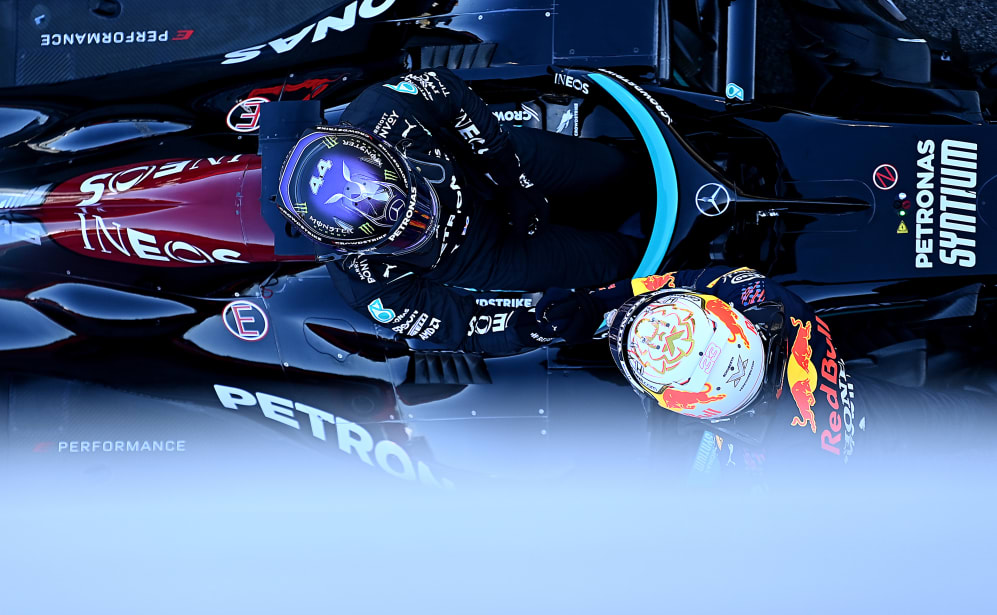 That won't be so easy to do in Monaco, with overtaking tricky, so qualifying will be super important. Hamilton reckons Red Bull are the ones to beat, while the Bulls are wary of the threat posed by Mercedes. It's been the same story all season. We'll get our first hint of which one is closer to the truth in practice on Thursday.
Verstappen needs a win in Monaco to halt the Hamilton momentum, the Mercedes driver having pulled out a 14-point lead in the title race.
READ MORE: 'If you're willing to take it to the edge then it pays off' – 2018 winner Ricciardo on the magic of Monaco
He'll need to buck his Monaco trend, though, as he has never stood on the podium in the Principality, let alone won the race. His best chance was lost in 2018 when he crashed in final practice, which robbed him of the chance to qualify. His then team mate Daniel Ricciardo went on to take pole and the victory.
All eyes, then, on this increasingly intense rivalry, as the streets of Monaco prepare to ring out to the sound of F1 engines once more.