Williams believe first points will help Sargeant after 'stunning job' in Austin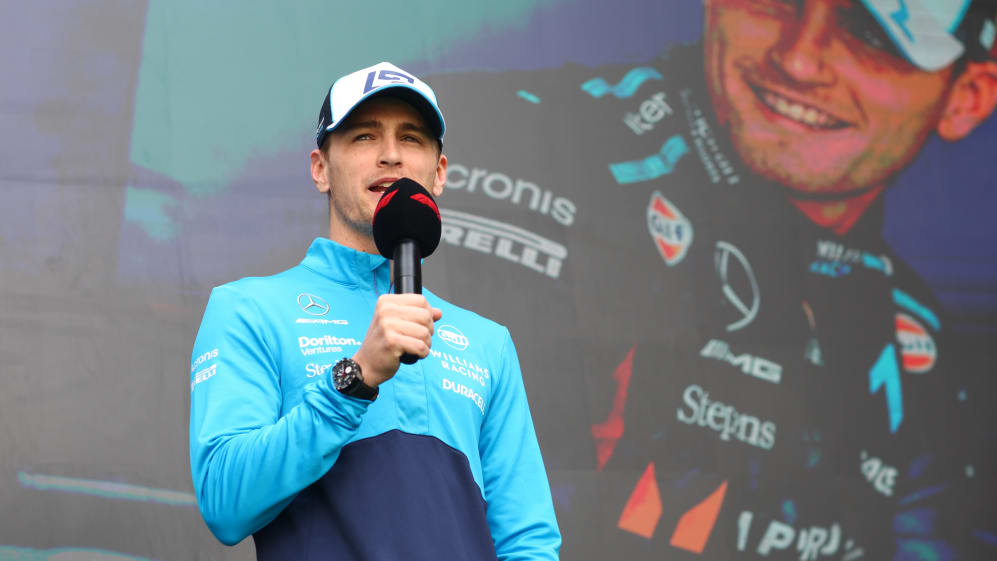 Williams' Head of Vehicle Performance Dave Robson believes Logan Sargeant has been given a "massive boost" by scoring his debut F1 point in the United States Grand Prix, with the American's performance in the race hailed as a "stunning job".
Sargeant had started the event in Austin from the back of the grid, meaning that only the Aston Martin and Haas duos – who opted to start from the pit lane – were behind him. He went on to work his way through the pack during the 56-lap encounter, eventually ending the day in P12 before being promoted to P10 after the race due to the disqualification of Lewis Hamilton and Charles Leclerc.
READ MORE: Hamilton and Leclerc disqualified from United States Grand Prix for technical breach
This marked a double points result for Williams, with Alex Albon going up to P9 from his original finishing position of P11.
When asked ahead of the Mexico City Grand Prix about how much of an impact the points had for Sargeant, Robson responded: "I think a massive boost. I think particularly because he actually drove a really good race on Sunday.
"It was obviously a bit of a shame that he didn't finish in the points as the flag dropped, but still, he deserved to be where he was, and actually very close to Alex, so I think for him personally he did a stunning job to get a point out of it.
"It means a lot to him, but just as importantly for all the people who work on his car tirelessly week in, week out, to get that point – that's such a massive difference between one point and no points that it lifts everybody. It's really good."
READ MORE: Sargeant reflects on breakthrough F1 point in Austin after Leclerc/Hamilton disqualifications
Earlier in the weekend at the Autodromo Hermanos Rodriguez, Sargeant voiced his hopes of continuing his points-scoring streak but admitted that he was unsure of how the FW45 would perform at the high altitude circuit.
On why the track poses such a challenge, particularly in terms of downforce and cooling, Robson offered an explanation.
"I think we're 2,200m above sea level here, so I think compared to the Red Bull Ring and Interlagos, the other two that are reasonably high, they're 700/800m I think," Robson said. "So [at] this altitude, the density of the air is so low, so the pressure is low, and that just means that for a given set-up on the car, we just don't generate anywhere near as much downforce.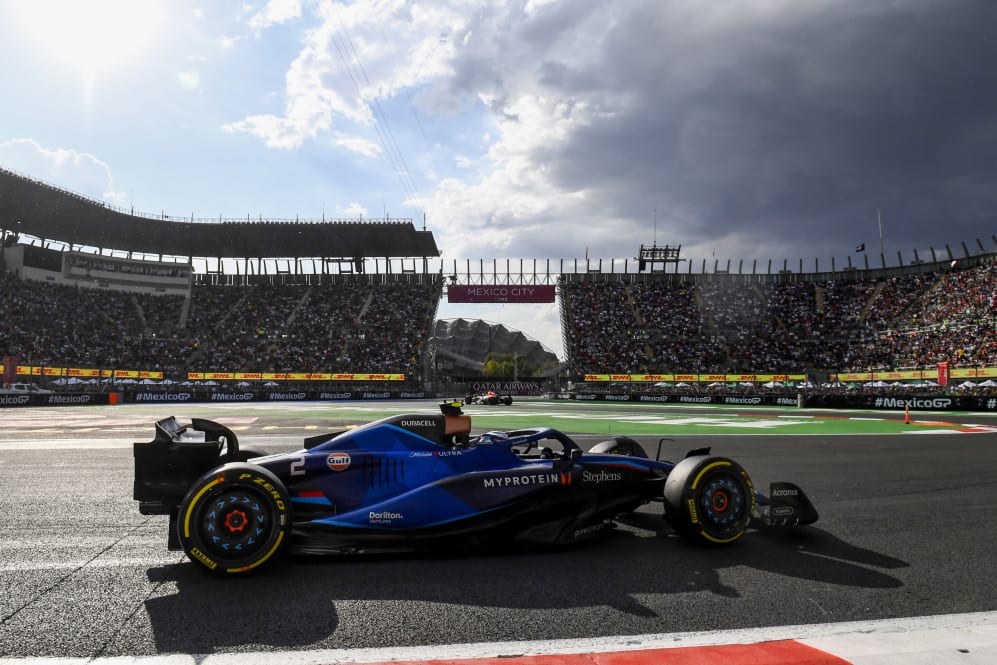 "I think we're running Monaco levels of downforce, so everything we've got, and actually the load on the car is less than we get in Monza. But on top of that, the cooling is a real problem, so the mass flow through the radiators and through the brakes is much less than it would be at sea level. We need to get more volume of air through to get the same amount of cooling, so you'll see everyone open up and just try and push as much air through the system as possible."
A number of teams opted to hand over one of their cars to a rookie for Free Practice 1 in Mexico, in line with the requirement that each squad run a young driver – defined as someone who has started no more than two Grands Prix – in two FP1 sessions per season.
READ MORE: Giving youth its chance – why we need the FP1 young drivers rule and who's doing what in 2023
While Sargeant's opening weekend in Bahrain counted for one of these slots for Williams, the Grove-based outfit still have one outing to fulfil, though Robson has said that the plan for this is still being discussed.
"We're still finalising that," he added. "Obviously we had the advantage of Logan's outing in Bahrain counting, so we've got plenty of time, four races left to decide how we use Alex's car for FP1. Once we finalise it all, I'm sure we'll let you know."