'You need to be brave in F1' – Binotto defends Ferrari strategy as he explains chasm to Red Bull at Spa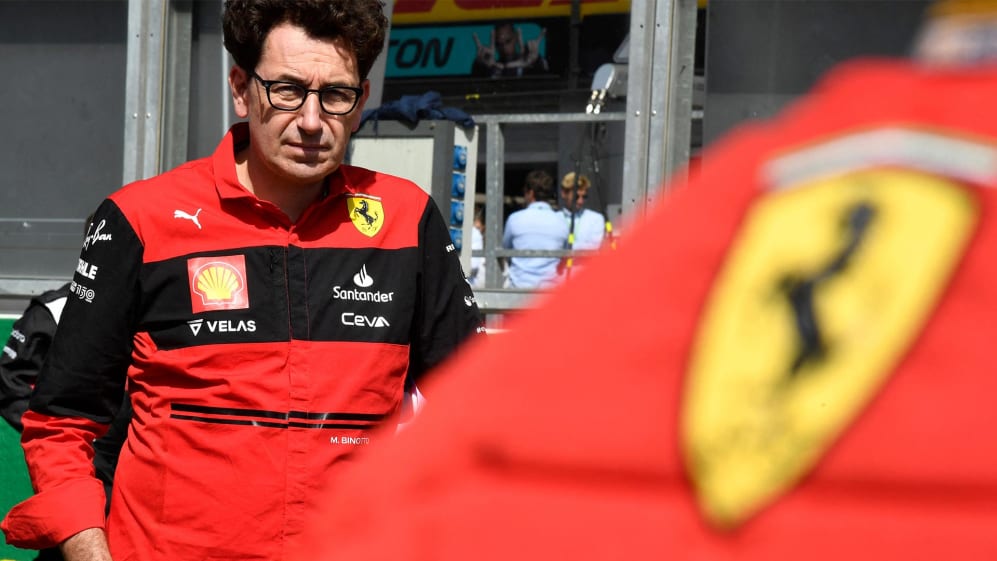 Ferrari have been a close challenger to Red Bull at most circuits so far this season. And Mattia Binotto was hoping that track characteristics at Spa were the root cause of the significant gap between the two teams in Belgium.
Max Verstappen was fastest in qualifying by over 0.6 seconds, and even with a power unit penalty was able to comfortably lead home a Red Bull one-two on Sunday despite starting from 14th on the grid. Ferrari started on pole with Carlos Sainz but faded to third, and had no answer to Red Bull's performance at Spa-Francorchamps.
"I think there has been a true difference between us and the Red Bulls this weekend," Binotto said. "If you look back, I think they have been slightly faster in Hungary on a tighter track with high downforce.
READ MORE: Leclerc demoted to P6 at Spa after pit lane speeding penalty – and admits title chances 'start to look very difficult'
"So overall, I think that simply the Red Bull is a faster car compared to what we've got in terms of efficiency, because at Spa you need efficiency from the aerodynamics and the power unit, but also we had tyre degradation that we need to look into, because they were stronger in terms of tyre degradation. So I don't think it has been an outlier – they are faster than us.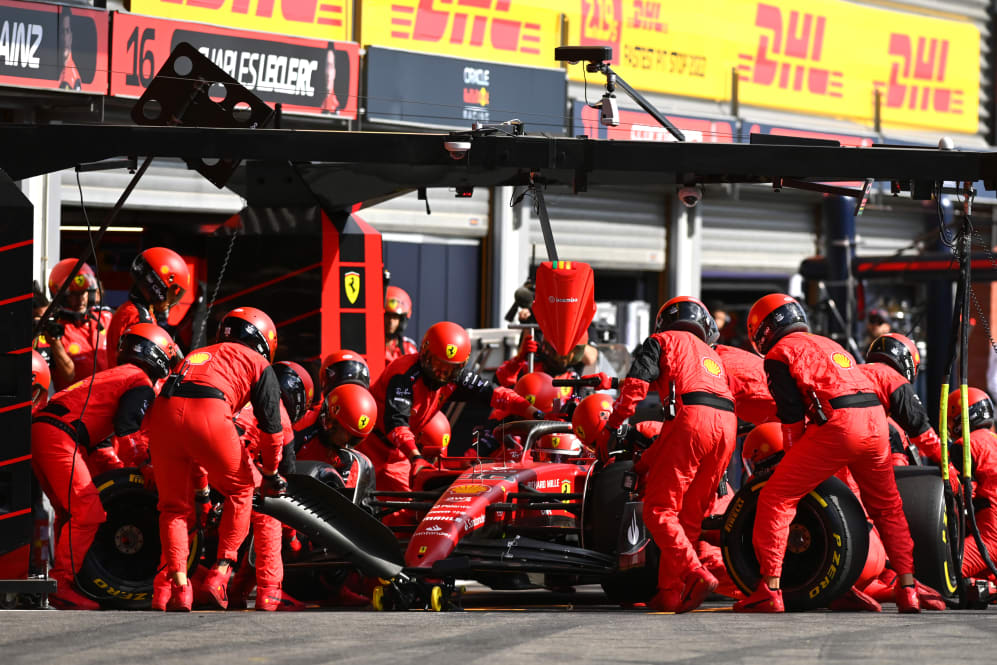 "What I am hoping is that certainly the gap we have seen today we will not see at the next races, because Spa has always been amplifying the gaps because it is a long track and whenever you have an advantage in terms of efficiency, it is amplified and very obvious in such a circuit.
"So, yes, we hope to be back in the next races, to be closer, while we still believe they have a slightly faster car. But tyre degradation has been the [biggest] element affecting the performance today, which we need to understand and address because it is very important for the next races."
READ MORE: 'Max was in a league of his own' – Verstappen's Spa win 'up there with the best we achieved in 2010' says Horner
The following race at Zandvoort features a very different track layout, with the narrow Dutch track giving Binotto hope that the two teams will be more closely matched, as he started to look ahead to next year's Ferrari.
"I think that next year's car will not be that different to the one of today because now we have got regulations that are quite prescriptive. Whatever we may understand and develop for this season will be for the benefit of next year, so understanding the weaknesses and trying to address them is a process that is always useful, and we continue to do so.
"Even if the gap [at Spa] was significant, I hope it will not be as big at the next races because of a different track layout. So we will go there and always try to fight for the best."
READ MORE: Red Bull 'were on another planet' in Spa says Sainz, as he implores Ferrari to improve for remaining Grands Prix
The Ferrari Team Principal was also confident in his team's ability to execute a clean weekend despite some minor blips in Belgium, viewing the late pit stop for Charles Leclerc – which triggered a speeding penalty that cost him a position to Fernando Alonso – as being unfairly labelled a strategic error.
"Obviously there is always a need to improve and there are lessons learned, which we are looking and reflecting. But if I look back at the season I think there is a lot of perception from outside about what are the truth and the reality. Sometimes we are not doing mistakes which have been perceived as mistakes.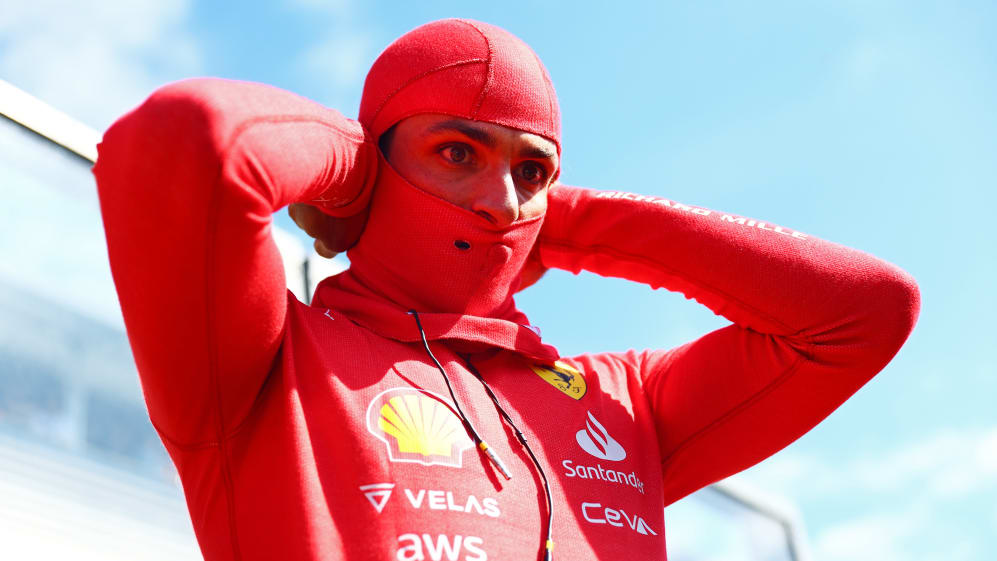 "More than that, if I look at and focus on [Sunday], I think the call to stop was the right call. You need to be brave in F1. There was an opportunity for us to get the fastest lap and there was the margin on Fernando to stop and to try to go for it. I think was the right decision.
"We knew it would have been very close to Fernando, it was just losing the position, but we knew we could have overtaken him back – we had the fresher tyres and that could have helped in terms of DRS and top-line speed on the main straight.
HIGHLIGHTS: Watch the action from the Belgian Grand Prix as Verstappen dominates to lead Red Bull 1-2
"Once again I think it was the right decision. Then we overspeed in the pit-lane. The reason we overspeed is simply we were borderline, I think it was 0.1kph [over] the average speed in the pit lane, just to be aware that… it was unlucky. We were not using our normal sensors measuring the speed because they had been failed during the overheating of the front-right due to the [tear-off] of Max.
"Our back-up strategy maybe was not so accurate. I think overall it has been an unlucky situation and we should not stop deciding to be brave to go for a fast lap when conditions are there to go for it."