Rosberg is only the third German to win an F1 title, following in the footsteps of Michael Schumacher and Sebastian Vettel.


Between them, that trio account for 12 of the last 24 drivers' championships. Before Schumacher, Germany hadn't won any of the previous 43 championships.


Germany now have three F1 world champions - the joint-second most in history, level with Brazil (Emerson Fittipaldi, Nelson Piquet and Ayrton Senna) and Finland (Keke Rosberg, Mika Hakkinen and Kimi Raikkonen).


Speaking of Keke, Nico's title triumph is only the second time in history that a father and son have been world champions. In total 13 driver-son combinations have raced in F1, but the only other duo to achieve the feat are Graham and Damon Hill.


Incidentally Keke, like Nico, won his title with the number 6 on his car.


 A full breakdown of championship crowns per country reads:
16 - Great Britain
12 - Germany
  8 - Brazil
  5 - Argentina
  4 - Australia, Austria, France, Finland
  3 - Italy
  2 - Spain, United States
  1 - Canada, New Zealand, South Africa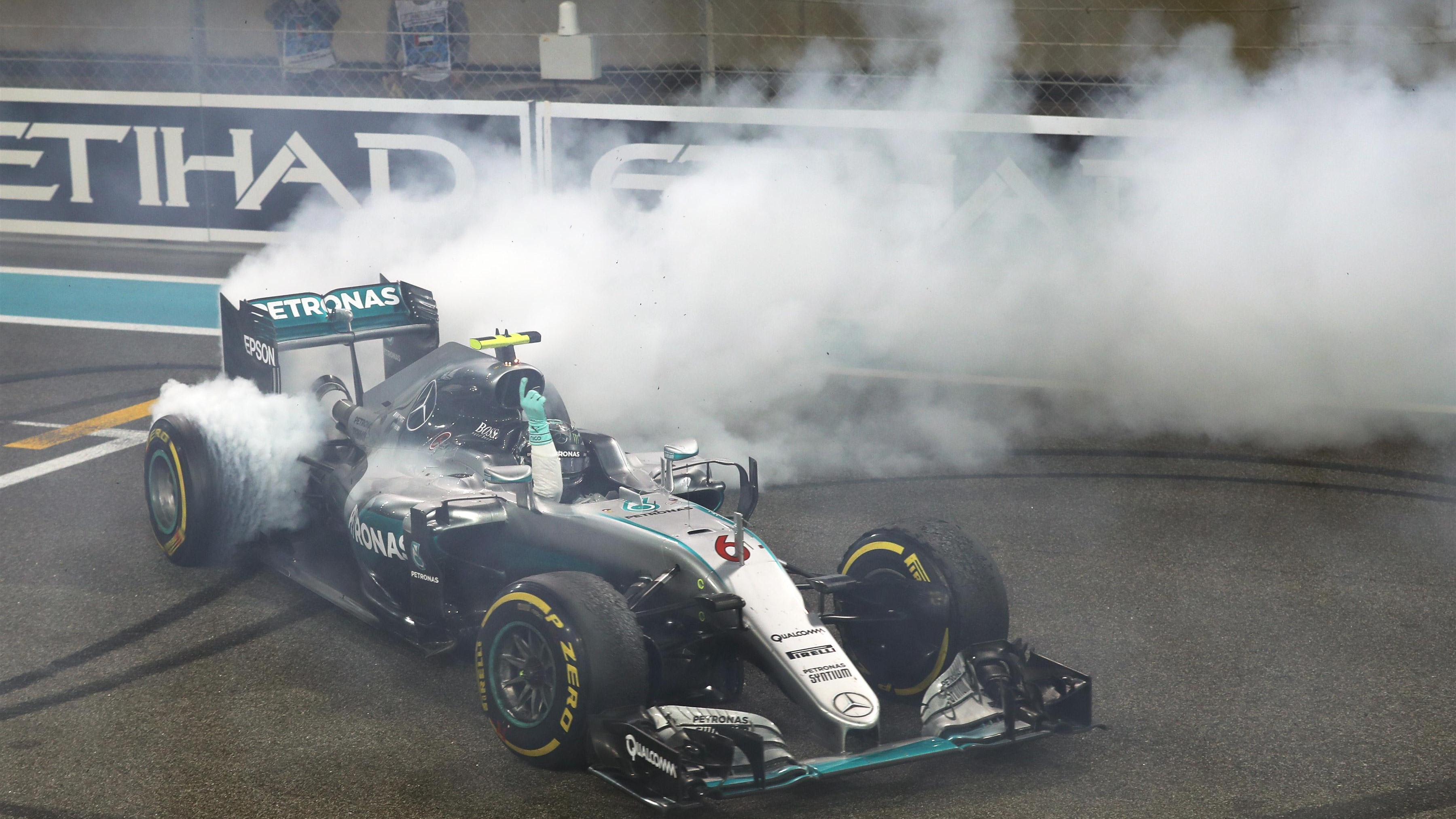 Rosberg had to wait for his title breakthrough moment: his record of 11 consecutive seasons before becoming champion is the second longest in history, behind only Britain's Nigel Mansell, whose crowning triumph came during his 12th full year in the sport.


Rosberg has also contested 206 Grands Prix in total - the highest number of career starts before becoming champion. Next up on the list is Mansell, with 176. Jenson Button and Kimi Raikkonen also feature in the top four in this category, achieving their first championship crowns after 169 and 120 starts respectively.


The Mercedes driver's domination this season has been remarkable. Of 1,268 racing laps, he has spent 957 - or 75 percent of his season - inside the top three.


In addition, he has only spent 13 laps all season outside of the top 10. That's still some way short of the all-time record, though, which belongs to Michael Schumacher - during his triumphant 2000 campaign, Schumacher didn't spend a single lap outside the top eight.


The foundation for Rosberg's success was laid in the early stages of the season, as he took four straight victories. In that period he led 186 of a possible 223 laps - meaning he led for 83 percent of the time.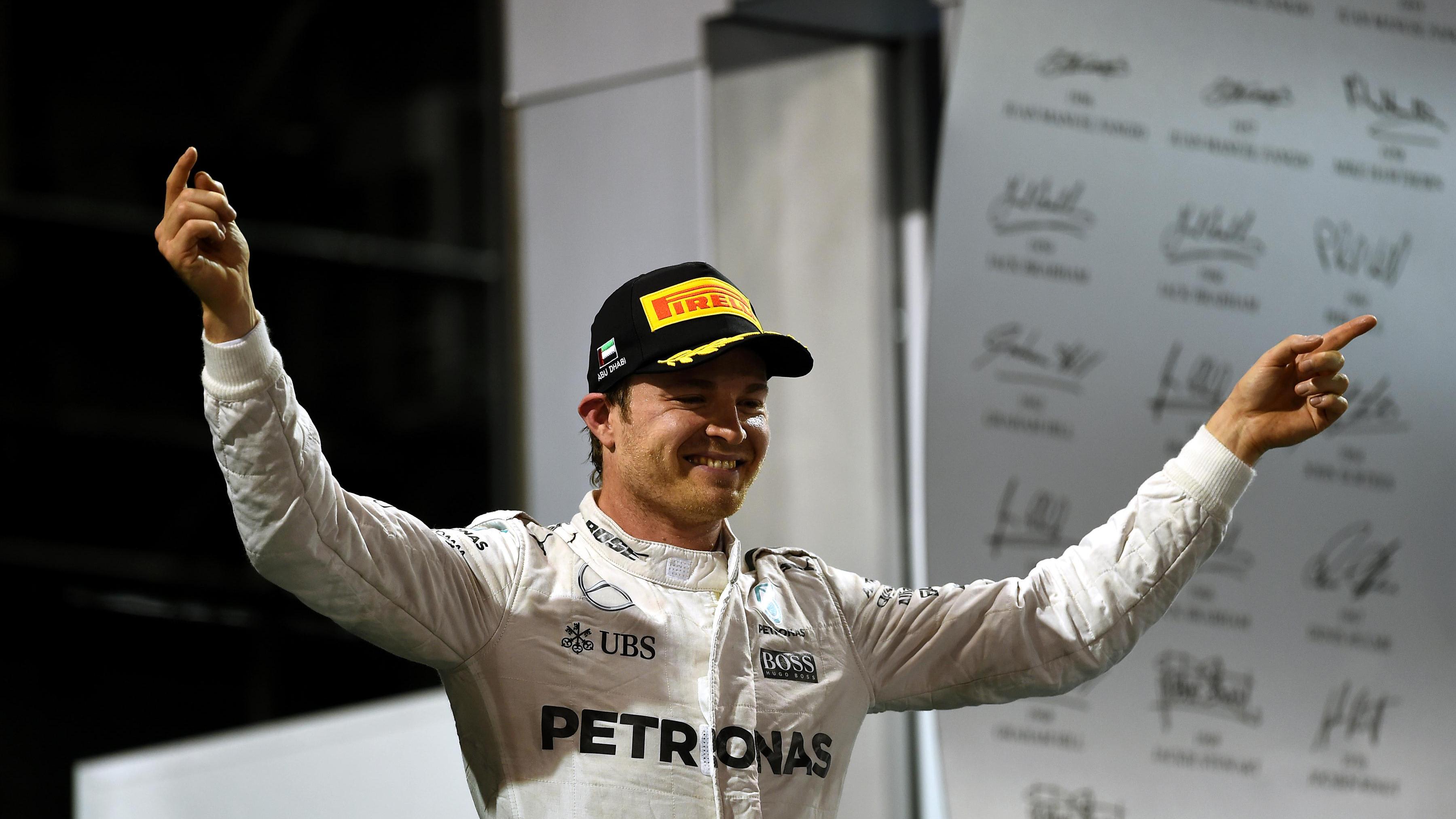 While he couldn't maintain that sort of supremacy for the whole season, Rosberg still has nine wins to his credit this season - one fewer than team mate Lewis Hamilton. Michael Schumacher and Sebastian Vettel currently share the honour for the most victories in one campaign with 13.


That tally of 9 victories gives Rosberg another accolade - he has now improved in each of the last five years in terms of race victories and podiums during a season. In 2011 he missed the podium completely; in 2012 he triumphed once and took two podiums; 2013, 2 wins and 4 podiums; 2014, 5 wins and 15 podiums; 2015, 6 wins, 15 podiums; and 2016, 9 wins and 16 podiums.


Mercedes' performance over recent seasons is similarly impressive. In fact they are just the fourth team in history, after McLaren, Ferrari and Red Bull, to have won the drivers' title in three consecutive seasons.


And speaking of Mercedes, Rosberg is now the Silver Arrows' third world champion, after Lewis Hamilton (2014, 2015) and Juan Manuel Fangio (1954, 1955).


And finally, this was the third time in history that the title has been settled in Abu Dhabi.