Winners
NICO ROSBERG
Where else to start than with the man who dominated the early stages of the season, stood tall when the pressure was piled on, and then walked away from the sport as a reigning world champion?
Despite his remarkable successes this year and indeed throughout his career, there are some who question whether Rosberg is a worthy champion, who look to diminish his triumph. To them, the statistics are the best answer.
Rosberg leaves F1 racing having qualified on the front row for 27 straight races - a record that encompasses the entirety of the 2016 season (he started sixth in Austria, but only after a five-place grid penalty). That consistency shouldn't be underestimated - the last drivers to achieve something similar were Damon Hill in 1996, Alain Prost in 1993, and Ayrton Senna in 1989…
Nor should it be overlooked that Rosberg spent more time inside the top three, top six, and top ten than Lewis Hamilton or any other driver; nor that, just as it looked like Hamilton had taken control of the title race, Rosberg fought back to wrest control once more.
Baku and Singapore were perhaps the crowning moments, but this was a title years in the making: indeed Rosberg has improved his record for the last five straight seasons, a clear upward trend that finally culminated in the most prized silverware in motorsport.
Whatever your reaction to his decision to retire - and there has been reaction aplenty - his presence, and his competitiveness, will be sorely missed in 2017.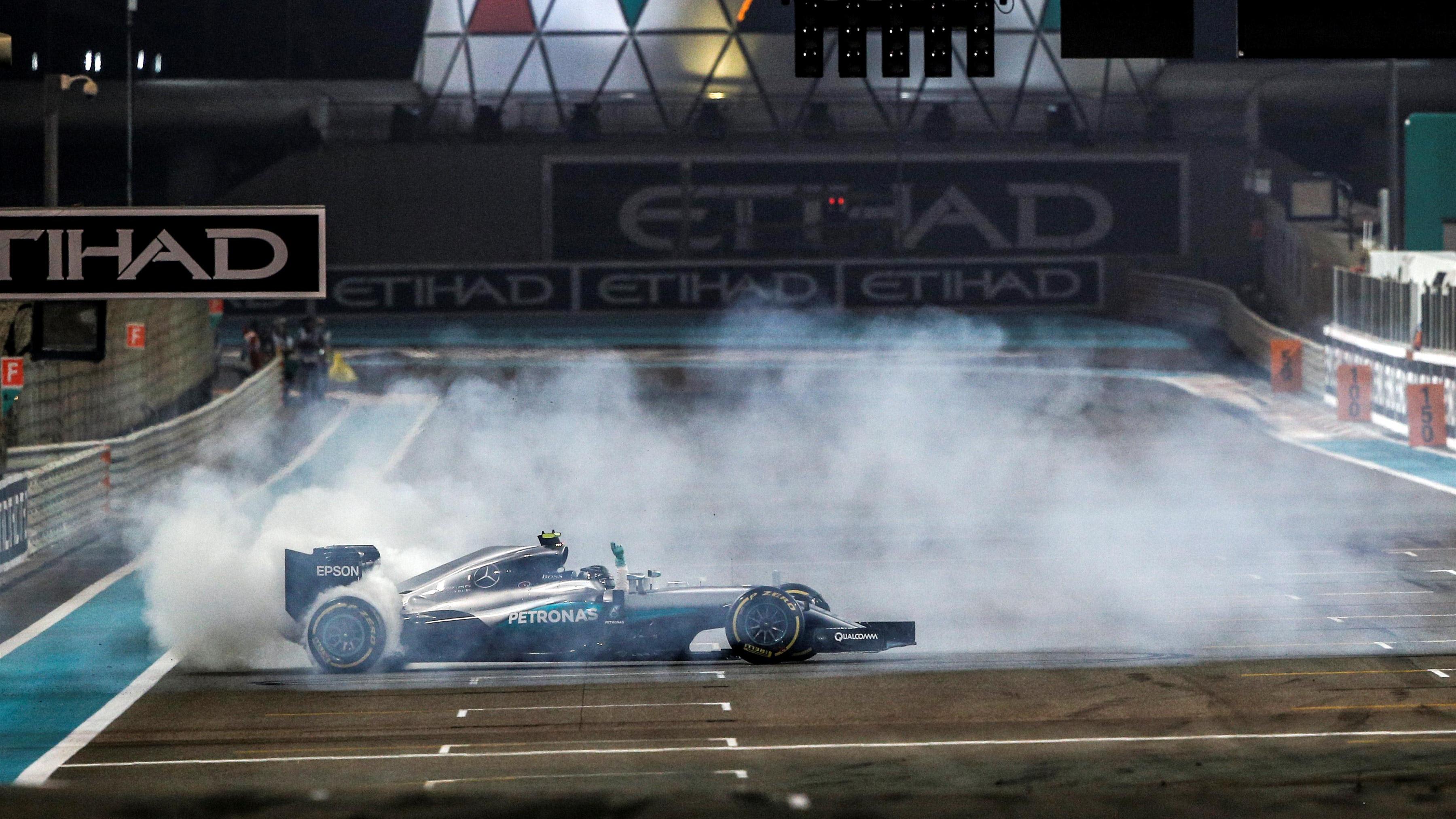 ROSBERG VS HAMILTON
From teenage foes in karting to world championship rivals, Hamilton and Rosberg have now shared more podiums than any other duo in F1 history. That they won't add to it in 2017 is undoubtedly a shame, but theirs is a rivalry nevertheless set to go down as one of the all-time greats.
THE RECORD BOOKS
Historical feats came in spades in 2016. Max Verstappen, of course, accounted for many - the first man from the Netherlands to win a Grand Prix is also the youngest in history (and the youngest race leader to boot). 
Lewis Hamilton was the other main man - this year he moved past Alain Prost and into second on the all-time win list on 53, behind only Michael Schumacher on 91. Hamilton also became only the third man - behind Schumacher and Prost - to reach 100 F1 podiums. And victory in Brazil made him a Grand Prix winner on 24 different circuits - an outright record.
Jenson Button meanwhile became only the third man in history to reach 300 Grand Prix starts.
And there was a record of a different nature, too - on two separate occasions every single car reached the chequered flag. That's only happened five times in history before, a testament to the astounding capabilities of our current teams.
HAAS
The best maiden season by any team in the 21st century. There were inevitable teething problems, of course, but 29 points and eighth in the constructors' championship was a superb achievement for the new US squad.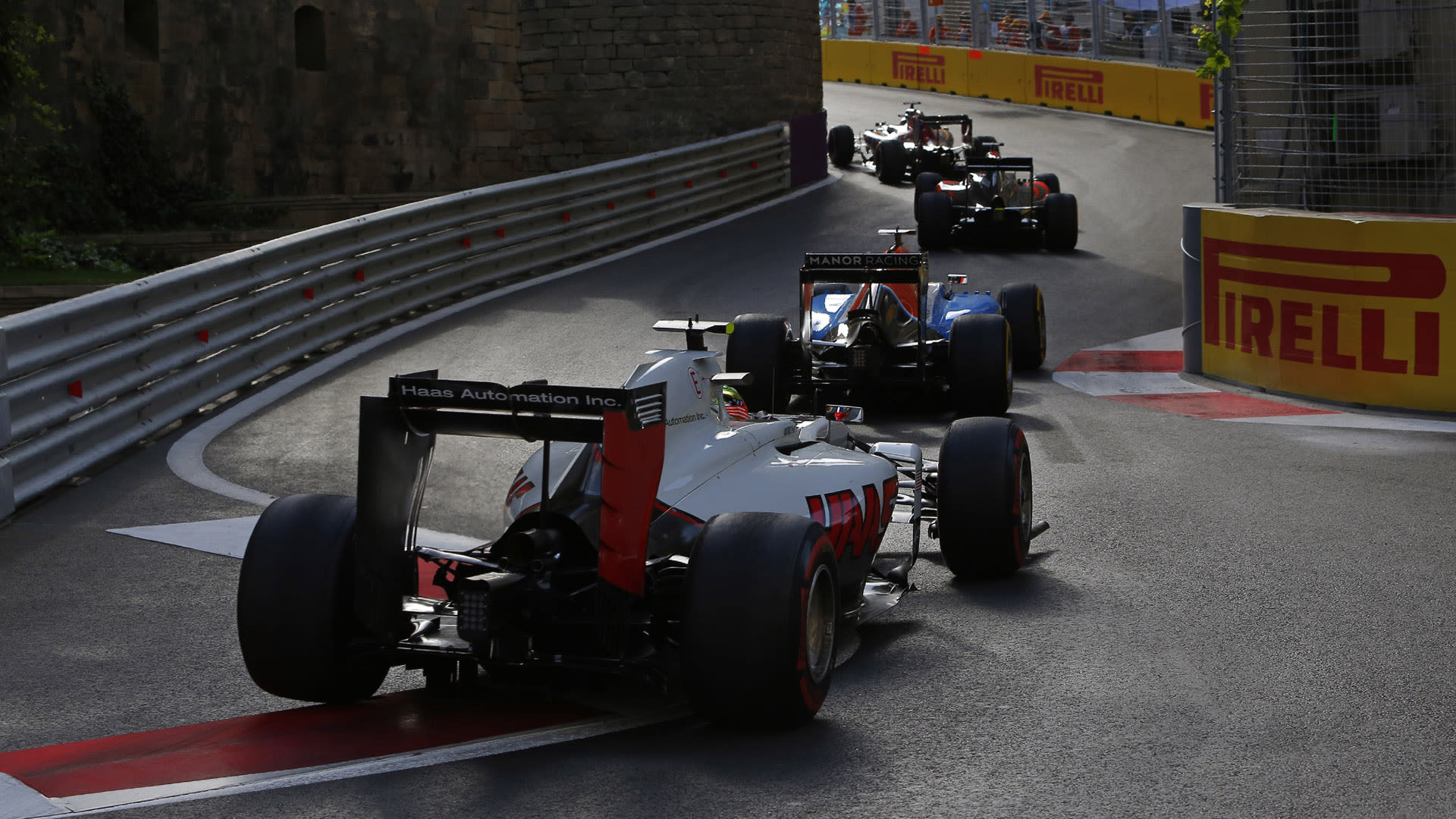 THE HONEY BADGER
For the second time in three seasons, Australia's smiling assassin, Daniel Ricciardo, built a strong case for being the best driver on show.
One win, eight podiums and third in the championship are the headline statistics, but perhaps most interesting is the way he stacks up against Max Verstappen, who stole the headlines on so many occasions this year. Since they paired up in Spain, Ricciardo out-scored the Dutchman by 29 points, beat him over a race distance eight times to seven (when both saw the chequered flag) and was ahead in qualifying 11-6.
With Nico Rosberg retiring, Red Bull may well have the most exciting line-up in F1 next year - and in Ricciardo, they certainly have one of its finest talents. 
ALONSO, CAPITALISING ON OPPORTUNITIES - AND THE FIRST LAP
The performance of this year's McLaren meant points-scoring opportunities weren't always on the cards for Fernando Alonso or Jenson Button - which makes Alonso's season all the more remarkable.
It wasn't just the manner in which he seized the chances that did arise - it was the way in which he often engineered those opportunities himself, typically through a mixture of first-lap heroics and relentless brilliance. Indeed he gained an astounding ten places on the first lap on two separate occasions this year - and both laid the foundation for strong points returns.
Here too he was remarkable, somehow finishing above former team mate and Williams driver Felipe Massa to snatch 10th overall. Button, meanwhile, was 15th, with less than half of Alonso's total. In percentage terms, the Briton has only been out-scored like that twice in his entire F1 career…
2016 TITLE FIGHT AND FANS OF DRAMA
From the highest drama of their collisions in Spain and Austria to superb individual performances, and of course the nail-biting duel in the title showdown, Nico Rosberg and Lewis Hamilton fought like giants in 2016. Momentum swung several times, enriching both men's reputations - and the story of the season as a whole.
KVYAT'S RESILIENCE
His form suffered badly as a result of his mid-season switch from Red Bull to Toro Rosso - but Singapore heralded a return to the 'old' Dany.
"To feel this passion again - I'm back to normal I think," was Kvyat's reaction to that battle around Marina Bay, and it told as he bested team mate Carlos Sainz in qualifying 3-2 over the last five rounds.
More importantly, the Russian also secured himself a seat for next year - not easy when his main rival for the driver, rising Red Bull protege Pierre Gasly, clinched the GP2 crown. Now comes winter and a chance to relax, reset fully, and hit the ground running in 2017.
FORCE INDIA
If you can't out-spend the big guns in F1, you have to out-think them. Force India don't have the biggest budget, but the team continue to exceed all reasonable expectations. Fourth in the championship - their best ever finish - was a richly-deserved reward for all their behind-the-scenes brilliance.
STOFFEL VANDOORNE
An unplanned debut in Bahrain yielded points at the first attempt - but his year got better, morphing into a full-time seat for 2017 at McLaren. The only catch? He'll be taking on one of the all-time greats in team mate Fernando Alonso. 
PODIUM CELEBRATIONS
No driver, host or celebrity is safe on the podium these days - at least not when Daniel Ricciardo is in town. Michael Schumacher has the jump, Sebastian Vettel has the finger wag - and now Daniel Ricciardo has patented his own bespoke Grand Prix celebration, the Shoey.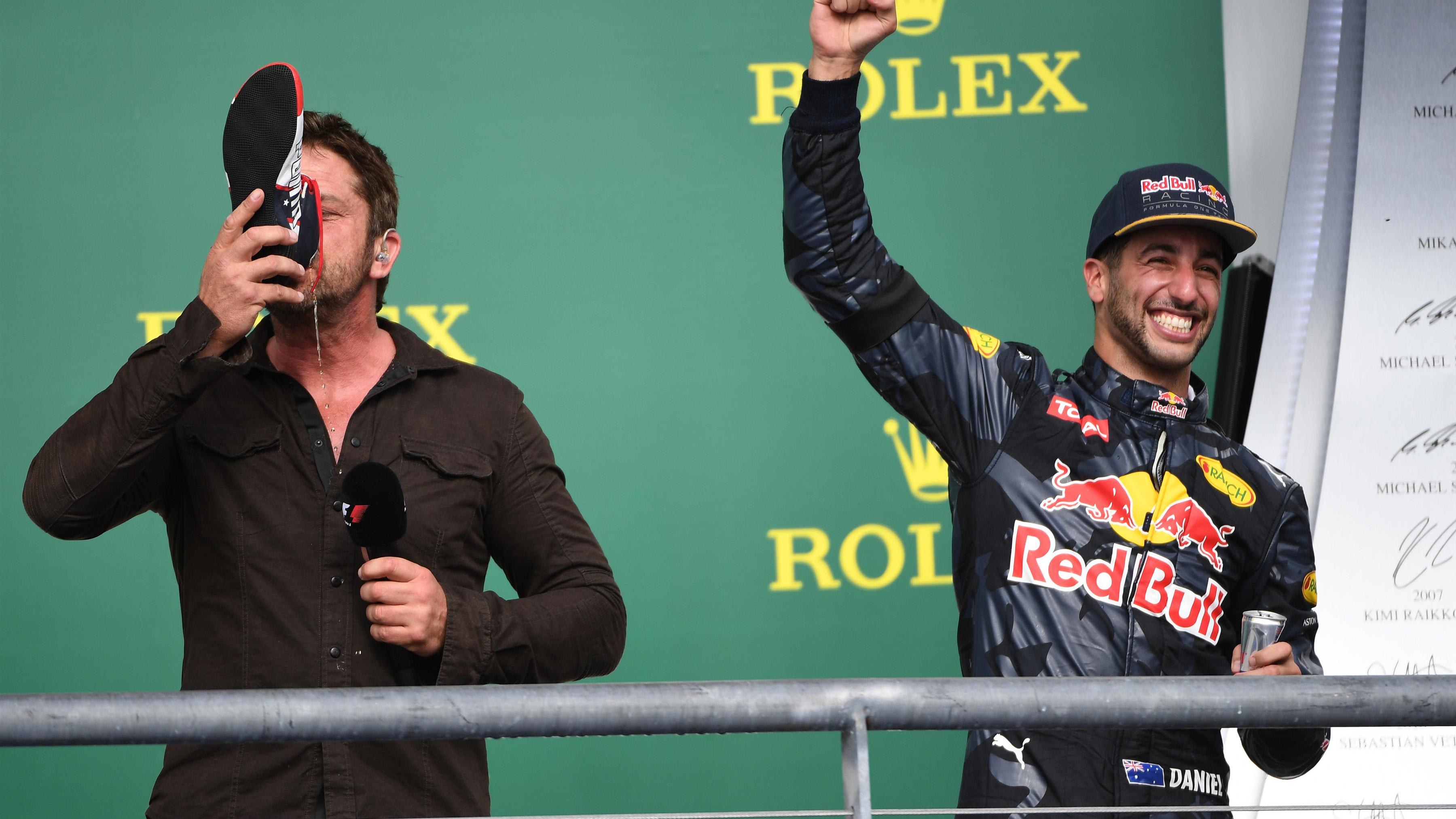 PIRELLI
It wasn't just Pirelli's new ultrasoft compound that made an impact this year: the revised regulations concerning tyre selections brought a genuine new element into the game. With a more open choice came more open strategies, and more exciting racing was often the end result.
Abu Dhabi's season finale was a perfect example: Max Verstappen was suddenly brought into the mix by Red Bull's decision to move him to a one-stopper (possible because he opted not to start on the softest compound) - and that forced Ferrari to do the opposite, leading to Sebastian Vettel's fantastic late charge. Drama all round.
THE WILLIAMS PIT CREW
Almost as dominant in the pit lane as Mercedes were on track, Williams' pit crew led the way, winning the DHL Fastest Pit Stop Award at 14 of the 21 Grands Prix this year. Perhaps even more impressively, they hit the two-second mark in Germany, and 1.92s in Baku - equalling Red Bull's unofficial record as the fastest in F1 history.
SPEED FREAKS
Williams' Valtteri Bottas hit a near-record 372.5km/h on the straights of Mexico this year, where the high altitude lends itself to straight-line speed.
To put that in context, at that speed Bottas would have covered 100m in less than one second - or the length of an Olympic-size swimming pool in roughly the blink of an eye.
VERSTAPPEN AND OVERTAKING
More overtakes than any other driver in 2016, and several contenders for the finest move of the year - not least the round-the-outside passes on Nico Rosberg at both Silverstone and Interlagos.
There were times this year when Verstappen flirted with the boundaries and risked overstepping the mark. But there were also times when he simply took one's breath away with a display of such bravura and swashbuckling abandon that the watching world could only step back and admire, grateful to be watching a master of his craft in action.
Plus, any excuse to watch him in action in Brazil one more time...
FELIPE MASSA AND EMOTIONAL GOODBYES
After 250 Grand Prix starts, Felipe Massa ended his career with typical class and grace in 2016. Fans around the world suddenly found they had something in their eye during his walk down the pit lane in Brazil.
OCON AND SEIZING THE MOMENT
Manor's Esteban Ocon started the year watching from the sidelines. He ended it winning the race for a very coveted seat at Force India for 2017.
If fortune played a part in that meteoric rise - Ocon's chance came at the expense of Rio Haryanto, who had acquitted himself very well before budget issues struck - the Frenchman also made his 11-race audition count. Brazil was a highlight, as was his opening lap in Malaysia. Having beaten Verstappen to the 2014 European F3 crown, the future looks very bright for the 20-year-old.

Losers
DANIIL KVYAT
Late season revival aside, this was a year to forget for Daniil Kvyat.
Having out-scored Daniel Ricciardo during their first year as team mates in 2015, the Russian had an opportunity to take a giant stride to becoming Red Bull's de facto #1 this year. Instead he exited in Q1 in Australia, Q2 in Bahrain (more on that below), and was 4-0 down to the Australian in their qualifying head-to-head after Russia.
It shouldn't be forgotten that China yielded a well-deserved podium, even if that came with censure from Sebastian Vettel - which only increased after double-contact between the pair at the start of Kvyat's home race. 
Red Bull acted swiftly to promote Max Verstappen in Kvyat's stead, and the Russian's form bombed as a result. The mental resilience he displayed to rediscover his mojo should be applauded, especially given he is still just 22 - but next year may be make or break for his aspirations as a Grand Prix driver.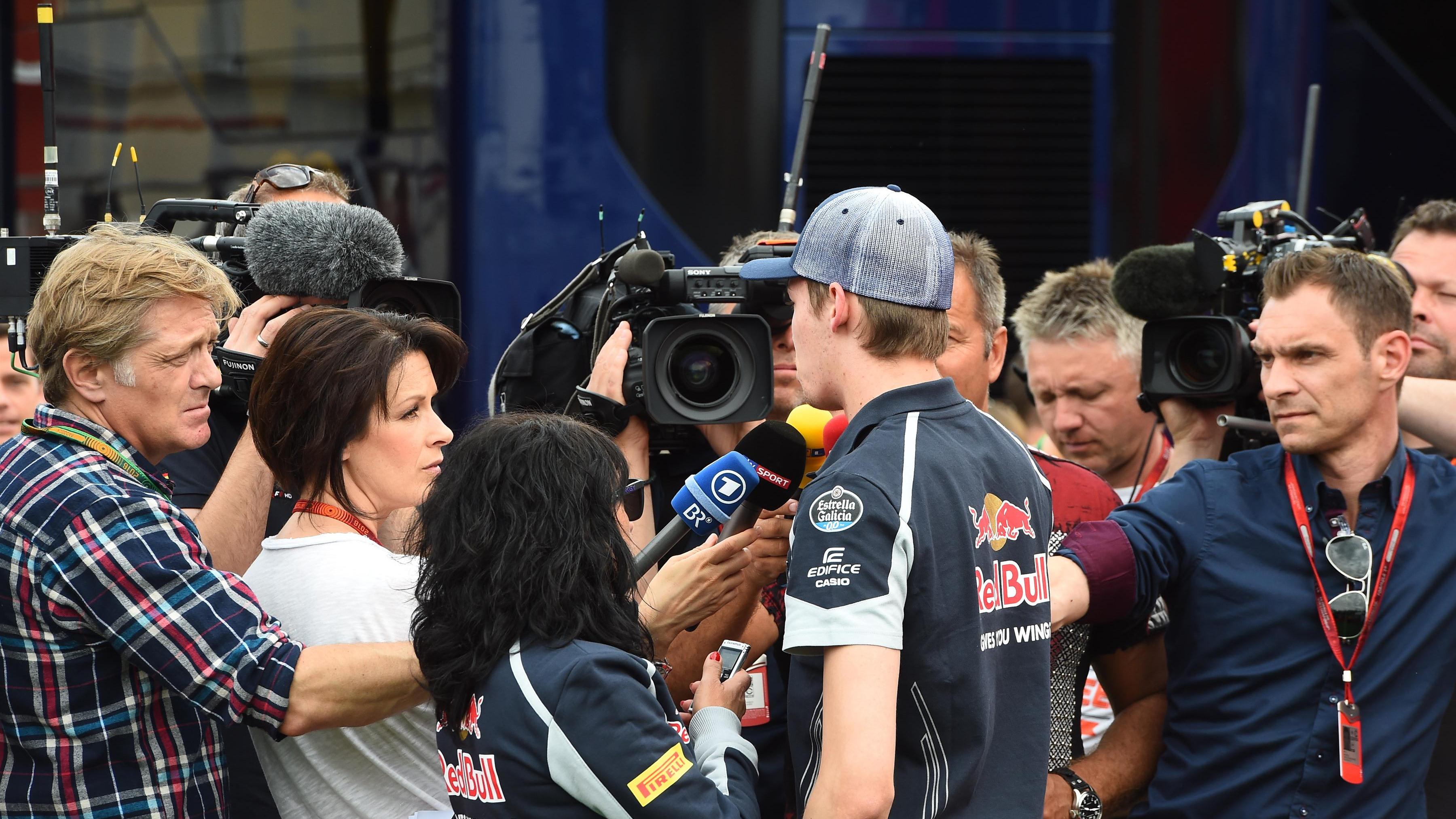 QUALIFYING TWEAKS
Experimentation is not necessarily a bad thing, and nor is realising an error and swiftly resolving it. And with that, it's a case of the less said the better about the 'knockout' qualifying system briefly used at the start of the year.
RENAULT'S RETURN
They were hamstrung through no real fault of their own, given how late Renault's formal takeover of Lotus happened in 2015. Even so, with just eight points and ninth in the standings, this was not exactly the return the French car giant would have been dreaming of. More will be expected next year after a proper winter of testing, and a new driver pairing of Jolyon Palmer and Nico Hulkenberg.
MANOR'S EFFORTS TO MAKE A POINT
The good news: Manor broke into the top 10 following a superb drive from Pascal Wehrlein in Austria, and looked destined for 10th in the championship as a result.
The bad news: Sauber pipped them in the penultimate race of the year, as Felipe Nasr clinched ninth in the most challenging conditions imaginable in Brazil. 
HAMILTON'S UNWANTED SLICE OF HISTORY
Not a loser for the manner of his season as such - indeed the Briton was superb, displaying astonishing mental resilience to constantly fight back from adversity, and push title rival Nico Rosberg all the way - but his tally of 10 race wins was the highest ever amassed by a driver who wasn't then crowned champion.
ESTEBAN GUTIERREZ
Haas scored 29 points in 2016, but they all came via Romain Grosjean. Fortune wasn't exactly on Esteban Gutierrez's side: he finished 11th on five different occasions, and indeed beat Romain Grosjean 8-7 in their head-to-head when both men reached the chequered flag. But when opportunities arose, it was the Frenchman who was able to grab them. Grosjean stays on at Haas as a result; Gutierrez is - as it stands - without a drive for 2017.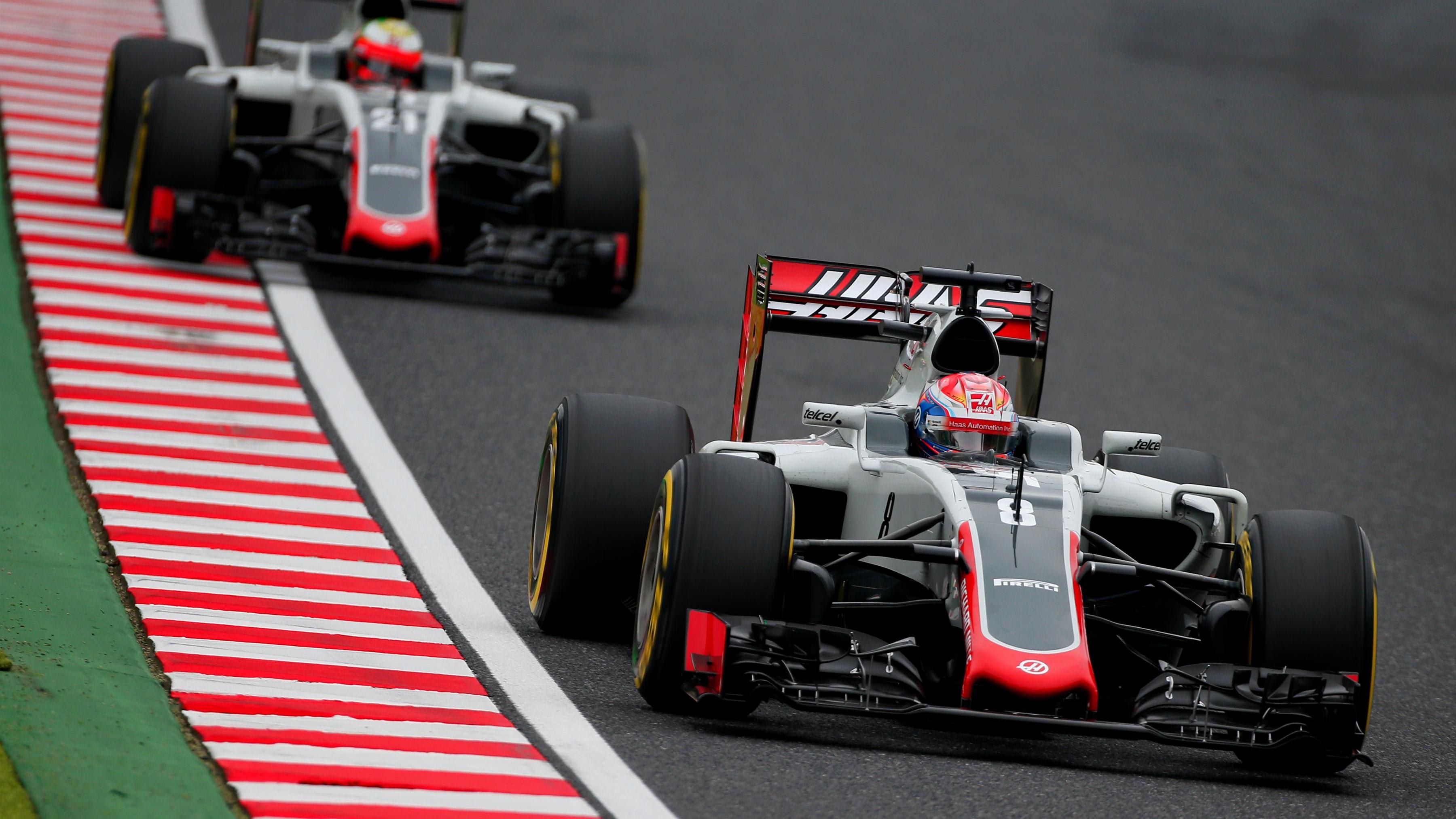 VETTEL VS VERSTAPPEN
A pair that seemed to make a habit of finding each other on the track - and not always happily.
It wasn't just Sebastian Vettel who questioned Verstappen's driving during the year - Ferrari team mate Kimi Raikkonen was unimpressed in Hungary, for example, and again at Spa - but this was undoubtedly the most outspoken and feisty head-to-head. 
A first-corner clash at Spa led to simmering tension, but it proved a simple entre to the main courses. Things first boiled over in Malaysia, Verstappen labelling Vettel an 'idiot' for his first-corner lunge that led to contact with Rosberg.
And then came Mexico, and a now infamous radio blow-up from Vettel, outraged that Verstappen had defended by cutting the circuit and then, rather than ceding position, opted to back the Ferrari driver into the clutches of Daniel Ricciardo.
It was unedifying, and Vettel made immediate amends by apologising. He also reached out to Verstappen in private, which hints at an underlying respect. Subsequent passes by Verstappen in Brazil and Vettel in Abu Dhabi were both very firm but very fair: hopefully the template for future battles.
FERRARI
After the promise of 2015, which delivered three victories, the Scuderia entered the season dreaming of genuinely taking the fight to Mercedes. They finished it without a win - the second time they have suffered such a fate in the last three years, having previously won at least once for the last two straight decades.