Ferrari versus Mercedes, part 8
It's the eighth race of the year, and still Ferrari and Mercedes are separated on performance by the smallest of margins.
The pendulum has swung back and forth over the last couple of races, though much of that has come down to individual fortunes rather than to one team having a genuine upper hand. Sebastian Vettel's clash with Max Verstappen at the start in Montreal, which damaged his front wing and forced him into making an early pit stop, being a case in point.
"The pace we were able to show, despite some damage to the bargeboards and floor, shows that we have a very quick car," the German says - and with Hamilton's tyre struggles on the streets of Monaco, could the red car be quickest once more on what will be a similar surface?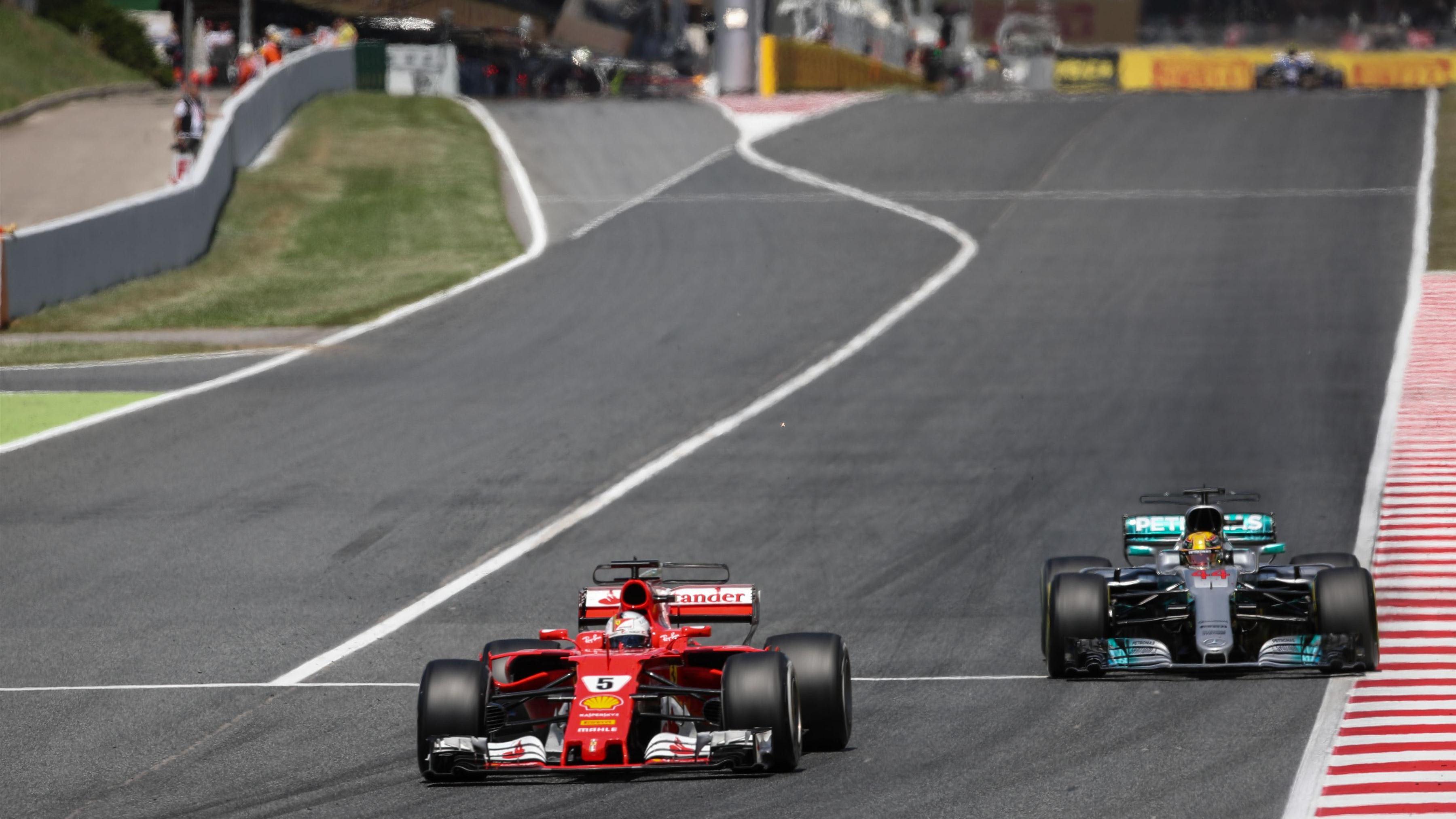 It's worth remembering that Mercedes dominated this race a year ago, with Nico Rosberg taking a Grand Slam victory. But it was far from plain sailing for Hamilton who crashed in qualifying and then trailed in fifth after engine settings issues in the race.
This year the Briton is expecting no such troubles, with his preparation for Baku beginning before the chequered flag had fallen in Canada when he banged in the fastest lap late in the race. That, as Hamilton explained, wasn't out of boredom or grandstanding. No, it was much more pragmatic than that.
"I wanted to come back and give my engineers as much feedback as I could," he said. "The car runs in different states during a race, so I put in the various modes to go as fast as the car allowed so that I could give them a lot of information from that maxed lap to help them set the car up for the next race. If I hadn't done that lap I would have come away after an hour and 45 minutes, and not given them as much information as I could have."
All things being equal, expect the two teams to be neck-and-neck again this weekend.
VIDEO: Re-live last year's race in Baku

Will Red Bull's podium charge continue?
After missing the rostrum in the opening four races, Daniel Ricciardo has finished on the podium in each of the last three Grands Prix. The Australian - something of a street circuit specialist - would dearly like to make it four in a row this weekend on a circuit he enjoys.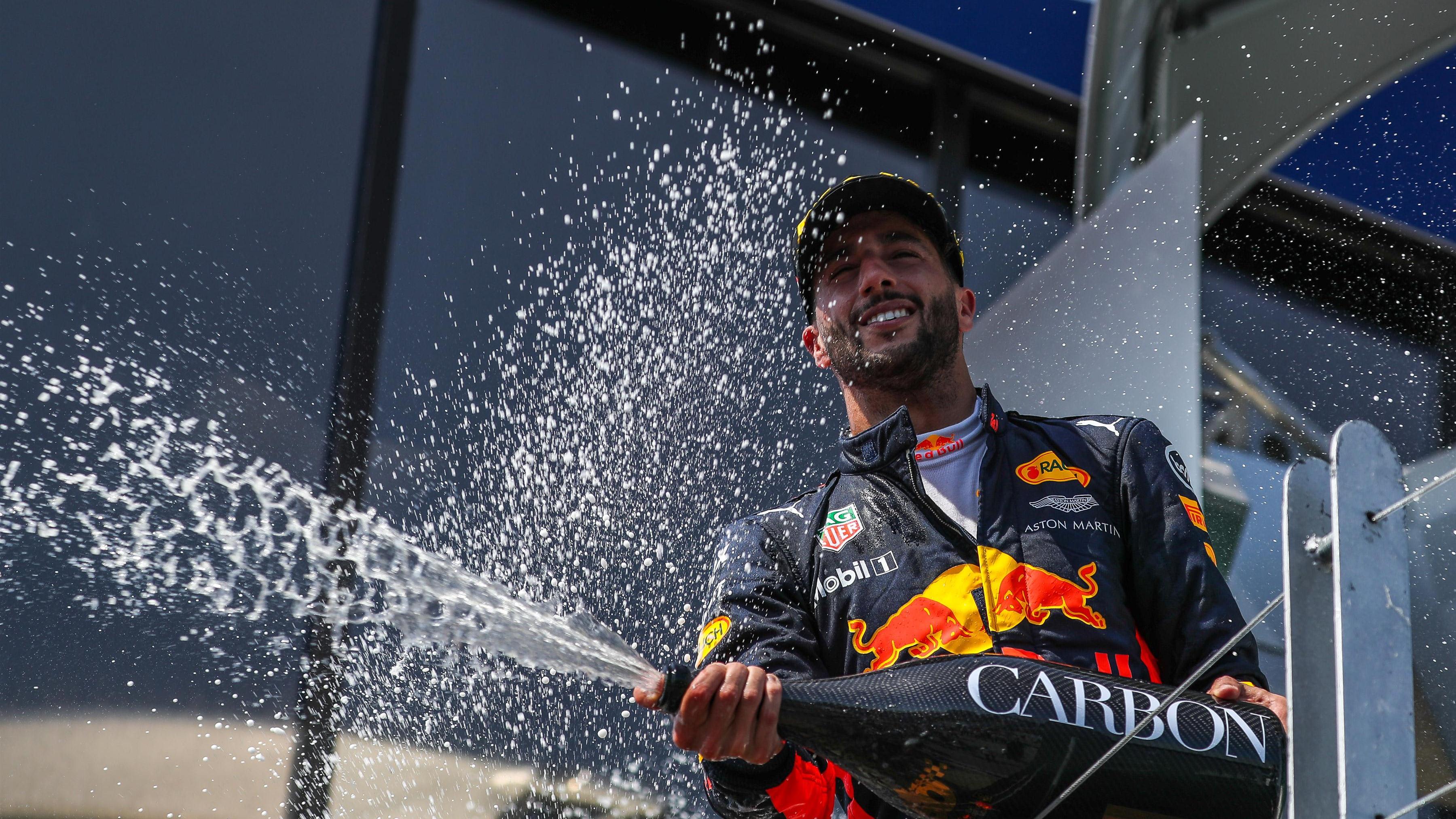 "Baku in my opinion is quite a special street circuit, it's really unique in terms of having quite wide sections but also some of the tightest parts of track on the calendar," Ricciardo says. "Sector 2 is tighter than parts of Monaco, which has always been regarded as really narrow and challenging. When you drive up into the old town and past the castle it is fun and tricky but also amazing to watch as a spectator. That section of the track is my favourite. The straight is quick but seems to go on for a long time and gives you a chance to relax a bit."
Team mate Max Verstappen is also a fan of the Azerbaijani track, and having retired from three of the last five races, he has more desire than most to get a good result this weekend.
"Another street circuit is exciting for me as I really enjoy those types of tracks," he says. "It doesn't suit our car that much but there are a lot of opportunities for things to happen..."

The dust settles at Force India
Could Force India have finished higher than fifth and sixth in Canada? Should Sergio Perez have yielded to give young team mate Esteban Ocon a chance at attacking Daniel Ricciardo for P3? Will the Mexican's refusal have any repercussions going forward?
These questions and more have been debated in the aftermath of the race in Montreal – but Perez remains steadfast in his belief that the team operated correctly.
"There were a lot of things said after Montreal and lots of different opinions, but I'm pleased the team decided to let us race without team orders," he says.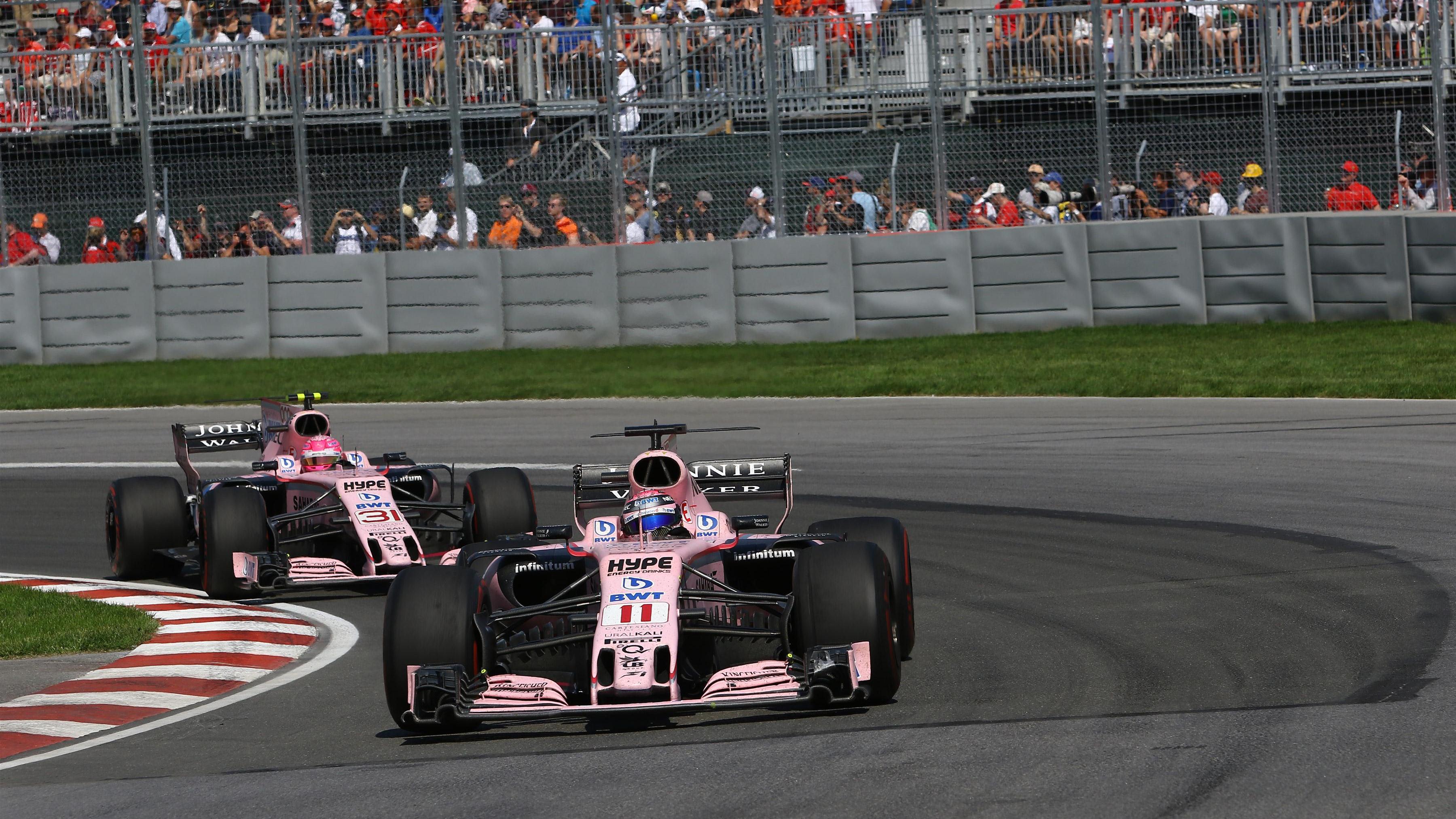 "I will always fight for the best result for the team and I'm proud of our race. There were discussions on the radio about switching positions with Esteban, but my pace was good and I was running close to Daniel Ricciardo for almost 50 laps. I knew my best chance to overtake was during the lapped traffic and I got very close, but we didn't have the pace advantage to make the move."
Esteban Ocon diplomatically refrained from commenting on his frustrations in Canada, but the promising young Frenchman could be battling his team mate for a podium again this weekend if current form and last year are anything to go by.
Perez and Force India were extremely strong in Baku in 2016, with the Mexican recovering from an accident in practice to qualify a brilliant second. That became seventh on the grid after a gearbox change, but he recovered to finish third in the race.
"The memories from last year's race in Baku are still very strong," says Perez. "We had great pace and I loved the track layout. It was definitely one of my best weekends in Formula One. If we can find the sweet spot again this year I think we can fight for some big points.
"I feel positive after Montreal. The car was quick and we were competitive. It was always going to be one of our best circuits of the year, but we still had to deliver. It's a good sign for Baku – another track with long straights and big braking zones. I always enjoy street tracks and the team have done a fantastic job to develop the car during the last few races. I think we will be in good shape this weekend too."

Blue flag rules given a tweak
Following complaints from some drivers that lapping traffic this year is harder than in the past - largely because the 2017 aerodynamic regulations make it difficult to closely follow the car ahead - the blue flag rules have been tweaked ahead of this weekend's race.
Faster drivers now have to be 1.2s behind a backmarker (up from 1s) before blue flags are automatically triggered, obliging the slower car to cede position at the earliest possible opportunity. 
Will that help the leaders to the extent that they hope? Only time will tell…

Teams going into the unknown with tyres 
Baku is the circuit for which the teams have the least information, as last year's race was its first, and since the tyres and the technical regulations have since changed, everyone starts again with a blank sheet of paper.
At 6.003km it's the second longest circuit of the year, and the first anti-clockwise track of the year. Like Canada, it's another big test for the brakes, with plenty of very hard usage. The significantly long straights require lower drag wings - last year Williams (unofficially) said they peaked at 378 km/h - and the majority of grip-limited corners are low speed so cars need to be strong there.

It's also going to be quite hot, so that will be a factor in cooling and tyre management. Most importantly, drivers need a set-up that gives them confidence in the car, as in Monaco and Montreal, as many of the corners are lined with walls and have no run-off area, so precision is crucial. And if that wasn't enough the characteristic winds in the city can make achieving the perfect set-up a serious challenge.
As last year, Pirelli are bringing their red-marked supersoft, yellow-marked soft and white-marked medium P Zero tyres this weekend, and this year's race is likely to be another one stopper.
"Following Monaco and Montreal, Baku is the third non-permanent, low-grip venue in succession, but it has a very different character," says Mario Isola, Pirelli's head of car racing. "The lap is a lot faster, with more energy going through the tyres, and track temperatures could be very high, like last year. For these reasons, we've chosen a range of tyres in the middle of the spectrum, which worked well in 2016.
"Maybe a surprise back then was that there were no safety cars, despite predictions to the contrary, so this could be a factor to consider when formulating race strategy. With a combination of low-speed corners and long straights, it's quite hard to find the right balance, especially in terms of downforce."

The weekend's outlook
The weather is expected to be sunny and warm all weekend in Baku, which sits on the edge of the Caspian Sea. Temperatures are expected to peak at 27 degrees Celsius for the race, which gets underway at 1700 local time (1300 UTC).