Will Ferrari dominate again?
Ferrari's form in Monaco left Mercedes crushed and scratching their heads, and while Kimi Raikkonen might have been miffed at the way things turned out, team leader Sebastian Vettel left Monte Carlo with a healthy 25-point lead over Lewis Hamilton and Ferrari were back on top in the constructors' stakes.
Some believe that the race in Prince Albert's town may have marked the turning point in the 2017 world championship, as well as a symbolic passing of the favourite status from Mercedes to Ferrari.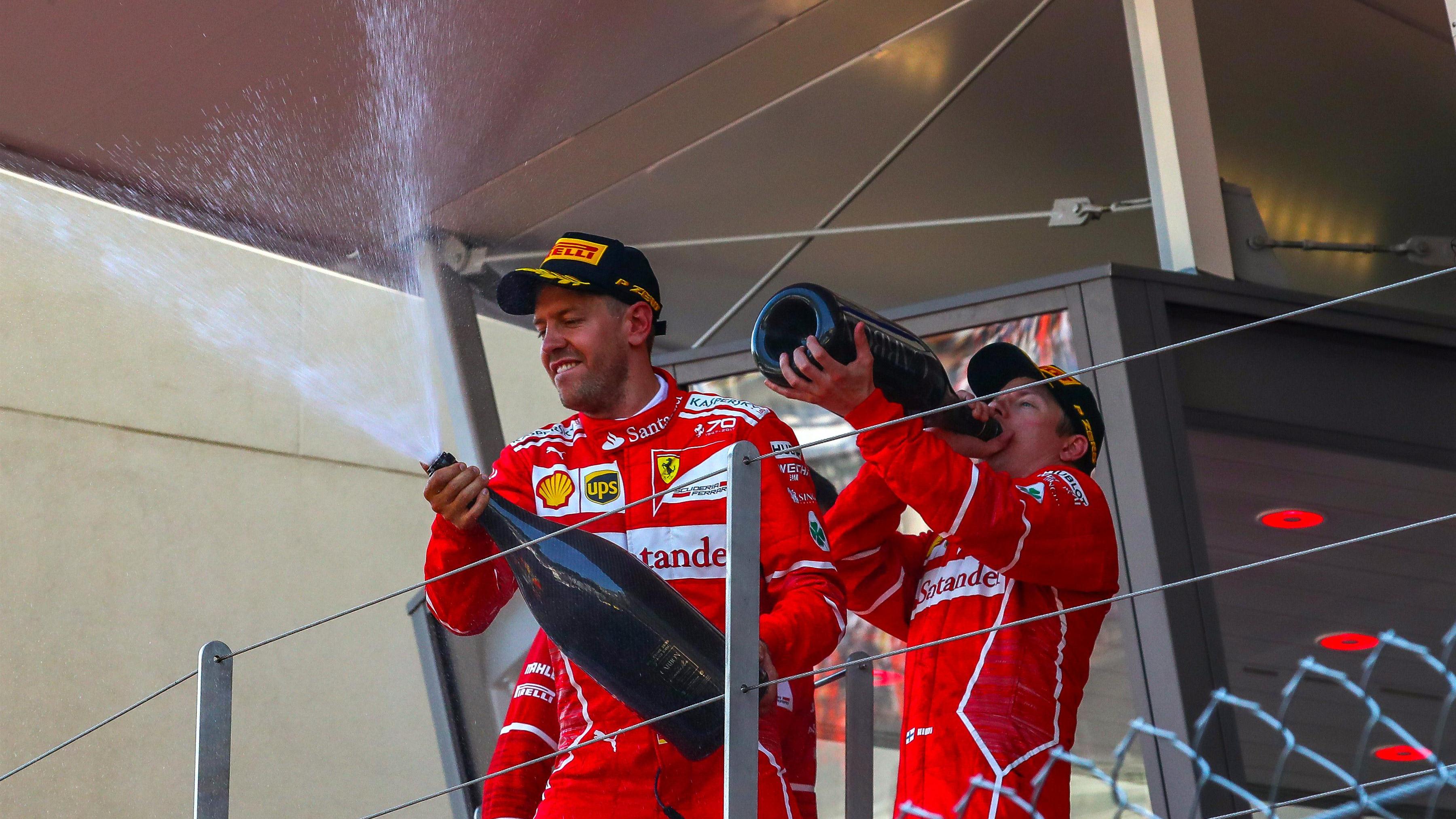 The Circuit Gilles-Villeneuve – named, of course, for a former Ferrari racer of legend – should suit the SF70H as well as Monaco did. It's a funny track, with its long straights but also the chicane, the hairpin and the final corner which all require and reward good traction. The Ferrari has that in spades, and isn't too shabby anywhere else either. And it is currently the best chassis for getting the most out of Pirelli's tyres.
Another walkaway 1-2 would be zero surprise here this weekend - unless, of course, Mercedes have something new in their armoury…

Mercedes seeking the tyre operating window
The Canadian Grand prix will be even more crucial for Mercedes than races usually are. If they don't get Pirelli's tyres working in their right operating temperature window – on both cars – then the championship could really start slipping away.
In Monaco, Valtteri Bottas did what he did in Russia, and made a better job of it than did his world champion team mate. Both were in trouble in FP2, but where Hamilton continued to struggle, Bottas got it right in the end and was very quick in qualifying.
So Mercedes know that the situation wasn't as dire as it looked for their star driver. But in the race, Bottas wasn't able to stay anywhere near the Ferraris, and was beaten by Daniel Ricciardo's Red Bull too, on his way to fourth place. It was the Silver Arrows' least convincing performance since Singapore 2015.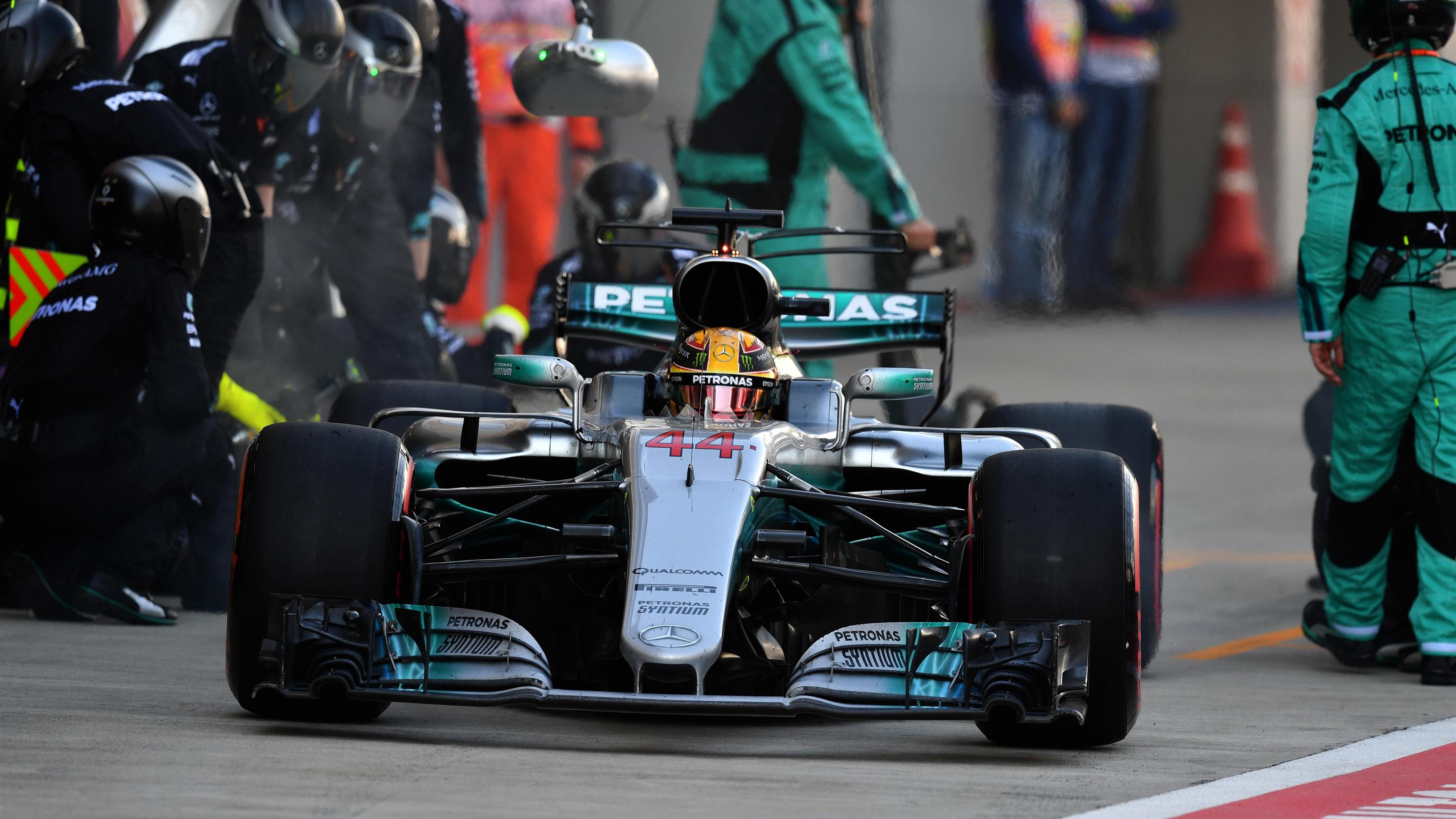 "Yesterday's home runs don't win today's games, so said Babe Ruth and he was right," team boss Toto Wolff says. "Every season the points reset to zero and, with new regulations like we had this year, historic success doesn't translate into current performance. We've come into this season with a strong car that has allowed us to win three of the first six races. But it has also caused us more complications than we have seen in previous years.

"We have to fight with all that we are worth for every single win, pole position, podium finish and every point. You can no longer expect that when you look at a timesheet the two Mercedes will be right at the top."
Wolff insists Mercedes know how to bounce back, but how well Mercedes have picked themselves up this time will be one of the most fascinating aspects of the weekend.

Red Bull looking for Monaco repeat
Red Bull's form will be another aspect to monitor closely.
They desperately needed a decent result in Monaco, and they got it thanks to Daniel Ricciardo. But whether it signals a consistent upturn or was just dependent on the nuances of the street track, we'll see here in Canada. He was only 8.6s adrift of Raikkonen's Ferrari in Monte Carlo, but that gap was skewed by the intervention of the safety car on the 65th lap.
"I love the Canadian Grand Prix and it's my type of track," the Australian says. "It's another street circuit where you can get close to the walls, I've had a race win there and it's great fun both on and off-track. What's not to love?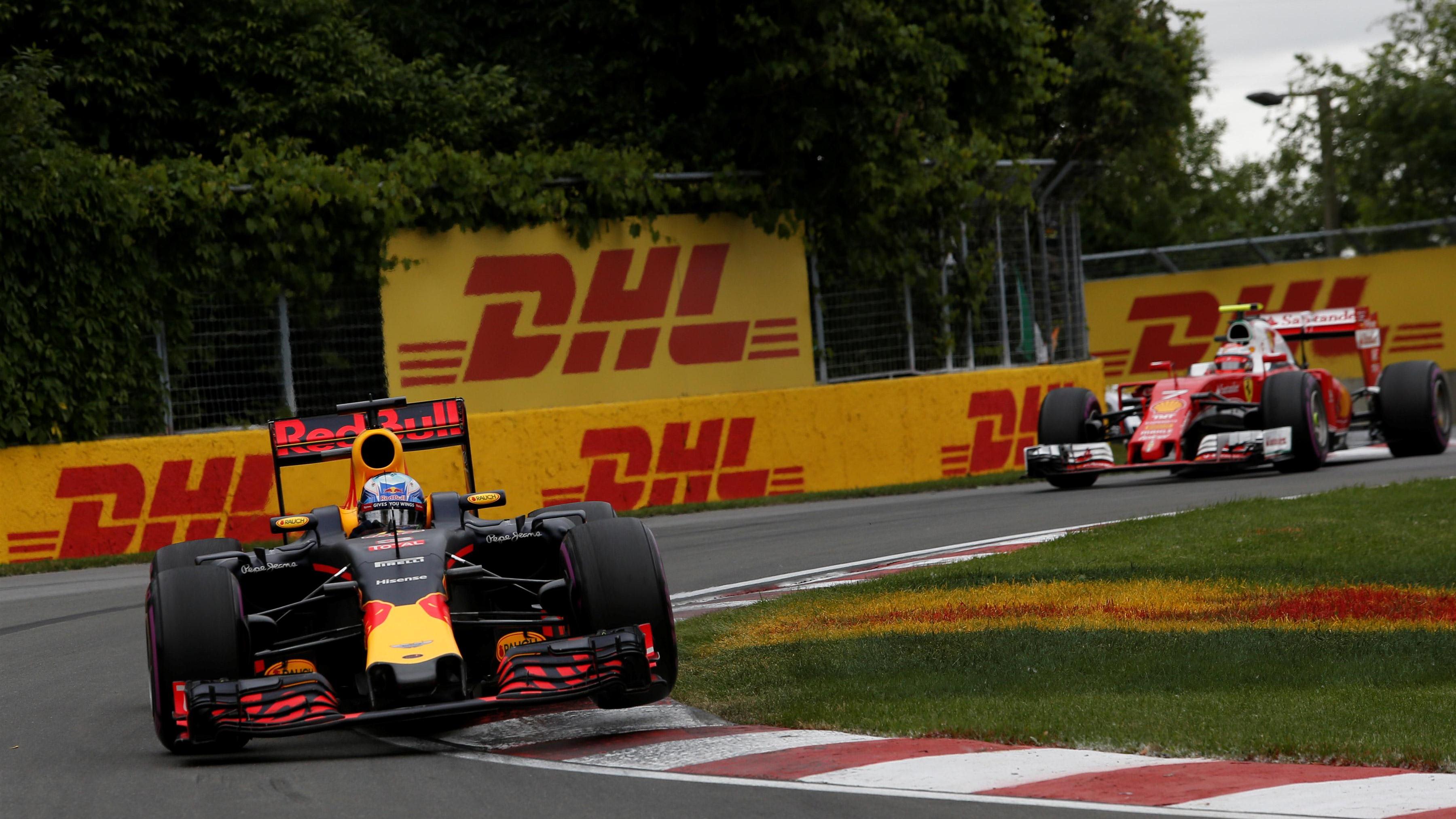 "It's also a tricky track to get right and although there aren't a whole lot of corners they are all quite complex. I was pretty happy with my qualifying lap last year and the last chicane was fun, and it would be really great to get back on the podium."
Team mate Max Verstappen is also a fan. "One of my favourite points on the track is also one of the trickiest and that's the last chicane," the Dutch star says. "You arrive at the braking point at very high speed and the brakes can be quite cold. It's tricky to really nail this corner but I had a good battle with Nico there last year and it's always good when you come out in front. There are also tight walls on the exit of the chicane and you should be careful not to brush these."

Happy homecoming for Stroll?
This weekend sees Williams rookie Lance Stroll become the first Canadian to race on home soil since Jacques Villeneuve in 2006. That in itself will make it an unforgettable occasion for the youngster, who hails from Montreal.
"I grew up about 20 minutes away from the race track, so this will be something special and not many people will get to experience that feeling," he says. "As a kid I attended the race pretty much every year, then missed a few years while living in Europe, but was back there last year. For me it is a pure racing event. It is not the flashiest Grand Prix, as the paddock is small, but it is cool, unique and old school."
The big question is will strong partisan support be enough to spur Stroll on to his first world championship points? Thus far he's completed only two Grands Prix, with a best finish of 11th in Russia. He's due a change of fortune – and where better to find it than in his hometown.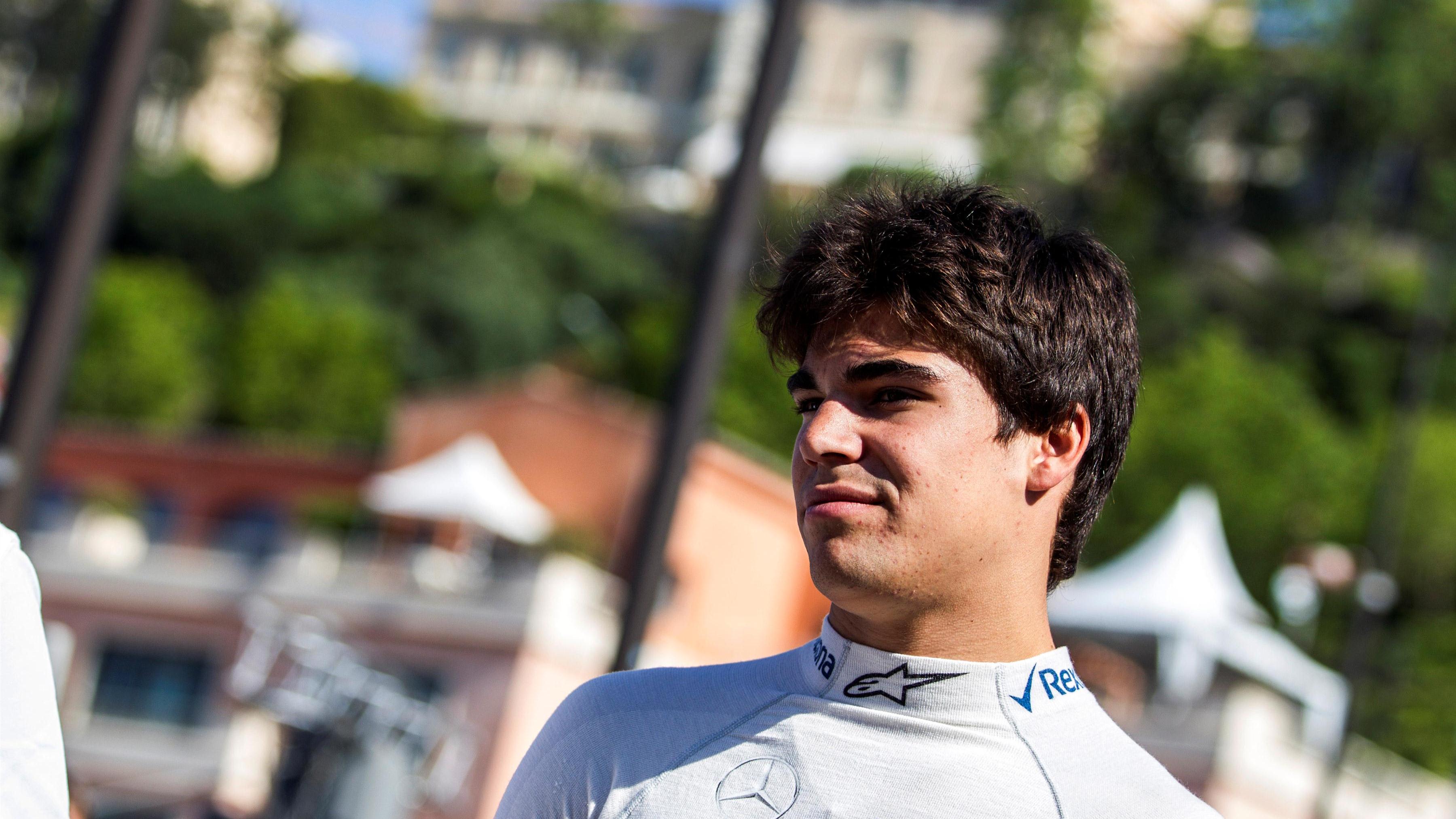 Haas focused on finishing – and stopping
Fresh from their first-ever double points score in Monaco, the Haas team are aiming for a repeat in their first North American 'home' race of the year. But besides finishing well, stopping will also be uppermost in their minds, as braking hasn't been the VF-17's strong suit thus far in 2017.
The Carbon Industries brakes tried recently remain off the car this weekend, as the system requires further development work to get the best from them, so the latest Brembos will be getting the work-out.
"Canada is known as the hardest-braking grand prix of the year," team principal Guenther Steiner says. "So the biggest thing is the confidence of the driver in the brakes.
"More confidence means more speed. They need to be confident that the brakes always operate the same, at the same point, at the same time. That is the most important thing. The team can monitor the wear with telemetry, so if we get in danger we can actually tell the driver over the radio that they're having a problem."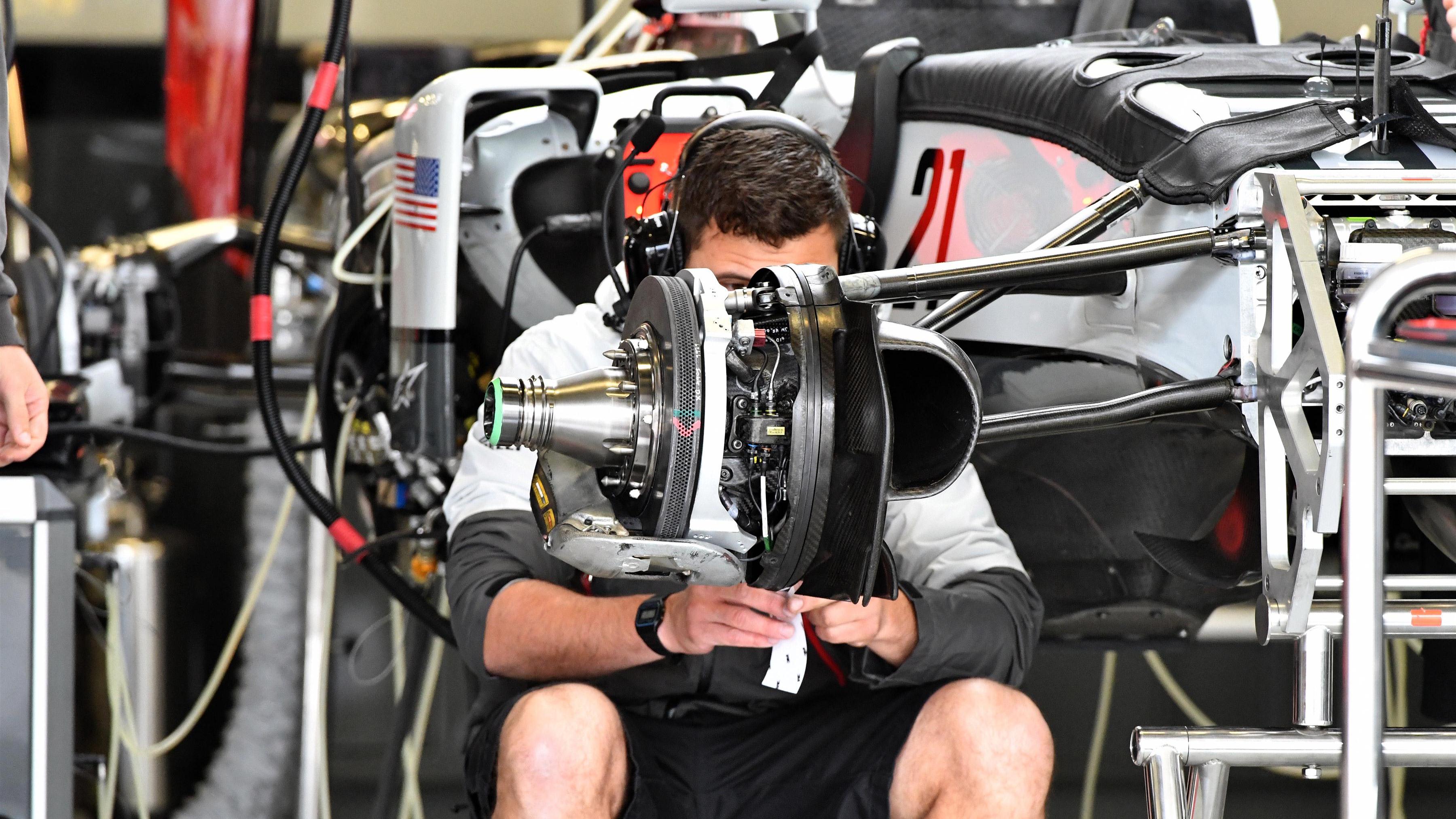 Montreal is one massive brake test, with drivers using them hard – spikes of 6g deceleration have been seen with the wider tyres and higher downforce this year – and for 19 percent of each lap.
There are seven heavy braking zones, with the right/left flick at the end of the lap being the most severe and the hairpin the next. Drivers approach that final corner at 320 km/h, then slow to 140 km/h in just 90 metres. At the hairpin, the respective figures are 300 km/h, 65 km/h and 120 m. Each heavy application can generate 1000 degrees Celsius, so managing these enormous temperatures and the effect they have on the tyres, brake discs and calipers is a key part of the race.

McLaren get Alonso back, but what about the promised Honda upgrade?
Fresh from his heroic performance in the Indianapolis 500, Fernando Alonso says he is looking forward to getting back into an F1 car, even though Jenson Button damaged it slightly after promising to look after it for him in Monaco.
"It's good to be heading back to Canada – it feels like I've spent a lot of time in North America recently!" the Spaniard says. "The Indy 500 was an incredible experience and it's been amazing to learn a completely different style of driving, on a different circuit layout and with a very different car, but I'm ready to get back to my 'day job' and go racing in F1 again.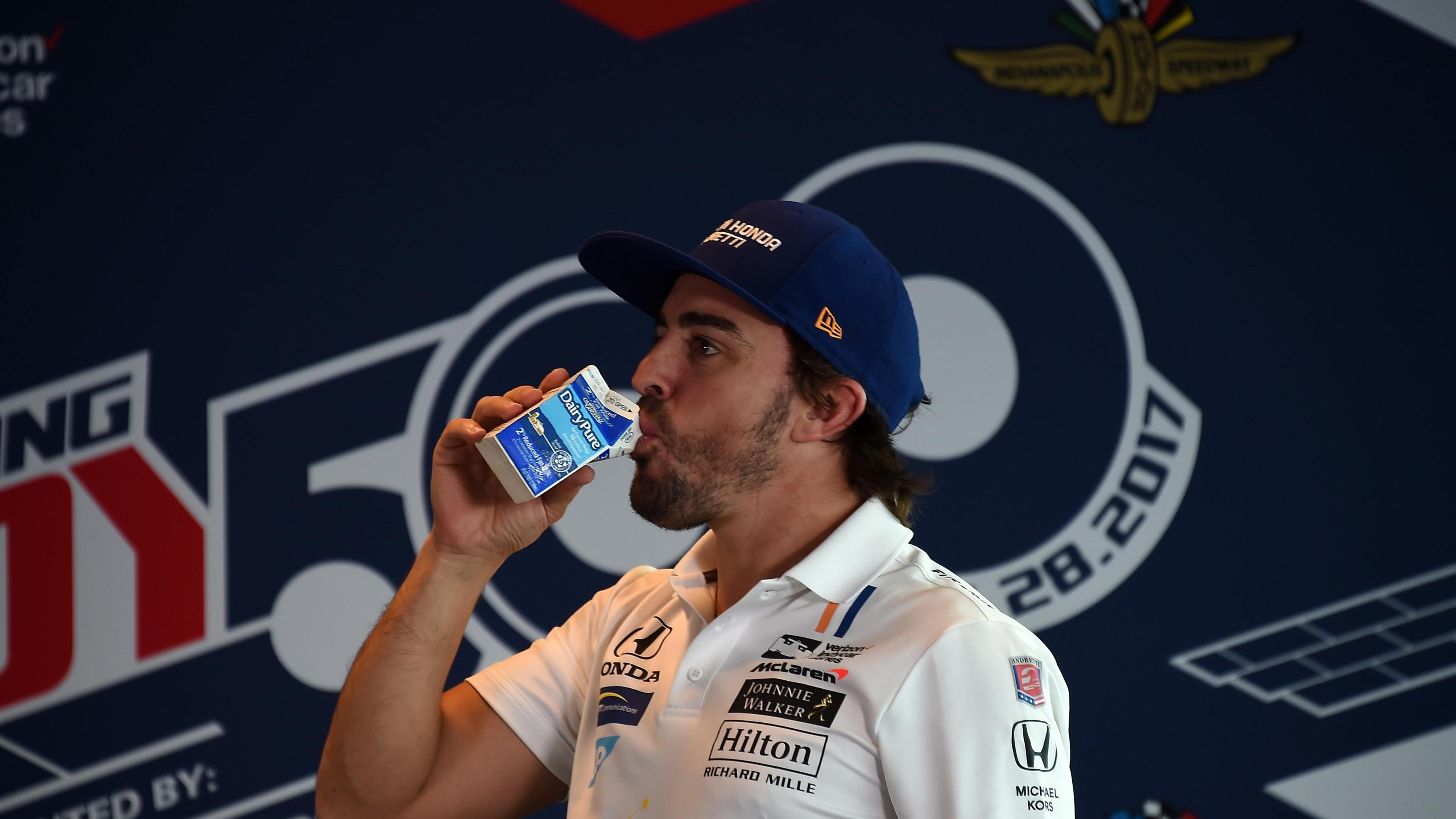 "I've always enjoyed the Canadian Grand Prix. The circuit is unique in that it's very demanding on both the car and driver, so it's a real racer's track. While I was in Indy I was still keeping up-to-date with the news from Monaco, and Stoffel and Jenson both reported positively on the new upgrades and reliability, so I hope we can continue to see a step forward in Canada.
"The layout of the Circuit Gilles-Villeneuve means it's very power-limited and therefore dependent on straight-line speed and power. It's not going to suit our car as much as the twisty, slower corners of Monaco, but I'm excited to get back in the MCL32, not only turning left this time!"
However, Honda's head of the F1 project, Yusuke Hasegawa admits that the power-hungry nature of the track will not play to their strengths as well as Monaco did, and in a further blow to the team, the engine upgrade planned for Montreal is running late and so won't be on the car this weekend.

Pirelli deal the same hand as Monaco
Pirelli are bringing the same choice of their three softest-compound tyres as they did in Monaco – The P Zero yellow softs, the red supersofts and the purple ultrasofts. But the semi-permanent track is much quicker than Monte Carlo, with top speeds significantly exceeding 300 km/h, has a more slippery surface, and demands very heavy braking and hard acceleration that imposes mainly longitudinal rather than lateral forces on the rubber. Getting heat into the front tyres is one of the keys to a quick lap time.
Notably, fuel consumption, at 1.8 kg per lap, and ERS demands, are high.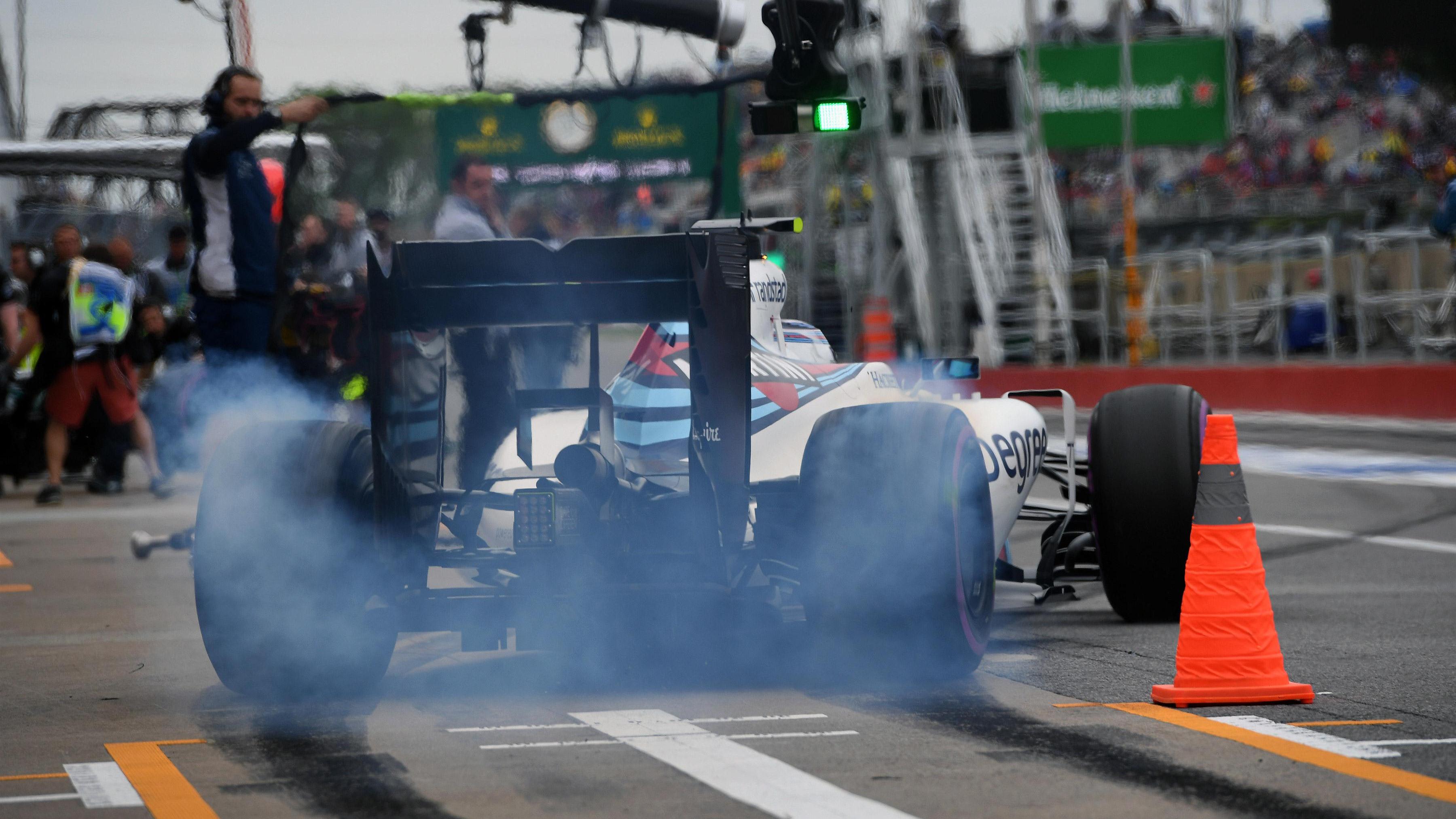 Of the front-runners, Hamilton and Bottas have chosen one and two sets of softs respectively, four and three supersofts, and eight ultrasofts. Ricciardo and Verstappen are one, five and seven apiece and Vettel and Raikkonen one, three and nine, while notably Alonso has gone for one, two and 10 as Vandoorne has chosen two, one and 10.
"Montreal has many unique features, but with its smooth surface, it actually contains some similarities to Sochi," Pirelli's head of car racing Mario Isola says. "Last year the winner did one stop, while the second-placed driver made two stops using all three compounds, which just goes to show the very wide variety of strategies that are possible.
"Finding the right set-up, with the correct aerodynamic and mechanical balance, is never easy in Montreal: this is one of the key factors to making the tyres work effectively there. It's also important to take an open-minded approach to strategy, given the variable weather and safety cars that are historically possible."


The forecast
It should be a relatively dry weekend on Montreal's Ile Notre-Dame. The forecast is for a sunny day today with an ambient temperature high of 27 degrees C. Showers are anticipated tomorrow, however, when that will fall to 23. It will be partly cloudy with a high of 22 on Saturday, and after morning showers it's expected to be dry again with 25 degrees C for the race on Sunday.
The track has been upgraded this year, with many sections of barriers and tyre walls replaced by polyethylene TecPro barriers which better absorb the energy of runaway cars. Some gravel traps have also been replaced with asphalt.
The angle of the infamous 'Wall of Champions' on the exit to the final corner has also been altered, on safety grounds.