Montreal: Brake, brake, brake…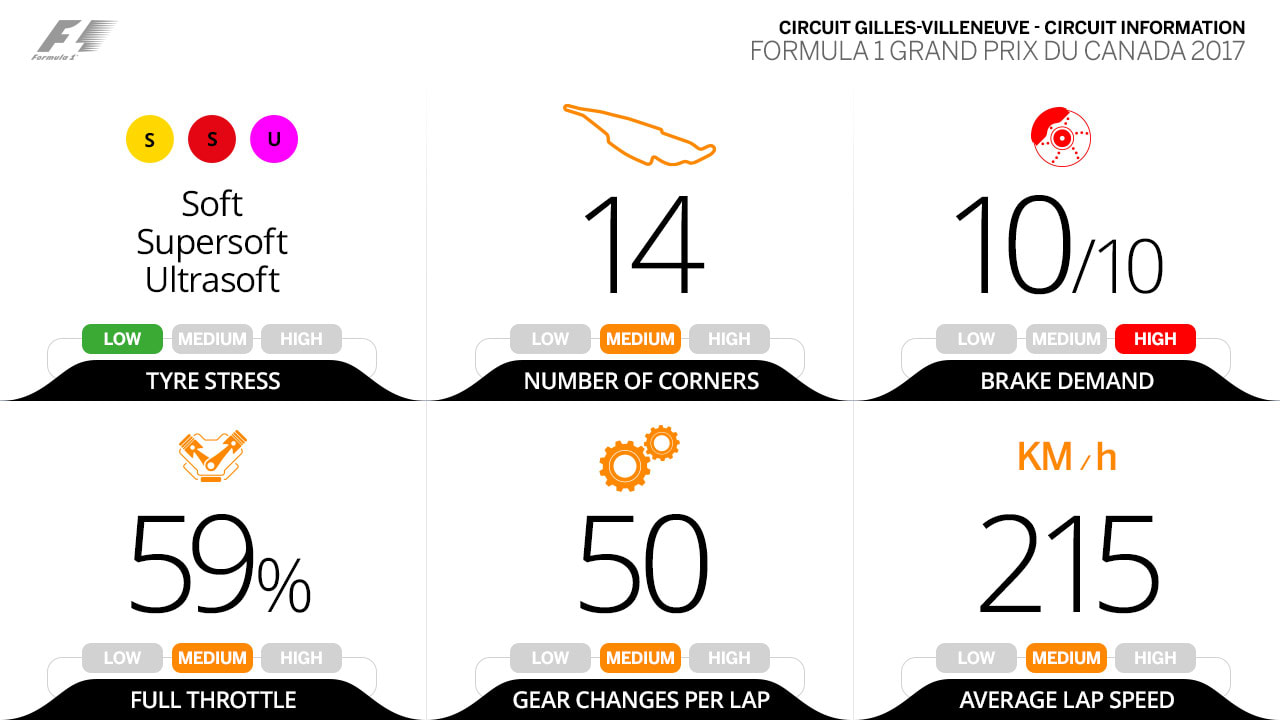 F1 circuits don't come any tougher on brakes than the 4.361km of tarmac that stretches and snakes its way around the Ile Notre-Dame. Its combination of ultra-fast straights, slow corners and chicanes means that while cars reach speeds approaching 350km/h, they also have to endure several huge braking events, notably at Turns 1, 10 and 13. If you are going to hit mechanical issues in Canada, they are just as likely to be ones that stop you stopping as ones that stop you going.

The key corner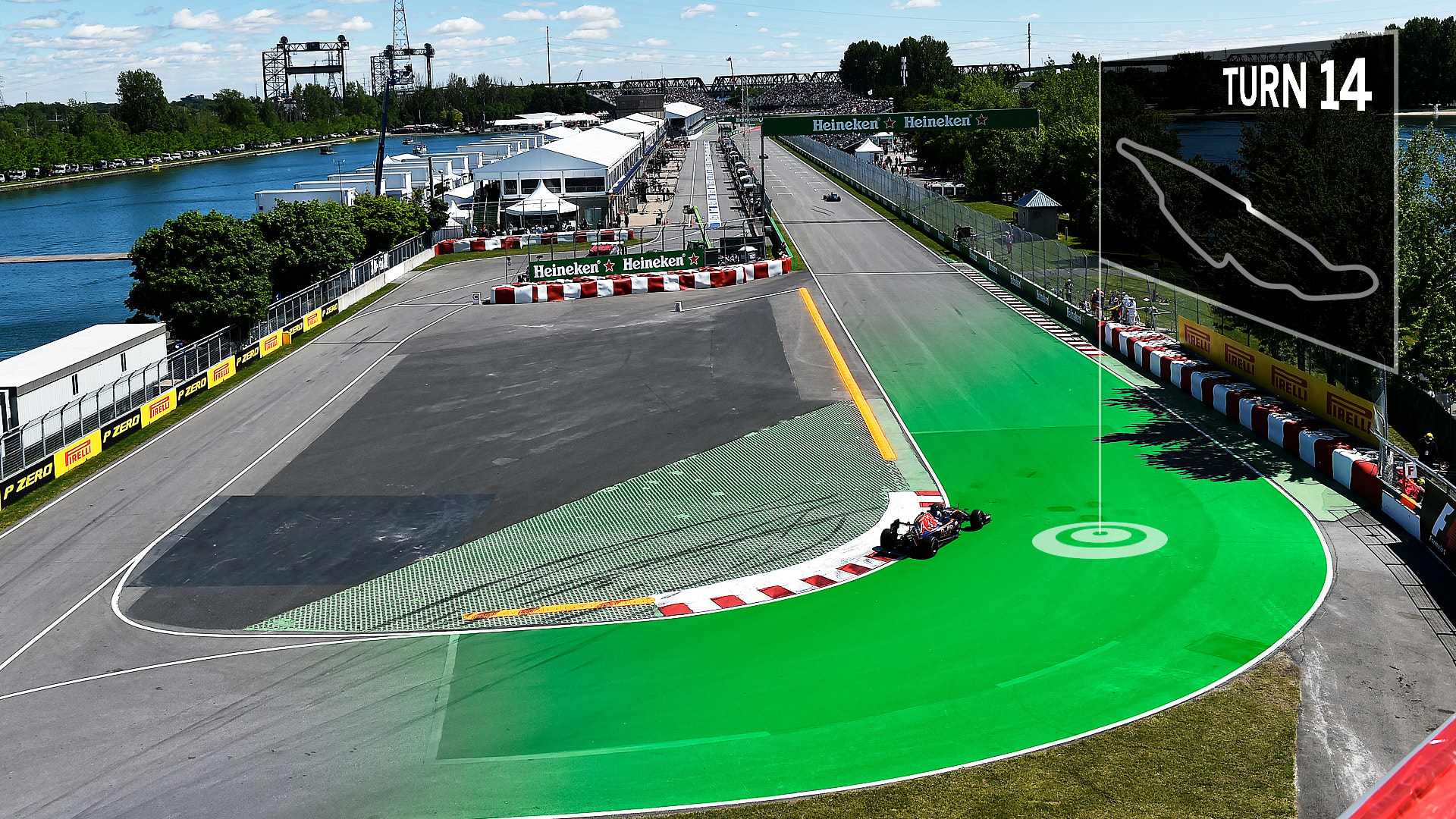 The slow hairpin of Turn 10 is difficult enough to get right in Montreal - but it's followed immediately by one of the toughest sections on the calendar, the final chicane. Drivers hit around 340km/h on approach, meaning they hit  5.6G under braking in a desperate attempt to slash around 200km/h in just over 1.2s. Negotiating the high kerbs of Turn 13 is tricky, but it is Turn 14 that drivers really need to get right - particularly given the DRS zone that means even the smallest of errors can be punished. And talking of errors, there's a certain wall of champions lurking on the outside - which has caught out many title-winning drivers over the years...
Only one Montreal master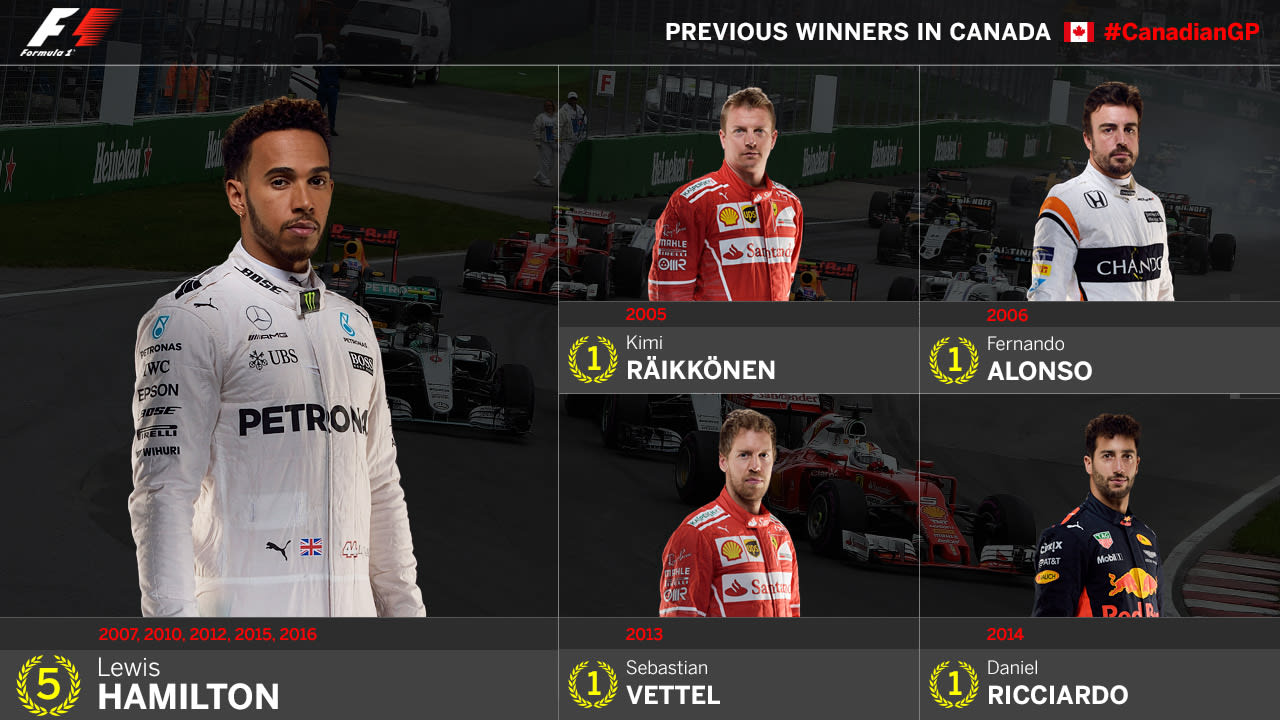 Of all the current drivers, only one has claimed multiple wins in Canada – but that man has taken a whopping five of them. No surprise then that Lewis Hamilton is often labelled a 'Montreal specialist' – there is just something that gels between the three-time champion and the unique qualities of the Circuit Gilles-Villeneuve. To put Hamilton's achievements into historical context, the only driver with a better record here? Michael Schumacher, with a staggering seven wins.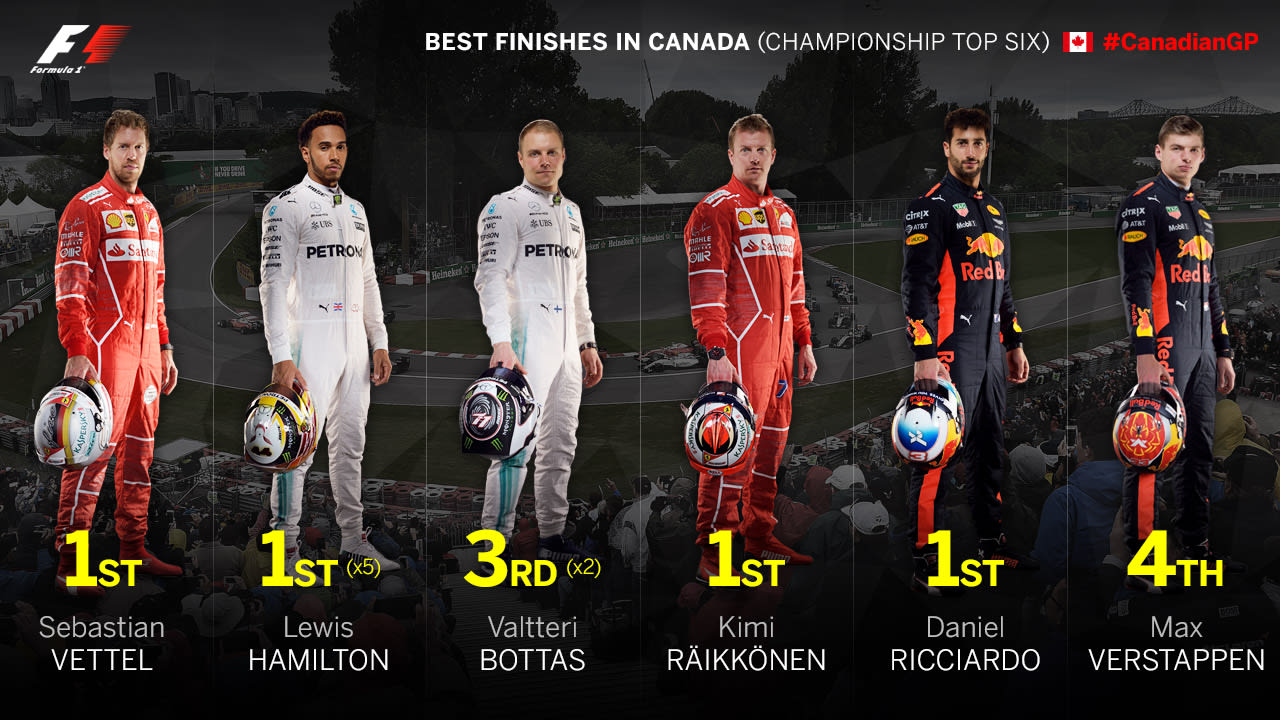 The big number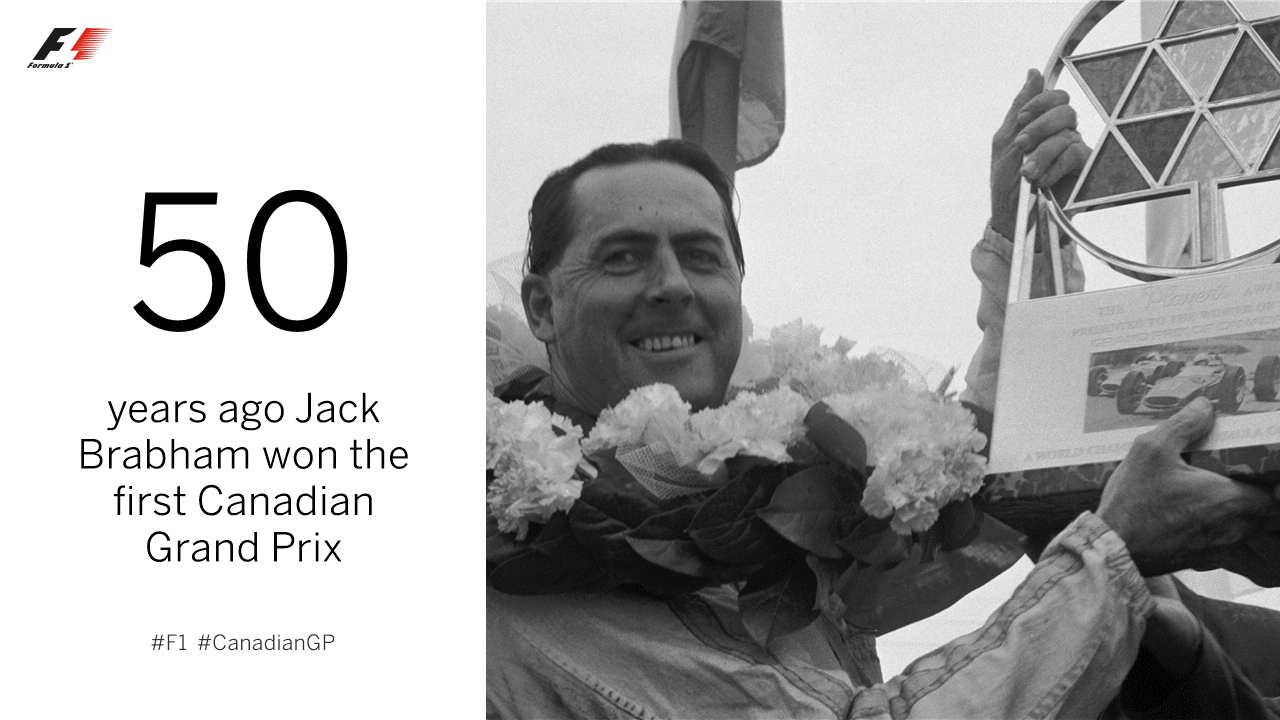 This year marks the 50th anniversary of the inaugural Canadian Grand Prix and race organisers will be celebrating accordingly. The country's first race, held at the Mosport circuit in 1967, was won by Jack Brabham, who led his eponymous team to a one-two finish in a rain-hit thriller lasting more than 2 hours 40 minutes. Since then, Canada has featured on the F1 calendar every year bar 1975, 1987 and 2009.

The 'Lewis & Seb Show'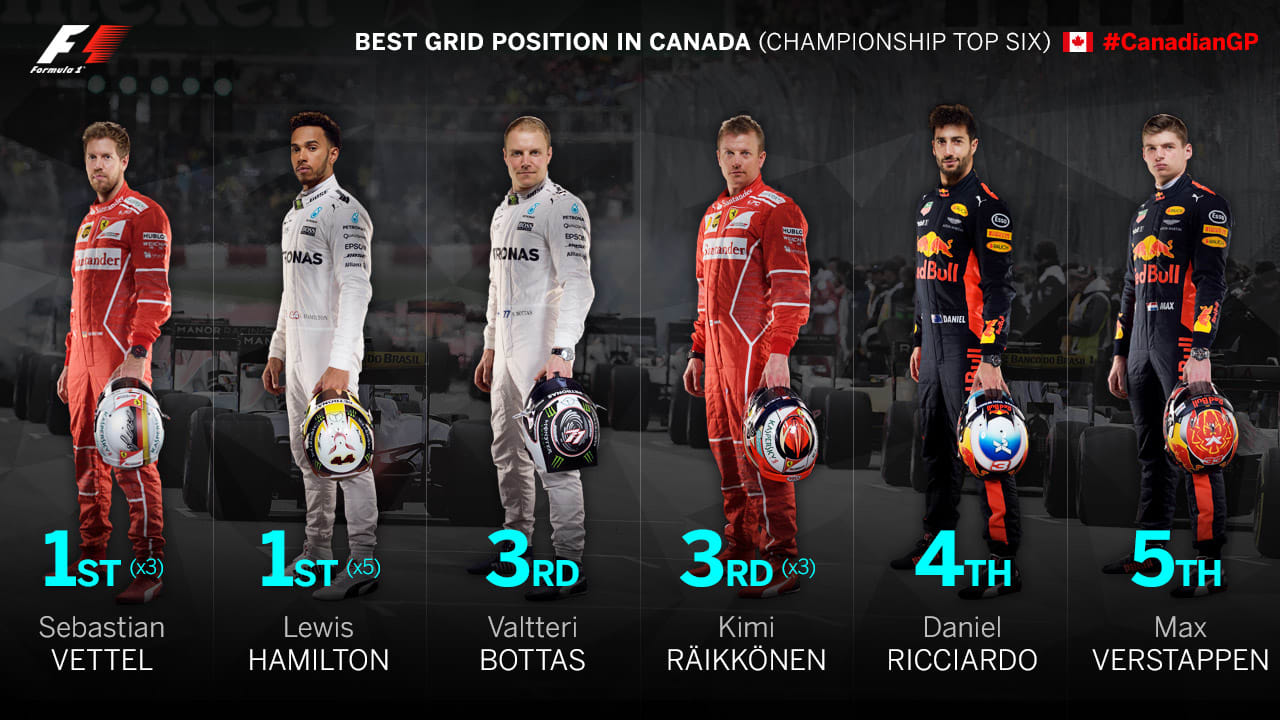 In the last decade only one man other than Lewis Hamilton and Sebastian Vettel has qualified on pole in Montreal – and that man is no longer on the grid (hint - F1's reigning world champion managed it just once). In fact, Fernando Alonso is the only other current driver to have experienced a P1 start here, but that was back in 2006. Mercedes have had the stranglehold in recent years, but given recent form you wouldn't bet against Ferrari on Saturday. Hence the real question is can Kimi Raikkonen maintain his Monaco pole momentum and claim his first-ever front-row start in Canada?

Where's Max?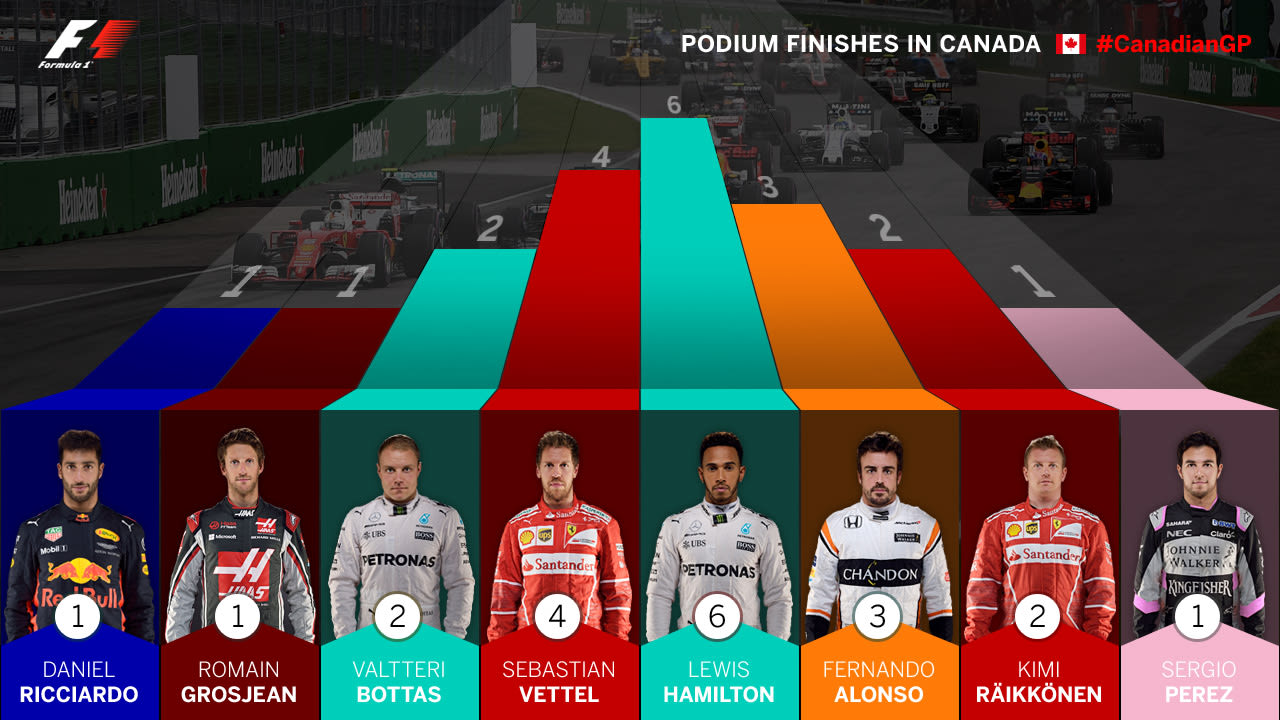 Interesting fact: between them, 2017's two leading title protagonists have as many podium finishes in Canada as the rest of the grid put together. Lewis Hamilton and Sebastian Vettel head this list with ease. Fernando Alonso is hot on Seb's tail, but unlikely to add to his tally this year, while the man most notable by his absence is surely Max Verstappen. The flying Dutchman was fourth last year – can he go one better this weekend?

Quote unquote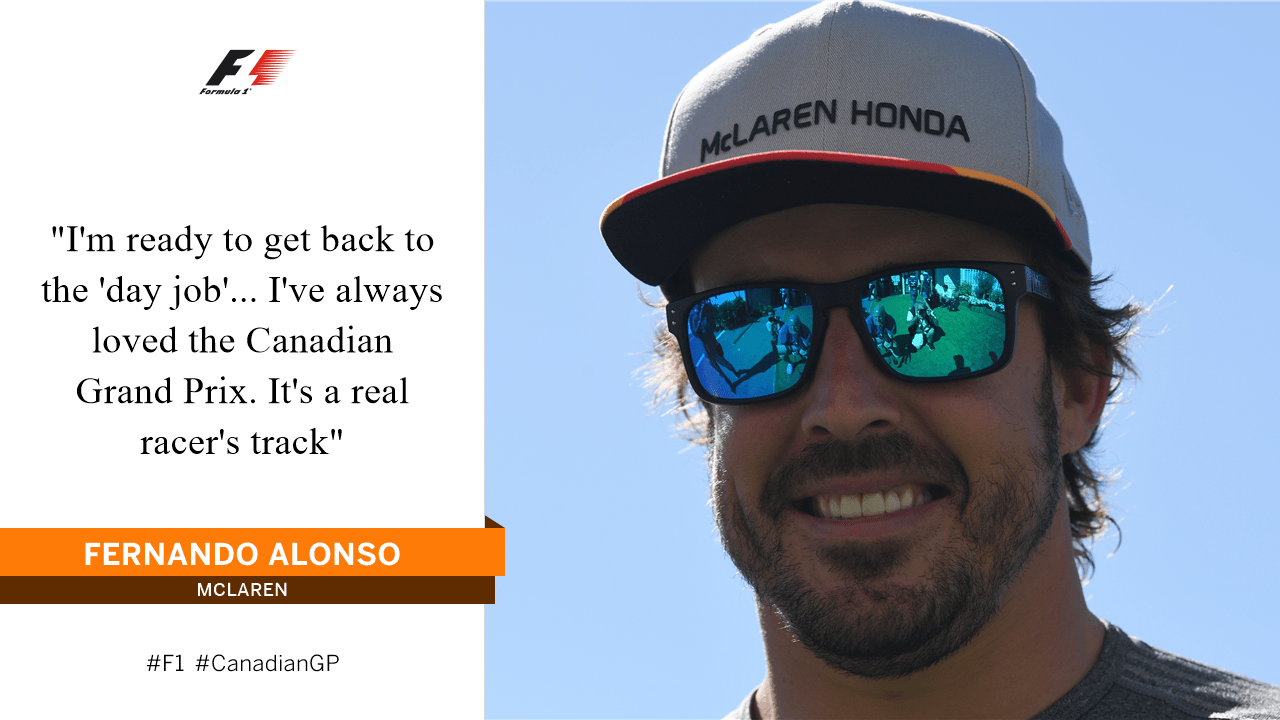 Having missed his first Grand Prix in Monaco since 2001, Fernando Alonso returns to F1 at a circuit that hasn't always been kind to him. The two-time champion won here in 2006, and was on the podium again in 2010 and '13 - but he can also 'boast' six retirements in Montreal, his worst record at any circuit. The Spaniard was in sensational mood last year in qualifying, but dropped out of points contention during the race - what chance of putting that right in 2017?


McLaren (just about) untouchable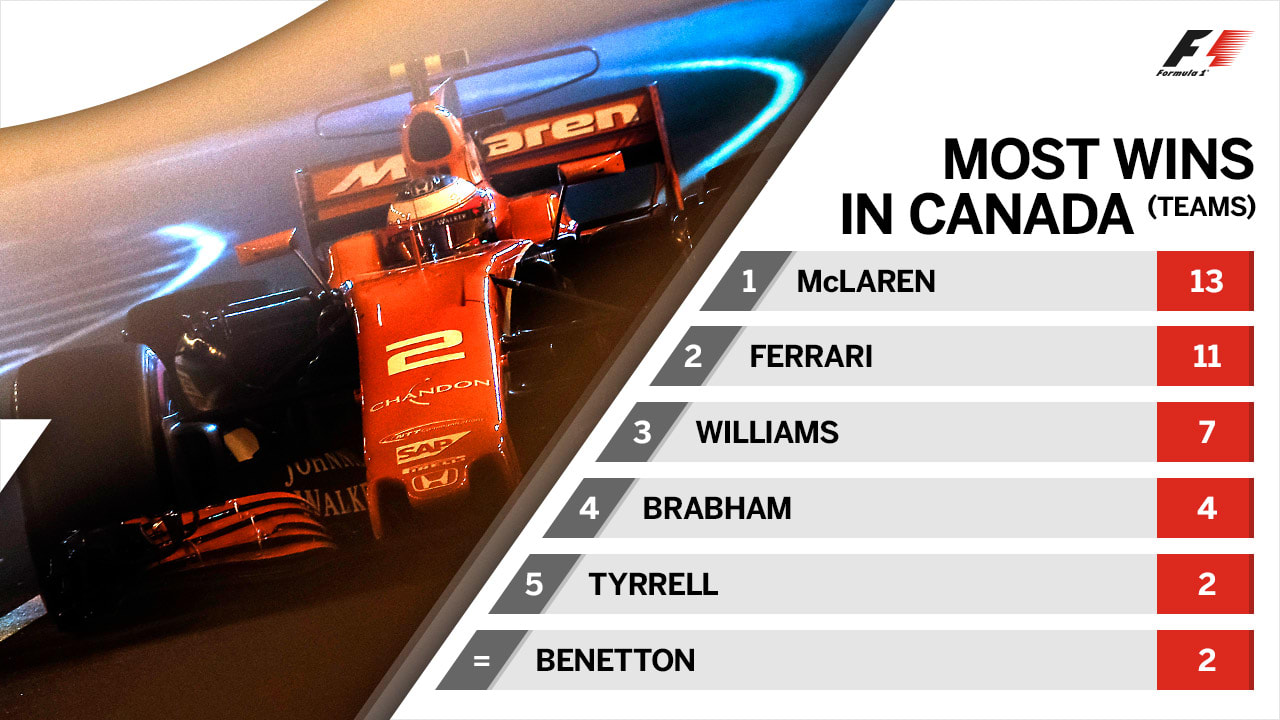 They might not be likely candidates to add to their tally this weekend, but McLaren will still leave the weekend with an unparalleled record of 13 victories in Canada. They have prevailed four times in the last decade - three times through Lewis Hamilton, and once of course via Jenson Button in what remains the longest and one of the wildest ever F1 races back in 2011. Ferrari are the main challengers - the Scuderia have actually won more times than McLaren at the Circuit Gilles Villeneuve, but haven't triumphed on Canadian soil since Michael Schumacher in 2004. There's a multi-team tie for fifth meanwhile: Tyrrell, Benetton, Red Bull and Mercedes have all triumphed twice here...


Those all-important session times...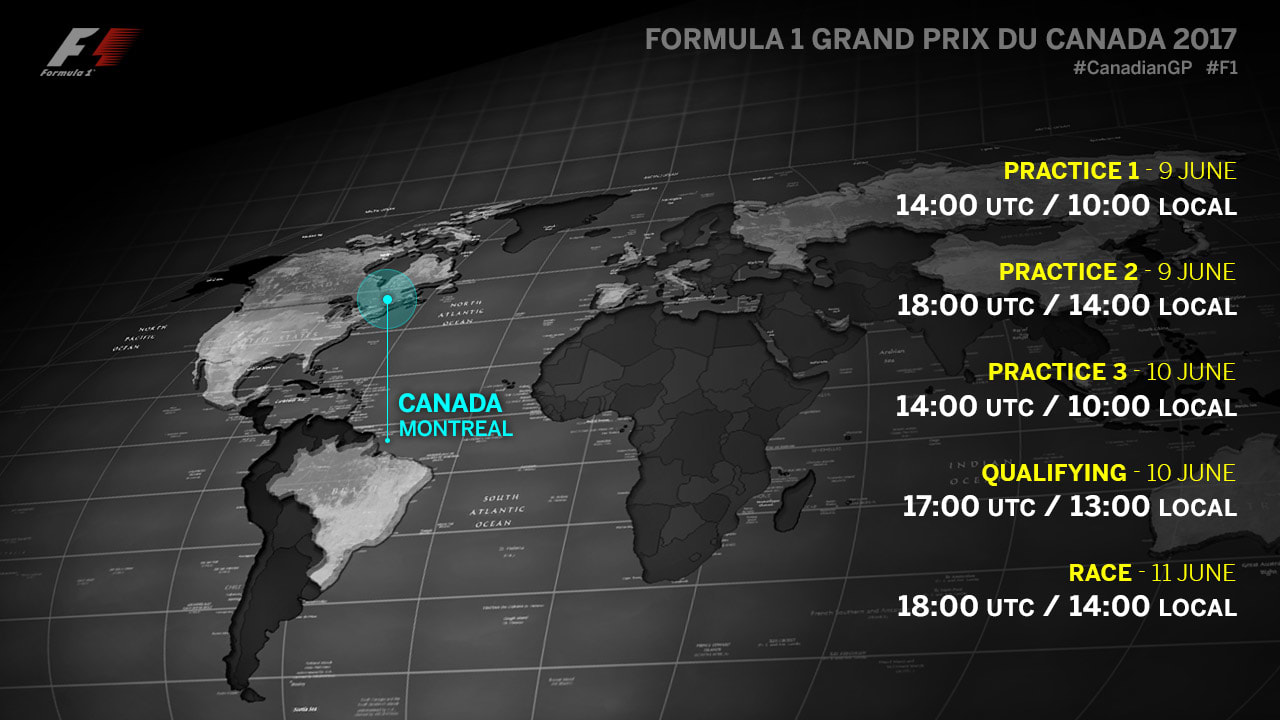 Don't forget, if you are registered with F1® Access (it's free!) you can follow live timing and commentary from Canada on Formula1.com, or by downloading the Official F1 App. For more details, click here.