10          
Bruce McLaren, 1959 British Grand Prix - 21 years 322 days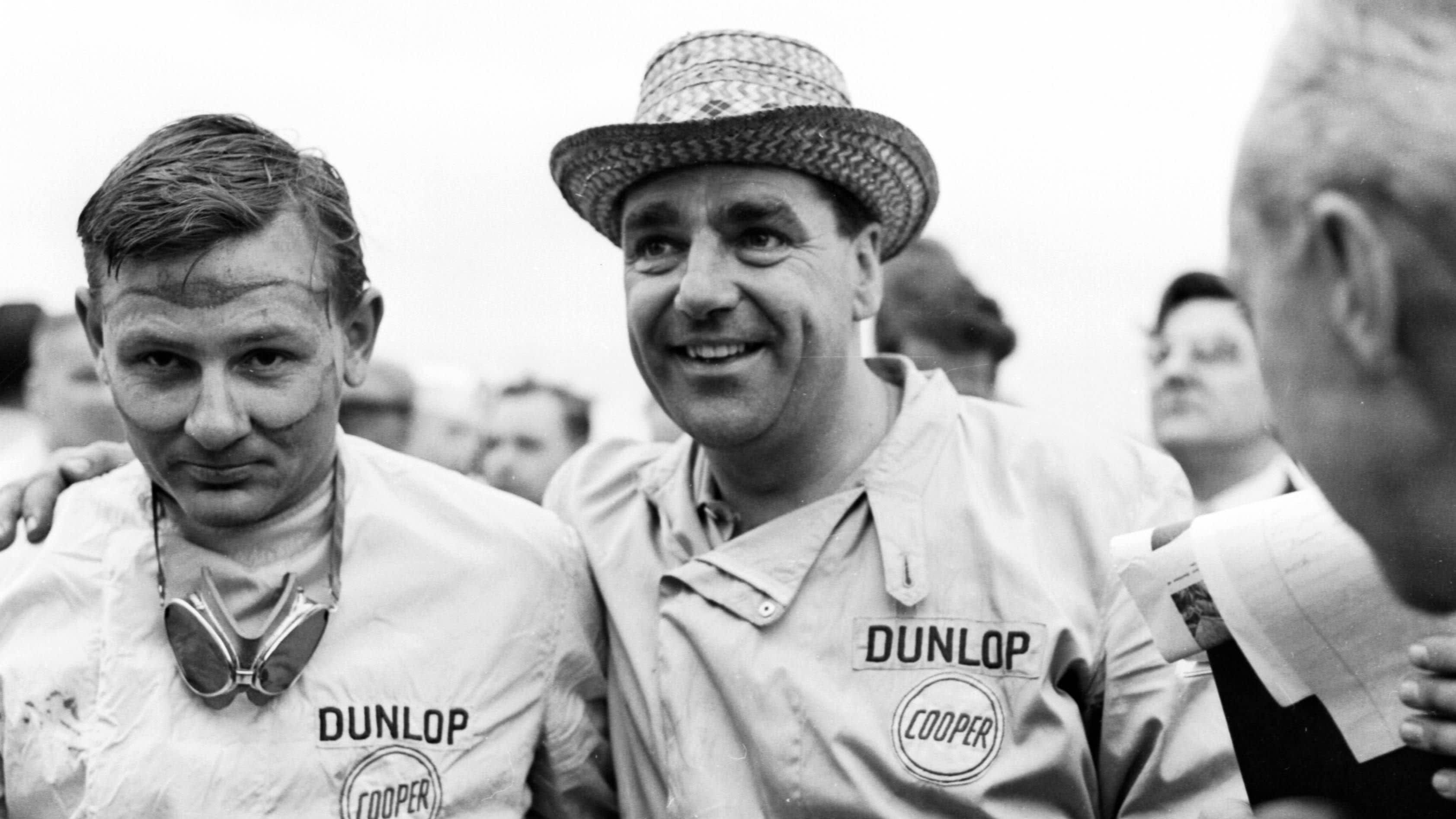 The 1959 season proved a record-breaking one for the future team builder, who at 22 became F1's youngest ever winner* at the season finale at Sebring (pictured left after that victory, with team owner John Cooper) – a record that would stand for 44 years until Fernando Alonso took it away in 2003. That triumph came five months after the New Zealand trailblazer had become the youngest podium finisher the sport had seen when he brought his Cooper T51 home in third place behind team mate Jack Brabham and BRM's Stirling Moss in the British Grand Prix at Aintree.
9             
Elio de Angelis, 1980 Brazilian Grand Prix - 21 years 307 days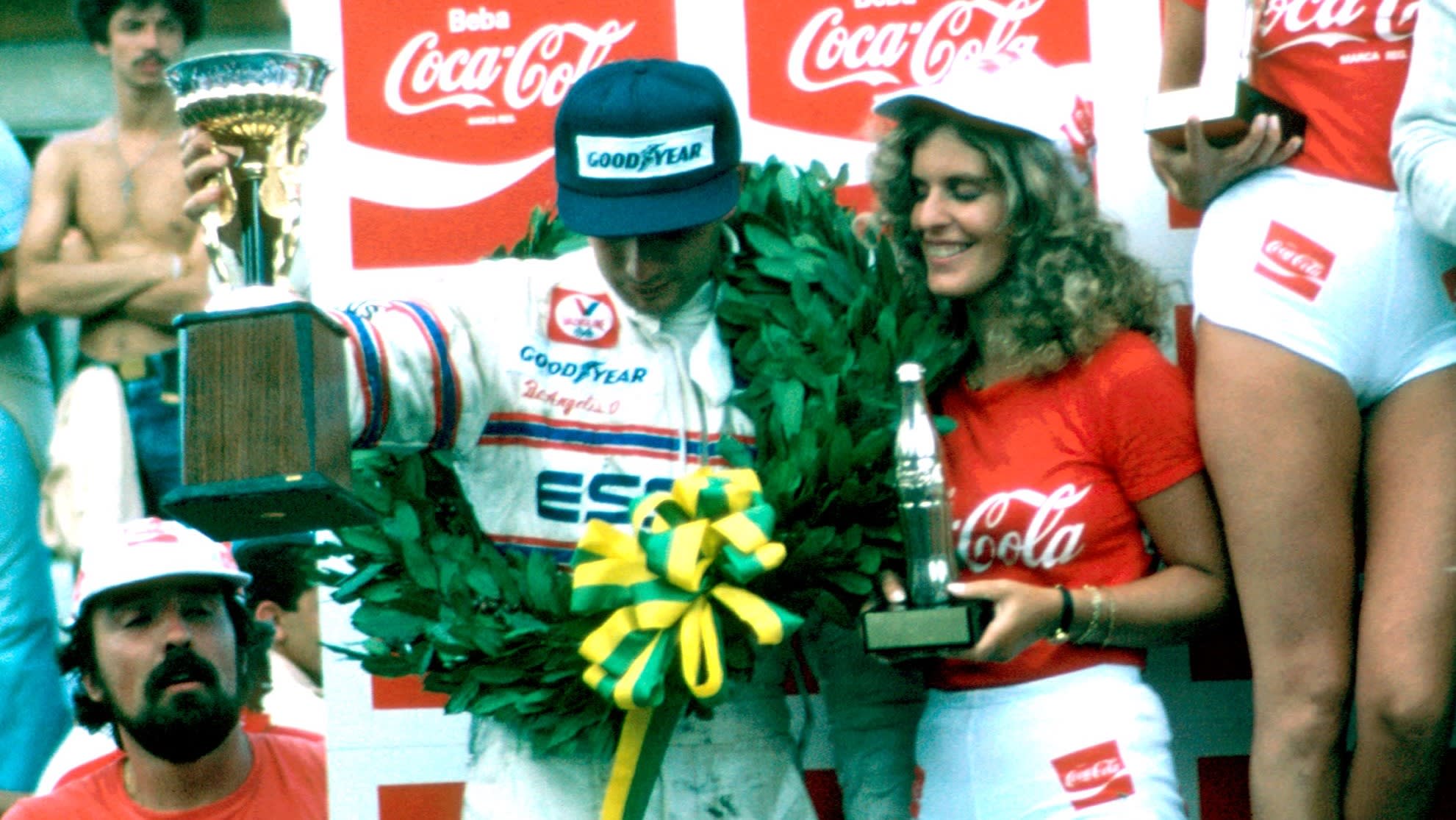 The popular and mild-mannered Italian has been referred to as 'the last of the gentlemen racers' – but he was also blindingly quick behind the wheel of an F1 car. Having recorded a best finish of fourth in his debut season with Shadow in 1979, De Angelis made the podium in just his second race for new team Lotus the following season, finishing second in the Brazilian Grand Prix at Interlagos as Renault's Rene Arnoux took just the second victory in F1 for a turbocharged car. That made De Angelis the then-youngest ever podium finisher in history, breaking Bruce McLaren's 31-year record.
8             
Ralf Schumacher, 1997 Argentinian Grand Prix - 21 years 287 days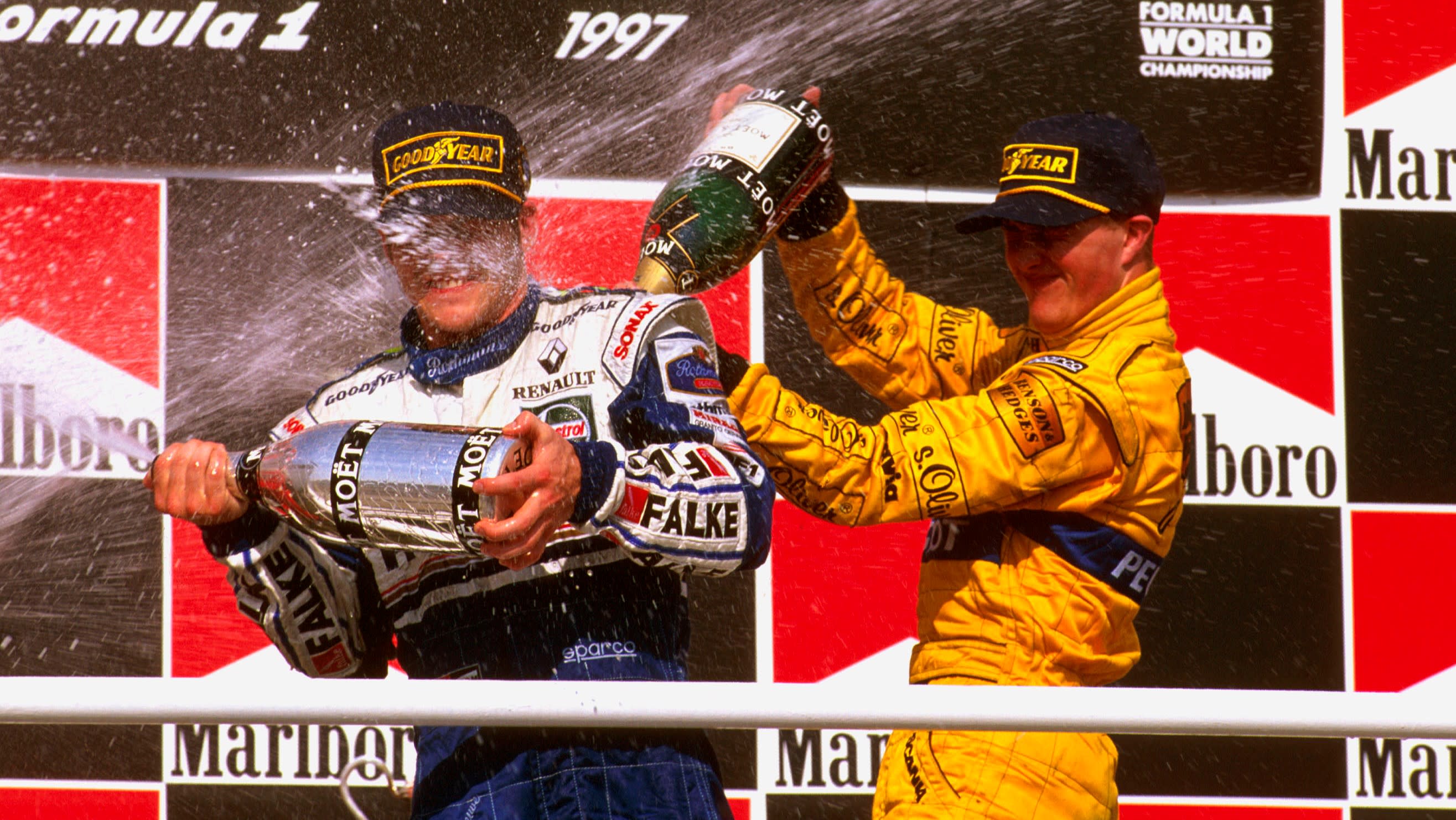 Ralf Schumacher makes this list having scored a podium in just his third race in Formula 1 with Jordan – though in truth his achievement was overshadowed somewhat by the circumstances in which it occurred. The German ended up third, but on another day he might have finished second or even won were it not for a moment of silly impetuousness that saw him run into the back of team mate Giancarlo Fisichella while attempting an over ambitious passing attempt, rather than waiting for a likely call from the team to switch positions. Worth mentioning that brother Michael was 23 when he first stood on an F1 rostrum.
7             
Robert Kubica, 2006 Italian Grand Prix - 21 years 278 days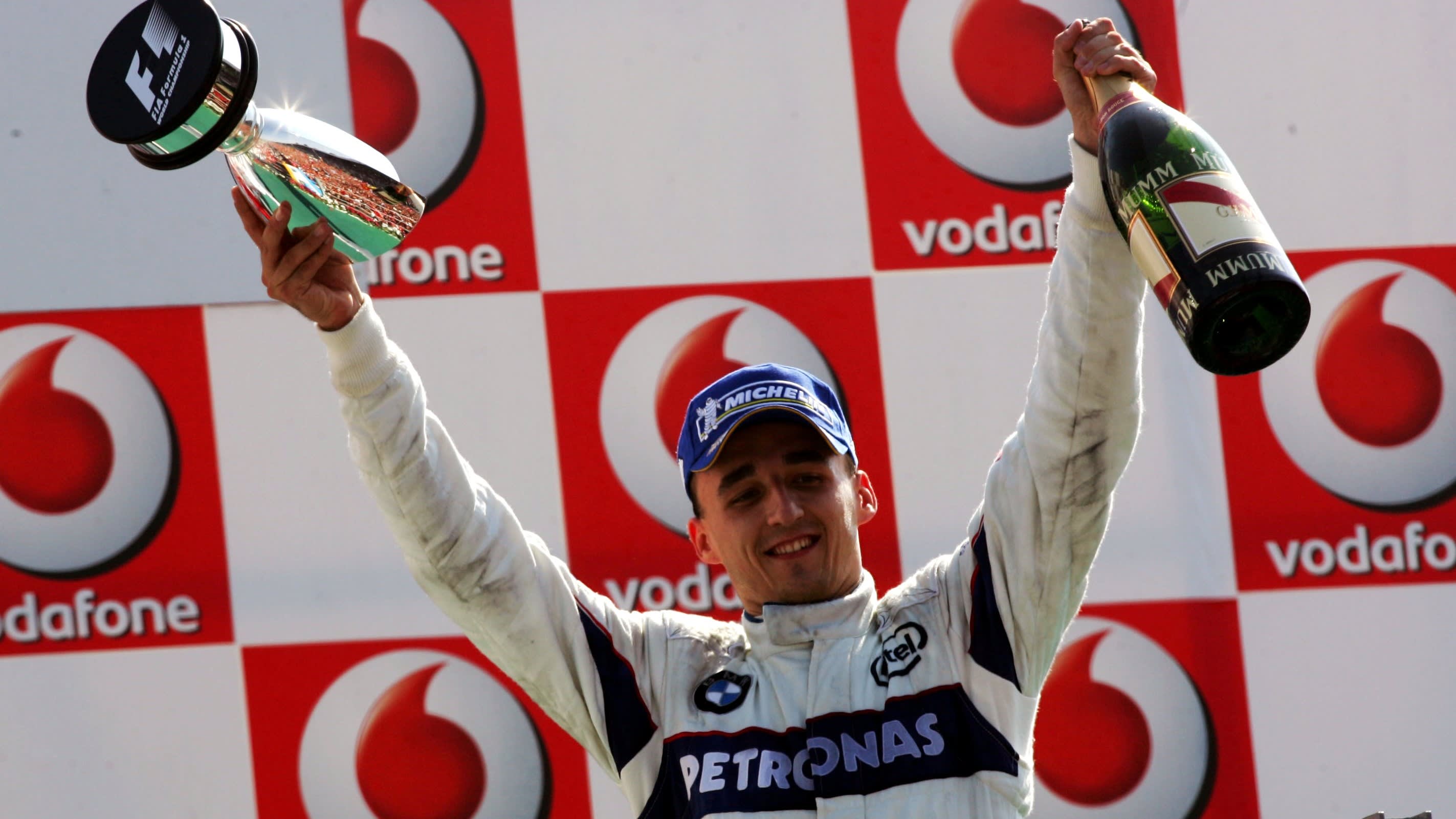 Drafted in midway through the 2006 season by BMW-Sauber to replace no less a driver than 1997 world champion Jacques Villeneuve, it took the highly regarded Kubica just three races to reach the rostrum. The Pole, who finished seventh on his debut in Hungary only to lose that result to a technical irregularity, qualified fifth in Monza but quickly moved up to third at the start. He then he vied for position with Ferrari's Felipe Massa and Renault's Fernando Alonso throughout the race before sealing the final slot on the podium when Alonso's engine let go in the latter stages.
6             
Fernando Alonso, 2003 Malaysian Grand Prix - 21 years 237 days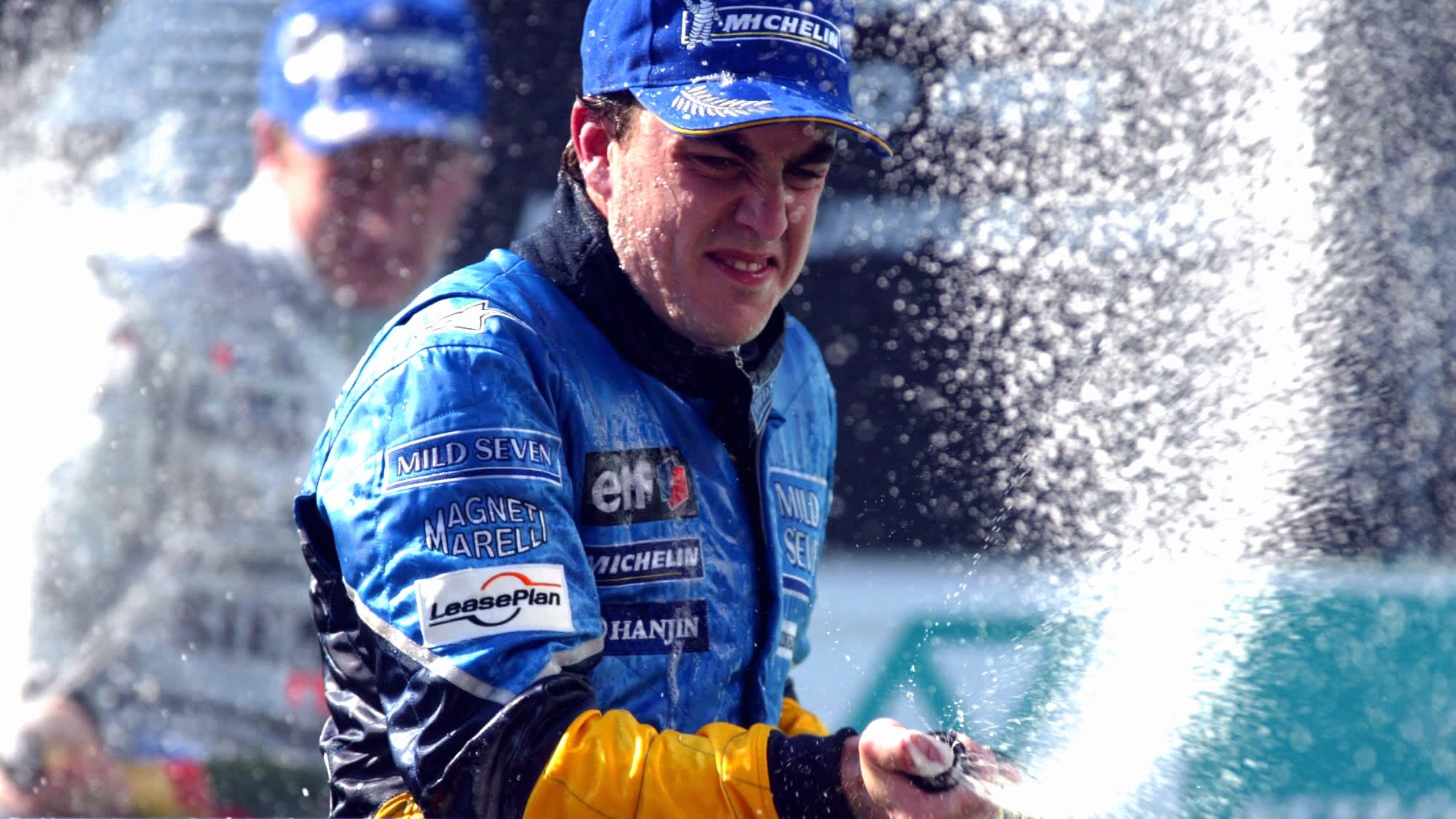 The 2003 Malaysian Grand Prix will go down as one of F1's most historic events, being the race where not one but two future stars came of age. 23-year-old Kimi Raikkonen won the race (slotting in behind only Bruce McLaren on the youngest winners list), but sharing the spotlight with the Iceman was 21-year-old Fernando Alonso who, fresh from becoming F1's youngest pole winner on the Saturday (a record since surpassed only by Sebastian Vettel), became the then-youngest podium finisher with third place on Sunday.
5             
Kevin Magnussen, 2014 Australian Grand Prix - 21 years 162 days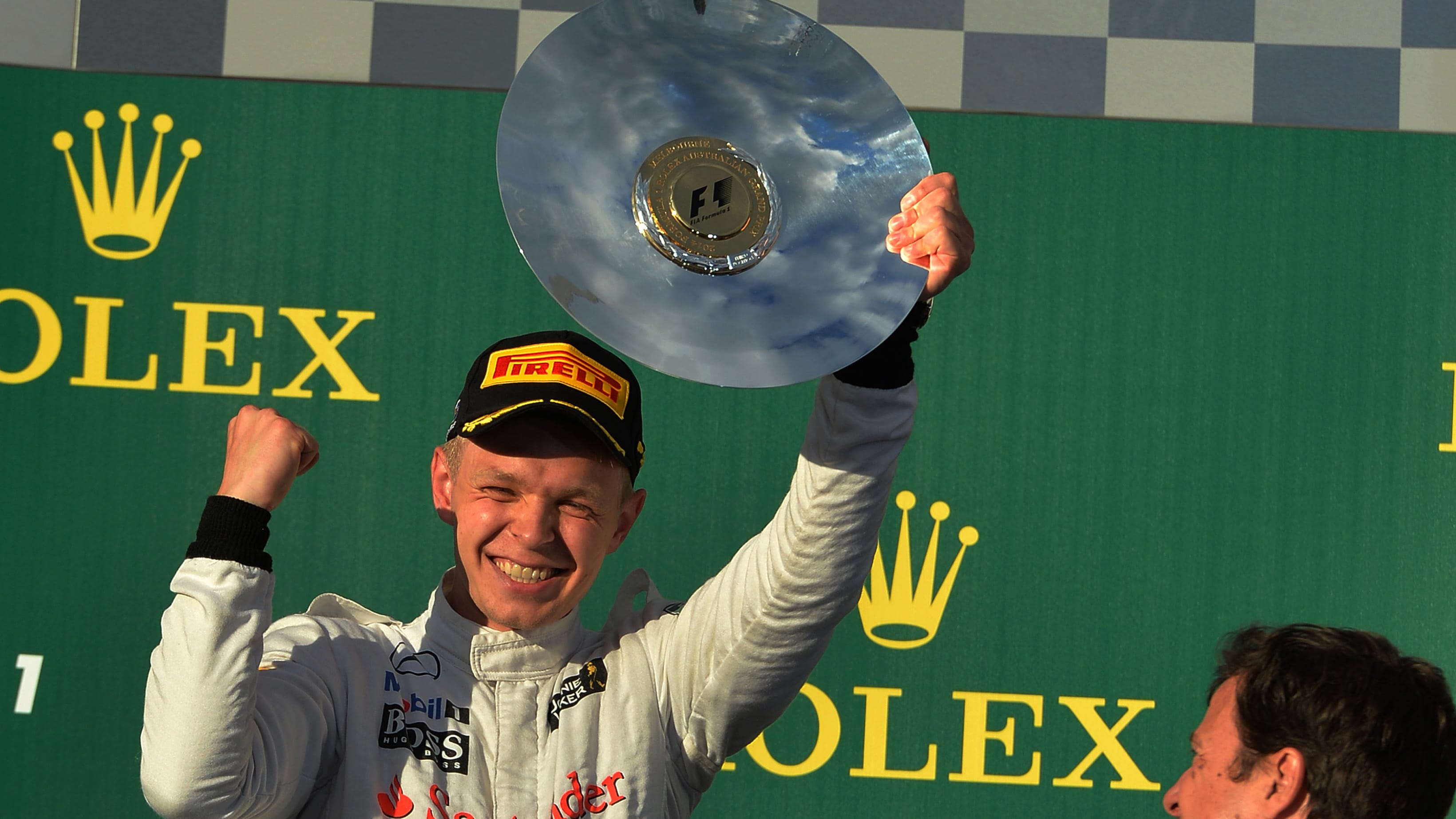 As F1 debuts go, Kevin Magnussen could hardly have hoped for more. Promoted to McLaren in place of Sergio Perez - and on the back of a triumphant campaign in Formula Renault 3.5 - the Dane wasted no time settling into his new surroundings. Having out-qualified team mate Jenson Button, fourth on the grid - sandwiched by Mercedes' Nico Rosberg and Ferrari's Fernando Alonso - became third at the end of lap one, and Magnussen effectively held station to the chequered flag. The story didn't end there however... Red Bull's Daniel Ricciardo was excluded and Magnussen inherited second, though even without that it had been a debut to remember.
4             
Daniil Kvyat, 2015 Hungarian Grand Prix - 21 years 91 days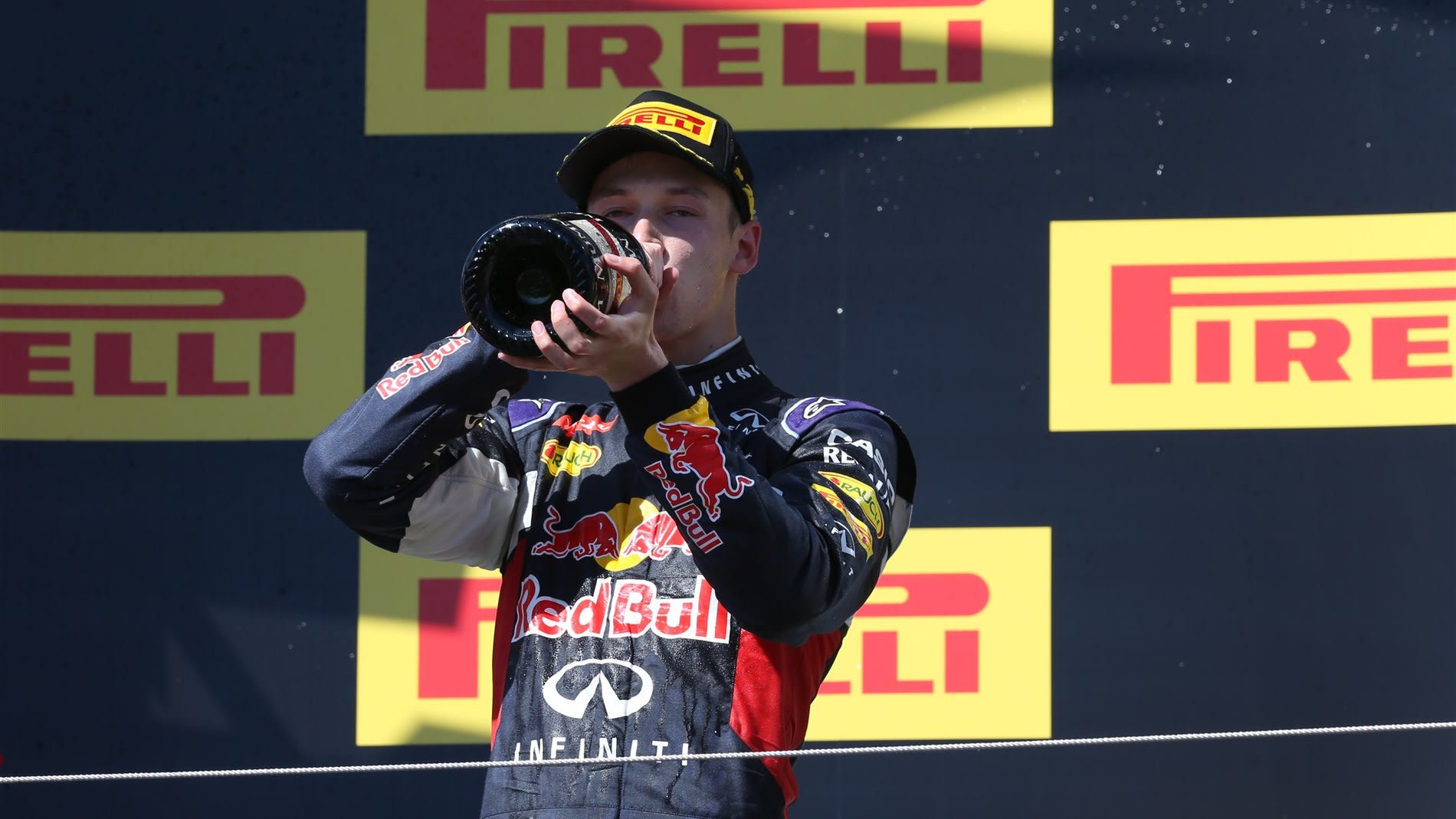 At an age where most teenagers are chasing their road licence, the affable Kvyat had already won the GP3 championship and competed in two practice sessions fo Toro Rosso - yet more vindication of Red Bull's famed driving academy. A full-time seat beckoned in 2014, and produced several podium finishes - but it was 2015 when Kvyat truly made his mark in the record books. As drama erupted all round him - the race would later be dubbed a 'heart-stopping classic' in some quarters - Kvyat picked up a 10-second penalty but still claimed a maiden podium, splitting the Ferrari of Sebastian Vettel and the Red Bull of team mate Daniel Ricciardo.
3             
Sebastian Vettel, 2008 Italian Grand Prix - 21 years 73 days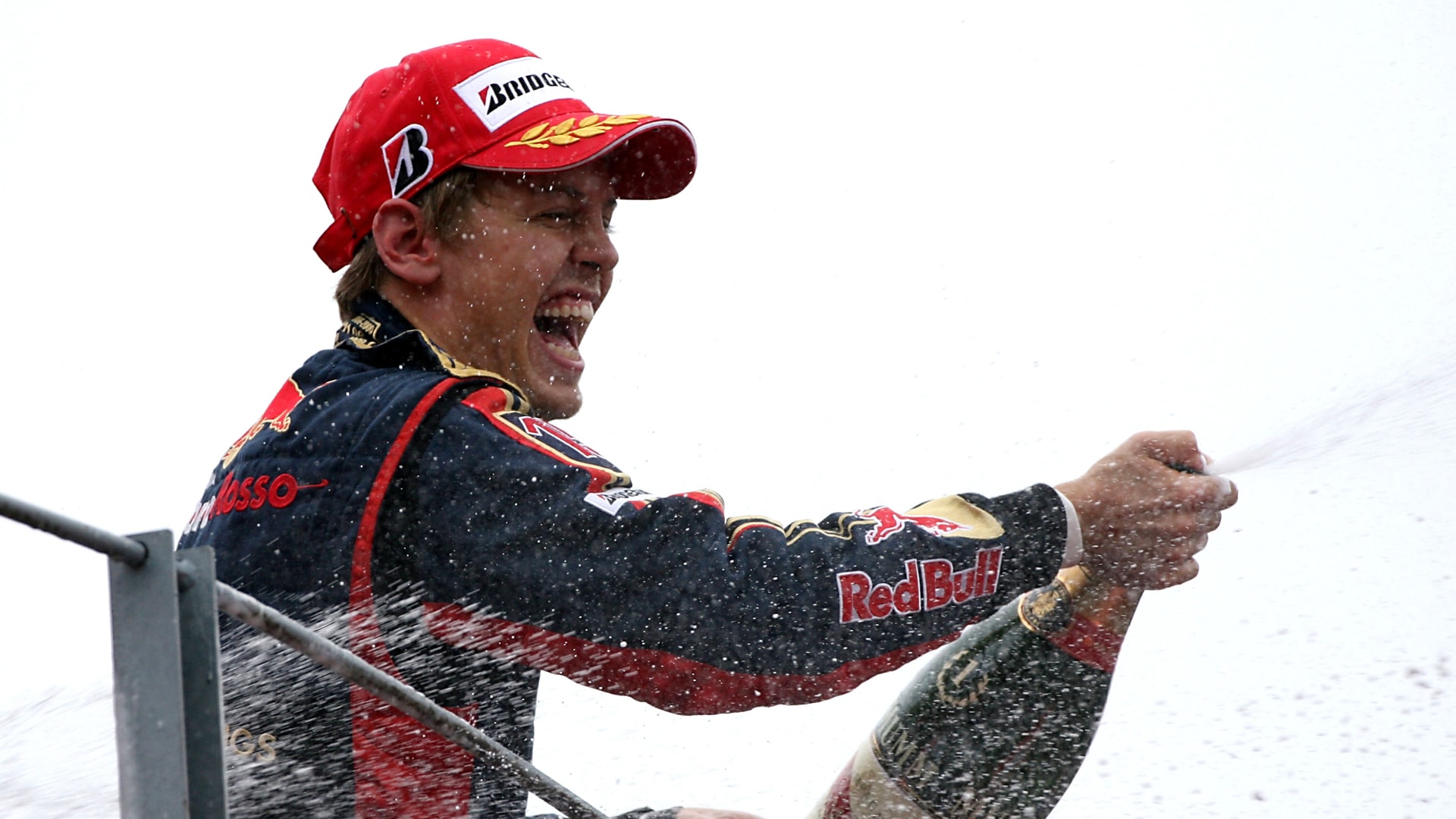 Happy-go-lucky off-track, impetuous and precociously talented on it, Sebastian Vettel had made waves - not always entirely positive - from the moment he stepped into F1. Even so, his first full season yielded few signs that history was about to be made: but at Monza, in the toughest of conditions, the then-21-year old captured pole and converted it into a brilliant victory. He was flawless throughout, leading for all but four laps and withstanding pressure from the likes of Lewis Hamilton and Nico Rosberg. The German wasn't just writing history for himself either - this was the first (and as yet only) win for Toro Rosso, and indeed for the Red Bull family as a whole. A call up to the main team duly followed - as did further records...
2             
Lance Stroll, 2017 Azerbaijan Grand Prix - 18 years 239 days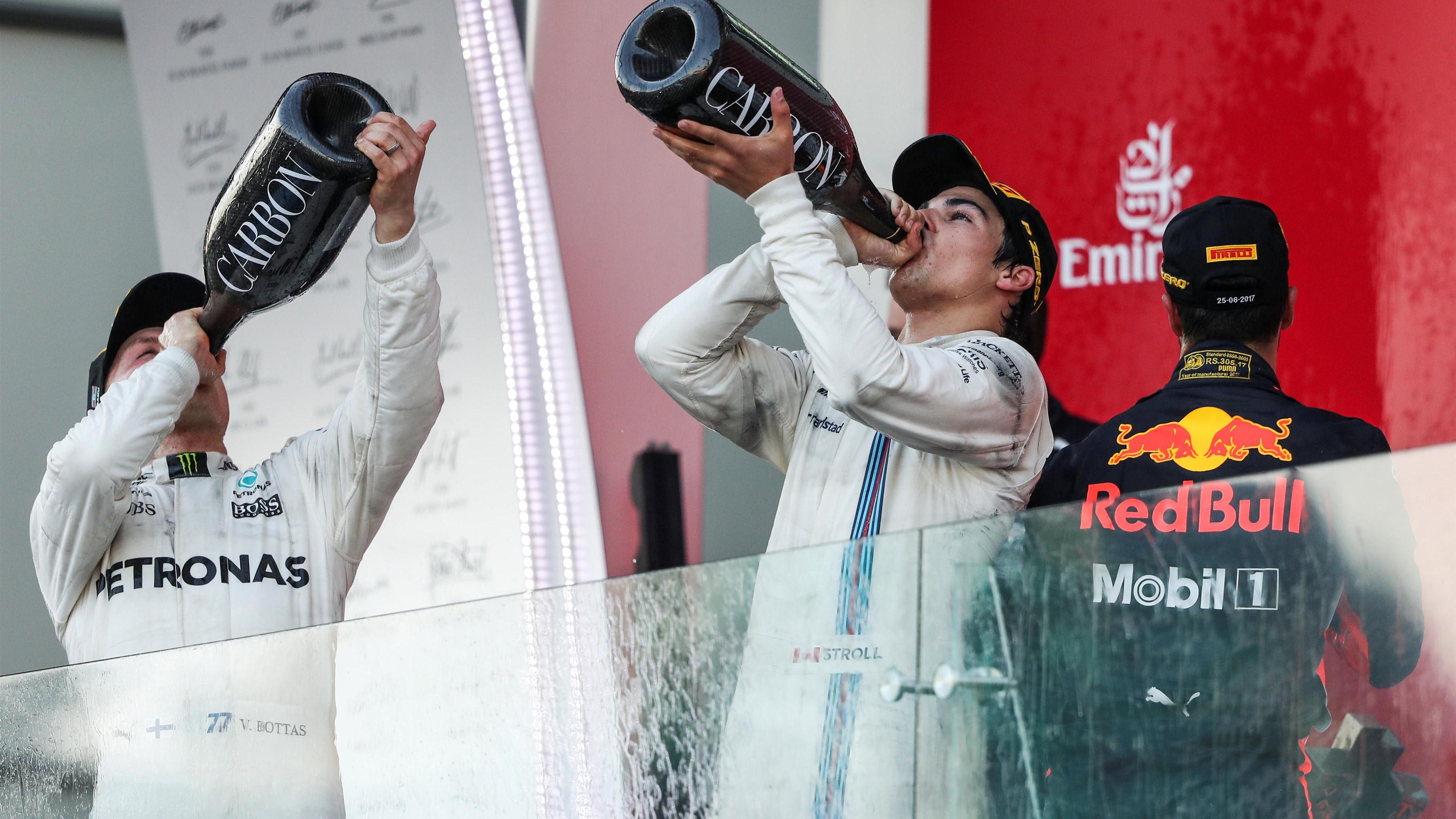 Blindingly fast but occasionally erratic in junior formulae, some raised questions about Lance Stroll's promotion into F1 at just 18 years of age - and the noise only increased after a difficult start to Grand Prix racing. But with a dignity and self-belief that bely his age, the Canadian responded in style in Baku, keeping his head when all around seem to lose theirs to book a place on the final step of the podium. It could have been better of course - Stroll lost second on the line by just 0.105s - but that was no great shame. He is the youngest rookie in history to clinch a podium, and the second youngest driver ever, just 11 days older than Verstappen when the Dutchman prevailed in Spain.
1             
Max Verstappen, 2016 Spanish Grand Prix - 18 years 228 days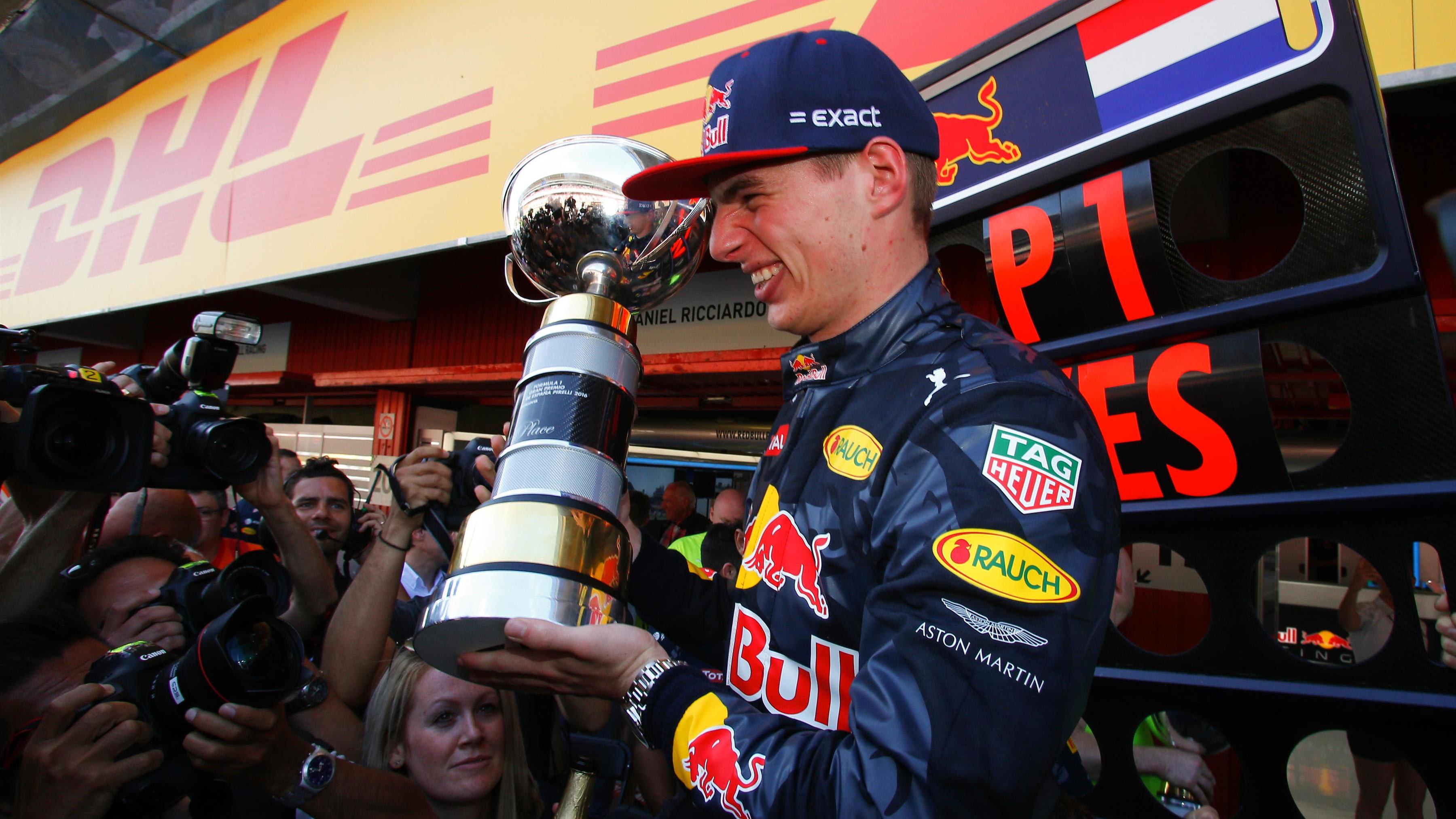 No driver in F1 history has achieved so much, so soon. Days after turning 17 the Dutchman drove in an official practice for the first time; five months on, he made his race debut in Australia. One year on more headlines were written - first by a mid-season promotion from Toro Rosso to Red Bull and then, in the first outing with his new team, by an outstanding victory in Barcelona. At 18 years and 228 days he shattered Sebastian Vettel's record as both the youngest podium finisher and victor in history - indeed he still has a year and a half before reaching the age at which Vettel first triumphed. The latter has gone on to become a four-time world champion. Few would bet against Verstappen following a similarly illustrious trajectory.

* discounting Troy Ruttman, who was 24 days younger than McLaren when he won the 1952 Indianapolis 500, which was then a part of the world drivers' championship despite running to different regulations.