Ferrari confident of banishing Monza blues
Team boss Sergio Marchionne might have accused Ferrari of "screwing up" the set-up in Monza, but Sebastian Vettel is super-optimistic of regaining the world championship points lead that he held from the start of the season until Lewis Hamilton's dominant victory in Monza two weeks ago.
The red cars have had the upper hand over Mercedes on the high-downforce tracks this year, and given the Prancing Horse's dominance at Monaco in May, Singapore's Marina Bay Street Circuit appears tailor made for the SF70H.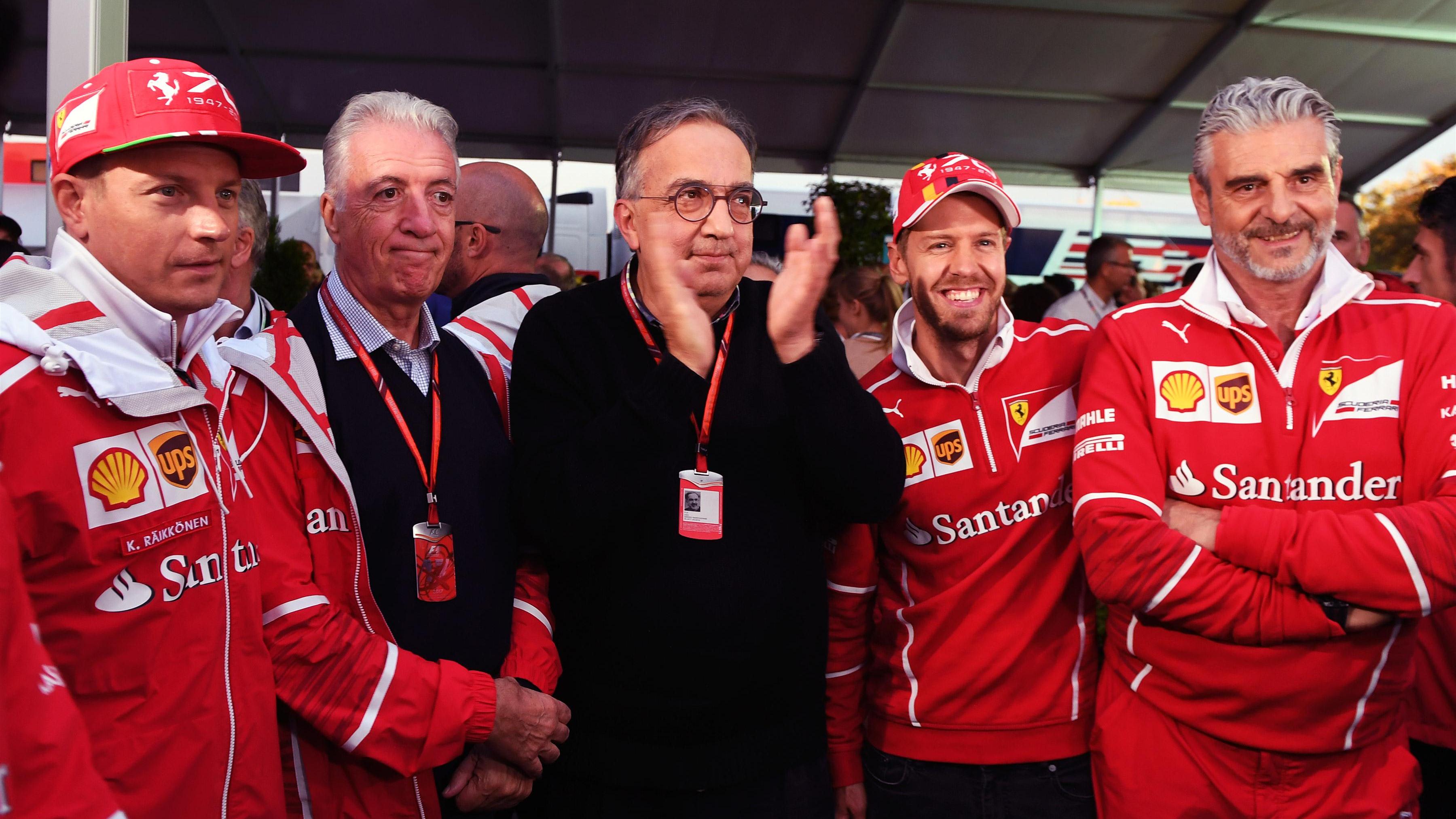 And while Marchionne was critical, Vettel, despite finishing 36s behind the winning Mercedes, was buoyant in Italy.
"Overall you could say it was a bad day, but I know the team is on the right way and there is a lot of stuff that is going to improve. Overall, it has been amazing so far to see where we are but I know that we only get stronger, so I'm in a very, very positive mood. I am not worried. I know that there is still a long way to go and we have got the people behind us, so it is a great feeling.
"The support has been amazing and, despite the numbers, the gap - you can name the negatives - I'm very, very positive right now, to be honest. I know that people are going into the office tomorrow more committed than before. The spirit is there, we just need to keep it up. It's a journey, we see where it takes us. Ferrari needs to be at the front and Ferrari needs to be on top of everything. So that's where we want to go."
Vettel, lest we forget, is a four-time winner in Singapore, having taken his last victory there for the Scuderia in 2015.
Red Bull hoping Monza grid penalty gamble pays off
Red Bull opted to take the pain of grid penalties on both cars in Monza in order to maximise their chances in Singapore, where last year they finished a close second with Daniel Ricciardo.
Marina Bay should suit the RB13's characteristics extremely well, and they are confidently expected in many quarters to provide the strongest opposition to Ferrari thanks to their solid low- and medium-speed downforce figures.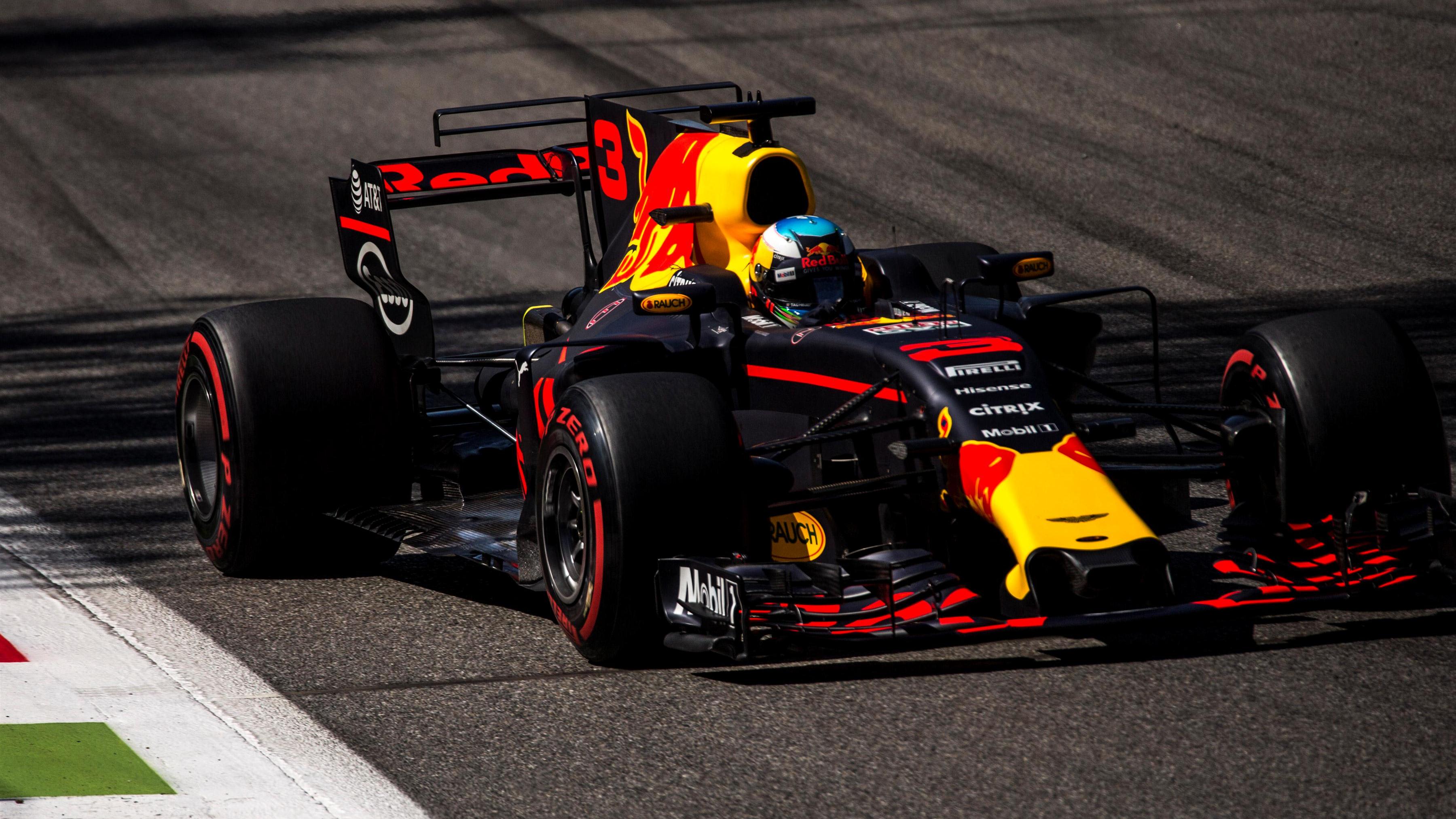 After his fighting fourth place at Monza, where he put third-placed Vettel under pressure late in the race and finished only 4s adrift, Ricciardo said: "[Monza was] a really good boost for everyone and we're looking ahead to Singapore. I believe it won't be our only chance, but is one of our best chances of a win in the second half of the season. You have to build up speed a little slower in the practice sessions on a street circuit like Singapore. At some point you have to start taking risks but to do that straight away doesn't make sense.
"I always prepare for the race with some acclimatization training. You feel the heat when you're in the car, but when you stop after the race and the adrenaline decreases you feel it even more. After the race I will easily sink five litres of water to rehydrate before I go to bed.
"I've started second and finished second at this track in the last two years, with fastest lap both times, so my aim this year is definitely to start on pole and try to go one better in the race."
Interestingly, seven of the nine polesitters thus far have gone on to win the race, while four of them would win the championship. The two polesitters who didn't win the race went on to lose the title (Felipe Massa in 2008 and Lewis Hamilton in 2012).
Max Verstappen, sixth at Marina Bay last year, also sees this race as a chance to break through again after all his recent misfortune.
"The race has been a strong one for us in the past," he said, "and I think we should be able to challenge for a podium this year."
Mercedes braced for 'more difficult weekend'
Despite running out winners in Singapore last season - their second win in three years in the country - Mercedes know that the street track will suit the W08 much less than did Spa and Monza. Team chief Toto Wolff believes that the Silver Arrows can overcome the car's known shortcomings on the tighter tracks, but the upcoming developments to address them aren't likely to be ready in time for this weekend.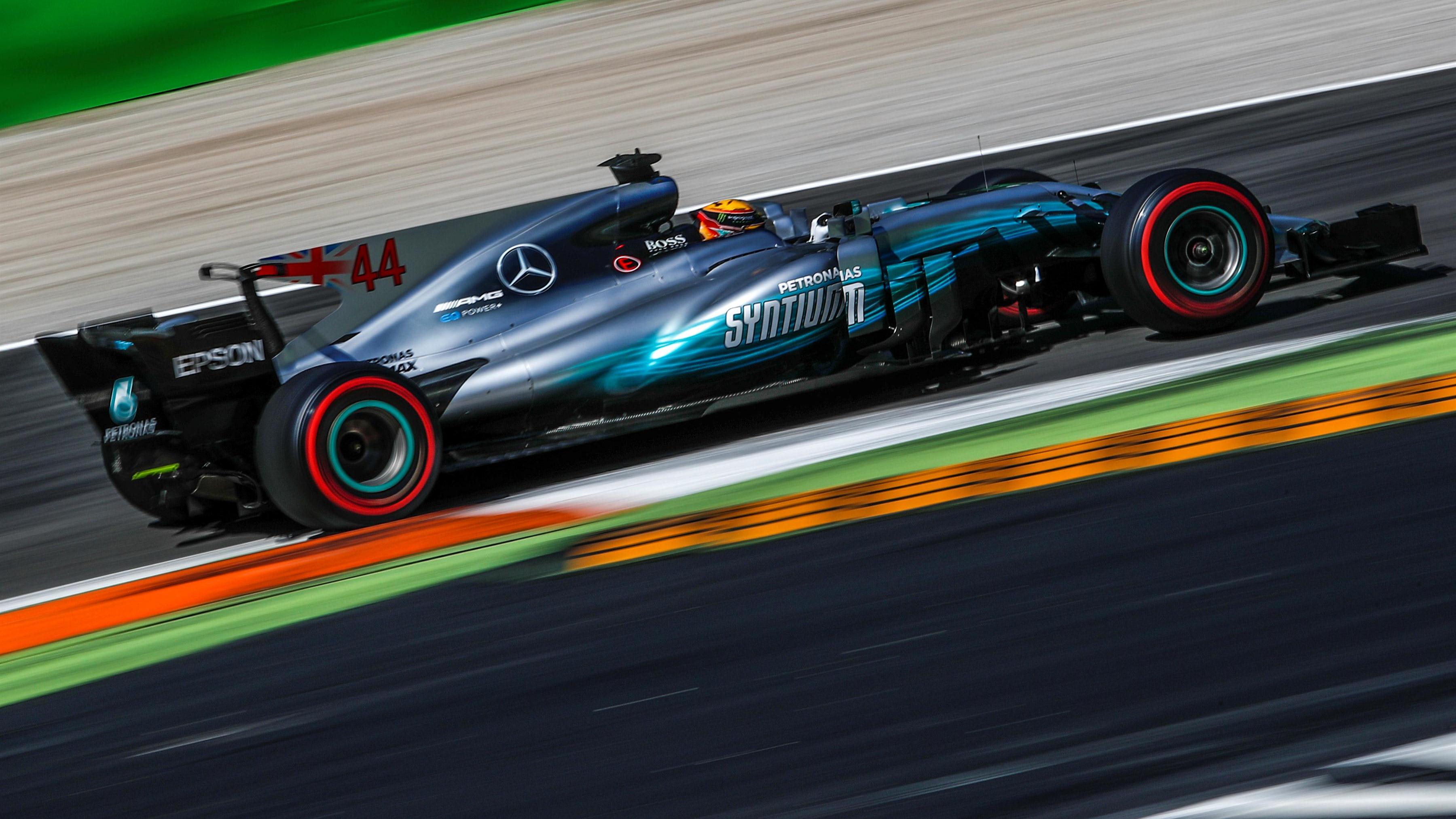 "I still believe there are certain characteristics of the tracks that suit the car or not, and you can see this year the slow, twisty circuits have rather suited Red Bull and Ferrari," he says. "Lots of high-speed downforce was good for our car. I don't think that's a pattern you can't break. It's about understanding the car and the more we clock mileage the more we learn about it.
"You can see we didn't have any issues in the slow-speed corners at Monza. Nevertheless I still expect Singapore to be a more difficult weekend for us than Monza, Spa or Silverstone because of those characteristics."
New points leader Hamilton, however, says he's going there intent on trying to win. And that he isn't worrying about Mercedes' past problems in Marina Bay.
"Currently that's not my mind-state," he says of the latter point. "I will do all the due diligence it's possible to make sure that we arrive there best prepared. We have no idea until we get there what the picture's going to look like but I think we learned a lot from the past. But on a hot track, Ferrari are often better. I think we'll be able to give them a good race. I think the car is continuing to improve and our understanding of the car is constantly improving. Perhaps if we went back to Hungary for example, maybe we would be in a better position today with the knowledge of being there already.
"So I approach this race with a real positive mind-set that we are going to be fighting for a win. But if that's not the case when we get there we'll just take it at face value and try to get damage limitation, I guess."
Team mate Valtteri Bottas, who was rewarded for his performances with a 2018 contract extension in the run up to the race, is equally bouyant:
"It's going to be a challenge, and we don't think we are favourites going to Singapore," says the Finn. "But in Monza we got a good balance and we did a really good job setting up the car, and found a different kind of stability that we haven't had before."

WATCH: Virtual Circuit Guide - Singapore
Pirelli take softest compounds to the streets
As you'd expect for a street track, Pirelli are again bringing their softest tyre compounds: the yellow-marked softs, the red-marked supersofts and the purple-marked ultrasofts.
The 5.065 km Marina Bay track features a long lap with more corners than any other – 23 – and because it's the only night race on the calendar it is subject to temperature fluctuations. The heat and humidity, even in the late evening, also make it very hard physically on the drivers.
Though it is the second slowest after Monaco, it places heavy demands on the tyres in terms of cornering, braking and traction, and the surface is bumpy and littered with street furniture such as painted lines and manholes.
All nine races held in Singapore to date have featured at least one safety car intervention, and the long and slow pit road always has to be factored into strategic decision making. The most popular pit stop strategy in recent years has been two stops - but flexibility is key.

The weekend outlook
There has never been a wet race in Singapore, and it doesn't look like there'll be one this year, although some sessions may be disrupted with the weather looking unsettled late in the morning and early in the afternoon each day.
Qualifying and the race both take place in the evening, with the Grand Prix itself getting underway at 2000 local time (1200 UTC). It is scheduled to run over 61 laps or 308.828 kms – though a couple of races in Marina Bay have reached the two-hour time limit before the distance is reached…