The sight of two cars starting a Grand Prix from the pit lane is unusual. That the two cars are from the same team is unlikely. But that was the fate handed to Williams on home soil at the British Grand Prix last month. What has gone wrong? This is a team that has won more constructors' championships than any other bar Ferrari in F1 history.
Admittedly, their last came more than 20 years ago. But even as recently as 2015, Williams were a multiple podium contender competing at the sharp end of the midfield and challenging the big teams on their day. They finished third in the constructors' championship in 2014 and 2015, and fifth in 2016 and 2017. Now they are lucky if they don't get knocked out in the first segment of qualifying or suffer the ignominy of being lapped during the Grand Prix. The good times feel a lifetime ago.
Claire Williams doesn't try to sugar-coat the team's problems. "You don't go from P5 to P10 without having a number of areas of weakness across your organisation and that's clearly what we have," she tells Formula1.com. "We went for quite an aggressive strategy over the winter, we felt we probably needed to if we were going to affect any significant change. That didn't pan out for us. Then on top of that, we got our aero programme wrong. Sometimes that happens. But it is what it is.
"Over-panicking in situations like this is the worst mistake you can make. It's a case of sitting down and analysing all the areas of weakness. We've been through that process, we've uncovered along the way some other areas of weakness. So from that perspective, it's been a positive exercise for us. It has enabled us to start from zero and move forward from there."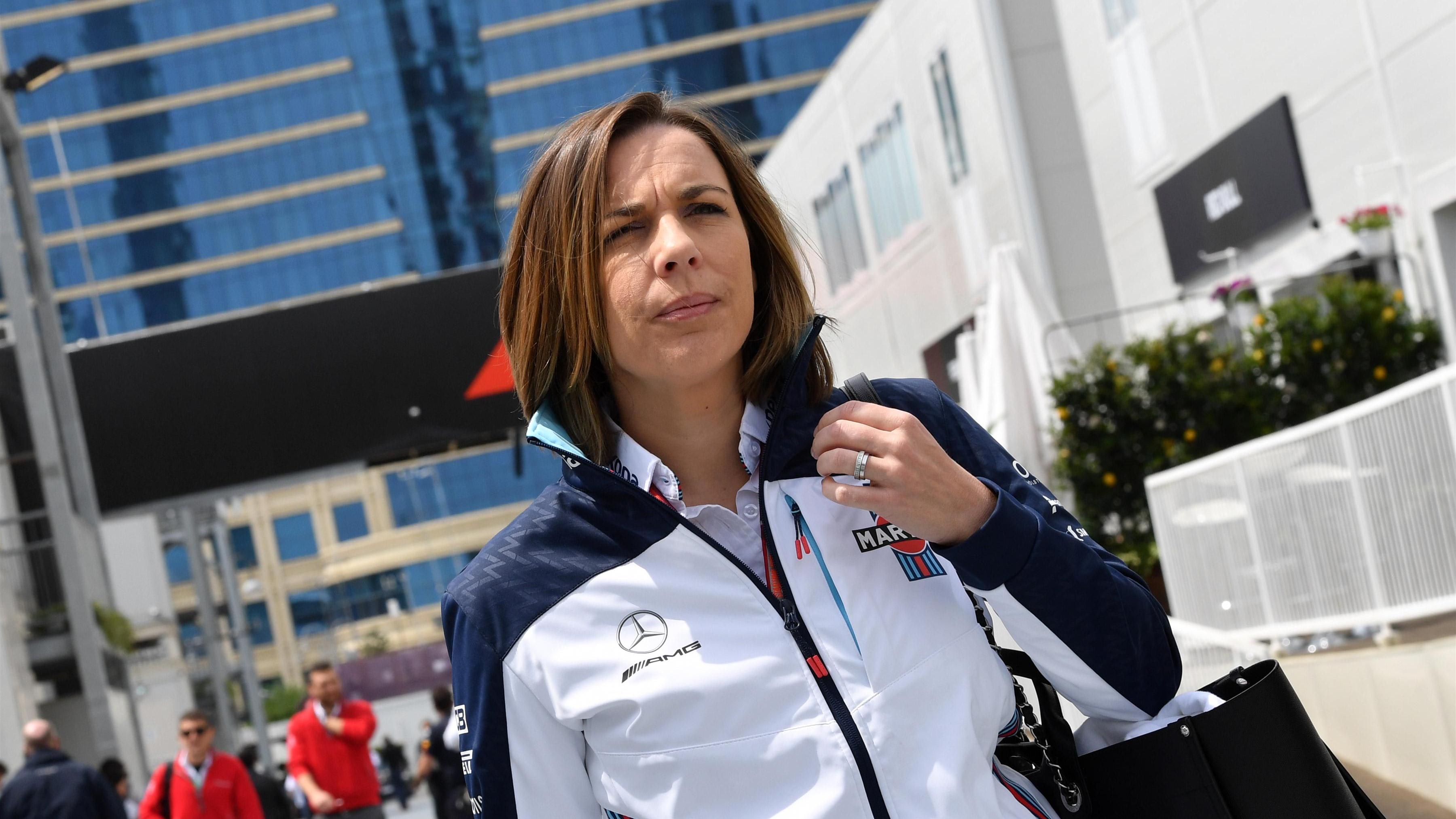 This isn't the first time Williams have had their back against the wall. When Williams was appointed Deputy Team Principal in March 2013, she inherited a team that had finished ninth and eighth in the previous two seasons. They went on to finish ninth that year. But that campaign was a write-off. The focus was on the future. A rebuild process, which included Mike O'Driscoll taking on the role of CEO in June, had begun.
They signed a Mercedes engine deal for 2014, which ultimately proved inspired as it was the class-leading power unit at the start of the V6-hybrid era. They recruited an experienced driver in Felipe Massa from Ferrari. They signed a title sponsor in Martini for 2014. The technical department was bolstered, too, with Pat Symonds among others joining. The result was third place in the constructors' championship.
Williams are now in need of another reset. Only this time, they are taking a different approach. "We're looking to fix this internally," says Williams. "People underestimate the kind of time it can take to reset a Formula 1 team. You don't just swap a few people out. It's not ever about one person anyway. Trying to rebuild your team internally isn't a work of moment. If you make rushed decisions, you can make mistakes. We need to make sure we're properly analysing every area, whether that's people, resource, structures, processes.
"We're going through that analysis now and making our decisions off the back of those results. Everything needs to be data driven, so we get it right. It's not just emotive or visceral reaction to something, because in that circumstance you normally get it wrong. It has to be a slow process, because this is such a big machine that we're trying to turn around, so you have to go through it methodically. If we do all that, we can turn a corner."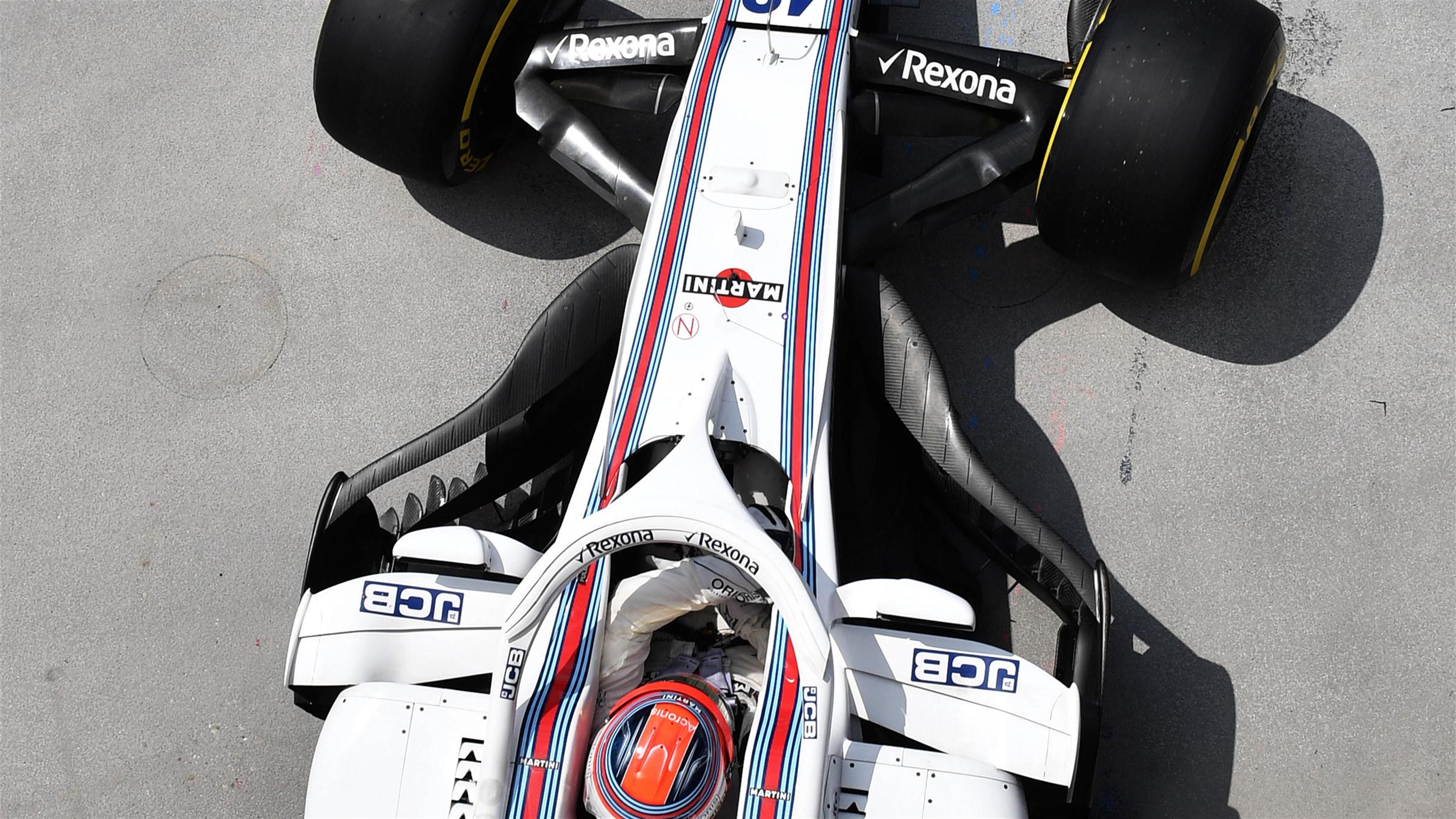 But can Williams afford to take their time? Martini is leaving at the end of the season and has yet to be replaced, while they will likely take a hit on prize money because of their expected lowly finish in the constructors' championship. But Williams remains defiant.
"I wouldn't be smiling if we didn't have the time," she says, speaking before the news emerged that Lawrence Stroll, father of Lance, who has supported the team financially, is leading a consortium to buy F1 rivals Force India. "We're in fine shape financially. Of course we'd always want the money. Engineers spend as much as you give them. But we're not about to go under, we're not in a fight for survival.
"We have a good budget. There are lots of losses financially for us next year, but we have other avenues. I've grown up in this sport, I've grown up in this team where we've been in much harder situations than this, when mum and dad have been sat around the dinner table and mum saying 'what on earth are we going to do next year Frank?' and dad replying 'Don't worry, something will turn up'. I have that approach because something always does.
"I believe we will be fine next year, we already know we do have a healthy budget and that we'll be okay next year. We're disappointed Martini is leaving us, but we've had five great years for them and we're grateful for that. It's the natural end of their partnership with us, it's nothing to do with performance. We need to work hard to replace it, but there are opportunities out there."
Williams have fielded an inexperienced driver line-up this season in the form of Stroll and Sergey Sirotkin. Some have suggested they have played a key part in Williams' lack of form in 2018, but Lowe disagrees. "We haven't given them the equipment this year to fight for points, which is unfortunate but within that, they have stayed disciplined, committed and hardworking," he says. "People have asked if that [the inexperience of the drivers] has been a problem to us. I'd say the car is our main problem. We don't assign any of that responsibility to the drivers."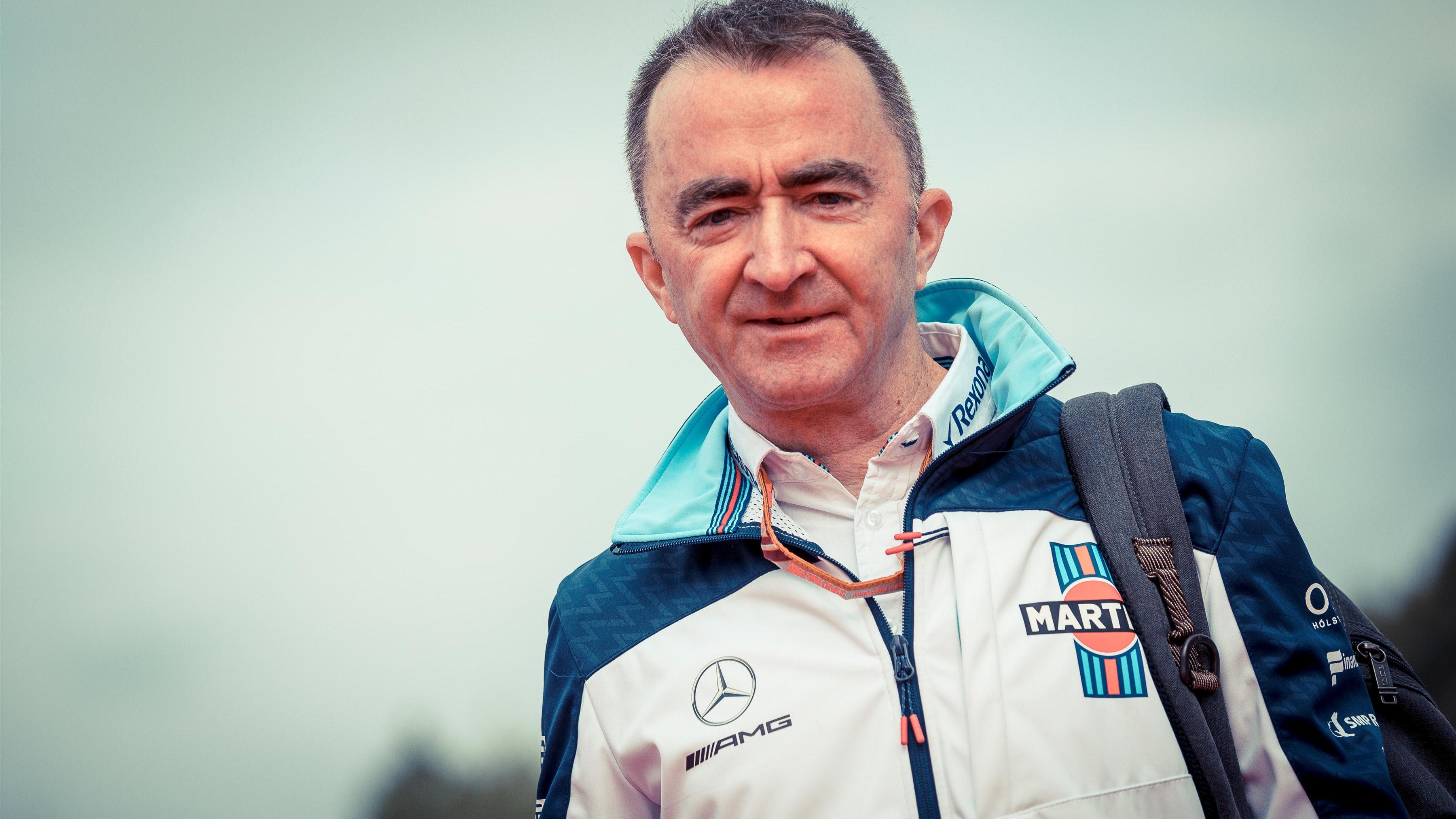 And so to the performance of the car, which as Lowe says, is the team's greatest weakness. In a bid to bridge the two-second gap to the front, Williams have unfortunately gone the other way. "What we have done is produce a car where some of those aggressive steps have not worked and on the contrary taken us backwards, not forwards," admits Lowe. "On top of that, it's uncovered a range of areas in which we have slipped behind in terms of our capability and process to develop the car. That's been disappointing."
The team had hoped to recover by mid-season, but that was ambitious. "We've done a lot of very good work, but when you go and look at the numbers, we've probably stood still relative to our competitors," Lowe adds. "We're not going to give up, but if we're realistic, the idea of getting back towards the front of the midfield at this stage in this season is maybe not going to happen. So naturally, which happens anyway, a lot more focus moves to the following year."
The technical structure has been tweaked. Ex-Ferrari man Dirk de Beer left his role as Head of Aerodynamics, having been in situ for a little over a year. It came after Chief Designer Ed Wood left for personal reasons. Chief Engineer Doug McKiernan, with 16 years of experience at McLaren, is now shaping the aerodynamic programme with Lowe remaining at the helm.
"Paddy is our CTO and I back him 100%," says Williams. "Paddy is a triple world championship-winning Technical Director. He's inherited a team with some issues and weaknesses and it's his responsibility to fix these issues as our CTO. Giving someone a short time to do that and expect miracles is naïve. He needs more time to fix these issues. At the end of the day, we're all relying on Paddy and his team of engineers. It's those guys who make the car go faster. We need to make sure we give them everything we can resources-wise to do what they can to give us a good race car. I trust Paddy and his team will deliver."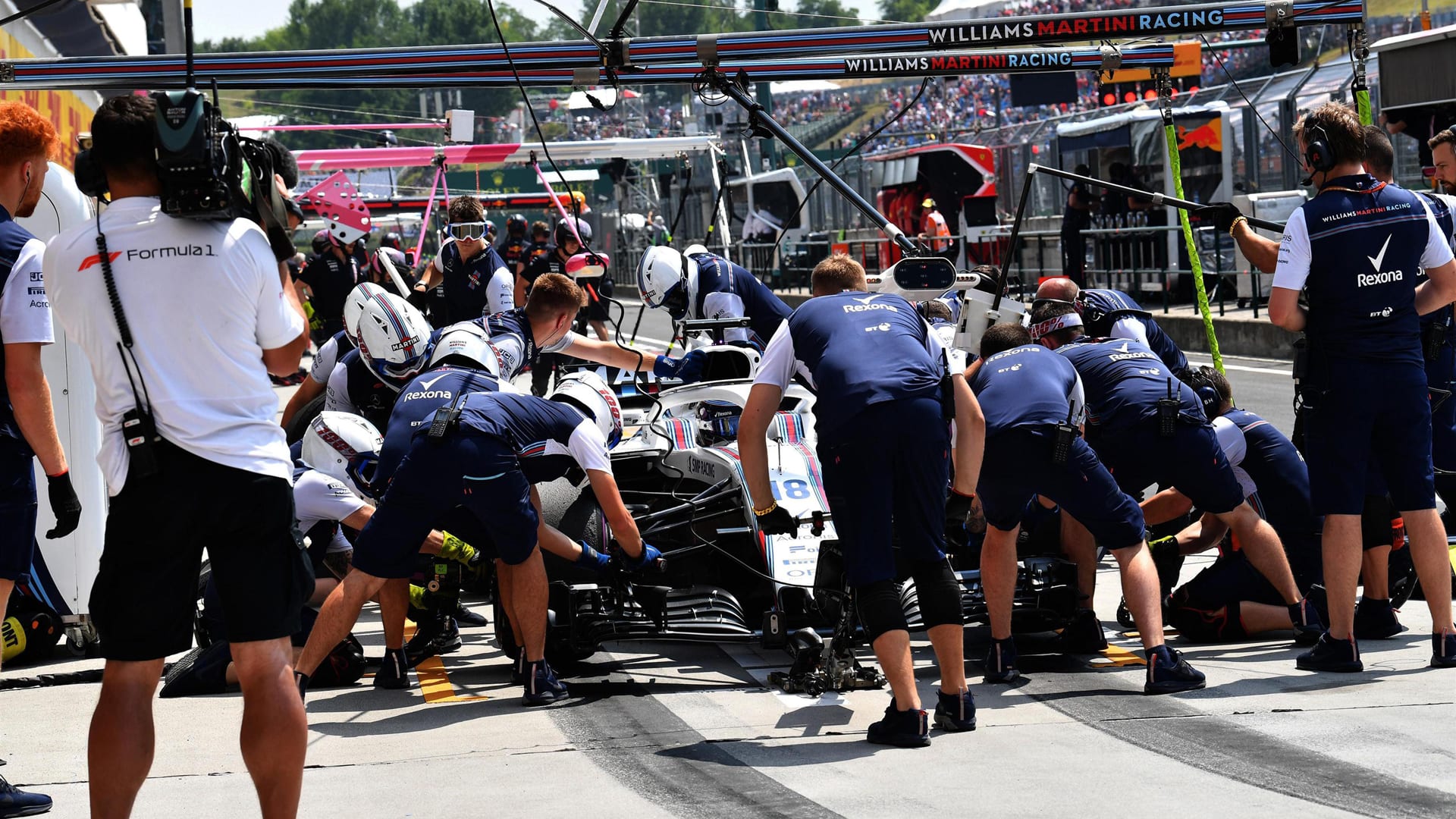 Processes are being improved, too. For example, the aerodynamicists that were previously based in the windtunnel have been moved across to the other side of the Williams campus and into the main building so they are working alongside the engineering team in an open plan office with Lowe and McKiernan sat in the middle in a bid to improve the collaboration.
"It's already having a significant impact on that group and how they work together," says Williams. "It's a small thing, which you might not think can make a big impact, but it does. We're working through the structures, processes and communication in an open and honest way. The fix for us is going to come from within our team and everyone working together to fix this and taking pride in their car and in their team. I'm really pleased to see the spirit we have at Williams right now as everyone is on board for this journey."
The British team take pride in being an independent constructor, but Williams concedes partnering with a manufacturer, as they did with BMW between 2000 and 2005, is something under consideration for the future. "In my early years I thought to myself, we can do this independently," she says. "Now with Formula 1 where it is, to be a works team would be hugely valuable to us. I don't think we need that to take us to P4. We can do that by ourselves, but to take us on. It would take us to the next step."
There is also the option of taking parts from another manufacturer. Teams up and down the grid do it to varying degrees. Haas, for example, take everything that isn't listed plus the engine from Ferrari. It's proving a success, with the American squad boasting the fourth fastest car this term. Mercedes say they are in talks with Williams about supplying them a gearbox along with the engine.
When asked if Williams would consider adapting their independent model, Lowe says: "We have got our eyes open. You have got to look around. Formula 1 is changing. We've seen more and more teams adopting gearboxes from elsewhere. We owe it to ourselves, you've got to move with the times and do the best thing for the performance of the team. But having said that, Williams have a strong culture of being independent, being a constructor."
That's a pragmatic approach and one which stands Williams in good stead, whatever they do, as they look to rebound once again.