Vettel is far and away the most successful graduate from Red Bull's young driver programme. Four championships. 51 wins. 106 podiums. 55 pole positions. It's a phenomenal record but one that was not built on a statistically stellar junior career. He won 18 out of 20 races on the way to the Formula BMW title, but that was his only crown pre-Formula 1. Even Vettel wasn't sure he had what it took to compete at the highest level, even when he had made it to F1, so high are the standards he set for himself.
"When I was growing up and coming through different categories, it wasn't until very late that I was convinced I could have a successful career in racing," he told Formula1.com. "You just focus on what you're doing at the time. Every single step. The target was to reach F1, but still, even when I reached F1, I wasn't convinced. After a couple of years and winning some races, then you realise you have a career. But before that, I never really liked to call it a career."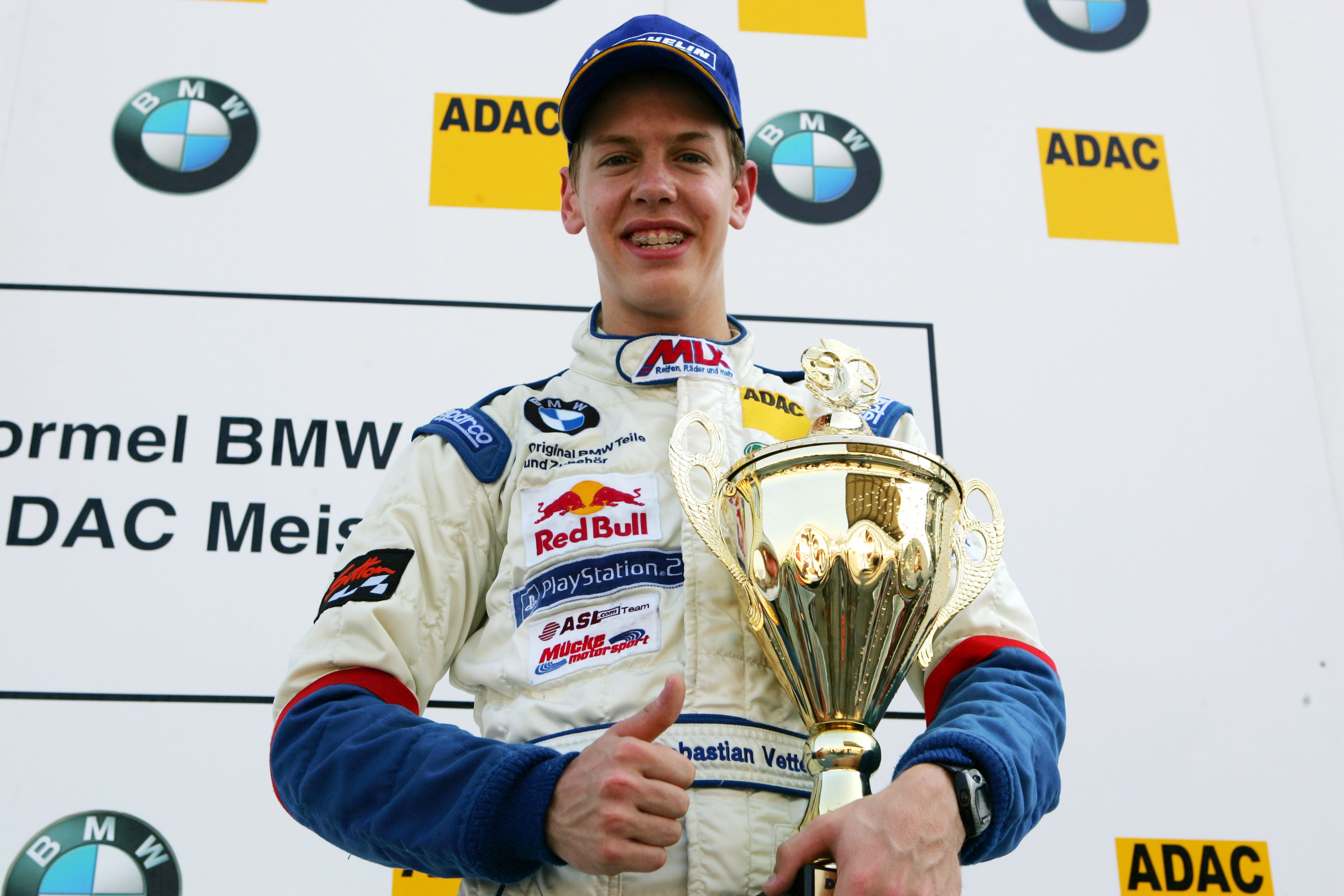 BMW and Red Bull saw something in him, though. "From the very first day, I have got scripts from him from his time in Formula BMW which you wouldn't see from any other driver," his former BMW Sauber Team principal Mario Theissen told Formula1.com. "He was disciplined. When returning to a track, he always had his notes from the last race. He prepared very well. If Formula BMW practice was at 8am, he would get up four hours before, do his training in the gym and then head to the track. At the age of 15, his behaviour was already what you would expect from a true F1 professional."
Theissen, who caught up with Vettel at the German Grand Prix last month, reckons that work ethic is a result of him "loving what he does" and also knowing that "without hard work, he could not get anywhere because his parents could not finance a racing career."
He says Michael Schumacher was a role model for him. "Sebastian understood from Michael that the ingredients to become a successful driver are not just down to what you do in the car." Franz Tost, Vettel's boss at Toro Rosso, adds: "Sebastian understands that getting a team together and keeping a high level of motivation is decisive for success."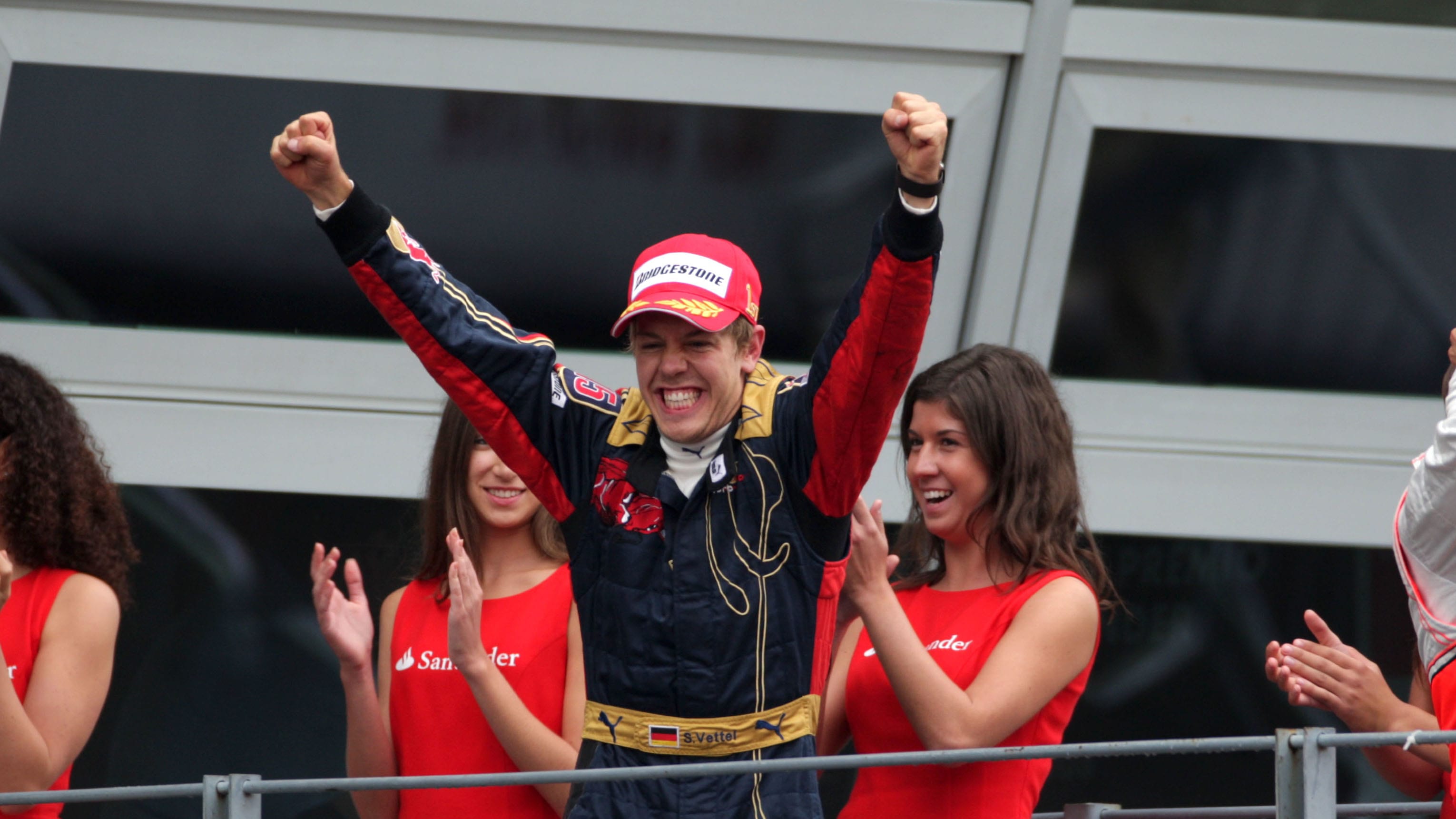 Vettel's first F1 victory was something special. The German danced his Toro Rosso around a drenched Monza to triumph for Toro Rosso in 2008. That result, along with a strong end to his first full season, was enough for the senior Red Bull outfit to come calling for 2009.
More wins followed and then there was the first title the year after, clinched at the final Grand Prix having never led the championship at any other point up until then. "Sebastian proved he has the mental strength when he won the championship in 2010," said Tost. "He is mentally strong enough to manage this pressure. He has proved this time and time again."
Three more titles came with Red Bull. "He grew with the team, he produced some fantastic performances," said his former Red Bull boss Christian Horner. "When he got into a position at the front of a race, his ability to control a Grand Prix, manage a race was phenomenal. He just got better and better and better each year he was with the team."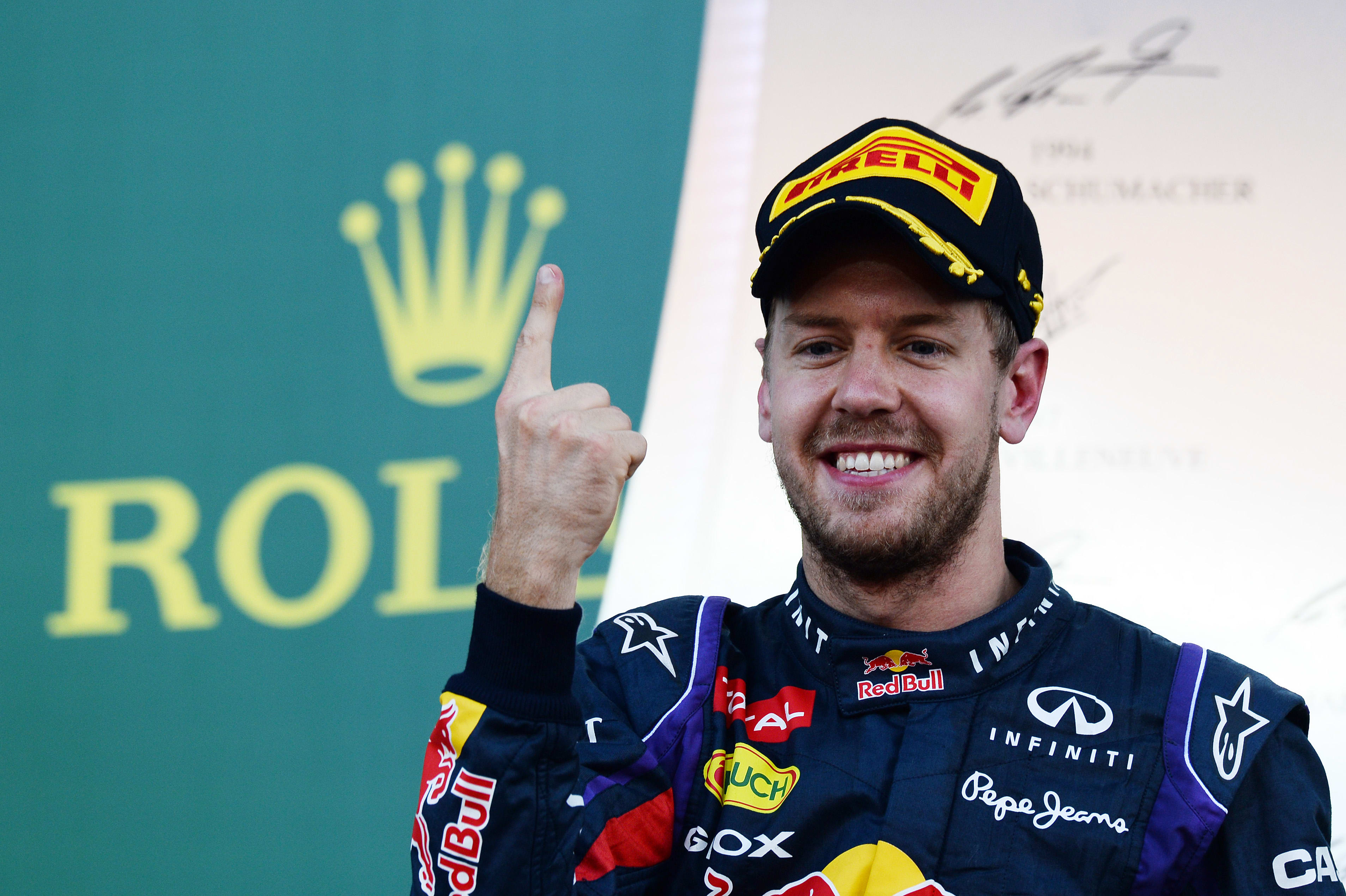 With four titles in his pocket, and having been surprisingly upstaged by team mate Ricciardo in 2014, Vettel chose to jump ship and leave the family that had brought him into F1 in favour of joining Ferrari for a new challenge, much like Schumacher did after winning two titles with Benetton. But Vettel says the move wasn't motivated by what the seven-time world champion did.
"Many times people confuse the fact I joined Ferrari as me trying to do something similar to Michael," he says. "If we can go anywhere near what Michael achieved that would be a great success but times have changed and what lies behind us is not really what should drive us in the future."
But while he has yet to match Schumacher's triumphs, he has successfully motivated the team in a similar way. He plays it down, though. "A driver's role outside of the team is quite important," he says. "I'm not trying to stand out, I'm just trying to be one of the guys, one of the team, trying to help the team win."
Tost notes that Vettel has the balance just right. "He spends time with mechanics," he says. "But it's how you communicate. It's not necessary to say OK, we go now every evening for a lunch or dinner. Coming in every morning, greeting the mechanics, saying thank you after the race - he knows how to deal with this."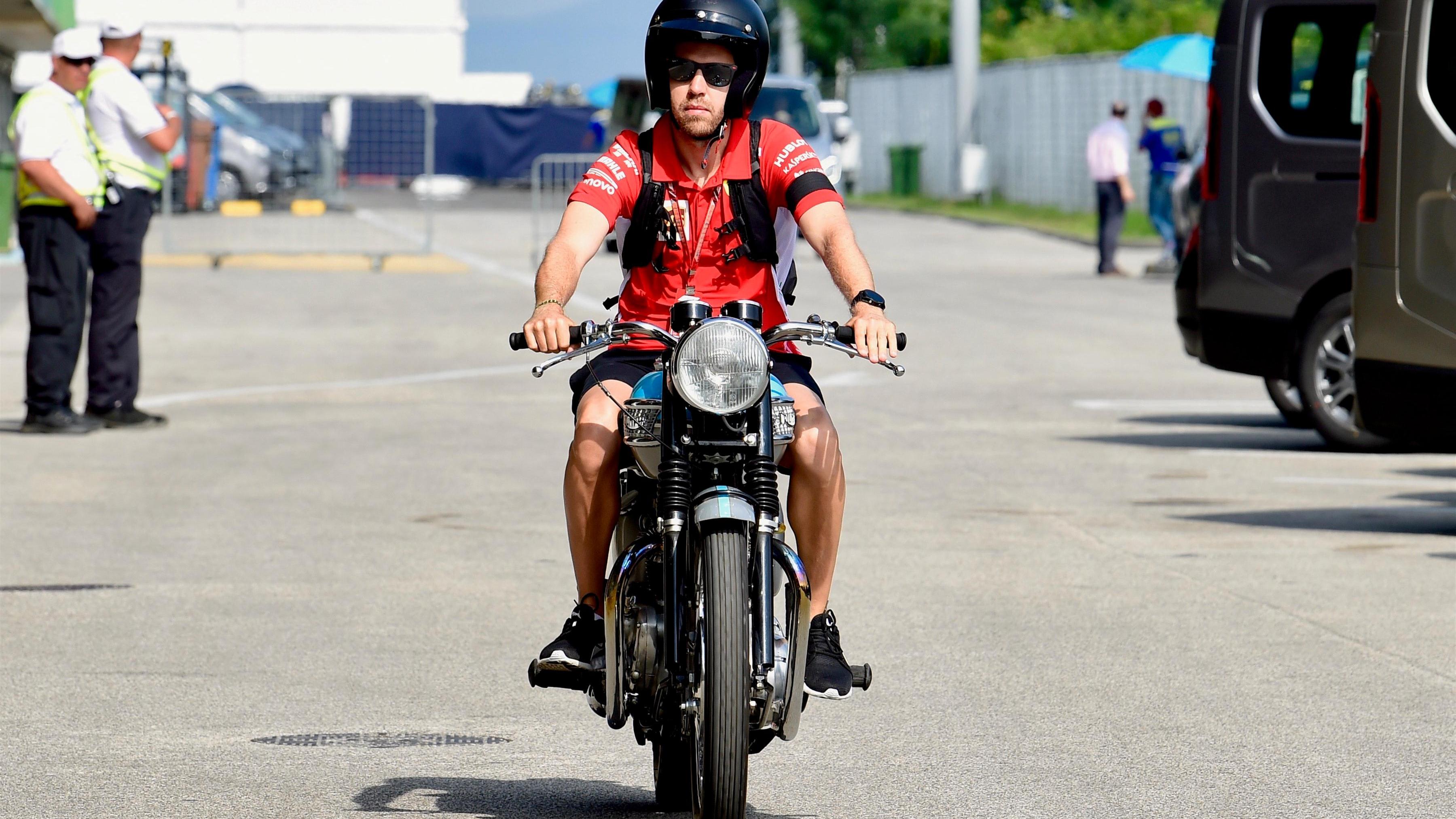 Ferrari is a dream for many drivers, but few successfully deal with the pressure of such an opportunity. Vettel is not one of them. In fact, Horner reckons it has only enhanced him. "He's a much more rounded driver. He was still very young when he won those four world championships. Having a few character building years at Ferrari have made him more rounded. He's very good under pressure. He's very much a rock within that team. If he gets a sniff of a chance after the summer break, he'll be very difficult to beat."
Vettel's weakness is his tendency to let the red mist to descend when on track. There was the outburst directed at FIA F1 Race Director Charlie Whiting during the 2016 Mexican Grand Prix. Then there was his clash with Hamilton when behind the Safety Car in Baku last year. On other occasions, he's made mistakes such as the attempted pass on Bottas at the restart in Baku this year, which cost him the win.
Theissen admits there have been "probably more mistakes than expected at this stage of his career" but he says that is because of the "intensity of the fight". Tost, meanwhile, believes all champions have this trait. "You must drive on the limit, sometimes maybe a bit over the limit, otherwise he would not have achieved his success," he says.
"Every sport is the same. If you want to achieve something great, if you want to climb to the top of the mountain, you have to risk something. Sometimes it doesn't work, other times it will work. Remember how many crashes Michael [Schumacher] had? Remember back [Ayrton] Senna, how many crashes he had. Also Hamilton crashed sometimes. This is what makes the difference between the top drivers and other drivers."
And Vettel is pretty happy with the way he goes racing. "Your approach has to change on the fly so clearly you know what you have to do after so many years and so many races, but still every race and every day is different so you have to react on the fly and trust your preparation but also trust your instincts," he says. "Sometimes you're right and sometimes you're not. That is what happens in life." 

The German seems to have mellowed off track. Germany is a prime example. Vettel was desperate to win on home soil at Hockenheim. For much of the race, it appeared he was set to do just that. But then the rain came. A small mistake and he slid off into the gravel. The win was lost. There was brief frustration - he banged the steering wheel with both fists and threw his arms in the air in frustration - but once out of the cockpit, he cooled quickly. "I don't need pity," he said. "It was my fault. When everything goes well you are cheered, and if you make mistakes you are criticised. So I don't care much about what people say. I have to be at peace with myself."
Theissen agrees Vettel has changed. "What I see this year, as opposed to the years before, he is much more composed when reflecting on a situation, especially after a bad result," he says. "It is something you have to learn during your career, that you can't control everything. Sometimes you get an unexpected win, sometimes you come to a race track, you're sure you will dominate the weekend and you go home with zero points. That's what happened to him at Hockenheim. In the years before, if you look at younger drivers, they are devastated in such situations. It looks to me that Sebastian has overcome this period. He takes it as it comes, he understands he can't control it. The best thing you can do is tick it off and focus on the next one."
Focus is what Vettel needs, as he looks to claw back a 24-point deficit to Hamilton in the drivers' standings. But if his approach up to now is anything to go by, Vettel will come back from the summer break fighting. And in Spa and Monza, he has two tracks which should suit his SF71-H down to a tee. Win both of those and suddenly the gap is down to at worst 10 points and at best, he could be back in the lead. This battle with Hamilton is far from over.