1. Was that the best Italian Grand Prix for ages?
I thought that Monza had everything you'd want to see in a Grand Prix this year.
Qualifying was electric, as Lewis Hamilton suddenly got the Mercedes ahead of the Ferraris in Q3 in the first runs, then went even faster on his second attempt only to have Sebastian Vettel beat that before Kimi Raikkonen aced them booth. Kimi's lap of 1m 19.119s - at an average of 263.587km/h - was the fastest lap ever recorded by an F1 car, and broke Juan-Pablo Montoya's long-standing record of 1m 19.525s for BMW Williams from the 2004 meeting.
Then the first lap of the race was sensational, and the fight between Kimi and Lewis kept you on the edge of your seat until the coup de grace came on the start of the 45th lap. Further back you had that battle between Max Verstappen and Valtteri Bottas, an heroic recovery drive from Sebastian, and there was plenty of action in the midfield too.
This really is one of the best F1 seasons for years.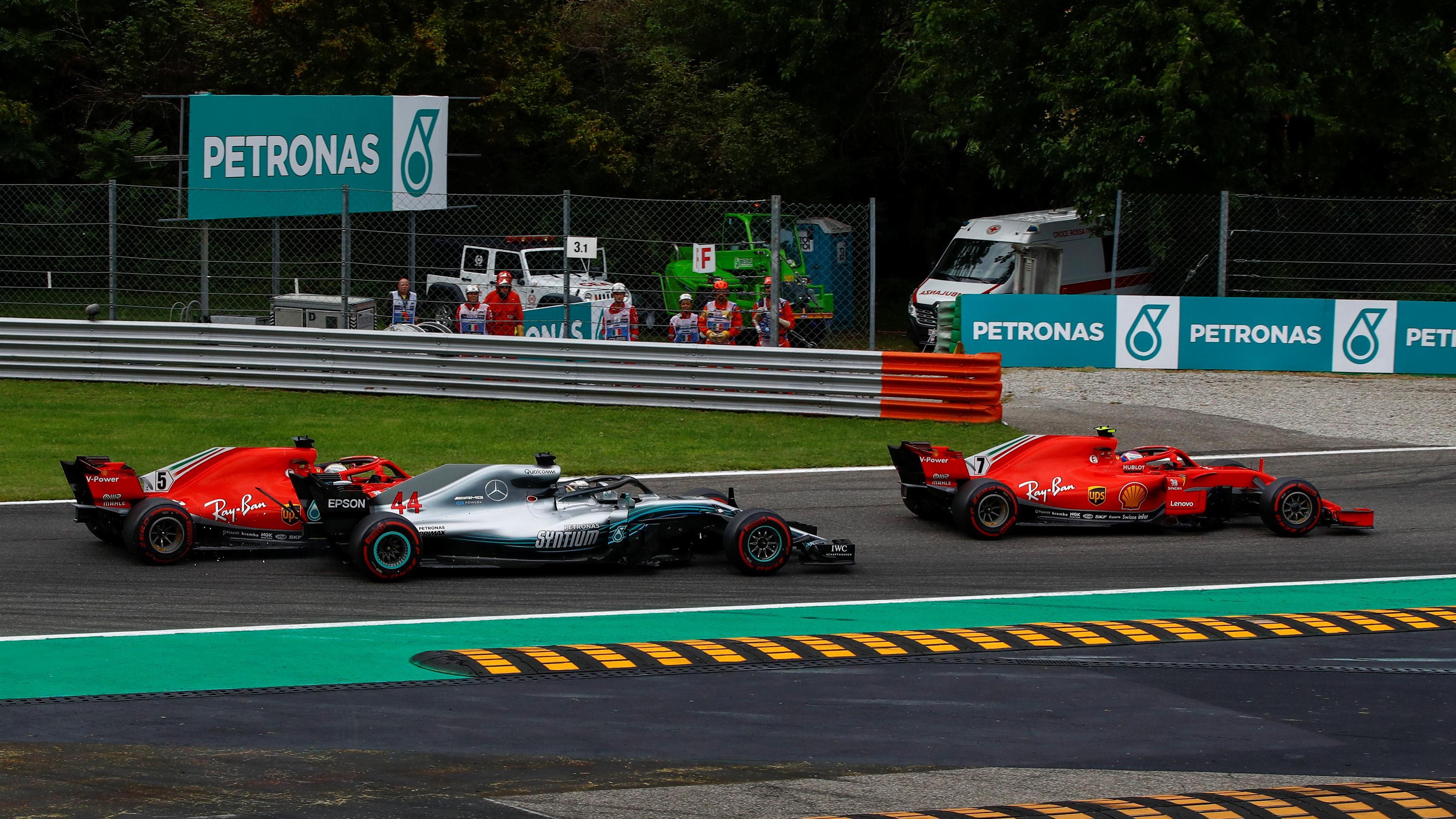 2. One of Hamilton's greatest drives?
I think the biggest aspect of Hamilton's 68th Grand Prix success was not just what a surprise it was, but the fact that he just never gave up.
The incident with Sebastian on the first lap was the racing incident that the stewards ruled it to be, then he pulled off that pass on Kimi at the restart. But just as you thought it was all over, Kimi got up again and retook the lead. Magic stuff! And thereafter Lewis stalked him, awaiting his moment before taking his chance cleanly on the 45th lap.
Somebody said that he deserved to win a fifth world championship on the strength of that victory alone. Of course, we all know that one success does not make a season, but I knew exactly what he meant and am inclined to agree with him. It was a real racer's triumph where he snatched success from adversity and created a massive and unexpected upset.

3. How did Ferrari lose?
Ferrari are the team in form right now, from the performance point of view. I don't know anyone who doesn't think that the SF71H has the legs on the Mercedes W09 EQ Power+. Since Canada, Ferrari have developed an edge on acceleration that gives them great straightline speed too, and Vettel's domination at Spa last week paved the expectations for a Ferrari whitewash at Monza.
Perhaps, if the Gods smiled on Raikkonen for a change, the 1-2 that had been elusive since Rubens Barrichello led Michael Schumacher home in 2004 might have happened. So how on earth did the Scuderia lose?
For sure, Sebastian's incident with Lewis was one of the causes, as it took one car out of contention straight away. But the root cause was that the SF71H ate its soft tyres quicker than the Mercedes did.
That allied with some great strategy from Mercedes, who had to recover ground fast after Lewis' first stint actually quintupled his deficit to Kimi, from 1.0s on the 19th lap, just before Kimi pitted, to 5.2s after Lewis had on the 28th lap.
They were fortunate that Bottas was in the lead and that they could use him to hold up Kimi and exacerbate his tyre wear, so that Lewis on his eight-lap fresher rubber could home in and pick up his challenge by the time his team mate got out of the way.
When the Ferrari blistered its left rear tyre, just as Sebastian's car had done, Kimi was toast. It didn't help Ferrari, either, that they focused most of their dry road running in practice on the supersoft tyre, and did less running than Mercedes on the soft.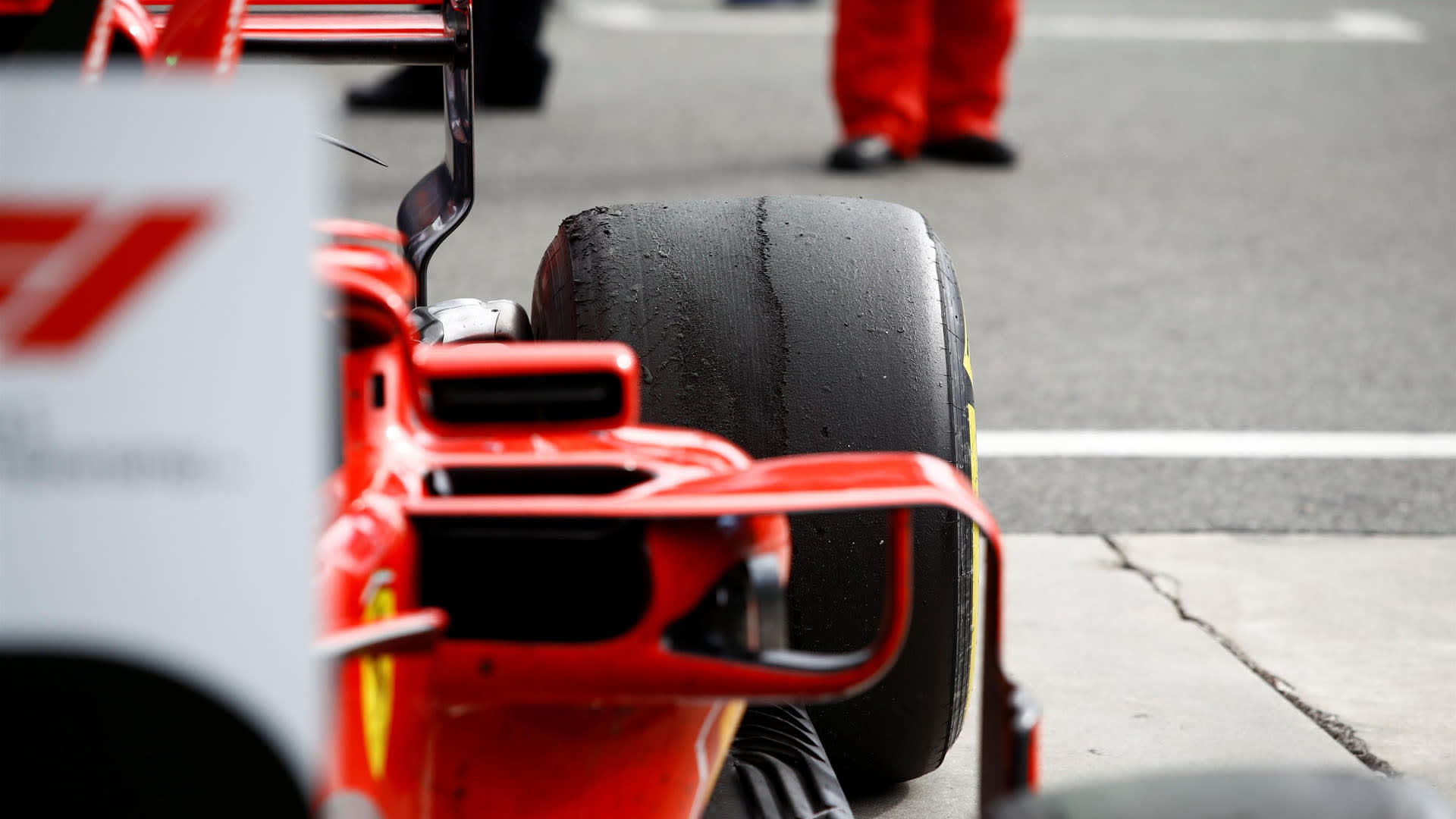 4. The difference between Kimi and Seb
I couldn't help thinking that the opening lap at Monza highlighted, to my eyes, the difference in approach to the racing of Vettel and Raikkonen. When things start to go wrong, Seb gets hot-headed and his timing and fine judgement goes to pieces. Witness Baku and Singapore last year, Baku and that second chicane at Monza this year.
I got the distant impression that he was making a petulant lunge down the inside of Kimi because he had expected to be given the advantage in the first one and was over-reacting. That he'd got into exactly the kind of snit that cost Michael Schumacher so much at Silverstone in 1999, when he was battling team mate Eddie Irvine on the opening lap and went off (through brake failure) at Stowe and broke his leg – after the race had been red flagged.
Kimi, meanwhile, does what he always does and hides whatever his real feelings are behind that deadpan mask and a few incoherent mumbles. Hence his Iceman moniker. It really is hard to determine when he is happy or when he is unhappy.
At one time during the post-race conference, Lewis was asked if he would miss Kimi and went into a take about how he always used to play racing games as Kimi in a McLaren. It was a nice, complimentary discourse, through which Kimi sat absolutely expressionless. If F1 was a Robert Crais novel, he'd be Joe Pike.
But here's the key: he never seems to lose his cool while racing, and he is always clean. He's had some incidents over the years, but he's always been one to give rivals racing room.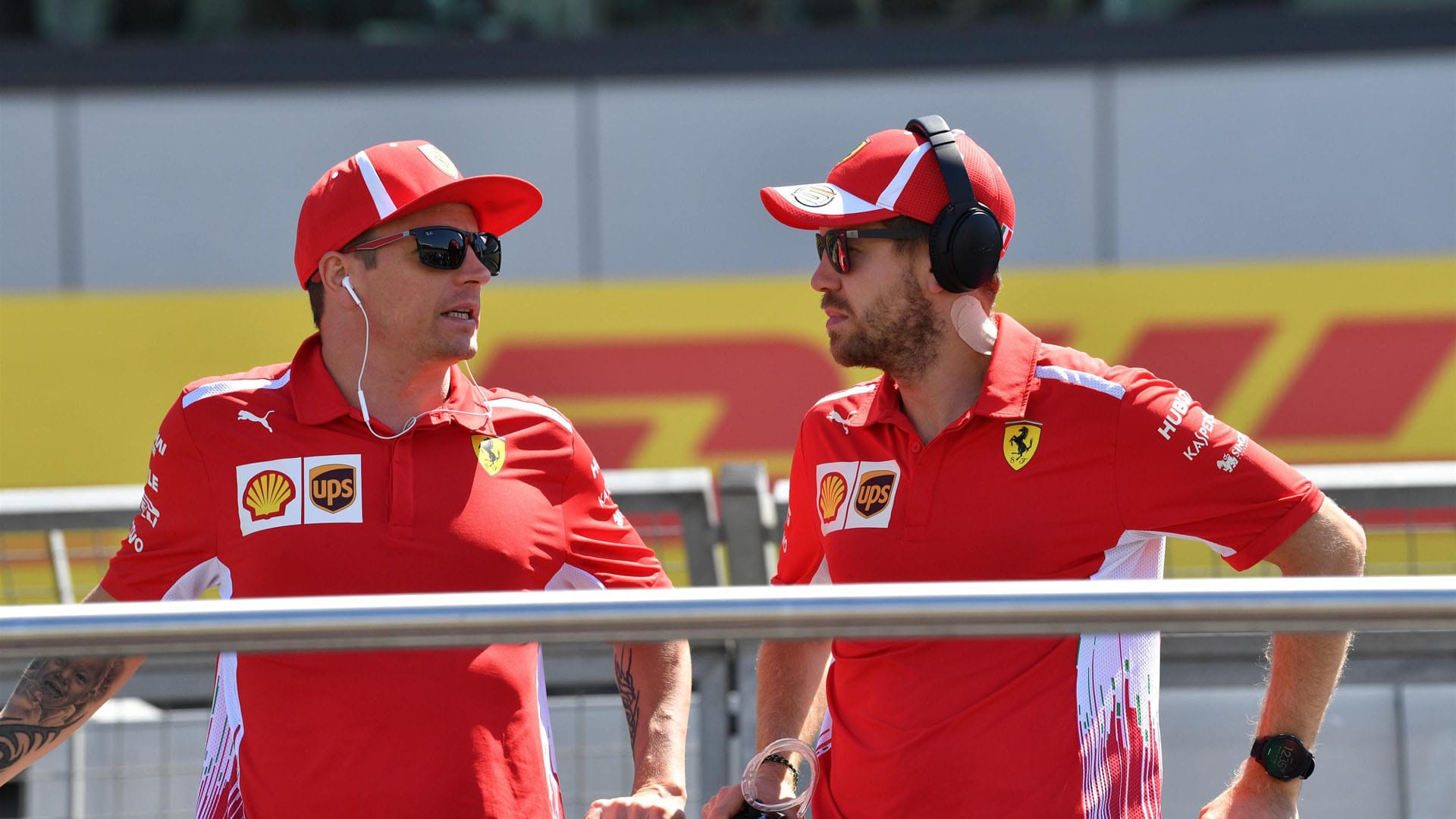 5. What does this mean for the remainder of the season?
So, we went to Monza expecting a Ferrari 1-2, and instead we got a Mercedes victory. Now we head to Singapore, expecting either Ferrari or Red Bull to win.
Last year, of course, we did the same, only to see it all fall apart for both at the start and for Lewis Hamilton and Mercedes to come through for the win.
This is great, and there is a name for it: unpredictability. Every sport is better for it, because nobody wants to think they know a result before the contest.
In many ways 2018 is the most unpredictable year since 2009, or maybe 2010. The fact is, while me might think we know what to expect, it doesn't always pan out that way, and the signs are that the remainder of the season will be like that.
Mercedes have the upper hand in terms of Lewis's 30-point cushion right now, but that doesn't mean to stay that things could not change dramatically as we go to Singapore, Russia, Japan, USA, Mexico, Brazil, and Abu Dhabi.
Isn't it great?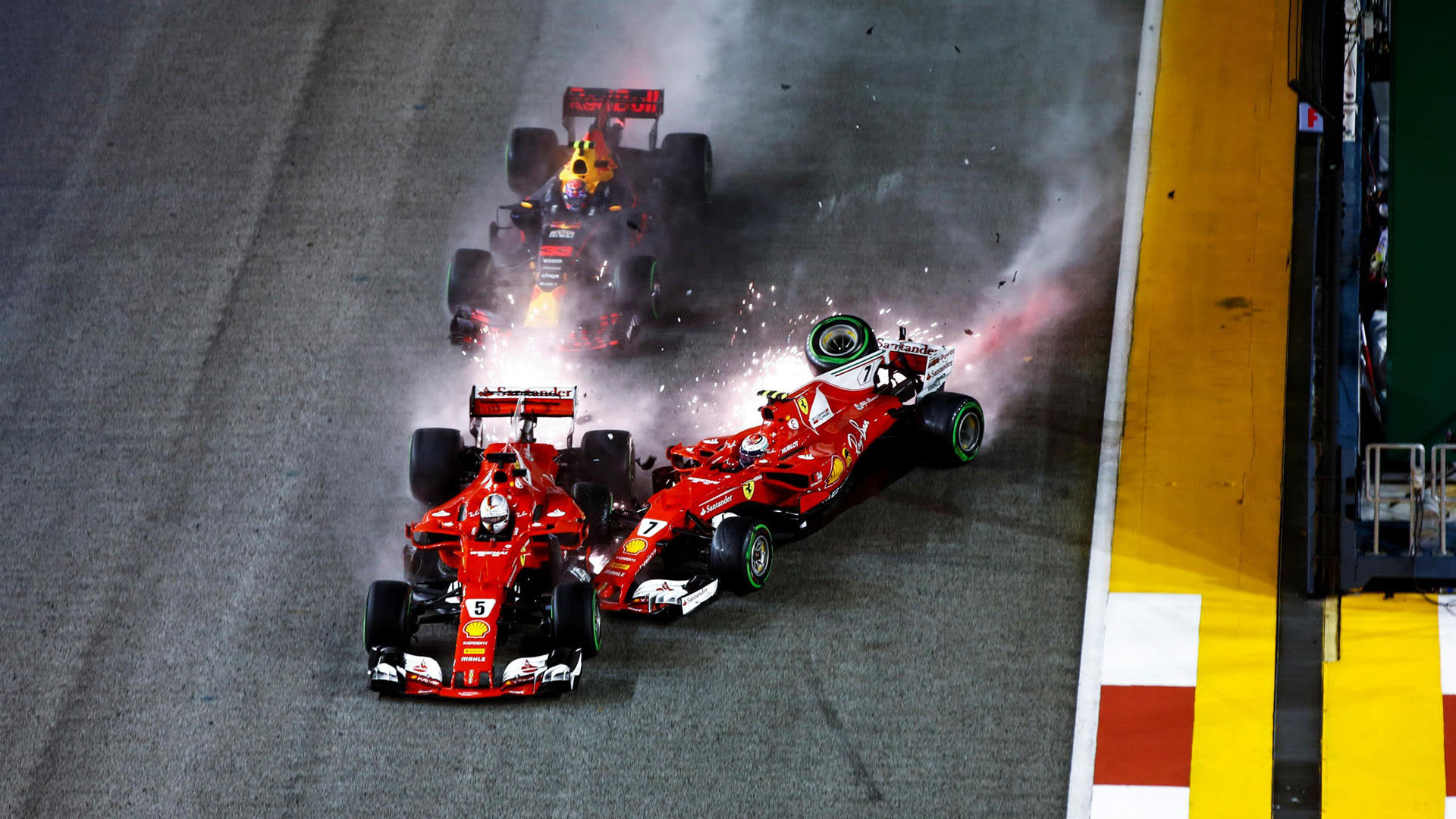 6. Stoffel out, Lando in
I'm delighted that Lando Norris will be getting his big chance to make it in F1 in 2019, after McLaren announced that he will support Carlos Sainz in their re-energised post-Fernando Alonso effort.
For a while it was looking as if the 18 year-old Bristolian was going to miss out, and perhaps have a second year in F2, but he now knows well before the end of the season what he will be driving next year, which is always comforting for a driver.
Norris has made a good impression this year in F2, despite several tough races, and he did a good job in F1 for McLaren at both Spa and Monza, where his best effort saw him three-tenths up before he lost the lap when he was baulked by… Fernando Alonso! The Spaniard apologised and said he hadn't seen another car in the spray his own was throwing up.
Norris is also calm, approachable and quick, the way that Charles Leclerc is, and will make a very welcome addition to the F1 ranks.
At the same time, I feel really sorry for Stoffel Vandoorne. Remember how brilliant he was in GP2 in 2016? The way he appeared to be able to do things other drivers merely dreamed of doing?
I have no idea why the relationship with McLaren failed to gel, and would say that in qualifying he was rarely more than a few tenths down on Alonso, who provided about the highest benchmark you could have asked for, outside of Lewis Hamilton.
There have been rumours – denied, naturally, that he could take Ferrari-bound Leclerc's seat at Sauber. I hope they prove true; in my opinion he deserves to stay in the Big League.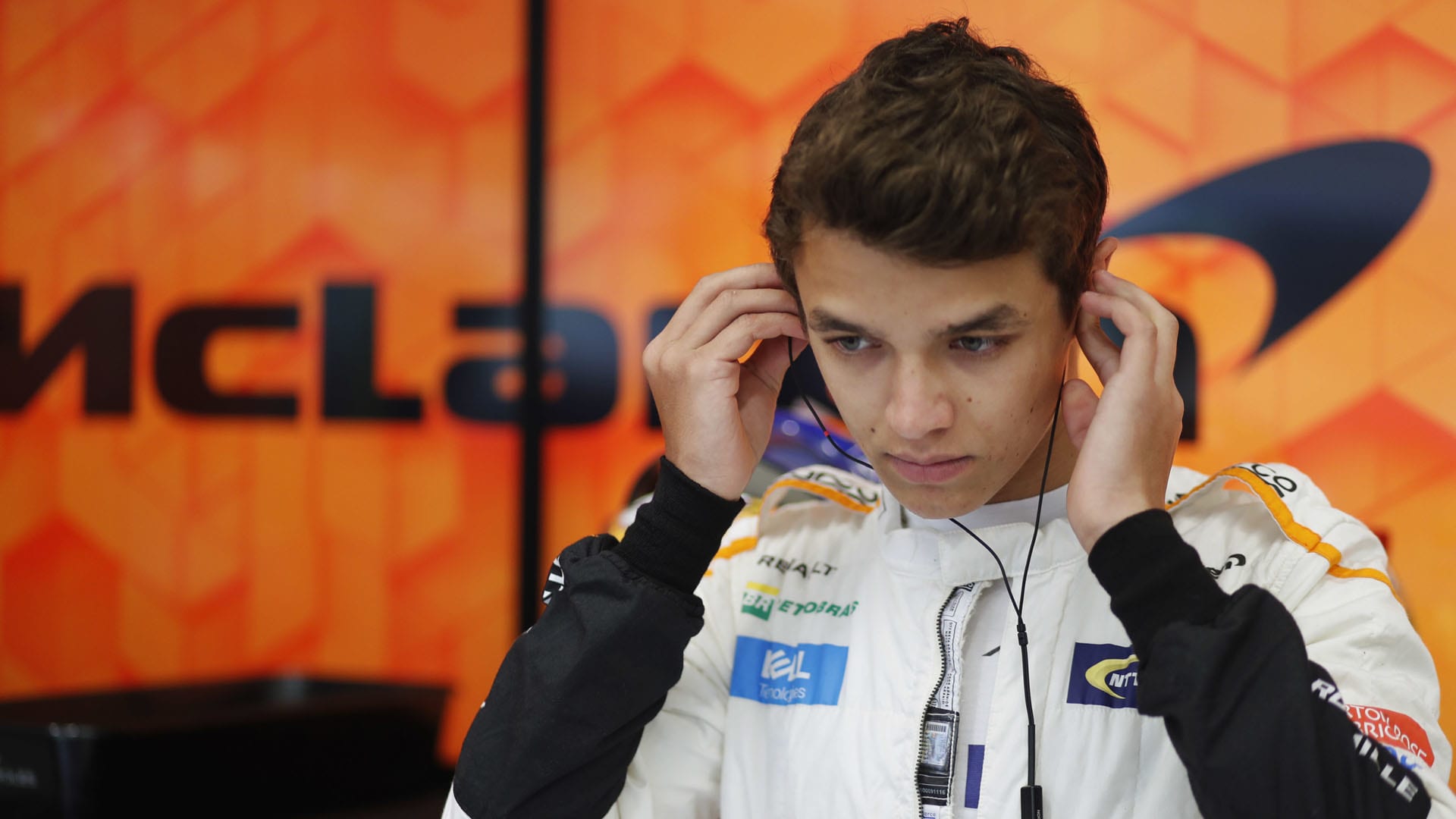 7. The strength of a modern F1 car
Marcus Ericsson's accident on Friday afternoon was one of those very nasty ones. Oddly enough it wasn't so much the initial impact with the barriers on the left-hand side of the track that was so alarming (though I'm sure Marcus thought it was as he struck them under braking from well over 300 kmh when his DRS opened itself).
I thought what followed was the most concerning, as the impact flipped the car into a horrible series of rolls that jarred and tossed him around in the cockpit like a rag doll until the violence finally ended.
It was one of those moments when you hold your breath and pray, and watch for the first signs of movement from the man in the cockpit. This time confirmation that all was well came verbally, as his crew asked him repeatedly if he was okay. "Yeah, I'm okay," came the welcome response.
Racing drivers really are fit athletes these days, and after a quick check-up in the circuit medical centre, Marcus was walking around looking nonchalant.
His car was a wreck, but it had done exactly what was needed to protect him. The bits that needed to deform to absorb energy had done what they should, and once again the value of the halo was highlighted.
It was an unpleasant incident, but it showed the world how superb F1 technology is, and how resilient teams are as the Sauber boys rebuilt the battered C37 into something raceworthy for practice and qualifying the next day.

8. Chatting with Spin 'n Win 
Time spent with Danny Sullivan is always fun. The former Tyrrell F1 driver, best known for his Spin and Win success at Indianapolis in 1985 when, while passing Mario Andretti for the lead on the 120th lap he lost control of his Penske in Turn One, spun through 360 degrees, and carried on.
Twenty laps later he repassed Mario without drama and went on to win. He's a natural raconteur and a fine fellow who totally gets racing and is full of great stories.

"While we were talking with Marcus Ericsson and his crew after his accident, I told them that for qualifying at Indy we would actually set the front wings for lift to minimise drag, and how you'd try to set the car to be at its best from about the third of your four consecutive qualifying laps. If you didn't you were really having to hang on to it as the tyres gradually lost their edge."
That year Pancho Carter qualified on pole at 341.119 kmh, about the peak speed Sebastian Vettel recorded in the first sector in the Italian GP on Sunday.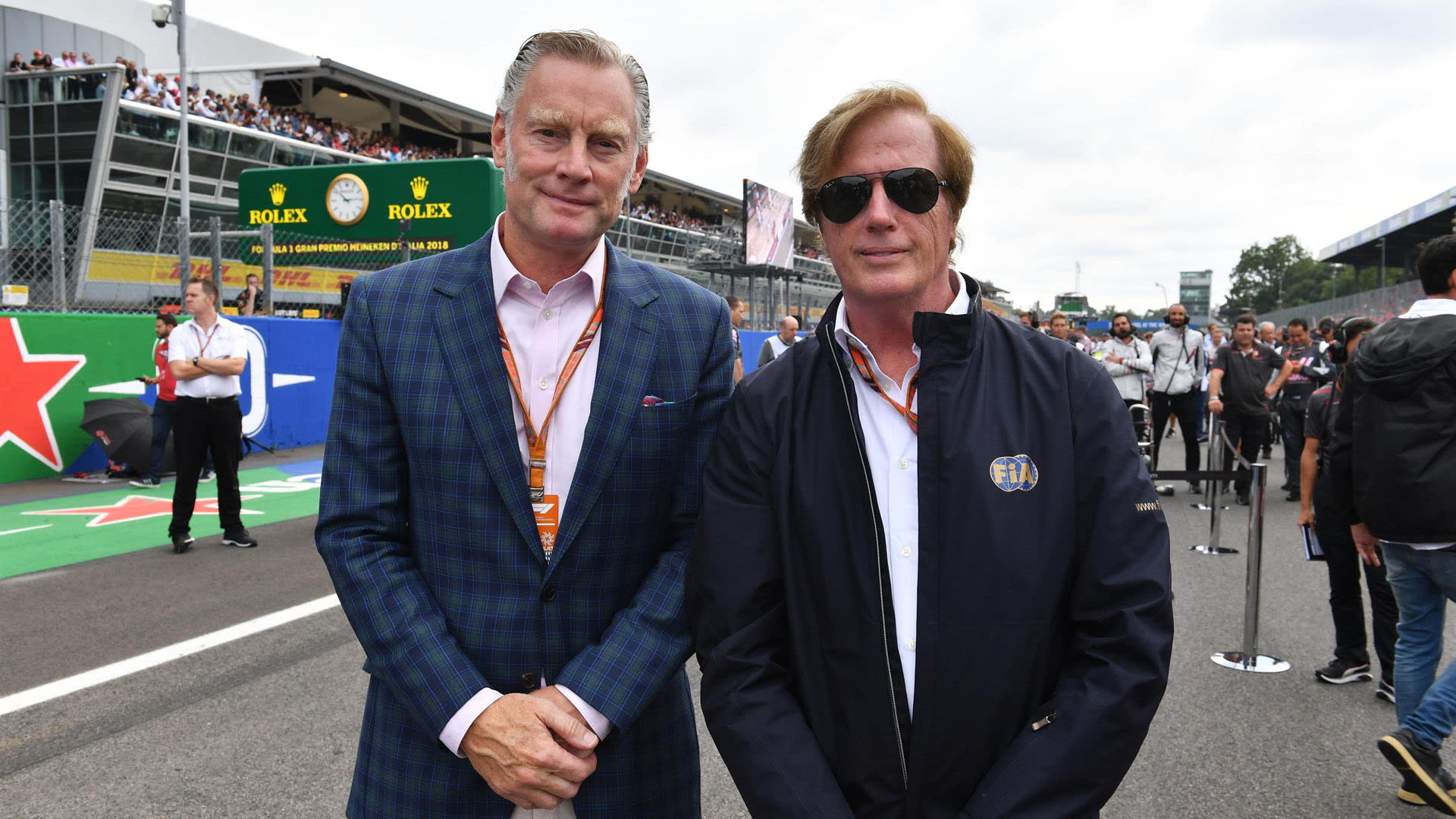 9. Williams' double delight
2018 really has been a wretched season for Williams, so I enjoyed watching both Lance Stroll and Sergey Sirotkin running well in the midfield fight this weekend, and the Canadian taking the final point on the road.
Then, when the stewards upheld Renault's protest and excluded Romain Grosjean's Haas from sixth place, the Russian finally scored his first world championship point as he moved up to 10th and Stroll to ninth.
Sirotkin has done a good job on many occasions this year, only to run into misfortune, so with his home race looming this was a timely step forwards.
"It was a good job by the team and by the drivers, not least to get two cars home in a race that can be very tough, but also, we were really racing today," chief technical officer Paddy Lowe said.
That was really good to see.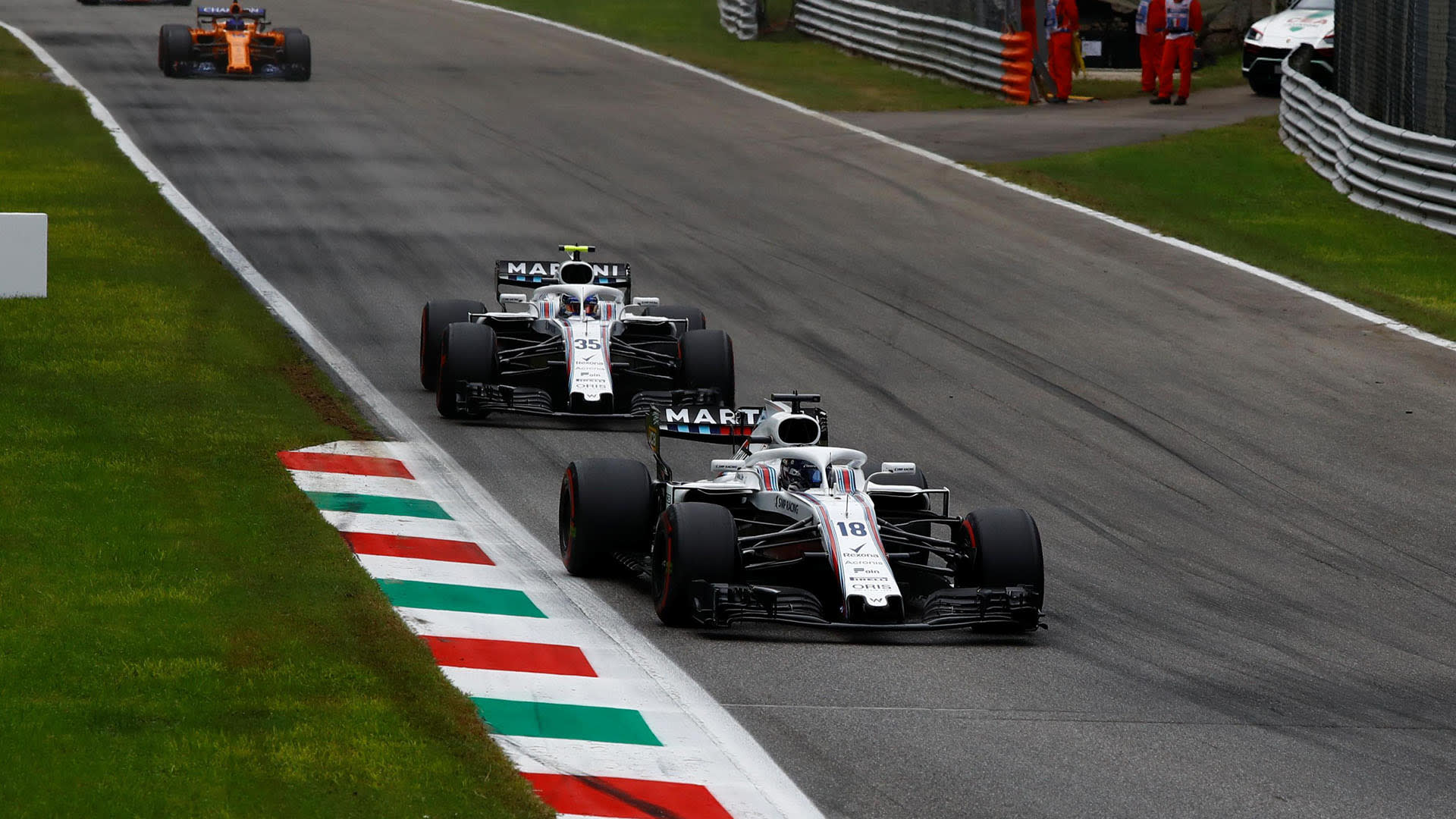 10. The ghosts of Room 307
The four-star Hotel de la Ville on Monza's Viale Regina Margherita di Savoia is steeped in motor racing history and its owners, brothers Gigi and Tany Nardi are huge enthusiasts for two and four-wheeled sport.
Back in 1970 the ill-fated Jochen Rindt, the sport's only posthumous world champion, spent his last night in the de la Ville, and was killed in a crash at Parabolica in qualifying on Saturday, September 5th.
Three years later Finnish 250 cc world champion Jarno Saarinen was killed in the 250 race at the Nations Grand Prix on May 20th together with upcomer Renzo Passolini. Saarinen, who was leading the 250 and 500 cc championships, had also stayed at the de la Ville. To the Nardi brothers' horror, they realised both men had stayed in Room 307.
Ever since, they have never let the room to a driver.
I told FIA steward Gerd Ennser the story this weekend and he revealed that he was in Room 308. He later discovered that the occupant of 307 was none other than fellow steward Tim Mayer. I'm happy to relate that his weekend at the delightful establishment passed without incident.